Much to the disappointment of anyone waiting for the call to tell them their Rolex has been delivered, the Genevan watchmaker has just issued a global price increase on its watches. Interestingly, the price hike hasn't been consistent across the Rolex catalogue, but has instead affected the prices of the most popular models the most (up to 11%), with less-hyped pieces remaining relatively unscathed from the increase.
A Rolex price increase is a curious thing for a couple of reasons. Firstly, Rolex is the only brand that causes fierce discussion within the collecting community when it increases its prices. Most don't even notice when other brands adjust their prices, which speaks to the brand power and cult-like following that Rolex has earned over the last half-decade.
Secondly, while Rolex has increased prices about once a year for the last few years, it speaks to its confidence in its product to sell. When it comes to luxury goods, it's almost impossible to lower prices if your product stops selling as well as it once did, very much making any increase a one-way street.
---
---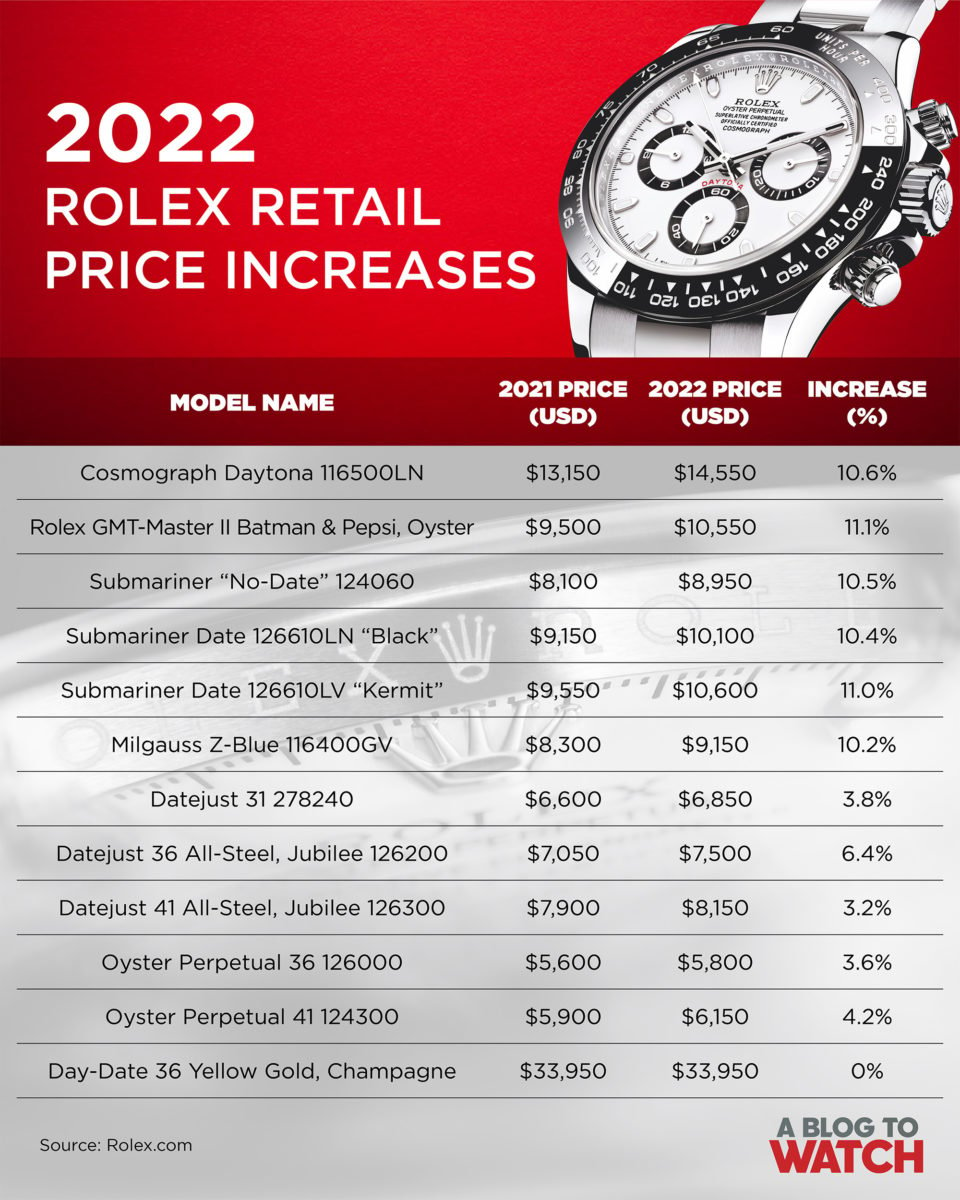 RELATED: How One Kickstarter Watch Brand Built A Better Hype Machine Than Rolex
Cartier experienced this issue in 2018 when they had to buy back around $700 million worth of excess and unsold stock, to prevent it from being discounted by retailers and reducing the brand value of Cartier. Rolex doesn't make decisions for short term commercial performance, so any price increase has been carefully calculated not to run the risk of being impacted by oversupply or a sales slowdown in coming years.
Finally, thanks to just how sought after many Rolex watches are, a price hike surprisingly doesn't actually affect the Rolex market much as a whole. The raised prices remain under the current pre-owned Rolex prices, meaning people will still buy them and be able to resell them for a profit. As a result, it's unlikely that this price increase will make desirable Rolex watches easier to buy from retailers, making the only meaningful change that Rolex is taking a larger slice of the pie.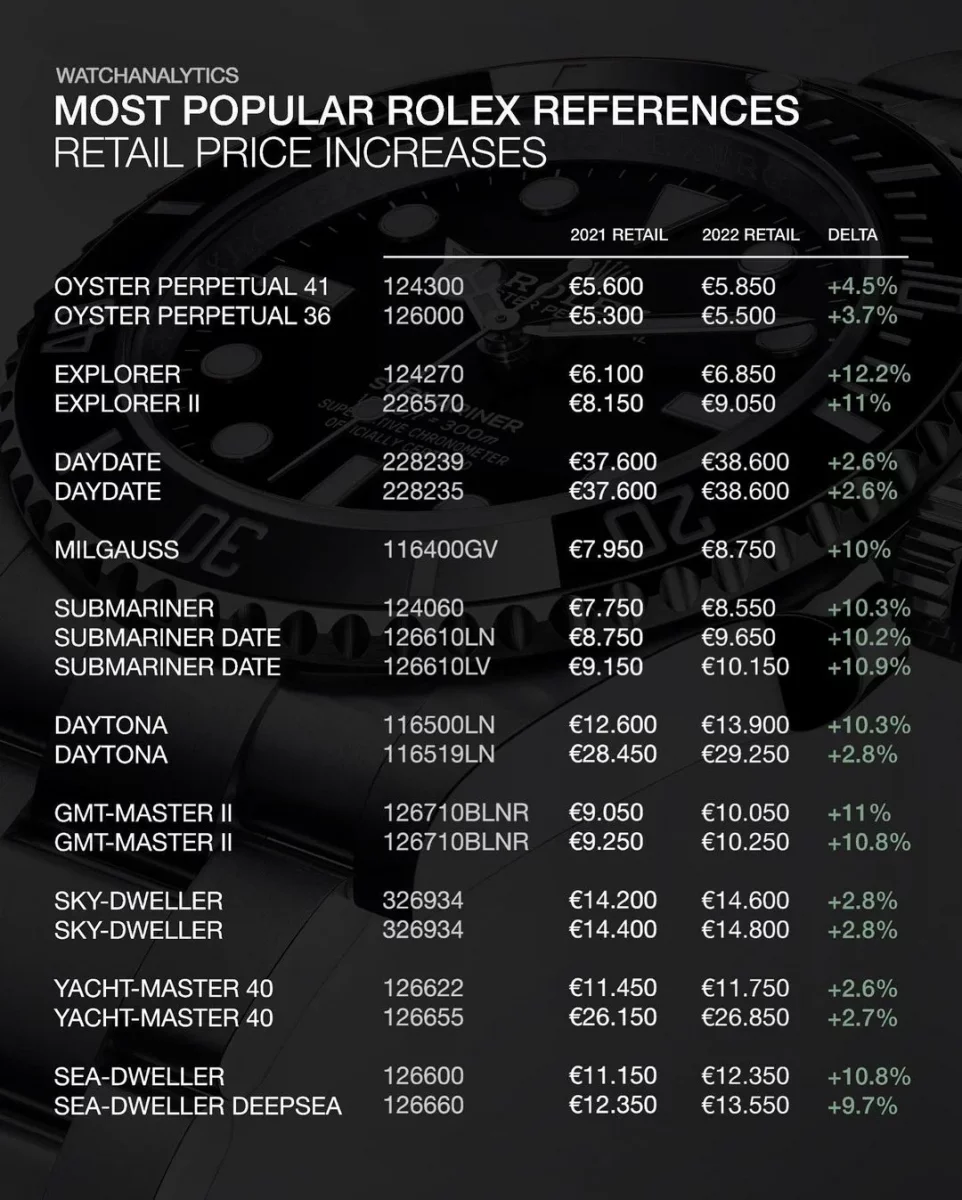 While you might think that a Rolex price increase only affects Rolex and its customers, it's likely this price hike will ripple through the watch industry. Morgan Stanley estimates Rolex to account for 25% of the value of all Swiss watch exports (the next largest if Omega at 8.8%), making it almost a proxy for the rest of the industry.
Not only do other brands rely on Rolex as a guide to benchmark their prices during normal times, but if this hike is a hedge against the threat of the much-discussed risk of inflation, it will likely set the tone for other brands to follow suit. So if you've got your eye on a watch you've been thinking about buying, now could be a good time to pull the trigger.