We recently traveled to the Japanese capital and fashion hub for the unveiling of Gucci Guilty Eau's new fragrance for him & her, and because Tokyo is one of our favourite cities on the map.
What's on offer? An eclectic mix of food, fashion and street culture combined with the industrial efficiency and unparalleled infrastructure so unique to Japan.
The Japanese mega city is one to easily get lost in, so here's our must-have guide to checking out the essentials of one of the world's great cities in just 48 hours..
THE BASICS
Seasons:

Spring is the best time to visit Japan (if you're not skiing or snowboarding), with the cherry blossom – Japan's national symbol – usually happening around Easter, which is generally seen as high season. June to August is sweltering heat, with September and October much milder before the cold Winter months of November to mid-March.
Tying in a snow trip:

Obviously the winter months of December to February are the only time to tie in a snow trip. Japan is known for its exceptional snowfall, mainly due to its geographic proximity to Siberia, with most of the bitterly cold low pressure systems that bring snowfall hitting the northern island of Hokkaido from the Sea of Okhotsk. Hokkaido has a number of world class ski resorts all within a few hours drive of the capital, Sapporo, but we'd recommend to hit up Hakuba, which itself has a number of great resorts and doesn't require a flight from Tokyo. The area hosted the '98 Olympics in Nagano and has seen better snowfall than Hokkaido in recent seasons. All you need is a JR pass, which is heavily subsidised for travelers, and you can catch the shinkansen (bullet train) practically the whole way there. Our resort picks are Cortina for Hakuba and, if traveling up north, avoid the beaten track of Niseko and hit up Rusutsu.
Getting around:

Tokyo is an incredibly easy city to navigate. While the public transport system might seem daunting initially, it's quite simple once you've broken down the colour-coded system for each train line. Stations are numbered with most read aloud in English whilst on the train, and local PT around Tokyo runs at 98% efficiency on average (yes, you read that right), meaning you never have to worry about being late. Taxis aren't cheap, but come in handy late at night if you're out in Roppongi after the main train lines stop running. While UBER was deemed unlawful in Japan and is not longer available, we say stick to the ever-efficient public transport system.
Navigating addresses in Japan:

Japan has a very different address system to that which is used in most Western countries. Rather than having street names (streets being the space in between blocks), they give blocks numbers and leave the space in between the blocks, the streets, nameless (there are obviously some exceptions to this, but generally this is the accepted practice). This means finding specific addresses can be at times rather tricky. We recommend utilising Google Maps, although it must be noted that even Google can be fooled.
Language:

Japanese isn't a difficult spoken language to pickup conversationally, and you'll be rewarded by locals with much gratitude for using it, as many speak little to no English. Whether it be 'arigatou gozaimasu,' or 'thank you' after a meal or 'okaikei shitekudesai' when asking for the bill, some local lingo will go far.
Food:

While Tokyo has some of the best fine dining of any city in the world, it's also a city where you'll struggle to find a bad meal. Local ramen bars, hole in the wall gyoza places and high-end Michelin sushi bars, the city truly has it all. Just be sure to remain patient when locating specific addresses, as previously mentioned. Eating on the go is a cultural no-no in Japan, and you certainly won't find public bins in many places. Be sure to respect the local culture whilst traveling around, especially on trains.
Cash:

Cash in king in Japan, as you'll very quickly get slugged hefty exchange rates and fees when swiping the Amex. In saying this, most travellers are well aware that Japan, and specifically Tokyo, can be expensive and they come prepared.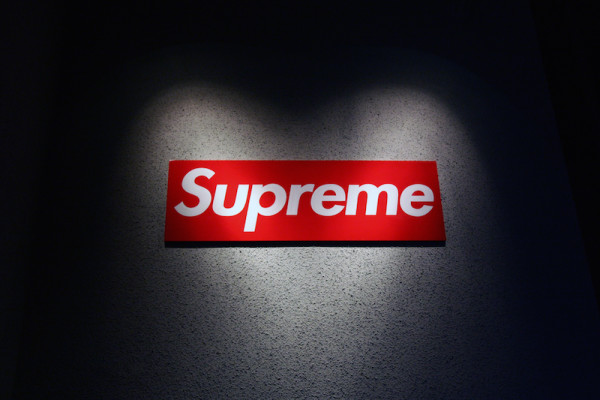 SPOTS TO CHECK OUT
Shibuya:

Known for its world famous crossing, the Shibuya district is a fashion hub that isn't limited purely to shopping. World-class nightclubs, unbeatable record shops, hip bars and dining options ranging from fancy washoku eateries to dirt-cheap diners, Shibuya really doesn't disappoint.
Supreme Shibuya is the third incarnation for James Jebbia's NYC-bred street wear label, and perhaps Tokyo's most modern. While the store is quaint, this end of Shibuya has a plethora of options surrounding it, including a dope 'Jumble Store' operated by vintage clothing chain Second Street. Tokyo features a number of thrift shops operated by Second Street, and while the prices might be a little more than expected, there's no shortage of gems found at each. Just down the road is BAPE Shibuya, one of the most iconic Japanese street wear brands out, with one of Tokyo's many ABC-Marts also close by.
Another favourite in Shibuya, Centre Gai is the birthplace of many Japanese fashion trends, and is a busy pedestrian zone in the heart of Shibuya lined by stores, boutiques and gaming areas. In the evenings it's also a great spot to head out, with a number of awesome night spots to check out.

Harajuku:

By far one of Tokyo's coolest districts, Harajuku is actually a sub-district of Shibuya, something often overlooked by tourists. Harajuku is the epicentre of Japanese subculture, where the youth express an individualistic and irreverent style in stark contrast with traditional Japanese culture so entrenched everywhere else.
Takeshita-dori Street, known internationally for the Harajuku Girls that appear down the strip on weekends, is a must see as it encompasses everything Tokyo is known for. Within walking distance to NikeTown, the bottom of Takeshita hits the epicentre of street wear in Tokyo, with big hitters like Atmos, A Bathing Ape, Stussy, Alife, Bounty Hunter and Tokyo's largest Supreme location. Just be sure to bring the wallet, as labels don't go cheap in Tokyo. Additionally, reselling stores like Fool's Judge feature in Harajuku, but again be prepared to pay overs for pieces available online for significantly less.
Roppongi:

Perhaps Tokyo's most infamous district, Roppongi is much maligned by locals but much loved by tourists as one of the premier nightspots. Originally overrun by GIs during the post-war occupation by the US, the area now features a host of nightspots, our favourite being Feria. Encompassing five floors and frequented by both Japanese and foreigners alike, Feria is by one of the best nightspots in Tokyo, just be prepared to fork out for the $55 AUD cover charge.
A short walk down from the mecca of nightspots, Gonpachi is a restaurant famed for featuring in Quentin Tarantinto's Kill Bill Vol. 1, and is a must-do while in Tokyo. Relatively well priced, Gonpachi is inspired by the House of Blue Leaves, the setting for 'that' fight scene between the Bride and the Crazy 88's.

Tokyo Tower:

Standing 333 metres above the centre of the city, Tokyo Tower is the world's tallest, self-supported steel tower and is 13 meters taller than its model, the Eiffel Tower. While ¥3,000 isn't cheap (around $35 AUD) we highly recommend heading up just get an idea of the sheer scale of a city with a greater metropolitan population in excess of 30 million.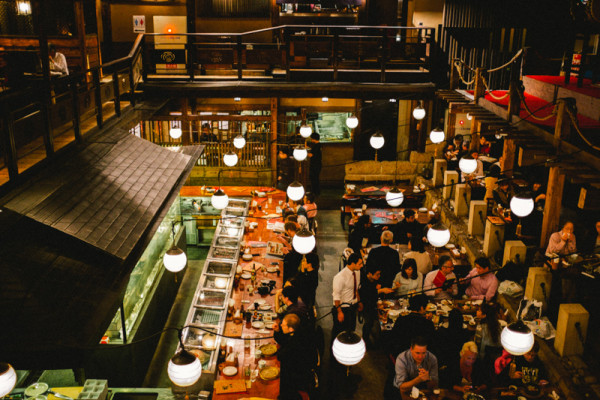 As you can tell, Tokyo is a jam-packed city that needs more than a week or two to explore. Whilst this covers the basics, there are millions of hidden gems all over the city that are often only passed along by word-of-mouth. We'd like to thank Gucci for the opportunity to launch their latest fragrance, Gucci Guilty EAU, in one of the world's coolest cities with us, and we can't wait to get back.