Sick of playing the same 18 holes at your local course? We thought we'd put together a list of public (you don't have to be a member/guest to play) golf courses you have to play before you die.
Ranked #2 in Australia and #11 in the world, if you know your golf, you'll know about Barnbougle Dunes. Established by the Sattler family on the grounds of an old potato farm, Barnbougle is a golfing destination like none other, and it's a short drive from the world renowned Museum of New & Old Art (MONA) so you can mix a bit of culture in with your trip. Vortex Air also do private plane charters from about $400pp that land on the course, so you can leave Melbourne and be on the first tee within an hour and a half.
Probably the most aesthetically pleasing course in Australia, Hamilton Island Golf Club is actually on Dent Island just off Hamilton Island, and the only way to get to the course is by boat (or helicopter). Hamilton Island has a huge range of activities you can partake in outside golf, and a wide ranging selection of accomodations to cater from a bucks party, to a romantic getaway at the 2012 'Best Resort In The World', qualia.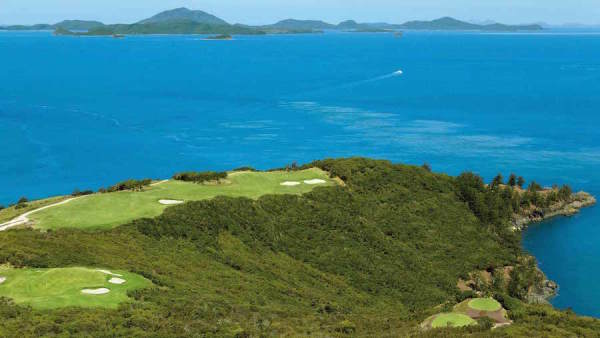 The baby sister to the number one course on this list and another unbelievably beautiful and challenging place to have a round. Ranked 4th in Australia you will not be disappointed with a visit here.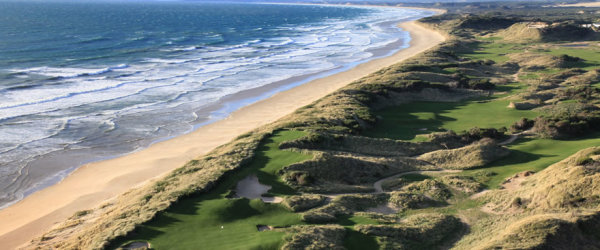 A course that wouldn't be out of place amongst Arizona's finest, the Alice Springs Golf Club is one of the more remote courses you'll find, but the stark contrast between the surrounding outback and the green fairways is truly something worth checking out.
Placed in the heart of the golf and wine Mecca that is the Mornington Peninsula, St. Andrews Beach is ranked the fifth best public course in Australia, and for good reason. It's got views of Bass Strait and some of the most difficult dunes style holes you're likely to encounter.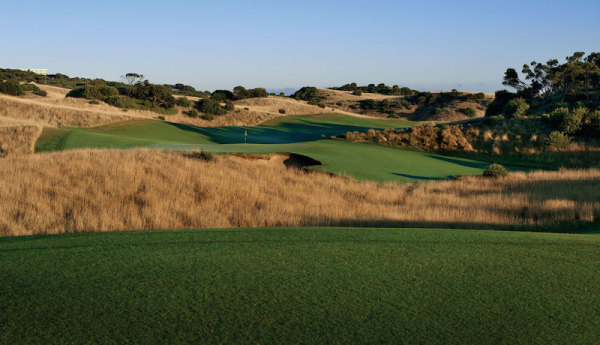 Once part of the Hyatt Group but since acquired by eccentric billionaire Clive Palmer who has added some, shall we say, interesting features to the course (giant dinosaurs?), this is one of the most well known courses in Australia and offers some very challenging water hazards throughout.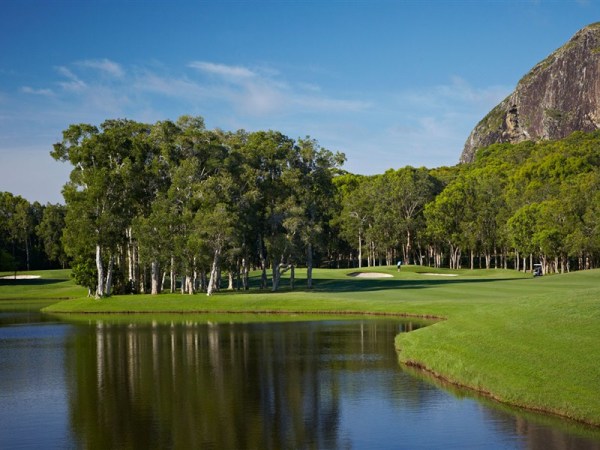 At 1,365 kilometres in length, the Nullarbor Links stakes claim to the world's longest golf course. With one hole in each participating town or roadhouse along the highway from Kalgoorlie in Western Australia to Ceduna in South Australia. Each of the 18 holes (par 72) includes a nicely manicured green and tee, with some pretty rugged outback terrain in between. If you're ever doing the long drive from West coast to East, this is a must do (and a nice way to break up the trip).