Here at Boss Hunting, we've spent a fair amount of time in the sky – be it planes, private jets, or helicopters.
The travel-heavy nature of the job has afforded us a decent stack of frequent flyer points and enough knowledge to even start our own travel publication. We may have an eye for a good deal, but you don't have to be a veteran to see the ridiculous value for money in American Airlines' one-off lifetime membership.
Back in 1981, American Airlines were short on cash, having just posted a US$76 million loss. The bean counters were grinding to find a new way to secure some funds to facilitate their growing operating expenses and capital costs. Their 'brilliant' idea was 'AAirpass', a program which involved a large buy-in fee in return for lifetime unlimited first-class travel.
---
---
No strings attached, no fine print, just as many worldwide first-class tickets and lounge passes you desire until you die. Interestingly, pass holders were also allowed to accumulate frequent flyer points when travelling on the program.
The membership was initially priced at US$250,000, which is around US$737,000 in today's money, with an option to purchase a second 'companion' pass priced at US$150,000. A total of 28 passes were purchased in the initial offering, including sales to tech mogul Michael Dell and baseballer Willie Mays, providing the airline with an underwhelming infusion of cash. Mark Cuban was also an early purchaser, naming it as one of the greatest purchases he's ever made.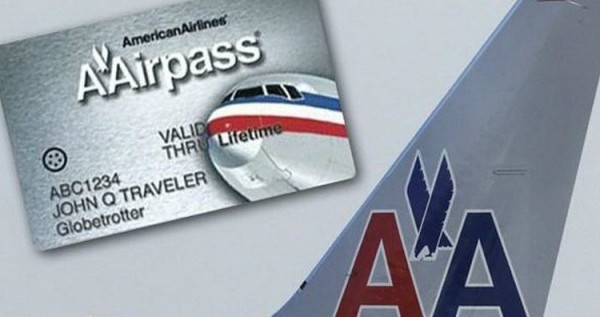 It actually took a fair while for American Airlines to realise they had made a terrible deal, as their woeful underestimation of how far a person will go to get value for their money began to hurt in the early 2000s. In fact, by 2007 the airline was losing so much money from AAirpass that they assigned a 'Revenue Integrity Unit' to ascertain exactly how much was being burned.
After putting a magnifying glass to the program, American Airlines found that two punters, in particular, had spent the last 20 years going absolutely bonkers. The first, a man named Steven Rothstein, had managed to travel over 16 million kilometres and accumulated 40 million frequent flyer points (all of which he had given away) and made over 10,000 flights.
RELATED: 6 Insider Travel Secrets As Told By Airline Employees
Reportedly, Rothstein would often catch a flight from Chicago, where his office was located, to Ontario just to smash a sandwich at his favourite restaurant. It's rumoured that he would book the seat next to him using his companion pass just for extra elbow room under the name 'Bag Rothstein'. But while everything looked above-board on the surface, the airline was determined to find a reason to terminate Rothstein's pass.
Scrutinising his travel patterns, they found that he was liberally giving out his companion pass to strangers and cancelled 2,500 bookings out of a total 3,000 over a four year period. Despite not being in breach of the contract, American Airlines deemed his actions as fraudulent and simultaneously cancelled his pass and banned him for life, serving him this letter at the departure gate.
---
---
The airline claims that Rothstein cost them an outrageous total of US$21 million in taxes, fees, and lost ticket sales. The cherry on top is that he was actually invited by the airline to purchase the AAirpass prior to it launching due to how much he travelled. He even negotiated a US$16,500 discount on his pass price.
Another notable termination was Jacques Vroom, who racked up an astounding total of 61 million kilometres travelled. That's the equivalent of Sydney to Los Angeles 5,071 times. In first-class. Vroom too eventually fell foul to the airline's fraud claims, and it was later confirmed that he was selling seats he had secured with his companion pass.
The AAirpass was offered a number of times following its initial release, each time emerging with a higher price tag. In 1990, the airline raised the price of a pass combined with a companion pass to US$600,000. Two years later, the package was bumped up to US$1.01 million and subsequently discontinued in 1994.
In 2004, the AAirpass was offered for one final time, on this occasion at a whopping price of US$3 million, with an option to buy a companion pass for a further US$2 million.
None were sold.