When it comes to weekends out of Melbourne, those hunting down a peninsula escape are either going left or right around the shores of Port Phillip Bay. For a breath of fresh air this autumn, we were invited to explore the best of the Bellarine Peninsula. With a burgeoning food scene, lush golf courses, as well as enough wineries and craft breweries to challenge even the most seasoned drinker, here's our Bellarine Peninsula guide sourced from last month's BH Daily video below.
Friday
Take Microflite helicopters to 13th Beach Golf Links
It's not a Boss Hunting weekend without a chopper (or two). The guys at Microflite run the tightest operation in town, and their iconic red helicopters are unmissable as they boost in and out of the's CBD helipad on the Yarra River. A breezy 20-minute flight down to the Bellarine makes the thought of spending 90-minutes in a car almost laughable. You'll even land right on the 13th Beach course itself, with buggies awaiting your arrival for a seamless transition to your accommodation.
---
---
Indulge with a lunch at IGNI
Less time in the car means more time at one of Australia's best restaurants, IGNI. The fine-dining establishment tucked away in one of Geelong's inconspicuous backstreets has to be right up there in BH's top five restaurants of recent memory. The dishes are imaginative and don't shy away from hearty, delicious meats, the decor is calming – making you want to settle in for the long haul – and the service is first class. You have the choice of a five or eight-course degustation menu, and the video above will confirm that matching wines are an absolute necessity.
Finish with a gin tasting at The Whiskery
It wouldn't be an indulgent Friday afternoon without a few gin & tonics to wash it down, would it? The Whiskery is a cellar door, tasting room and cafe within the Bellarine Distillery set on a quiet country backdrop – the perfect place to kick back and digest your decadent lunch under the sway of tall pine trees above. Their hero product is a gin under the label of Teddy & The Fox, but it'll be a wise move to keep an eye out for their upcoming drop of whisky, too.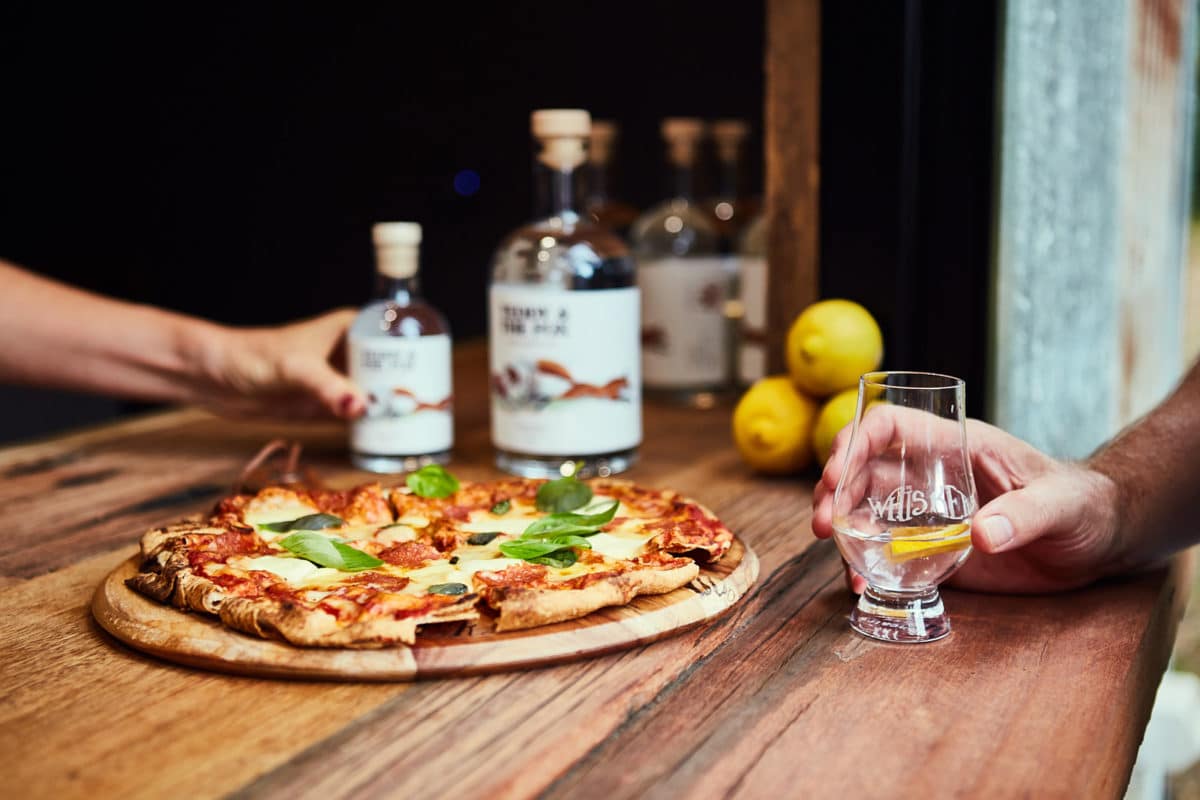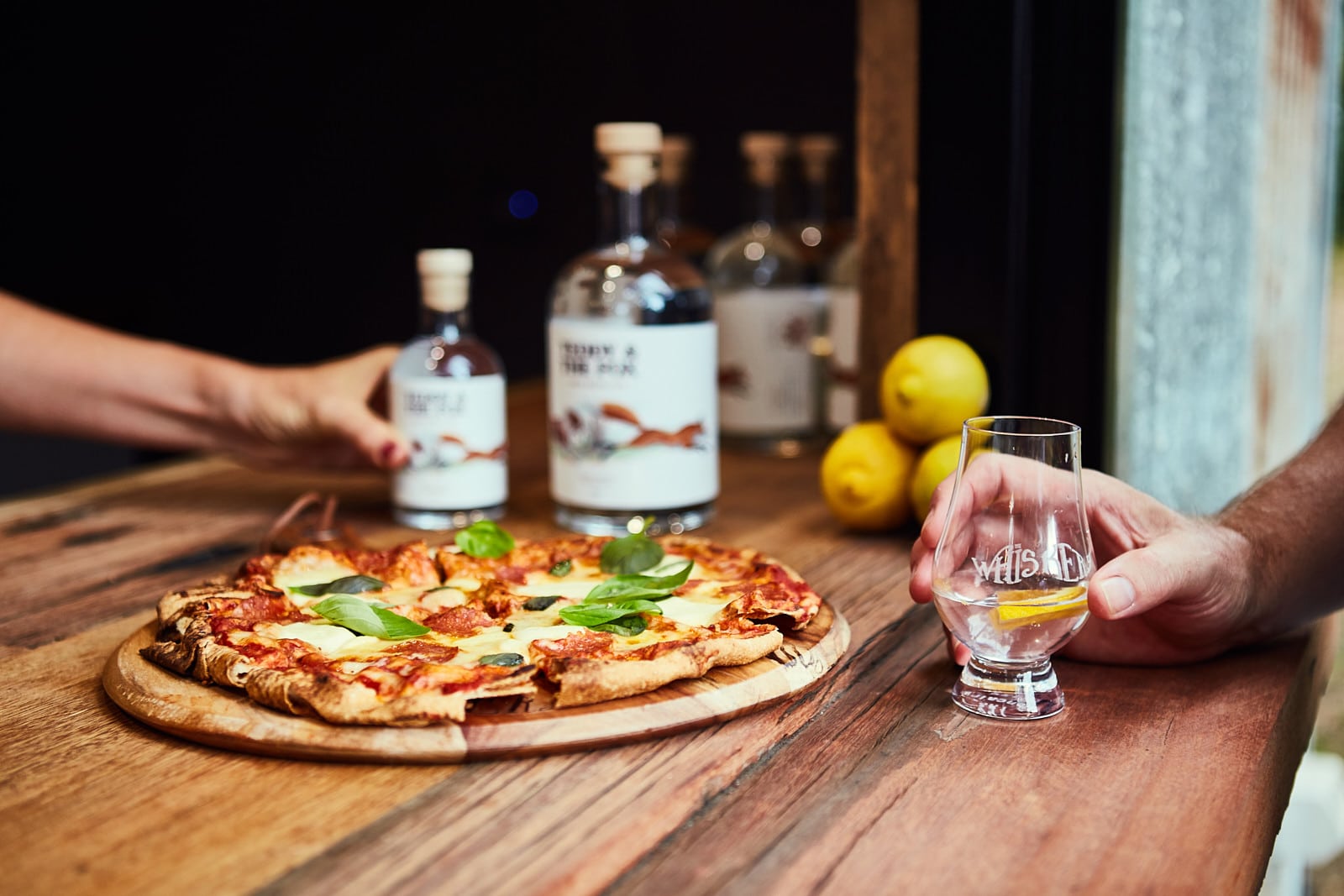 Saturday
Hop on a Queenscliff fishing charter
If you can stomach it after a large Friday of consumption, rise and shine before the crack of dawn for a morning on Port Phillip Bay with Queenscliff Fishing Charters. King George Whiting was aplenty for us in early Autumn, with a big enough catch to feed everyone for weeks. Trips run year-round, weather permitting, but we'd recommend you rug up no matter what. The wind can feel Arctic down there on a brisk morning, even in the warmer months.
Unwind with a brunch at Jack Rabbit
Jack Rabbit vineyard might just sit atop the best vantage point on the entire peninsula. The views on a good day could even be some of the most sought-after in all of Victoria, and it's an unbeatable locale to wash down some fantastic regional produce with an equally scrumptious bottle of Chardonnay.
Play 9 holes at the Creek Course
Before wrapping up the day with a dinner at the Clubhouse, smash out a fast but furious nine holes at the backside Creek Course at 13th Beach. With the sun low in the sky and the crowds all but gone, it's the perfect way to end a cracking Saturday, and an even better way to sharpen the skills ahead of a big day on the tools come Sunday. You'll also quickly realise how many balls you might need to budget for the next morning, as the links-style courses are ruthless for any player who strays from the fairway.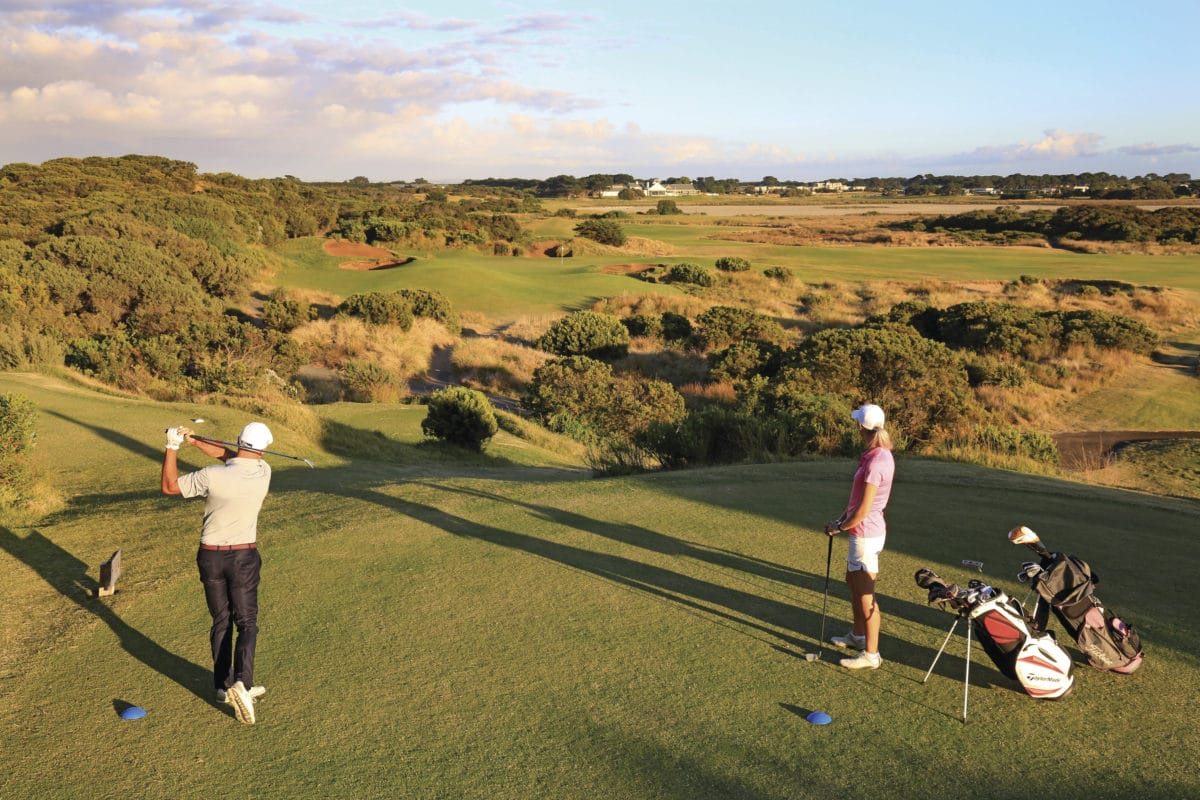 RELATED: Australia's Best Golf Courses For The Boys
Sunday
Smash out 18 holes at the Beach Course
Bookended by both an early breakfast and a quick lunch at the Clubhouse, 18th holes at the Beach Course is the only way to do a Sunday morning on the Bellarine. Better yet, the freshly opened 13th Beach Golf Lodges that back onto the first tee, meaning you can roll out of bed and straight onto the course.
---
---
Chopper back to Melbourne
It's only fitting our Bellarine Peninsula guide ends in the same way it started – in the most Hollywood fashion possible – topping 200km/h in a beeline for Melbourne's CBD strapped into a Microflite Eurocopter 120.
Take it from us, if you follow this itinerary to a tee, and you simply can't go wrong.