Now this is something you'd expect in Dubai or the Maldives at a price that only Richard Branson could afford. However you're wrong. This is quite possibly the best one yet, it's comparatively more affordable and it isn't confined to an aquarium.
In 2014 on Pemba Island in the Zanzibar Archipelago, The Manta Resort opened Africa's first underwater hotel room. One of a kind, situated in the middle of the Indian Ocean and completely cut off from civilisation, it's no surprise that it earns our pick as the best of its kind in the world.
It is the definition of escape.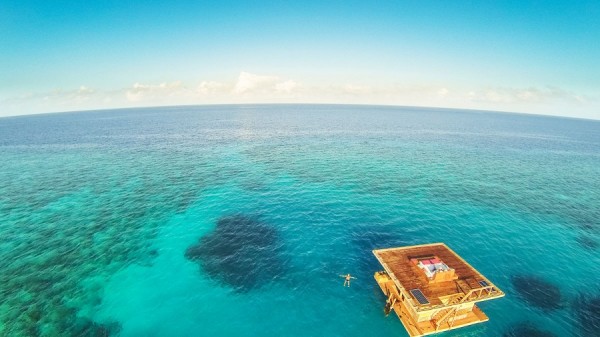 The master bedroom sits 13 feet below the surface surrounded by one of the best dive sites on the globe. The cube shaped suite with windows on all sides allows occupants to experience the vast spectrum of the raw and untamed creatures hiding beneath the waves.
Every day you'll see something different but as with most things in life, the real party starts after dark. Outside lights on all four sides illuminate the dark abyss to literally give you a window into the mystery of the underwater world.
This is when the most interesting fish come out to play. However if you can see them, they can see you! So hopefully you don't mind an audience through the night.
The fun doesn't stop there though, as above the room sits a two level, locally constructed timber bungalow with a massive deck, luxury lounge and a five star bathroom.
The rooftop deck, which by day is the prime spot to soak up the African sun, by night doubles as one of the best stargazing spots you'll ever be privileged to enjoy. With no significant light pollution for hundreds of miles in every direction, sleeping up here might be as tempting as sleeping down there.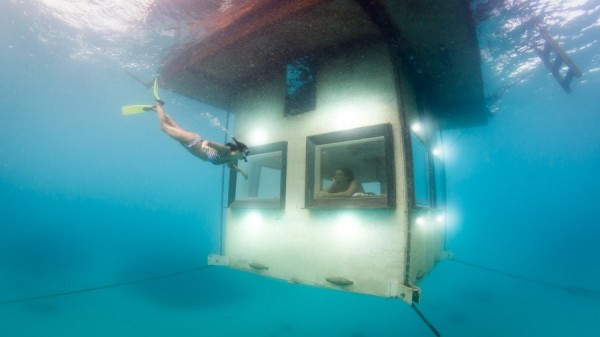 You must be thinking how much you'll have to seriously fork out to experience something this awesome. But don't worry, you shouldn't have to work three jobs to afford it as it's only (but still a lot for most) USD $1800 per night.
That's not per person, that's for the whole bungalow, all inclusive.
It's time to splurge a little and enjoy the unique wilderness of Zanzibar, from above and below, with a cocktail or ten in hand (all alcohol is included might I add).