In their quest for global dominance, Dubai's flagship airline Emirates is said to be considering taking over their Abu Dhabi rival Etihad to create the world's largest airline fleet.
Although both airlines have officially denied these allegations, rumours persist that talks are underway between the two parties. If a deal were to be done the airline's operation would be bigger than that of American Airlines, which currently has an astronomical market value of $US19.2 billion ($26.3 billion).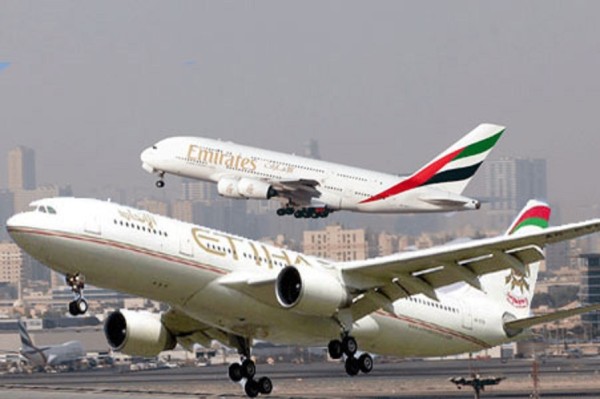 Any potential takeover would be a godsend for the struggling Etihad who are haemorrhaging money after investing heavily in a number of failed foreign airlines. Couple this with rising oil prices and Etihad are now having to rethink their global strategy, cutting back on the size of their fleet and dropping a number of routes to focus on driving tourism and commercial opportunities through their base in Abu Dhabi.
For Emirates, the deal would give them a monopoly on the UAE's air travel and solidify their position as the gatekeepers of the Middle East, but it's not all sunshine and rainbows for air travellers. As both airlines fly duplicate routes there's high probability overlapping routes and destinations will be cut from Etihad and this, in turn, could see ticket prices increase.
If the merger does go ahead it's sure to rock the aviation world, but until then, just enjoy the fact you still have multiple options when it comes to flying via the Middle East.