In a tremendous step forward for green air travel, Rolls-Royce has announced its giant UltraFan demo jet engine was successfully tested at full power on 100% Sustainable Aviation Fuel (SAF).
At 140 inches, the UltraFan isn't just the largest jet engine in the world. As alluded to in the headline, and confirmed by its 64 MW output, it's also the most powerful to date.
RELATED: Rolls-Royce Has Created The World's Fastest Electric Vehicle
According to New Atlas, in static tests, this bad boy generated a maximum thrust exceeding 85,000 pounds; the technology can apparently be scaled to as high as 110,000 pounds for narrow-body or wide-body aircraft that may potentially be developed in the 2030s.
Rolls-Roye CEO Tufan Erginbilgic said: "Hitting full power with our UltraFan demonstrator sends a strong message that Rolls-Royce is at the cutting edge of innovation and technology, leading the way in the transition to more efficient and sustainable aviation."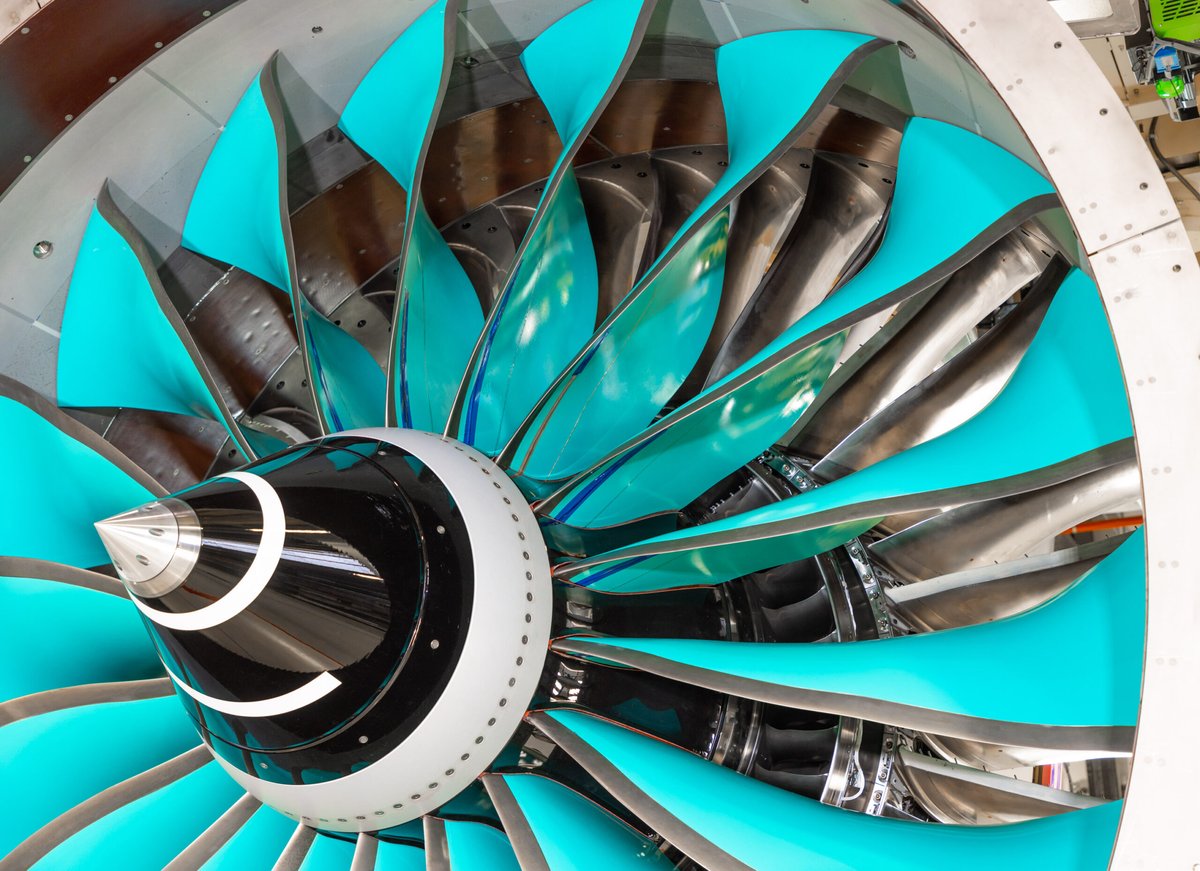 In addition to all this, the "suite of new technologies" the Rolls-Royce UltraFan houses delivers greater fuel efficiency than ever which, in turn, means lower emissions and improved sustainability: 10% better than the market-leading Trent XWB — currently the most efficient large aero-engine in service — and 25% better than the first-gen Trent engines.
RELATED: Rolls-Royce Just Flew A Boeing 747 Jumbo With 100% Sustainable Fuel
"We estimate that to reach Net Zero flying by 2050," noted Simon Burr, Rolls-Royce Group Director of Engineering, Technology, and Safety.
"A combination of highly efficient, latest-generation gas turbines such as UltraFan operating on 100% SAF is likely to contribute around 80% of the total solution."
Rolls-Royce is also exploring options for hybrid-electric and hydrogen power solutions.
Find out more for yourself below.