Lord Howe Island, an 11 by 3-kilometre crescent-shaped island beauty marooned in the Pacific Ocean, just 600 kilometres off the coast of Australia, was famously and honourably dubbed "so extraordinary it is almost unbelievable…so remarkable, yet so unspoilt" by Sir David Attenborough himself.
As well as attaining this esteemed title by his eminence, New South Wales' far-flung paradise has now been ranked the world's fifth-best region to visit next year by global travel authority Lonely Planet in their annual book, Best in Travel 2020, released today.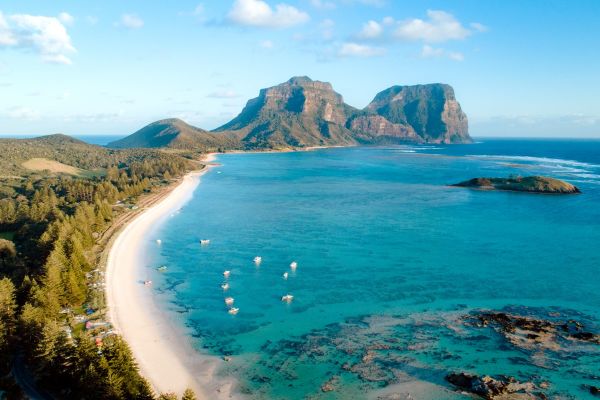 In 1982 this jagged outcrop in the Pacific Ocean was admitted onto the UNESCO World Heritage list for its global and historical significance for preserving its lush rainforests, marine and wildlife, as well as being home to the world's most southerly coral reef. With only 400 visitors allowed on the island at any time, Lord Howe quickly became one of the world's most alluring and exclusive travel destinations.
The 2020 edition of Best In Travel hones in on our species' carbon footprint, focusing on sustainable travel destinations to help travellers find ways to boost their experience whilst making a positive impact on the environment. Lonely Planet has recognised Lord Howe as a prime example of this initiative, as the locals and island have continuously committed to managing sustainable tourism and encouraging visitors to participate in the local conservation projects.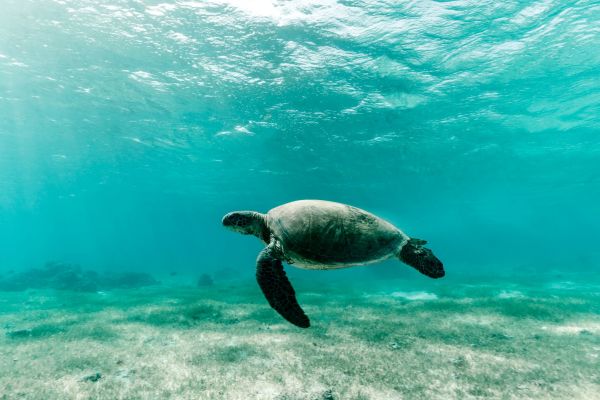 Below the balmy waters skirting the island are ninety varieties of coral species, 500 breeds of fish, and a host of playful turtles to guide you on your way. There are more than 60 dive spots to choose from to suit the skills of all swimmers, and the glass-bottom boat tour is a winner for those who don't want to get their feet wet.
For experienced divers, the island's Ball Pyramid is an unparalleled adventure, with 550-metres of spearhead grey basalt that explodes from the ocean below. The world's largest sea stack is surrounded by unique marine and birdlife that are unseen in any other part of the world.
Catching waves at Blinky Beach is the island's compulsory pastime, and when you have the break pretty much to yourself, visitors can surf to their heart's content.
For all the global regions to make the Top 10 for Lonely Planet's Best In Travel 2020, check out the complete list below.
Central Asian Silk Road
Le Marche, Italy
Tohoku, Japan
Maine, USA
Lord Howe Island, Australia
Guizhou Province, China
Cadiz Province, Spain
Northeast Argentina
Kvarner Gulf, Croatia
Brazilian Amazon
Head to lonelyplanet.com to see the other categories for Best in Travel 2020.
RELATED: Review: The Datai Langkawi Is One Of The World's Greatest Places