The Seychelles archipelago is no stranger to lavish resorts – we've sampled the odd one or two ourselves – but the Six Senses Zil Pasyon might just be the most dramatically luxurious of them all.
While even the entry-level abodes would send the average person scrambling for a second mortgage, it's the three and four-bedroom residences, of which there are only one of each, that have our attention today.
Perched atop the highest hill of the whole resort and with 300-degree views, you'd be forgiven for thinking that Thunderbird 3 was lurking below the pool or Tony Stark's R8 was parked in the driveway.
Luxurious suites are spread across two floors, with the grand master bedroom taking the top spot alongside a 250 square feet plunge pool with a Plexiglas transparent floor that allows natural light to filter into the living space below.
The open-plan lounge area leads to a terrace with an even larger infinity-edge pool of just over 470 square feet. Accompanying these pools are other highlights such as freestanding bathtubs, rainfall showers, organic mattresses and a private wine cellar.
RELATED: Seychelles – The Mythical Volcanic Islands You Forgot Existed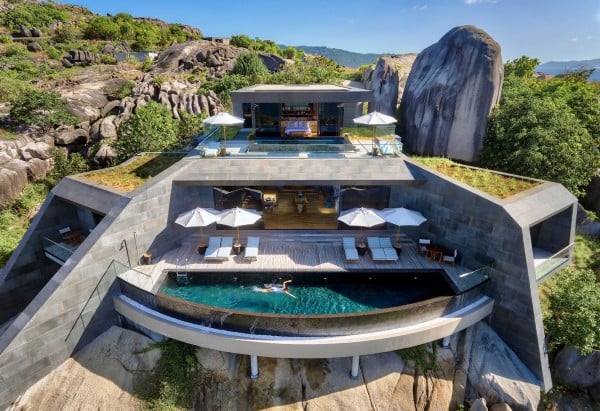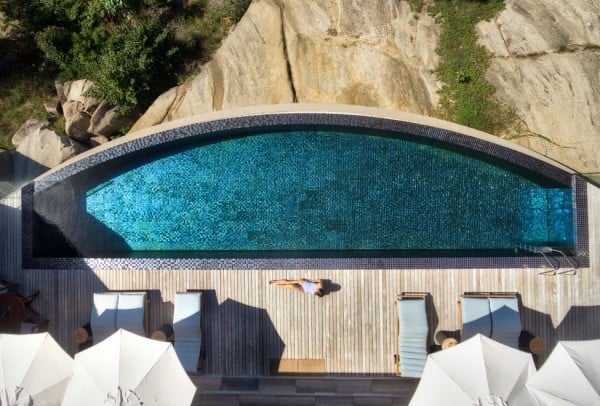 Six Sense Zil Payson can be found on Félicité Island in Seychelles, book here.