For adventure seekers, both Dark Mofo Festival and Satellite Island are bucket list experiences, so to combine them on one epic weekend away is the trip dreams are made of. Last month I travelled to Hobart with Talisker for the very trip in question, combining the best of Dark Mofo with a Satellite Island feast prepared by Miss Sarah Glover, who specialises in the art of outdoor, aesthetically pleasing cooking (think Francis Mallmann).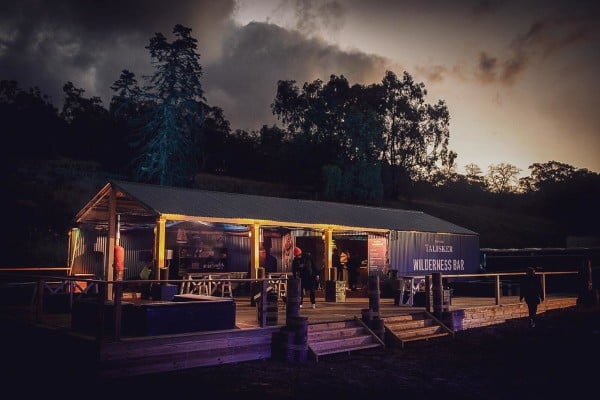 Our weekend kicked off early Friday with a couple of Moo Brew Dark Ales at Salamanca's historic 'The Whaler' pub before a walk along The Dark Path – a 4km walk through the Royal Tasmanian Botanical Gardens and Hobart's Queens Domain featuring artworks designed to be experienced under the night sky. Along the Dark Path, we paused at the Talisker Wilderness Bar, accommodating weary walkers with toasted jaffles and warm whisky cocktails.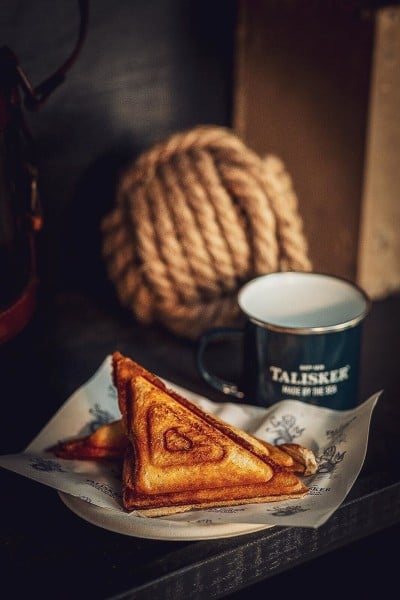 Whether you've been strolling the Dark Path or gearing up for a session with Nicholas Jaar, Dark Mofo nights require plenty of sustenance and the Winter Feast has an abundance of choices on offer. Located inside the Princes Wharf building and spilling out into Salamanca, the feast sees hundreds of local merchants touting their produce, enjoyed at communal tables inside or amongst the stalls and fire pits outside.
---
---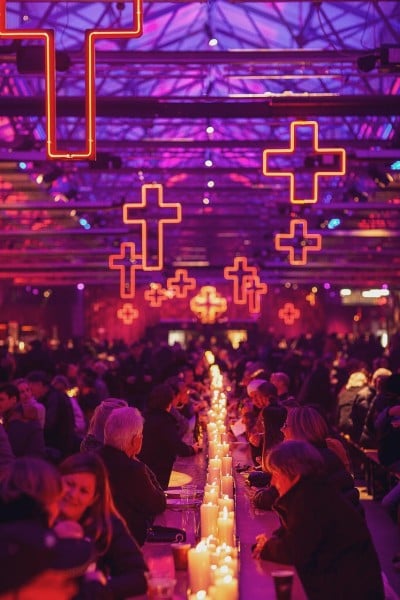 We perched up at The Talisker Bar, which held a commanding position at the entrance of the feast, serving up Talisker 10 Boilermakers, Talisker Campfire Hot Chocolates and a few more Talisker Spiced Hot Toddys. Just steps away was an assortment of natural wines, exotic dishes and delectable desserts, complemented by a live Jazz soundtrack inside and some great bands outside.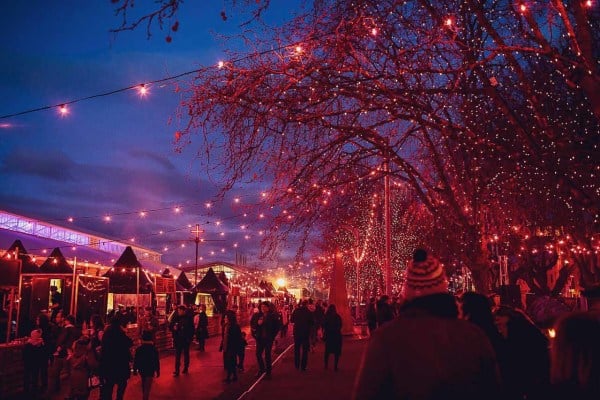 The following morning we headed down to the harbour to the Above & Beyond Seaplane waiting patiently to whisk us away to Satellite Island. Upon arrival, we sampled local pastries, charred to perfection, before a stroll around the Island finished with some freshly shucked and cooked oysters, alongside assorted Talisker whiskies and a delicious venison broth.
RELATED: The Best Whiskies Under $100
The highlight of the day was Sarah Glover's open fire cooked feast with scored Salmon on a log, calamari with chilli ferment, smashed potatoes with urchin butter, creamy wild mushrooms and her sea dough bread. As if the delicious Campfire Hot Chocolate and multiple nips while Oyster tasting wasn't enough, a Talisker Midwinter Mule and a 'Made By The Sea' Sour, kept the group merry, while a whisky fruit and fire cake applying the finishing touches to an unforgettable day.
Check out the gallery from our day with Talisker and Sarah Glover on Satellite Island below:
Our weekend finished late the next morning, progressing from the Seaplane to the pub, the pub to Winter Feast and finally an eclectic evening at Dark Mofo's wild Night Mass party.
If Dark Mofo isn't on your radar, it should be, and if you're looking for a truly serene and secluded adventure to enjoy while you're there, look no further than Satellite Island.
---
---
Remember to BYO Talisker.