It's most people's dream job – to travel the world, be outdoors and capture the most fascinating aspects of nature and humanity intersecting beyond borders.
Travel photography, thus, is extremely competitive. This means that to actually win the title of 'Travel Photographer of the Year" you have to produce an absolute masterclass of photographic wizardry.
Sergio Tapiro Velasco was this year's master with his snap of Mexico's Colima volcano, which he has been photographing for more than a decade.
And it undoubtedly would take a decade to take a photo such as this. Rare is an understatement.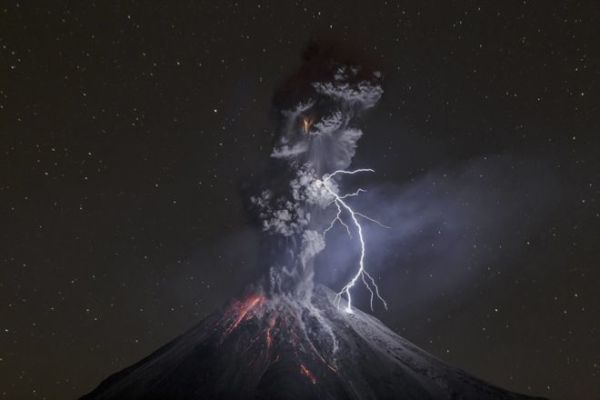 Velasco managed to time a one in a million shot to capture the moment two powers of nature collided in the form of an eruption and a lightning strike.
"When I looked on the camera display, all I could do was stare," said Velasco. "It's an impossible photograph and my once in a lifetime shot that shows the power of nature."