Almost two decades since the Concorde's final flight, United Airlines has hedged a sizable bet on the return of supersonic travel by purchasing 15 jets, all capable of travelling twice considerably faster than modern airliners.
The Overture aircrafts from Boom Supersonic seats 65 to 88 passengers and reportedly clocks a top speed of Mach 1.7 (2,100 km/h) – effectively slashing your time in the air by half. For reference, that's Newark to London in just three-and-a-half hours… or in terms Aussies will understand a little better, Sydney to Los Angeles in just 9 hours. And in line with the airline's pledge to reach net zero emissions by 2050, these planes will be strictly powered by 100% sustainable aviation fuel.
"United continues on its trajectory to build a more innovative, sustainable airline and today's advancements in technology are making it more viable for that to include supersonic planes," says Scott Kirby, United Airlines CEO.

"Boom's vision for the future of commercial aviation, combined with the industry's most robust route network in the world, will give business and leisure travellers access to a stellar flight experience."
---
---
RELATED: Virgin Galactic & Rolls-Royce To Build The New Concorde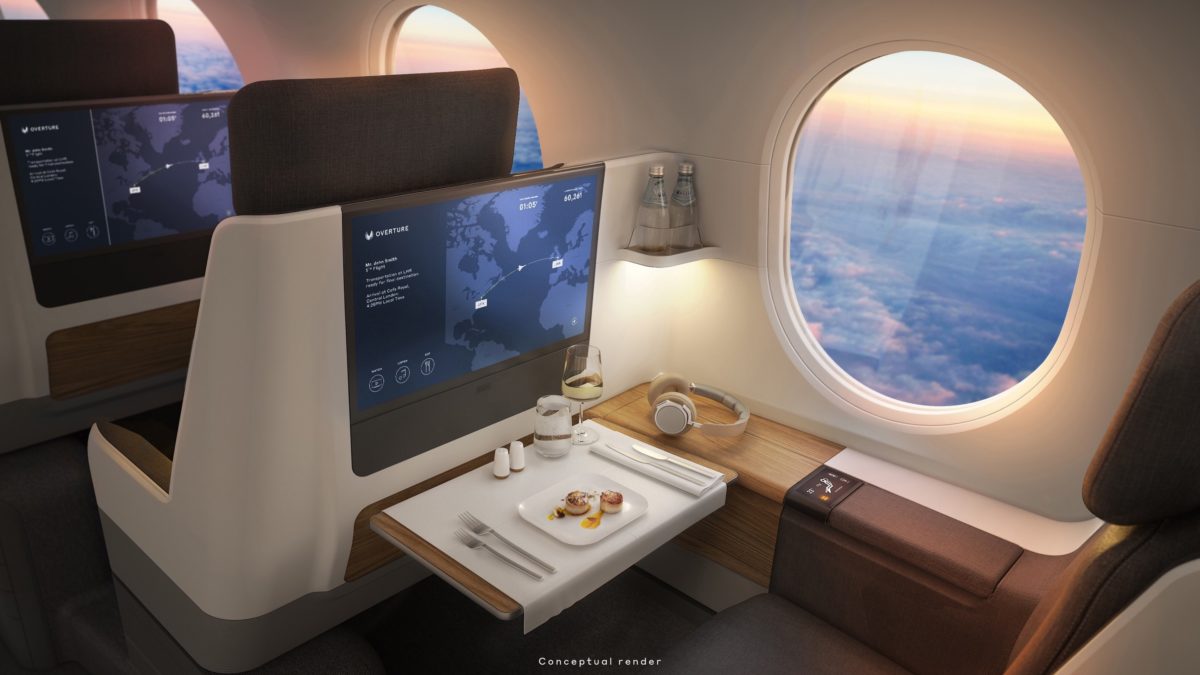 "It has a tremendous amount of value for a big chunk of our high-end business customers," says Mike Leskinen, United Airlines Vice President of Corporate Development.

"We've got our eyes firmly on New York to London for inaugural service and we will evaluate opportunities beyond that."
Each plane is valued at US$200 million (AU$261.25 million), bringing the grand total to US$3 billion (AU$3.9 billion). As Boom Supersonic Founder & CEO notes, the aircraft developer doesn't offer any discounts for bulk orders, either. According to Executive Traveller, United has also snapped up purchase options for 35 additional planes, bumping the supersonic-fleet-in-the-making's number to a nice and round 50.
United Airlines is scheduled to roll out the Overtures in 2025, undertake trial flights in 2026, with the expectation to be carrying passengers in supersonic jets by 2029.