Sound the alarms, man the X-wing cockpits, and get those ion cannons operational… this is not a drill. Bloomberg journalist Jason Schreier has confirmed a Star Wars: Knights of the Old Republic remake is in "active development" during an hour-long interview with MinnMax founder Ben Hanson.
Schreier has previously teased that a company other than EA was undertaking the sacred act of producing a modern revamp, later revealing that Aspyr Media – the studio responsible for porting the classic 2003 RPG to iOS – was indeed the company in question.
"I've basically confirmed that Aspyr, which is the company that has ported a bunch of Star Wars: Knights of the Old Republic games, is working on a remake," says Schreier.
---
---
RELATED: Star Wars 'Knights Of The Old Republic' Film Confirmed
Rumours about such a remake have been in circulation for some time now, resurfacing earlier this year in January, with numerous fan petitions for a next-gen compatible iteration in celebration of its 20th anniversary. Currently, it's unclear whether the Star Wars: Knights of the Old Republic remake will be released with a sole focus on simply being playable on next-gen platforms; or if it'll be a complete 100-points restoration with a full redesign and update of everything from in-game graphics to game mechanics.
The original video game takes place 4,000 thousand years prior to the Star Wars films when Darth Malak – apprentice of Darth Revan – has unleashed a Sith armada against the Republic. Scattered and vulnerable by Malak's aggression, many Jedi die in battle while others swear loyalty and allegiance to Malak. Players are provided the choice to align with the light or dark side of the Force.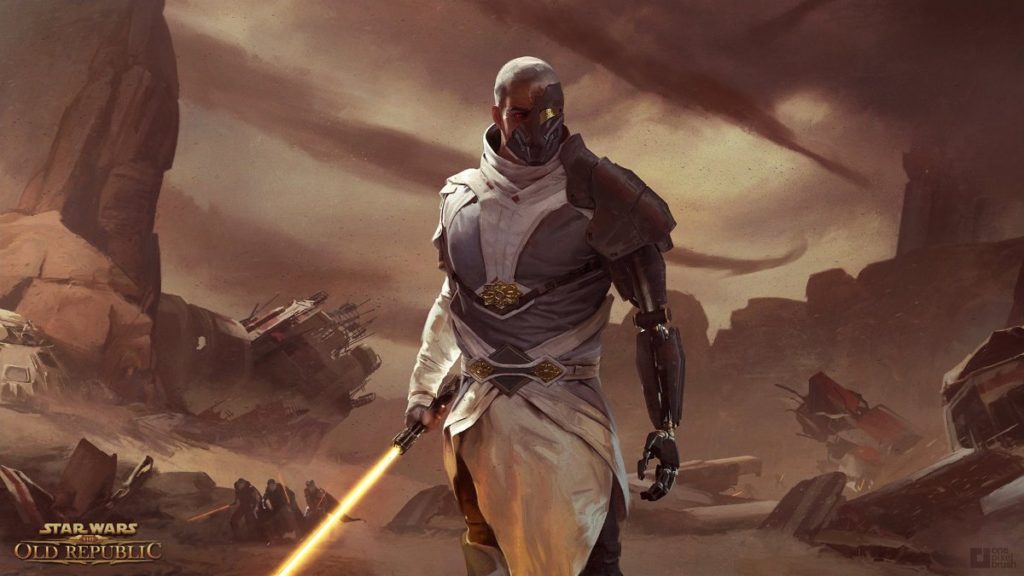 The property would go on to spawn a sequel, a considerable amount of expansion content, as well as what are probably the most entertaining cinematics in gaming history. Incidentally, Knights of the Old Republic film is reportedly in the works.
Further details – along with the official confirmation by Aspyr Media – have yet to be announced.
Be sure to check out the video below for a taste (or revision) of what's to come.
---
---