It's official. Gamers have been waiting for a confirmed God of War: Ragnarok release date ever since the follow-up to the multi-award-winning 2018 game was announced. Many thought that the new God of War game would be coming sometime in 2023, but developer Sony Santa Monica has put those rumours to bed, releasing a short God of War Ragnarok teaser trailer along with a confirmed release date of November 9th, 2022 for both PS4 and PS5.
The God of War Ragnarok Story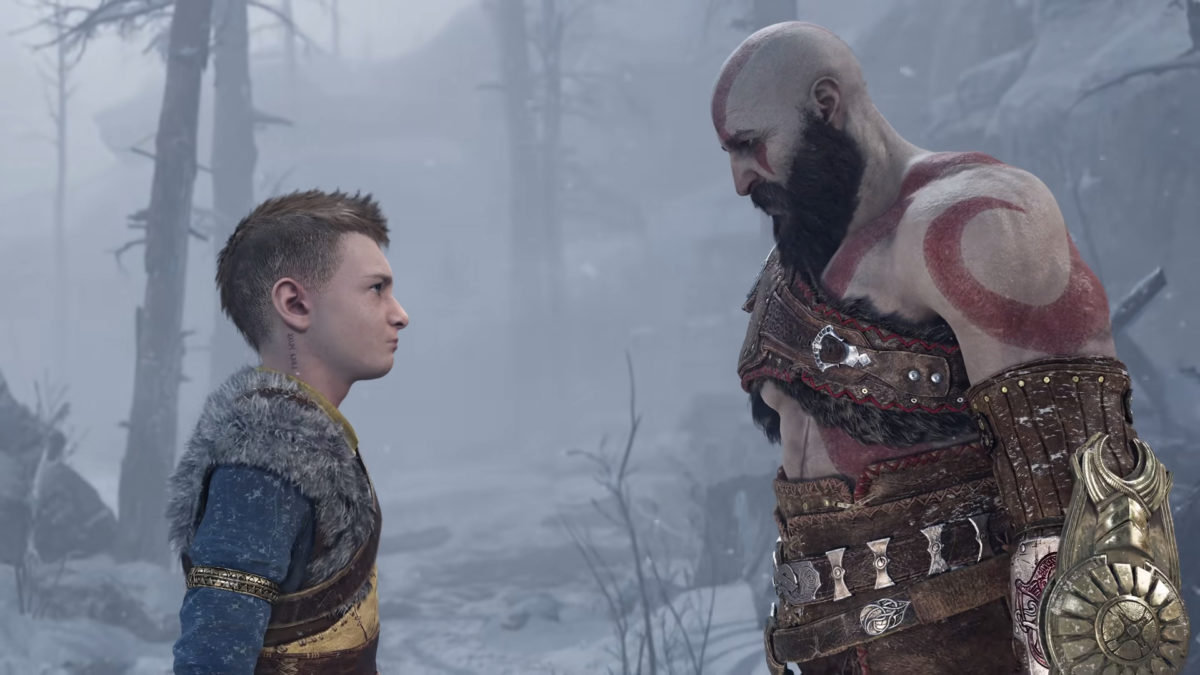 As the sequel to 2018's God of War reboot, which is now widely considered one of the best PlayStation games ever made, God of War Ragnarok will see the return of the Norse god Kratos and his son Atreus. Little details are known beyond that, and while this new 'Father and Son' CG trailer is our first real look at the game, plot details are still few and far between.
We do know that Thor will finally be worked into the story, following his brief appearance at the end of the previous game. And Freya, a witch and supporting character will take on a more villainous role as she seeks revenge on Kratos approximately three years after the events that tied up God of War.
---
---
The Santa Monica studio responsible for God of War has also confirmed that players will finally be able to visit all nine realms from Norse Mythology: Midgard, Alfheim, Asgard, Vanaheim, Niflheim, Muspelheim, Helheim, Svartalfheim, and Jotunheim. This will be the first time the Norse Era games have included scope for Vanaheim, Asgard, and Svartalfheim in particular. So it's looking like this will be a much bigger, longer game than any of the God of War games before it.
While we're still waiting for a full God of War gameplay trailer, and likely won't get one until around September, this teaser trailer provides a nice little look at the monstrous action one can expect from the God of War Ragnarok story. It shows Kratos and Atreus fighting off numerous threats, the biggest of which is a wolf that many God of War fans are assuming is Fenrir, who is the son of Loki in Norse mythology.
---
Gameplay & Cast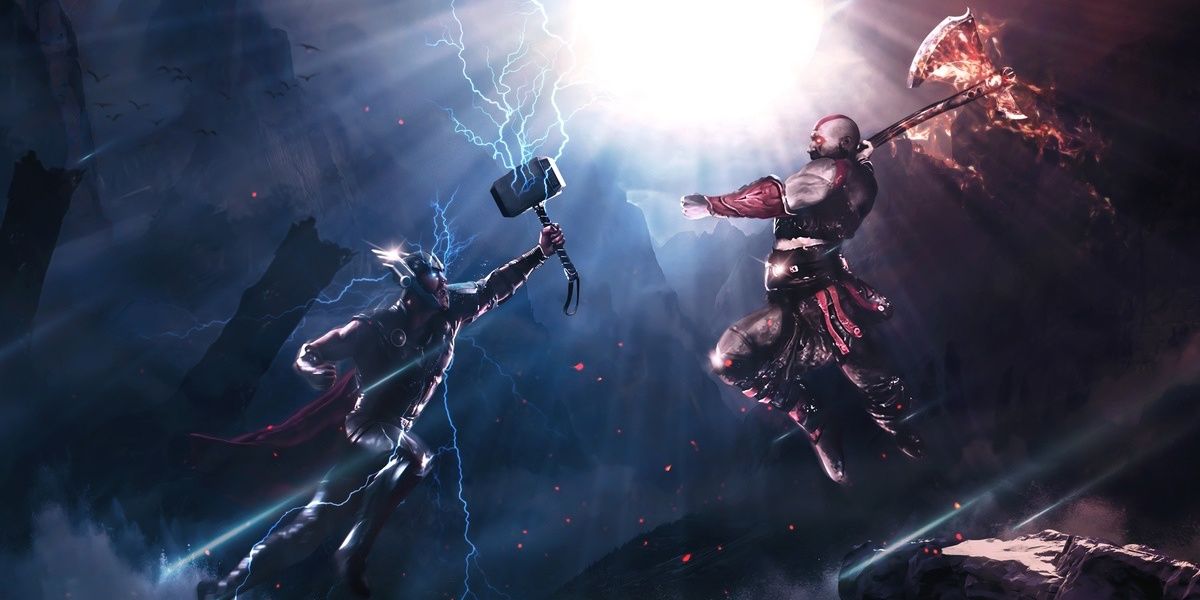 As far as gameplay goes, it's looking like God of War Ragnarok will introduce refined combat and interaction systems that are yet to be detailed. But no doubt we'll be getting much of the same hyper-violent, fluid battles with hulking monsters, creatures and Norse gods taken from Norse mythology with the new game.
The God of War Ragnarok cast list has so far confirmed the return of Christopher Judge as Kratos and Sunny Suljic as Atreus. Danielle Bisutti will once provide the voice for Freya and Ryan Hurst (Remember The Titans, The Walking Dead) will voice Thor.
The man behind much of the franchise, Eric Williams, will once again return to direct the new God of War sequel.
Pre-Order Details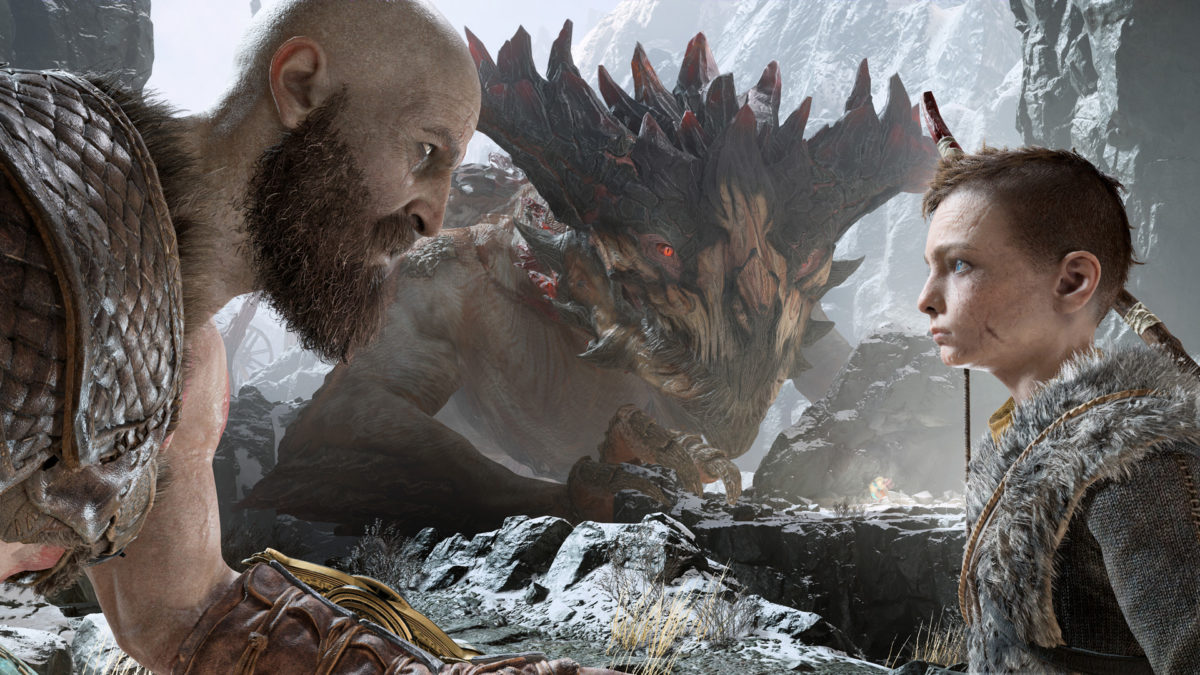 Pre-orders for the next God of War game will open on July 15th. Given how big a deal this release will be for Sony, the Santa Monica studio has also created four separate special editions of the game, including one that will ship with a full replica of Thor's hammer Mjolnir.
Aside from the game's announcement trailer, God of War has also been in the headlines lately because it's the latest Sony gaming franchise planned for a TV adaptation. The new series will be produced for Amazon Prime, adding to the healthy roster of game-to-TV adaptations that are also currently in development including the Horizon series – which includes the latest Horizon Forbidden West – and The Last of Us for HBO.
---
---
As above, God of War Ragnarök will be released for PS4 and PS5 on November 9th, 2022.