The older you get, the more you'll find yourself longing for those halcyon days of gaming. You know, those carefree arvos giving your mate the business immediately after a hasty effort on that week's homework – be it through the use of sniper, 'nades, or Warthog. Logging a stealthy LAN session on the school laptop while a twenty-something substitute teacher nurses their hangover at the desk up front. Pulling an all-nighter during the weekend sleepovers you begged for. And while those days are (sadly) long gone, you may soon find yourself re-capturing some of that magic when Halo: Infinite brings back the franchise's classic maps.
The prospect was recently teased by video game developer 343 Industries' Joseph Staten – Halo: Infinite Head of Creative and series veteran – during a recent episode of Kinda Funny Xcast.
"I can talk about some things, but I can't talk about others," Joseph Staten tells Parris Lilly when prompted about whether multiplayer locations from the older Halo games would finally be making an appearance.
---
---
RELATED: The Real-Life 'Halo' Warthog Packs 1,060HP
"There are some great Halo maps. I think we all have our personal favourite. Guardian, Blood Gulch, The Pit… there are a lot of maps that are awesome, right?"
"I think it'd be awesome to play on those maps again, don't you guys? That sounds like a fun thing."
As several publications have noted, while this is by no means official confirmation that classic maps are actually being introduced to Halo: Infinite from either Staten or 343 Industries, the prospect alone is enough cause for excitement among longtime fans and casuals alike.
Or, at the very least, a glimmer of hope to offset the increasing levels of criticism experienced by the latest instalment over the past few months due to the lack of new content and ridiculously difficult challenges. Hell, even 343 Industries themselves have admitted season 2 has been "bumpy."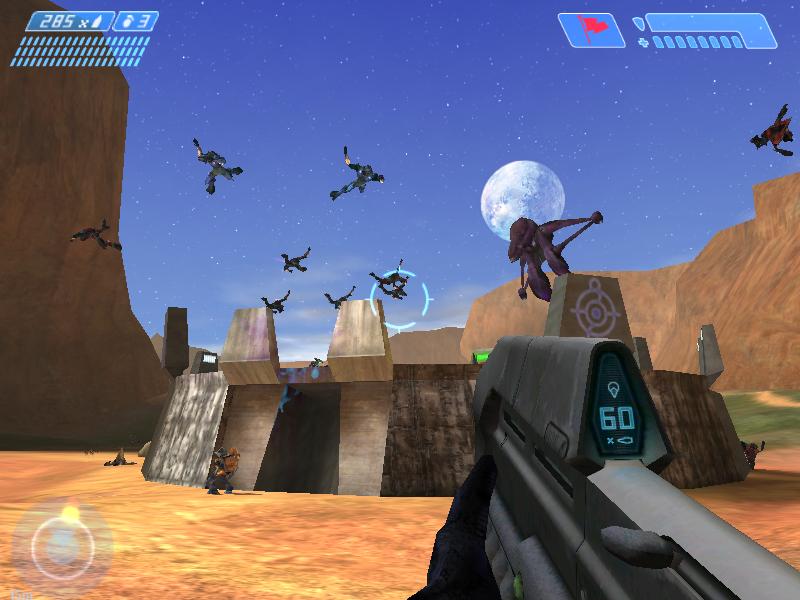 RELATED: 'Call Of Duty – Modern Warfare 2' Remake Officially Confirmed With Logo Teaser
"Season 2 debuted with two new maps – Catalyst and Breaker – and they haven't exactly set the world on fire," explains Dom Peppiatt of VG247.
---
---
"Having classic maps appear in Halo: Infinite would likely bring back lapsed players, and could even get brand new converts to move over from the Master Chief Collection and try walking on the modern side of the franchise if they're done right."
Halo: Infinite is currently available to purchase for Xbox Series X | Series S, Xbox One, and Microsoft Windows (available via Xbox Game Pass) – hit the link below to get match fit before inviting hostilities at Blood Gulch.