Mattel is releasing a premium deck of UNO cards so clean – you'll almost forget the correct UNO attack rules. The correct attack rules, of course, being that you cannot stack +2 and +4 cards as per the official conduct. Presenting: the UNO Minimalista Edition.

Designed by Warleson Oliveira, this edition features a smooth blacked-out rear face complemented with brilliant colours in the front. As you'd expect, the classic logos and symbols have also been given a contemporary reimagining.
This isn't the first time a special edition deck of UNO cards sporting a themed designed has been dropped. In recent times, there has been the Braille Edition created in collaboration with the National Federation of the Blind, a Nonpartisan pack devoid of red and blue cards – a reference to the Democratic and Republican parties in US politics – and even a deck featuring Jean-Michael Basquiat's most iconic works.
---
---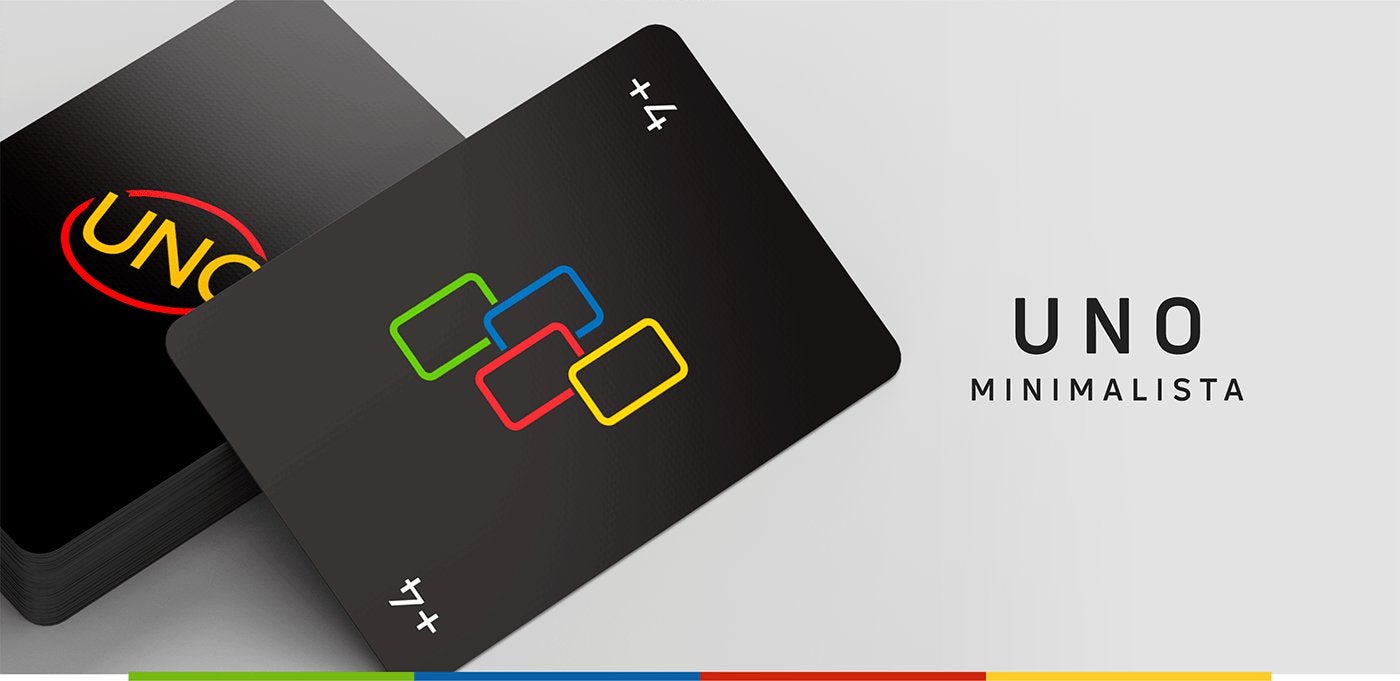 The UNO Minimalista Edition has yet to be released but will soon be available at associated retail outlets for an extremely reasonable price of approximately US$10. Which, in all honesty, is money well spent.
For those of you who want to find out more about this sexy game night addition – or maybe want to air some grievances about the so-called correct UNO attack rules – you can head on over to mattelgames.com.