Remember Pokémon Go and all the hysteria that came along with it? Brace yourselves, because history might be on track for a repeat episode. Developer Niantic has just announced the officially-licensed NBA equivalent to the massively successful augmented reality mobile game: NBA All-World.
Built upon largely the same mechanics as Pokémon Go, in addition to being quite visually similar to its Pokémon-based predecessor, NBA All-World will – of course – task players with exploring the world. But instead of encountering those iconic pocket monsters, you'll come face to face with digital replicas of equally-iconic NBA stars, which can be found at basketball courts and sporting goods stores (among other places).
RELATED: Bad News, EA Sports Will No Longer Make The 'FIFA' Series
---
---
"The likes of Stephen Curry and Jayson Tatum can also be seen outside of the main world map, likely showing off this game's version of gyms from Pokémon Go, where players "battle" against NBA stars in basketball games," IGN explains of the screenshots released so far.
"The game is certainly a far cry from traditional basketball games. The mainline NBA 2K franchise aims to simulate the professional basketball experience, while NBA 2K Playgrounds is more chaotic, arcade fun."
Players will also be able to collect items and upgrades for their NBA or blacktop games, and secure the odd cosmetic upgrade every now and then to personalise their avatar.
"NBA All-World represents an industry first in sports games, as an original real-world AR game that will appeal to casual and core NBA fans alike," said Marcus Matthews, Senior Producer at Niantic and veteran of SEGA America.
"We're creating and designing a game that empowers players to represent where they're from and showcase the culture of their neighbourhood."
"Competitive one-on-one, the leaderboards, at real courts, will be an anchor of the experience."
"Chris Paul will play like Chris Paul, James Harden will have his step-back jumper in our game. Not only are we going to push the envelope on the AR part of the game, we're also going to push the envelope on the gameplay experience."
---
---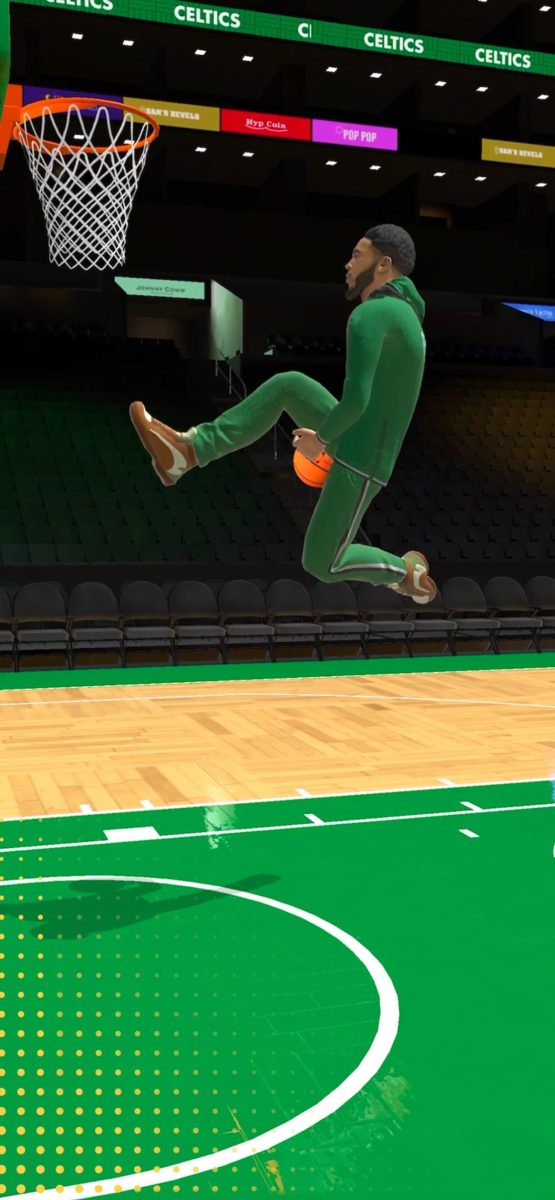 "Working on NBA All-World has been a dream project for me. I grew up in Jacksonville, FL playing sports and following all the major sports leagues," Marcus Matthews added elsewhere via blog post.
"After graduating from college, I was determined to make a career out of my two passions: sports and video games. NBA All-World is the culmination of those passions!"
"Our team at Niantic has been hard at work to forge a new type of sports game, one that blends the real world with 1-on-1 basketball action, collecting, fashion, and more."
"Our development partner in Orlando, HypGames, has been stellar at leveraging their sports gaming expertise to deliver a fantastic experience, one that will appeal to both casual and core hoops fans alike."
"This is the evolution into the next generation of sports video gaming. This is where the NBA gaming and lifestyle meets the real world metaverse."
NBA All-World is scheduled to release parallel to the 2022-2023 NBA seasons. Pre-registration to experience the augmented reality mobile game ahead of its official launch on Android and iOS is now open.
Check out the reveal trailer now (and pre-register to play in the link below).