Take out your frustrations on Mike from accounting with the NERF Ultra One Motorised Blaster.
The heavy-duty kit might just be Hasbro's best effort yet, with the Ultra One having a range of up to 120 feet thanks to newly designed foam darts equipped with stabilising Aerofins. But as with all great things, there's a catch.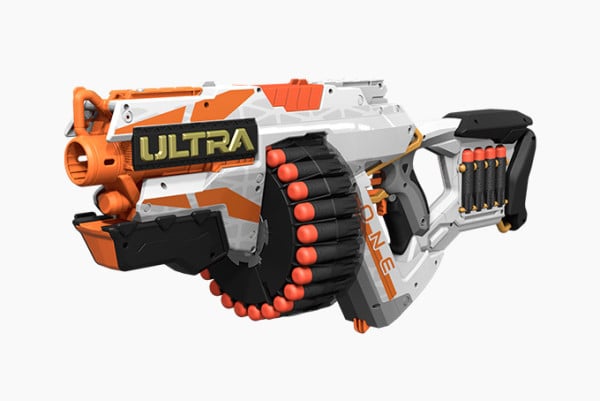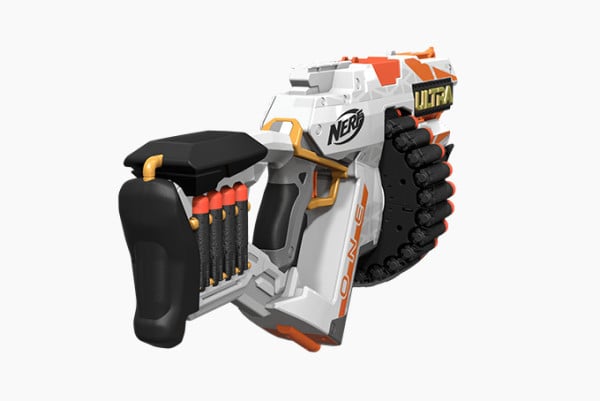 The Ultra One is only compatible with official Hasbro Nerf darts and will refuse to fire if loaded with knock-offs. This might not seem like a big deal, but when you consider you can buy hundreds of fake darts for a few dollars online compared to forking out $15 for 20 of these new darts, it sure does make a difference.
---
---
The good news is the Ultra One comes with 25 official darts so you can go full Rambo on the office straight out of the box. The Ultra One's motorised blaster drum is powered by four C batteries and there's storage space for extra darts on the blaster's rear. The orange and white colour job isn't the ideal camouflage, but it does give the high tech blaster a unique look.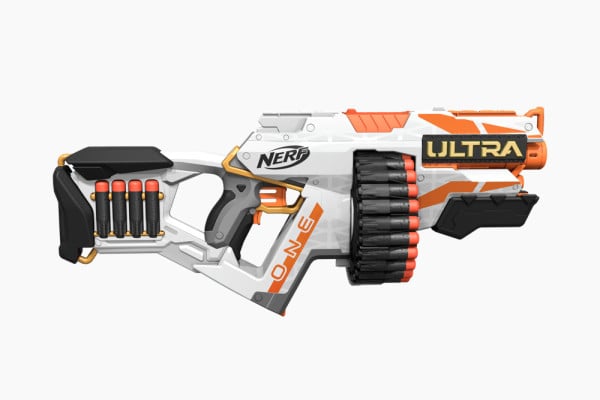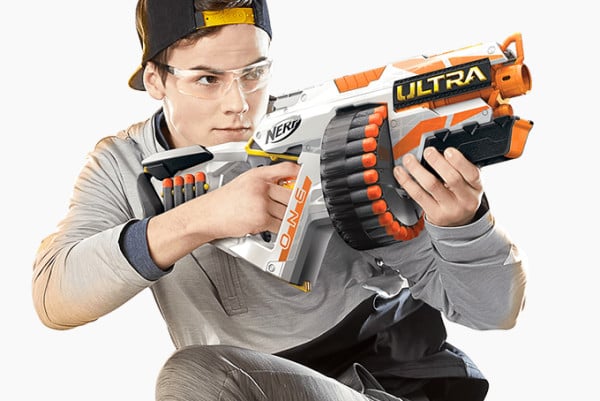 The NERF Ultra One Motorised Blaster goes on sale October 1 for $189 and can be pre-ordered through amazon.com.
RELATED: Build your own LEGO Star Destroyer for a cool $1,000