So you're a year into the old relationship thing and have already run out of date night ideas. There's no shame in that. We've all been there. You can only hit up so many Merivale venues every other Saturday night before you decide that you'd rather stay in for once.
Thankfully, there's plenty of shared entertainment that doesn't just involve Netflix, Amazon, now Disney+, or any other streaming service. Because now, you can live out one of your favourite binge-worthy shows with Clue: The Office Edition.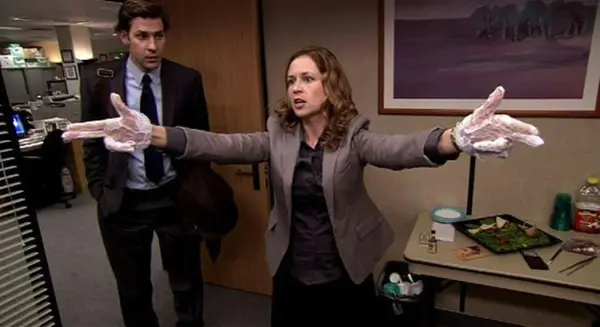 The hit boardgame and hit comedy series collide to present a pretty good way to burn a few hours. Taking inspiration directly from the tenth episode of season six, the game description is as follows:
---
---
Dunder Mifflin Regional Manager, Michael Scott, calls a "mandatory" team-building event, where six employees must work independently to figure out…

Who "killed" Toby Flenderson?

What office weapon was used?

Where in Dunder Mifflin did it occur?

If the crime is not solved by the end of the day, Michael will give up on his team and go home.

Can you outwit your co-workers and overcome your boss's meddling to win the game?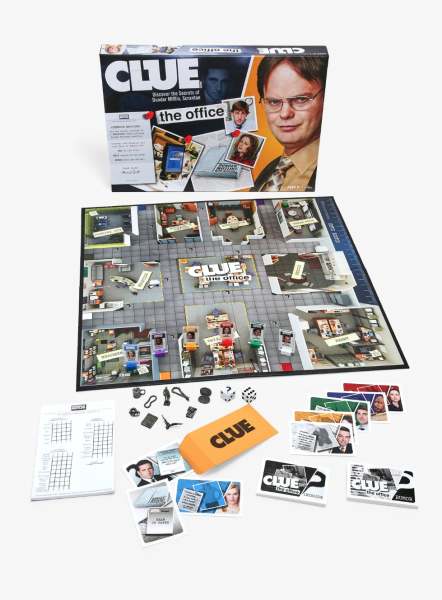 The game pack comes with:
---
---
1 x Rumour Cards Deck
1 x Intrigue Cards Deck
1 x Custom Clue Pad
1 x Custom Game Board
6 x Employee Badges
6 x Personality Cards
9 x Pewter Weapons
2 x Dice
1 x Scandal Envelope
And a rulebook
Clue: The Office Edition is available for purchase on amazon.com.au now. Cop it on Black Friday, maybe?