Your scrolling days are over. While the streaming giant is absolutely stacked with content, we've pulled together a curated list of top features, so you can go beyond the front page and dive into the best movies Netflix Australia has to offer in 2022.
Whether they were given a high rating, or low rating, upon release, the following productions all have something to offer, from brilliant casting and impactful stories to hilarious scenes and edge-of-your-seat thrills. The range of Netflix movies streaming right now is a testament to how strong the streaming giant still is.
The following Netflix movies are all well worth your time, from newbies like Netflix Original Army of the Dead and The Power of the Dog to classics like The Wolf of Wall Street and Django Unchained. As you'll see, there's a lot more beyond that dull lego movie or anime origin story that keeps randomly popping up in your suggestions.
---
---
---
Netflix's Best Movies To Watch In 2022
---
Best New Movies On Netflix Australia
The Power of the Dog (2021)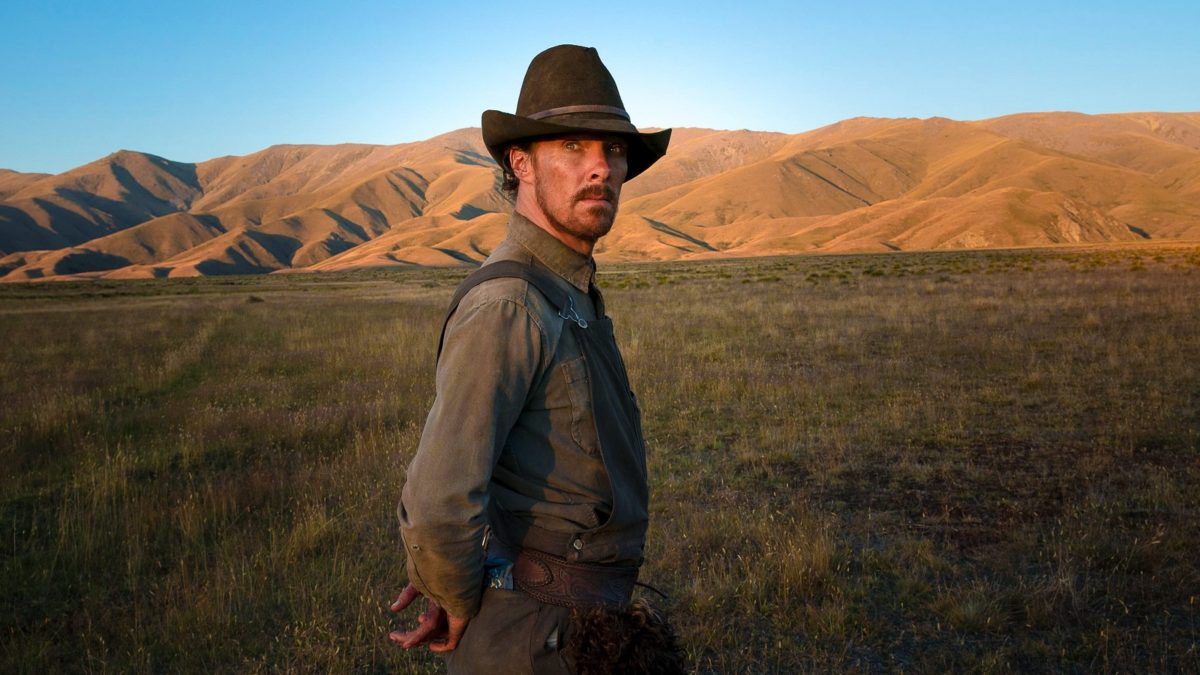 IMDb Rating: 6.9
Director: Jane Campion
Starring: Benedict Cumberbatch, Kirsten Dunst, Jesse Plemmons, Kodi Smit-McPhee
Genre: Western psychological drama
Considering the ridiculous amount of hype claiming The Power of the Dog as the best movie of 2021, it looks like Netflix has bagged yet another winner with this modern Western directed by Oscar-winner Jane Champion. Benedict Cumberbatch leads the charge as an eccentric rancher, Phil Burbank, who regularly inspires both fear and awe wherever he goes.
When his brother George (Jesse Plemons) brings home a new wife (Kirsten Dunst) and her son Peter (Aussie actor Kodi Smith-McPhee), things change dramatically for Phil and his private life, while the possibility of love emerges. It's the perfect watch if you're in for a movie night with a bit more intelligence than your typical lazy Sunday evening binge, given it's easily one of the best movies on Netflix right now.
---
The Adam Project (2021)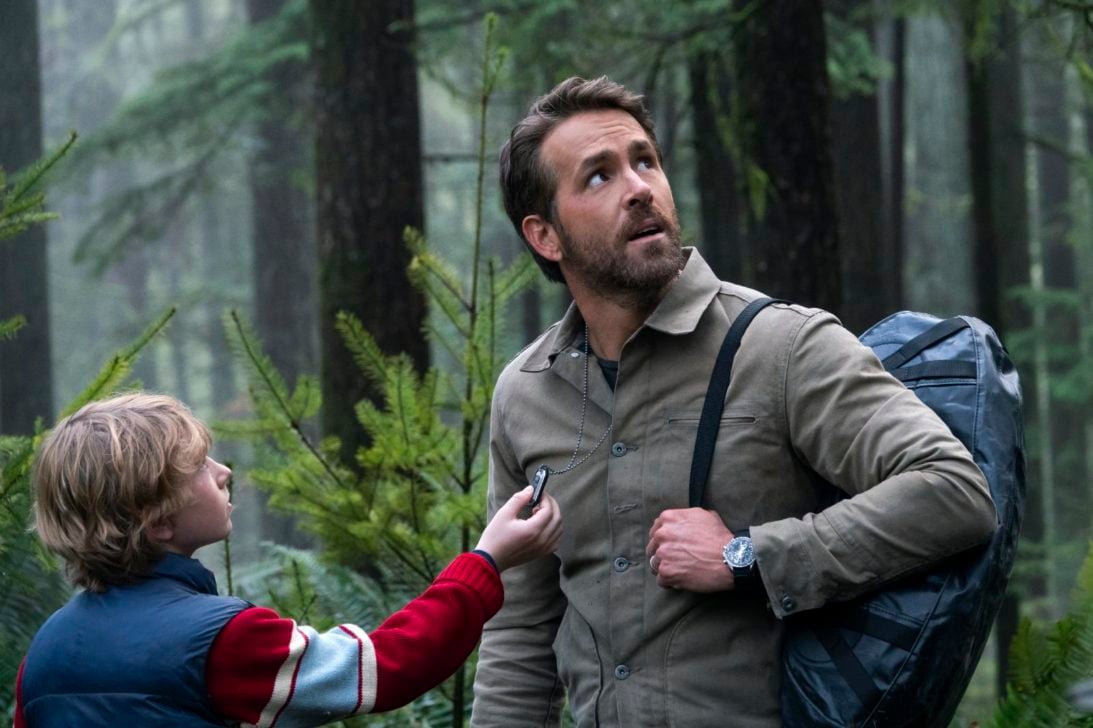 IMDb Rating: 6.7
Director: Shawn Levy
Starring: Ryan Reynolds, Jennifer Garner, Walker Scobell, Mark Ruffalo
Genre: Sci-fi adventure
Netflix stuffing another overproduced sci-fi movie into their catalogue may sound a bit boring on paper, but this Ryan Reynolds and Jennifer Garner project is nothing if not immensely satisfying.
With Walker Scobell, Zoe Saldana and Mark Ruffalo also starring in the film, director Shawn Levy (who also worked with Reynolds on 2021's fun Free Guy) has plenty of cards to play throughout The Adam Project, and he does so with the kind of self-assured maximalist approach that's perfect for fans of films like Ready Player One and shows like Stranger Things.
The plot doesn't matter – fighter pilot Adam Reed travels in time and teams up with his 12-year-old self to save the future – as much as how wildly entertaining the entire world Levy builds is.
---
---
---
Red Notice (2021)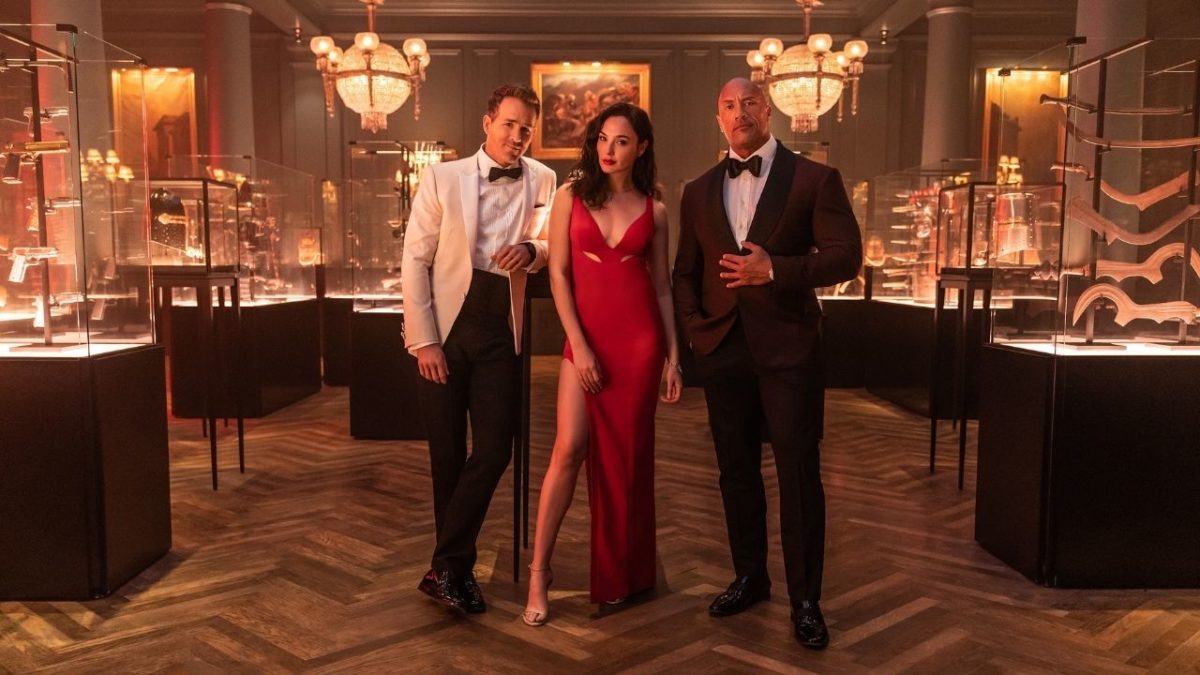 IMDb Rating: 6.3
Director: Rawson Marshall Thurber
Starring: Dwayne Johnson,Ryan Reynolds, Gal Gadot, Ritu Arya
Genre: Action / comedy
As one of the best Netflix original movies in recent memory, Red Notice has been rightfully grabbing a lot of attention since its 2021 release. Dwayne Johnson plays lead John Hartley, a top profiler for the FBI who is forced to partner with the world's greatest art thief, Nolan Booth (Ryan Reynolds), to track and catch the world's most wanted art thief, played by Gal Galdot.
If you're thinking that plot sounds excessive, wait until you actually watch the globe-tracking adventure unfold across what is easily one of Netflix's most entertaining feature films.
---
The Woman In The Window (2021)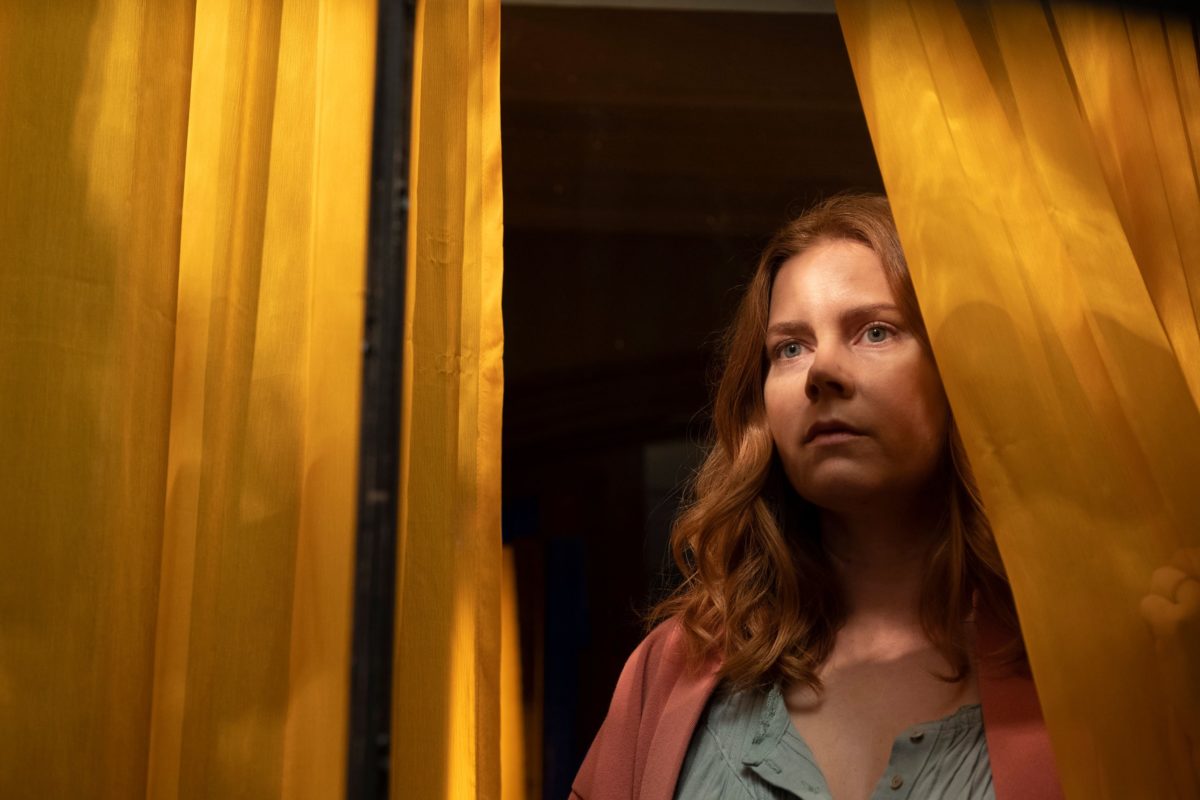 IMDb Rating: 5.7
Director: Joe Wright
Starring: Amy Adams, Julianne Moore, Gary Oldman, Fred Hechinger
Genre: Thriller / mystery
Amy Adams leads the charge in this psychological thriller from director Joe Wright. Tracy Lett's screenplay, nodding to the 2018 novel of the same name by A.J. Finn provides plenty of respite from common tropes at times, although it's the cast that really makes the movie what it is.
Gary Oldman, Anthony Mackie, Wyatt Russell, Jennifer Jason Leigh, and Julianne Moore all turn in reliable performances, but it's Adams that really embodies the role as a mysterious woman who beings spying on her neighbours and ends up a witness to a crime.
---
Don't Look Up (2021)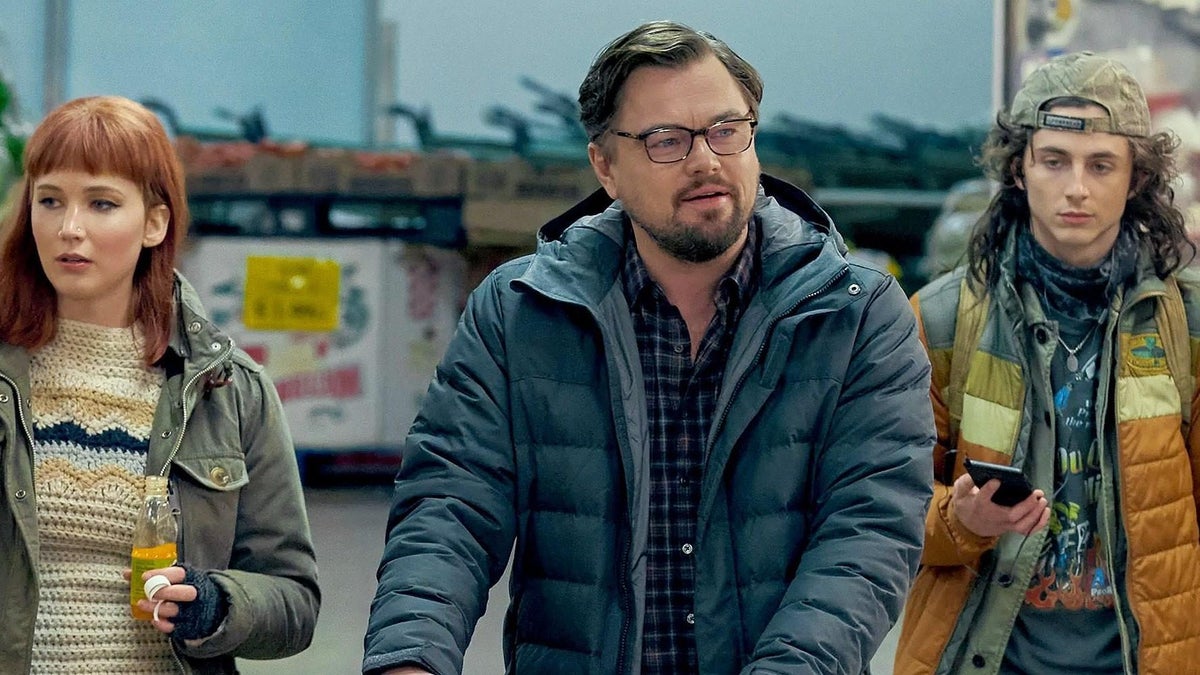 IMDb Rating: 7.2
Director: Adam McKay
Starring: Leonardo DiCaprio, Jennifer Lawrence, Timothee Chalamet, Ariana Grande, Cate Blanchett
Genre: Comedy / disaster
It may not be a career best performance from Leonardo DiCaprio, but Don't Look Up has the legendary actor in top form as he helps writer director Adam McKay finger-wag at society for peeling their attention away from the looming climate crisis.
---
---
Yeah, Don't Look Up may be drenched in didacticism as Leo tries to save humanity, and reiterate some of McKay's worst tendencies, but it's now one of the more unique and entertaining of the latest Netflix movies to come out over the past couple of years.
Jennifer Lawrence, Cate Blanchett, and even Ariana Grande all slink into their roles with confidence. Although it really is all about DiCaprio here, leading the pack as the film tells the story of two scientists who attempt to warn a largely apathetic and distracted society about a comet that's on a collision course with Earth.
---
The Lost Daughter (2021)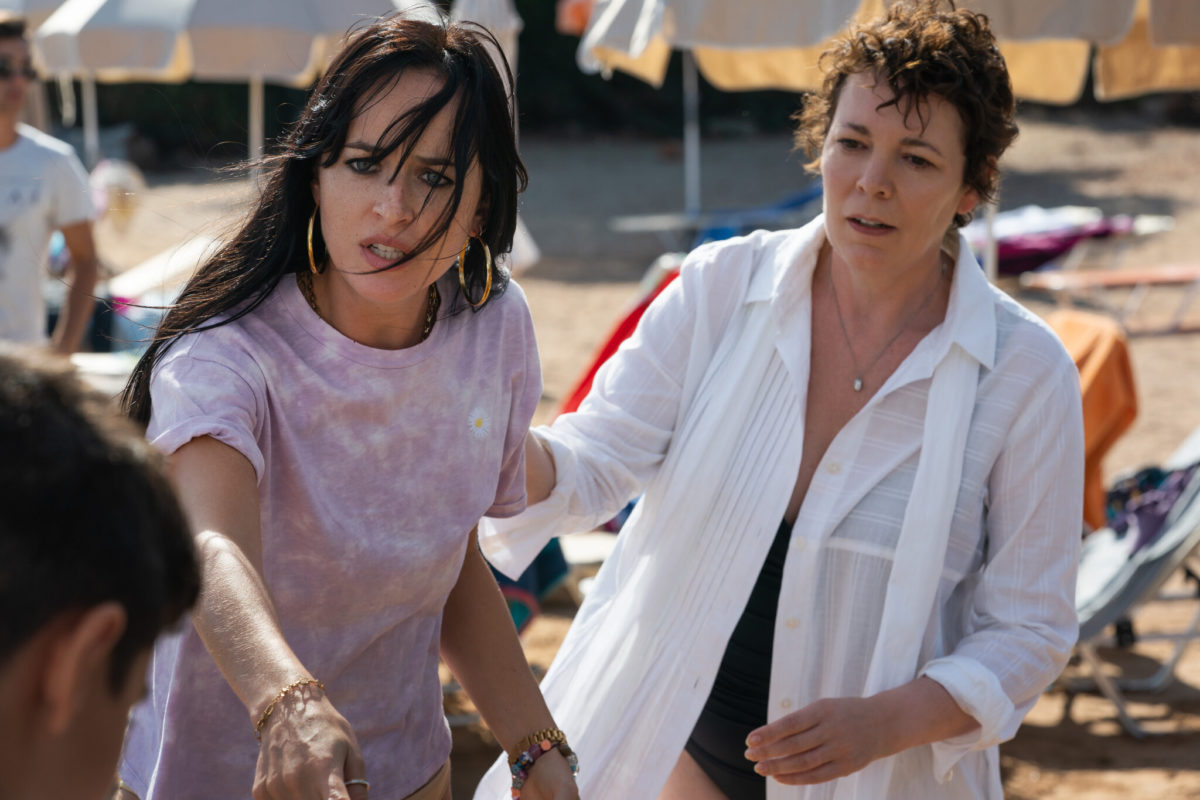 IMDb Rating: 6.7
Director: Maggie Gyllenhaal
Starring: Olivia Colman, Dakota Johnson, Jessie Buckley, Ed Harris
Genre: Psychological thriller
This new feature film on Netflix Australia is Maggie Gyllenhaal's directorial debut, and it's clear the accomplished actor is just as comfortable behind the camera as in front. Paced perfectly, with a sophisticated atmosphere that pulls you into the drama, The Lost Daughter tracks a college professor (Olivia Colman) whose memories of her own early motherhood are triggered after meeting a mysterious woman (Dakota Johnson) and her young daughter while on vacation in Italy and becoming obsessed.
If the plot sounds like fairly safe psychological drama territory, that's by design. Gyllenhaal keeps the story simple, illustrating a novel of the same name by Elena Ferrante with a great sense for the text. It's how this uncomplicated premise unfolds that easily places it as one of the best thrillers on Netflix, and does plenty to earn the 94% Rotten Tomatoes score. Not bad for Maggie Gyllenhaal's directorial debut.
---
The Hand of God (2021)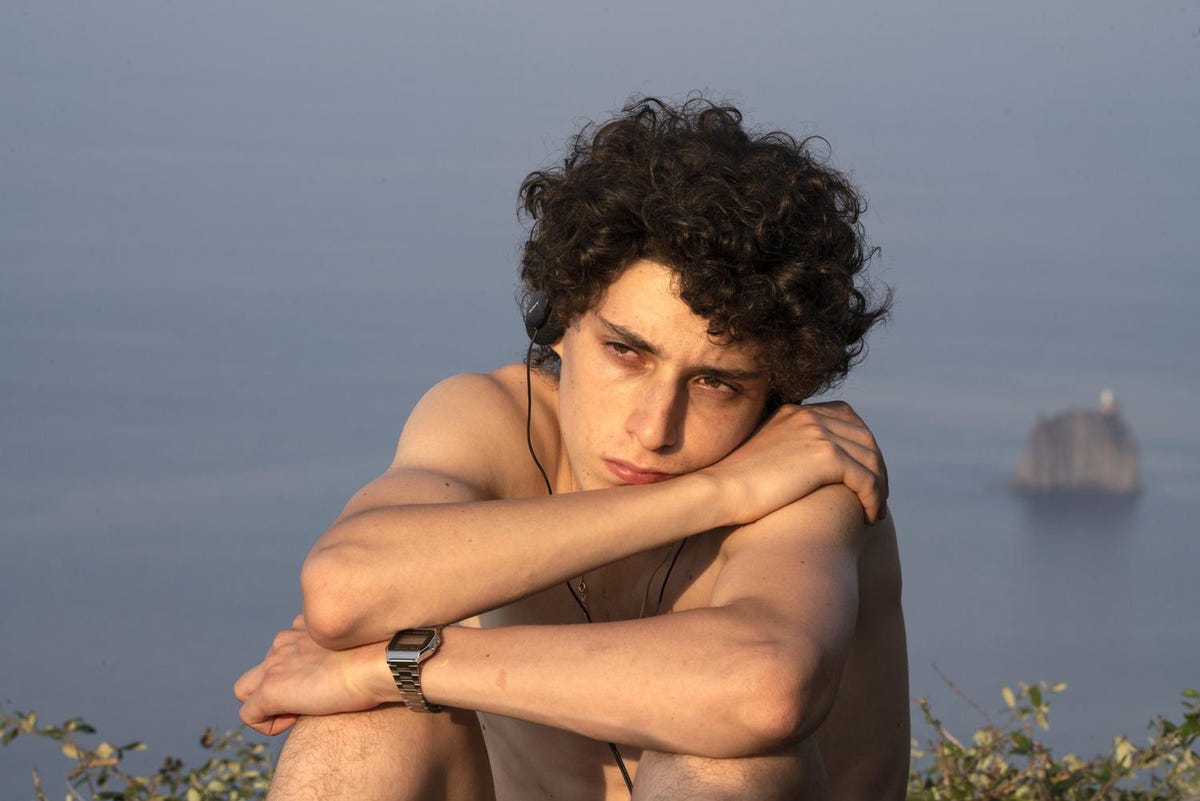 IMDb Rating: 7.3
Director: Paolo Sorrentino
Starring: Luisa Ranieri, Filippo Scotti, Teresa Saponangelo, Toni Servillo
Genre: Italian drama
Written, directed and produced by Palo Sorrentino, The Hand of God is a new Italian drama, finessing the classic coming of age drama with a heady, impactful dose of tragedy. Starring Filippo Scotti in the lead role, alongside Toni Servillo and Teresa Saponangelo, the autobiographical film is a beautiful expression of Sorrentino's youth in Naples and a touching tribute to his family.
---
Munich: The Edge of War (2021)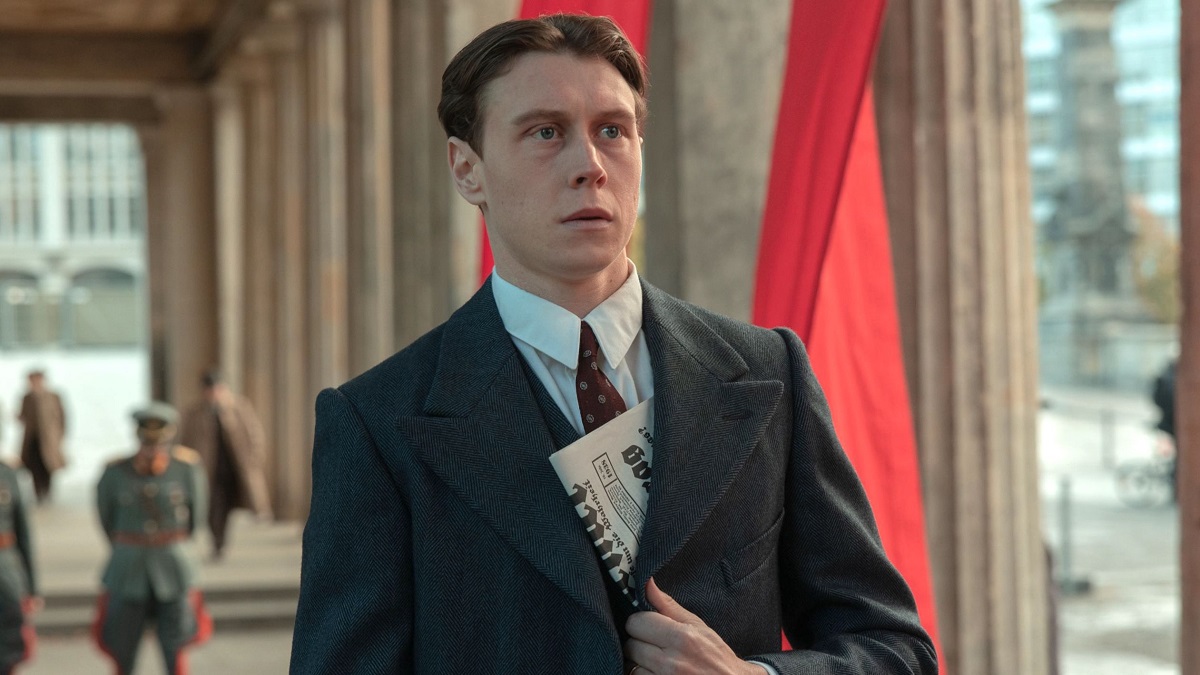 IMDb Rating: 6.8
Director: Christian Schwochow
Starring: George McKay, Jannis Niewöhner
Genre: Historical drama thriller
---
---
New on Netflix, Munich: The Edge of War is a fascinating German/British drama from Director Christian Schwochow and screenwriter Ben Power, examining the civil breakdown that came about as Adolf Hitler prepared to invade Czechoslovakia.
Based on Robert Harris' 2017 novel, Munich, the film illustrates the historical context perfectly while holding onto enough tension to set it apart from the hundreds of films that have dealt with a similar situation over the years. If you're looking for a good spy thriller, Munich: The Edge of War should be at the top of your watch list as it's one of the best new movies on Netflix Australia.
---
Passing (2021)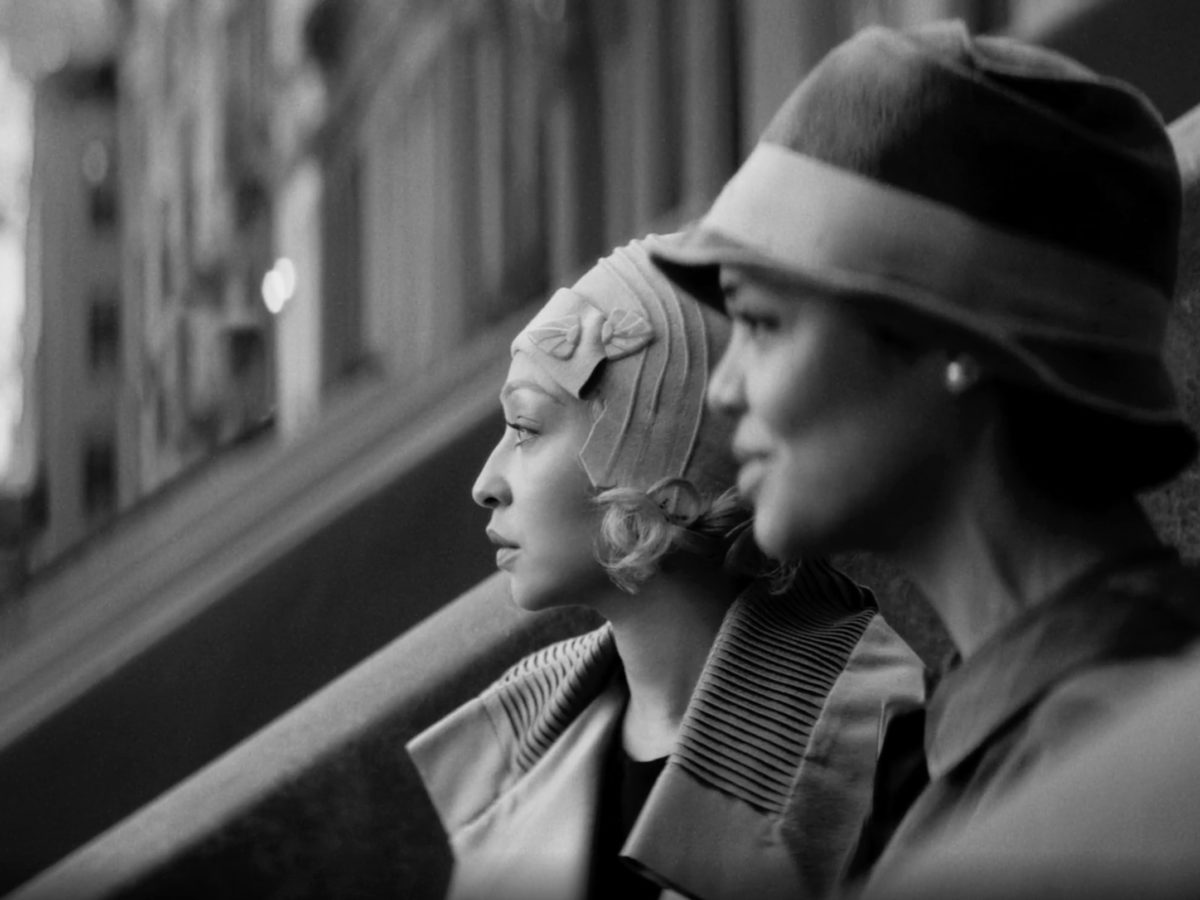 IMDb Rating: 6.7
Director: Rebecca Hall
Starring: Ruth Negga, Tessa Thompson, Clare Kendry, Alexander Skarsgard, Andre Holland
Genre: Romantic drama
Tessa Thompson and Clare Kendry star in this incredible Netflix drama about two black women who are given a "free pass" to the white side of the colour divide during the height of the Harlem Renaissance in New York circa 1920.
The invite is rejected, setting a strong base for the movie which then tracks a chance encounter with childhood friends leading to an ongoing tension between the two women as their lives become more deeply involved with one another.
---
Tick, Tick… BOOM! (2021)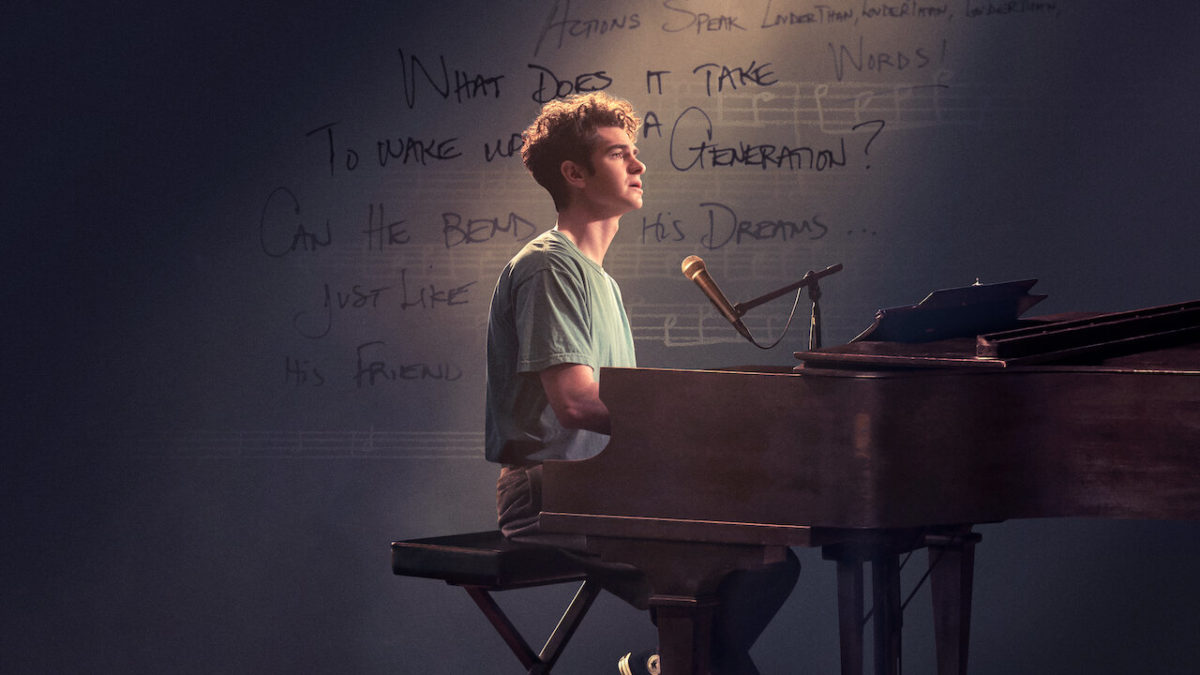 IMDb Rating: 7.5
Director: Lin-Manuel Miranda
Starring: Andrew Garfield, Vanessa Hudgens, Alexandra Shipp, Jordan Fisher
Genre: Musical drama
As the directorial debut for Lin-Manuel Miranda, Tick, Tick… BOOM! brings a lot of weight to Netflix, flexing the Hamilton creator's creative muscle by adapting an autobiographical musical by Jonathan Larson (creator of Rent). Andrew Garfield fits comfortably into the main role, confidently leading as a young theatre composer waiting tables in 1990 New York City, at a classic New York diner, while penning what turns out to be one of the greatest American musicals of all time.
---
The Harder They Fall (2021)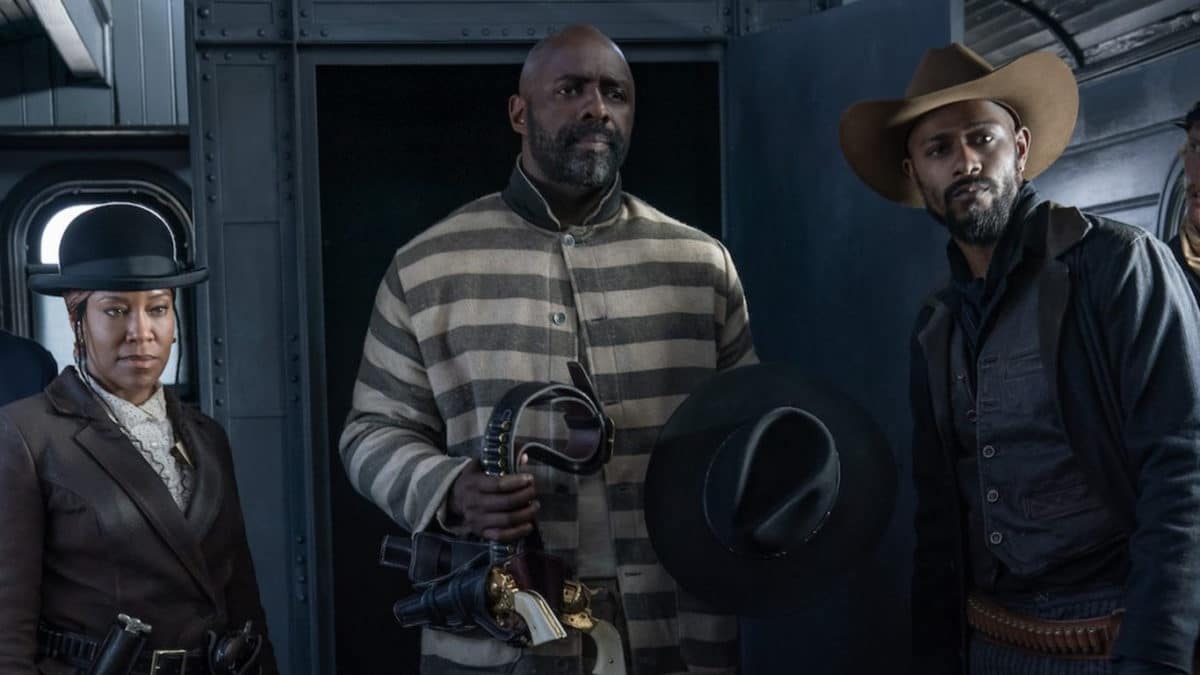 IMDb Rating: 6.6
Director: Jeymes Samuel
Starring: Idris Elba, Jonathan Majors, Zazie Beetz, Regina King, LaKeith Stanfield
Genre: Revisionist western
---
---
Rufus Buck (Idris Elba) is being released from a length prison stint in Jay Z-produced The Harder They Fall, and he's already got a hit out on his head from rival Nate Love (Jonathan Majors) who is seeking revenge against the newly freed outlaw. Incredibly unique and unlike any other western in recent memory, the left-field genre film also stars LaKeith Stanfield, Regina King, Edi Gathegi, Zazie Beetz, and R.J. Cyler.
---
Fear Street Trilogy (2021)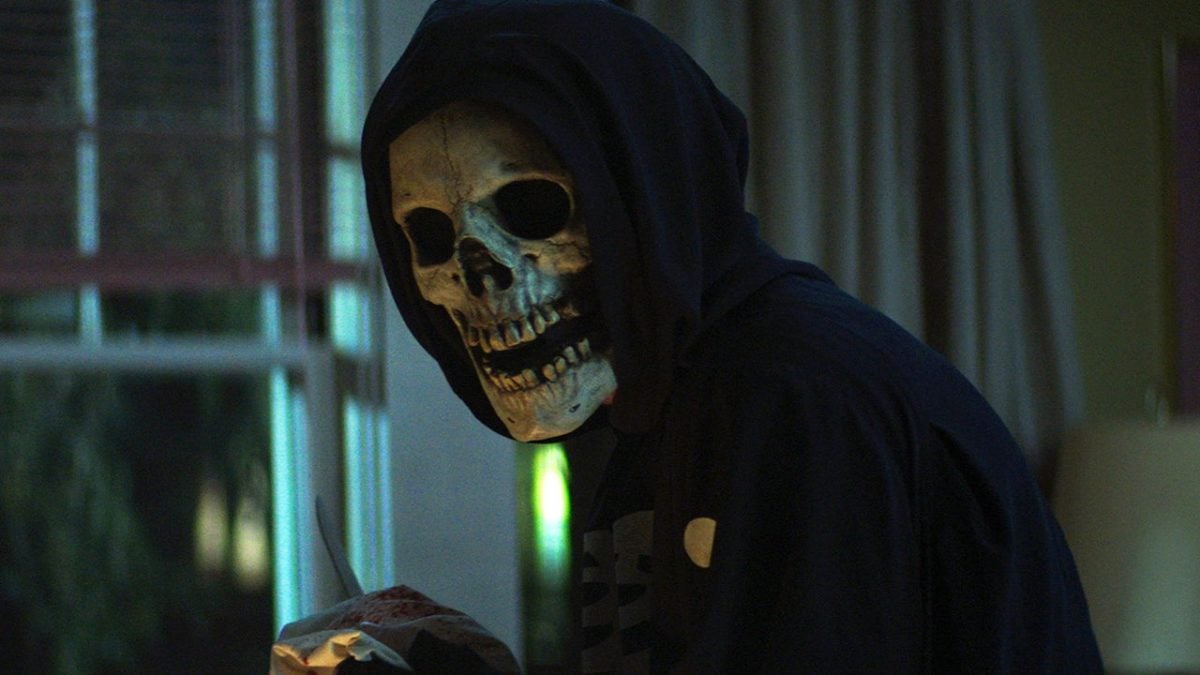 IMDb Rating: 6.2 – 6.7
Director: Leigh Janiak
Starring: Sadie Sink, Kiana Madeira, Olivia Scott Welch, Emily Rudd
Genre: Horror
An uncharacteristically adult adaptation of the book trilogy by R.L. Stine (the guy who wrote Goosebumps), Fear Street has quickly become one of the best things to watch on Netflix right now. Anyone who enjoyed Stranger Things should take to this immediately, with the first movie (Fear Street Part 1: 1994) following a group of teens who uncover secrets that have been haunting their town for generations.
The second installation, Fear Street Part 2: 1978, heads to a murder camp, while the final film, Fear Street Part 3: 1666, deals with a curse coming full circle. It may not sound entirely unique, especially with shows like American Horror Story still around, but this Netflix Original film trilogy was a huge hit for horror fans and is now considered amongst the best horror movies on Netflix Australia.
RELATED: The 40 Best Horror Movies Ever Made
---
Awake (2021)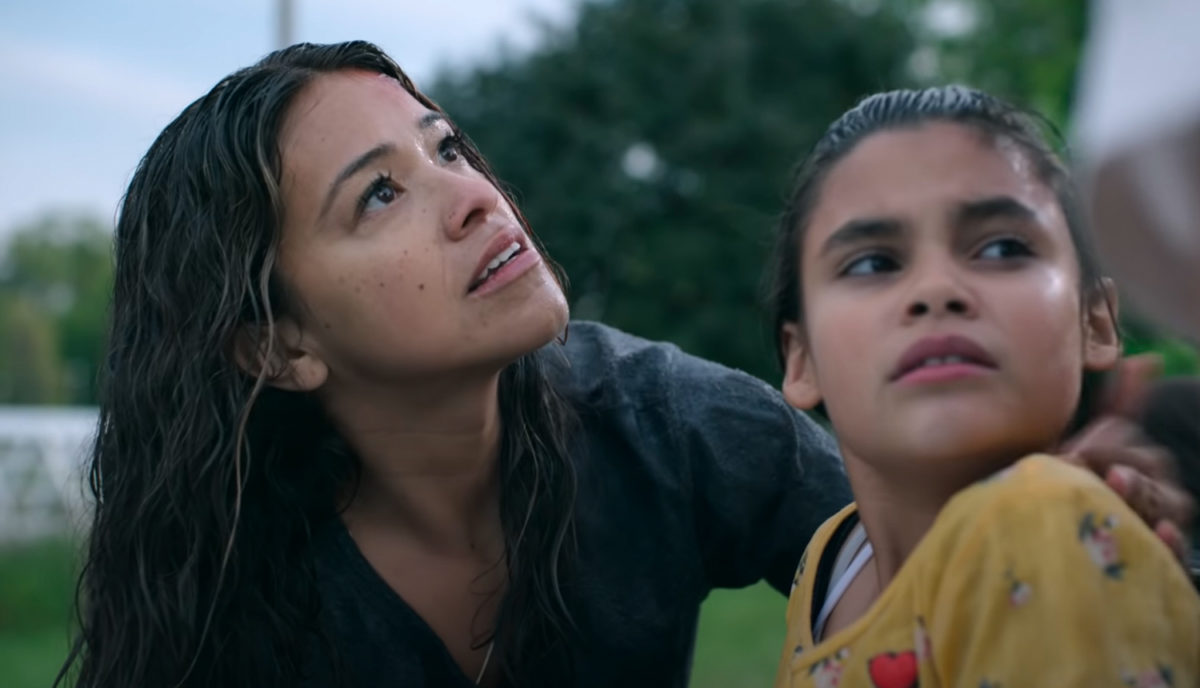 IMDb Rating: 4.8
Director: Mark Raso
Starring: Gina Rodriguez, Ariana Greenblatt, Lucius Hoyos, Finn Jones
Genre: Sci-fi thriller
Awake is a new Netflix Original science fiction thriller that tells the story of what happens when the world can't fall asleep. Director Mark Raso wrote the screenplay with Joseph Raso, telling the story of a sudden global event that wipes not just all electronics, but the ability for anyone to sleep.
Gina Rodriguez leads the cast, playing ex-soldier Jill who – as pretty much all of these dystopian thrillers goes – has a daughter that may hold the key to a cure.
---
---
If it sounds very Children of Men (where any given woman couldn't give birth), that's by design, and while it isn't even half as good as Alfonso Cuaron's 2006 classic, Awake is still entertaining enough to make it one of the best Netflix movies streaming right now, despite the tepid critical reception.
---
SAS: Rise of the Black Swan (2021)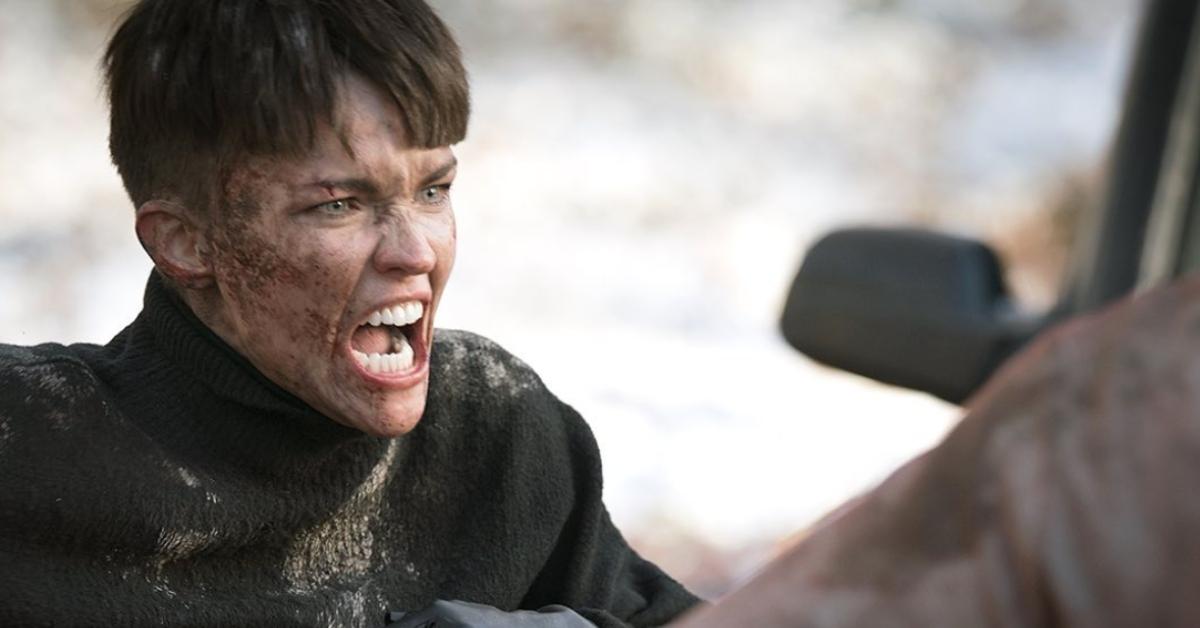 IMDb Rating: 5.2
Director: Magnus Martens
Starring: Ruby Rose, Hannah John-Kamen, Sam Heughan, Tom Hopper, Andy Serkis
Genre: Action thiller
SAS: Rise of the Black Swan may be built with the kind of big, dumb set pieces that'd make you think Michael Bay had a hand in directing the action film, but the entertainment value is still pretty damn decent. Based on the popular novel by Andy McNab, the story follows a special forces operative who is travelling on rail from London to Paris with his girlfriend, only to be pulled into work mode when mercenaries hijack the train.
Outlander's Sam Heughan stars alongside Ruby Rose and The Lord of the Rings' Andy Serkis. At least one of them gives a good performance (hint: he has played a ring-obsessed, addict-looking creature and a talking ape before).
---
Army of the Dead (2021)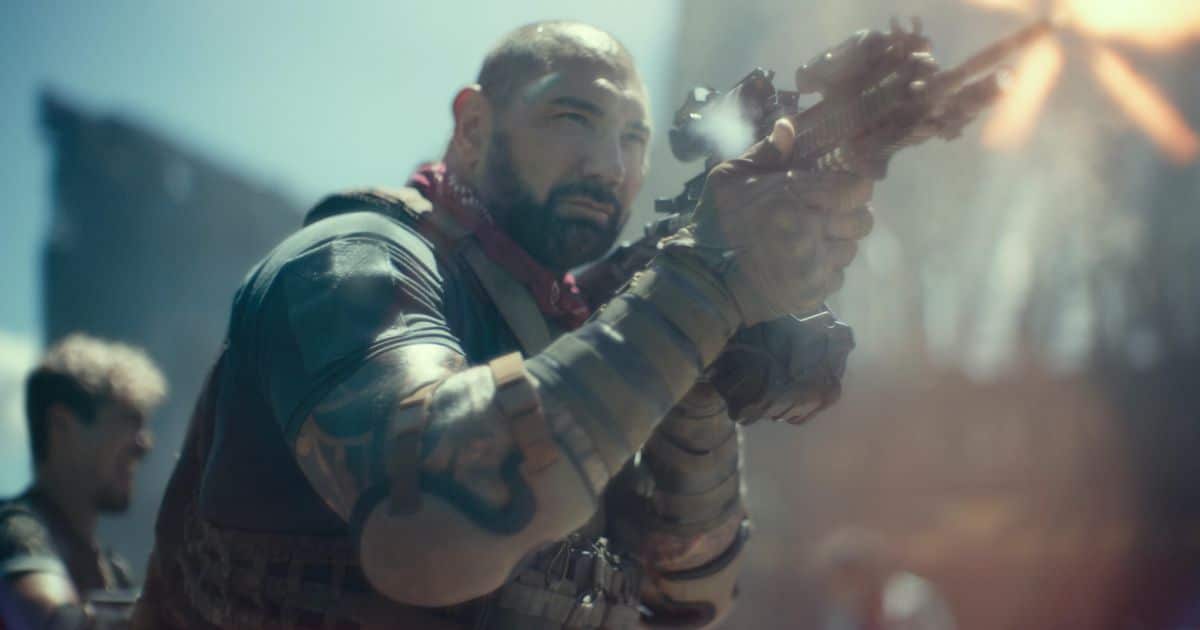 IMDb Rating: 5.7
Director: Zack Snyder
Starring: Dave Bautista, Matthias Schweighofer, Ella Purnell, John Antorino
Genre: Horror action
An American zombie heist film with a ridiculous budget and springy direction from Zack Snyder? Sign us the fuck up. This is, after all, Snyder's return to the overdone zombie genre since 2004's excellent Dawn of the Dead.
Dave Bautista leads to ensemble cast here, aggressively clashing the tone of Ocean's Eleven with all the clichés of a zombie apocalypse. It may have a low rating when it comes to quality, but the entertainment value is high.
---
Army of Thieves (2021)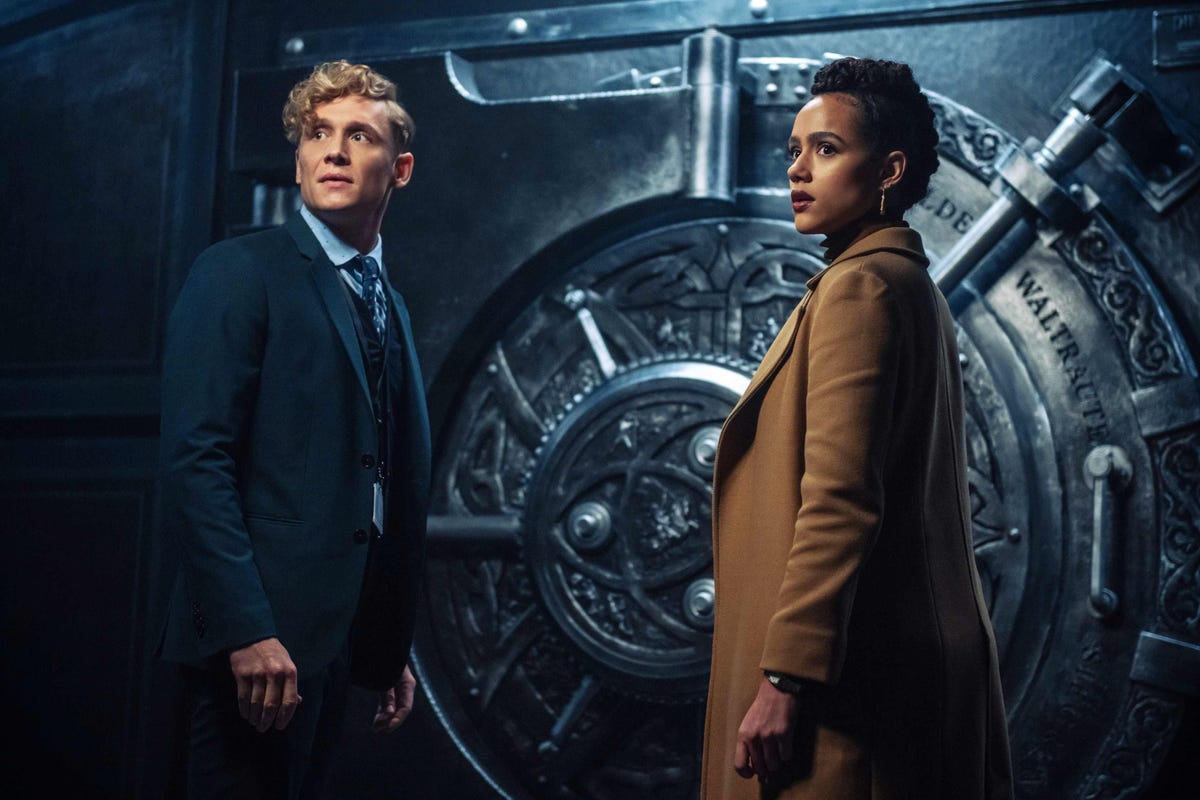 IMDb Rating: 6.4
Director: Matthias Schweighofer
Starring: Ruby O Fee, Nathalie Emmanuel, Matthias Schweighofer, Stuart Martin
Genre: Thriller
Lead actor and director Matthias Schweighöfer had a lot of fun with Army of Thieves, and it shows. As a prequel to Zack Snyder's Army of the Dead, this Netflix heist comedy splices a post apocalyptic world and zombie outbreak in Nevada with a crack team of thieves attempting to break supposedly impossible to crack safes.
Much like Army of the Dead, it's a very niche, complicated film that's going to be divisive for a lot of viewers. But it's nothing if not a good time, and at the very least will serve those Sunday nights well if you're looking for a Netflix movie that doesn't demand too much attention.
---
Fatherhood (2021)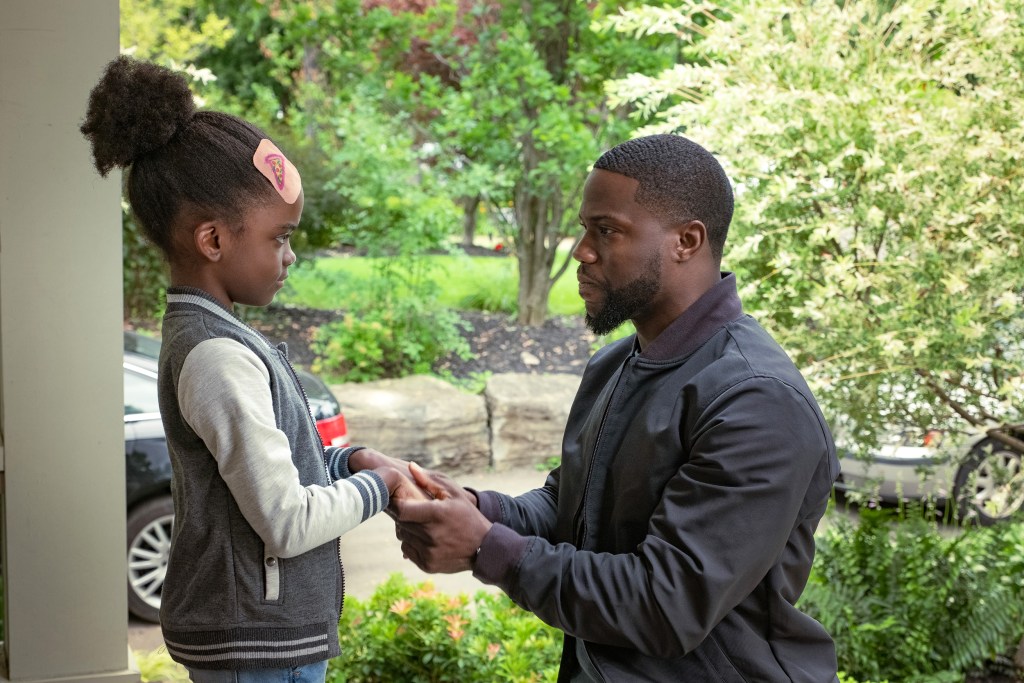 IMDb Rating: 6.6
Director: Paul Weitz
Starring: Kevin Hart, Anthony Carrigan, Melody Hurd, DeWanda Wise, Lil Rel Howery
Genre: Drama
We've seen plenty of comedians completely own more serious and layered roles before. Will Ferrell in Stranger Than Fiction rings a bell; as does Adam Sandler in Punch Drunk Love (as well as Uncut Gems, Funny People, etc.), and Jim Carrey in The Truman Show.
Now it's Kevin Hart's turn, playing a recently widowed father setting out the raise his daughter on his own. The film was based on a true story, with the screenplay written by director Paul Weitz and Dana Stevens.
Many critics are rating Hart's performance very highly, with considerable praise for his emotional delivery and dynamic with the child. It was of the best things released in June 2021 and is still one of the best new movies you can watch on Netflix.
---
Action
Joker (2019)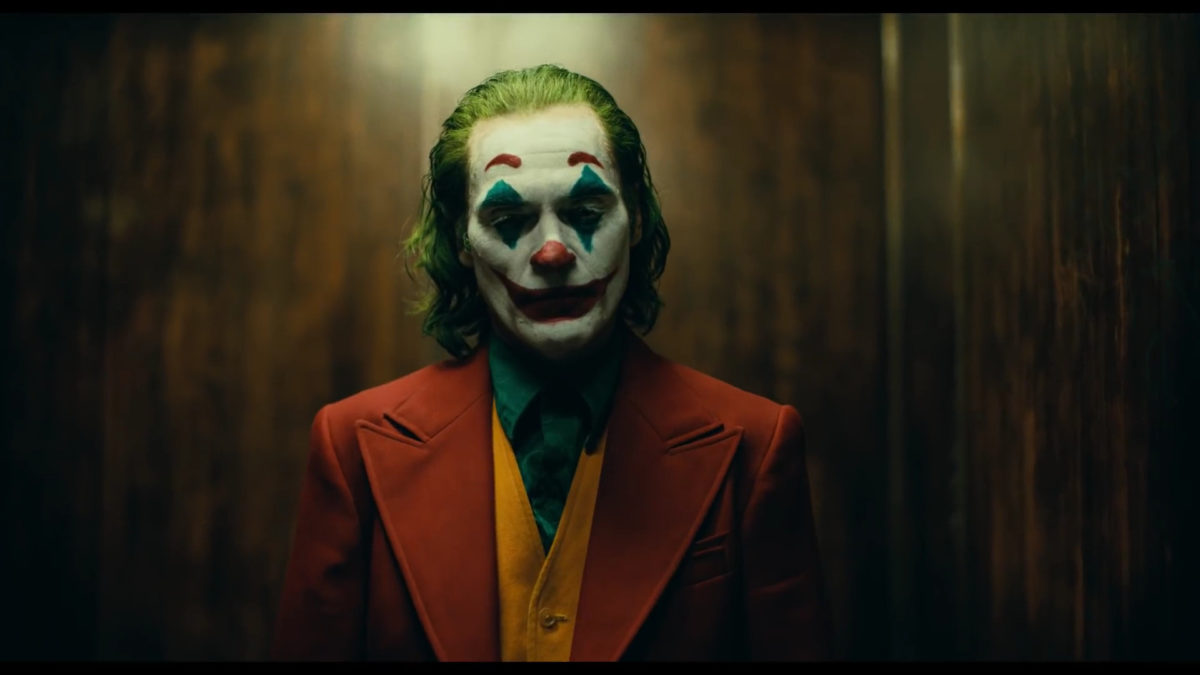 IMDb Rating: 8.4
Director: Todd Phillips
Starring: Joaquin Phoenix, Robert De Niro, Zazie Beetz, Frances Conroy
Genre: Drama / crime
As easily the most heavily acclaimed and complex DC movie ever made that isn't called The Dark Knight this decidedly brooding look at the origin story of the titular Batman villain
The incredibly dark film is centred around a virtuoso performance by Joaquin Phoenix, who embodies the Joker in his own unique, incredibly memorable way. Especially when he heads out to seek revenge for mockery against Murray Franklin (Robert De Niro). There's little doubt that, right now, Joker is one of the best movies on Netflix Australia.
---
Bombshell (2019)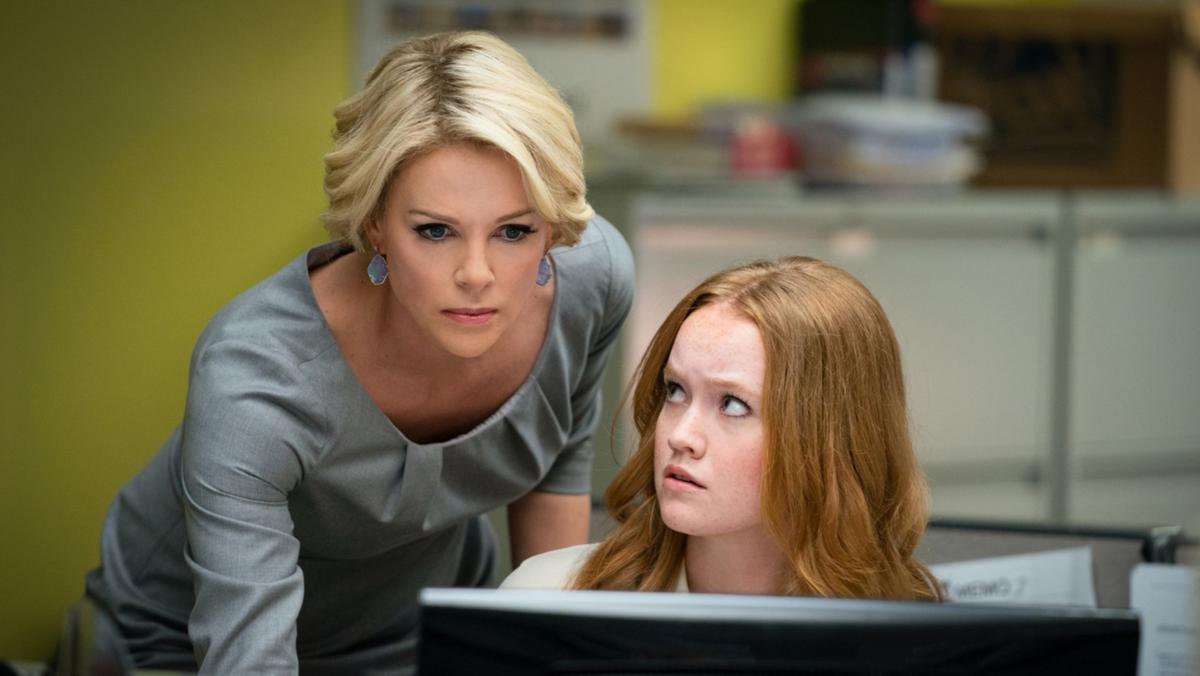 IMDb Rating: 6.8
Director: Jay Roach
Starring: Charlize Theron, Nicole Kidman, Margot Robbie, John Lithgow, Gretchen Carlson
Genre: Drama
Charlize Theron, Nicole Kidman and Margot Robbie fill Bombshell with some real star power, illustrating the true story of three women at Fox News who set out to expose CEO Roger Ailes (John Lithgow) after frequent sexual harassment.
As one of the major events that led to the liberation movement, it's a well-executed and sensitive examination of toxic workplace culture and sexism in the media industry.
---
John Wick 2 (2017)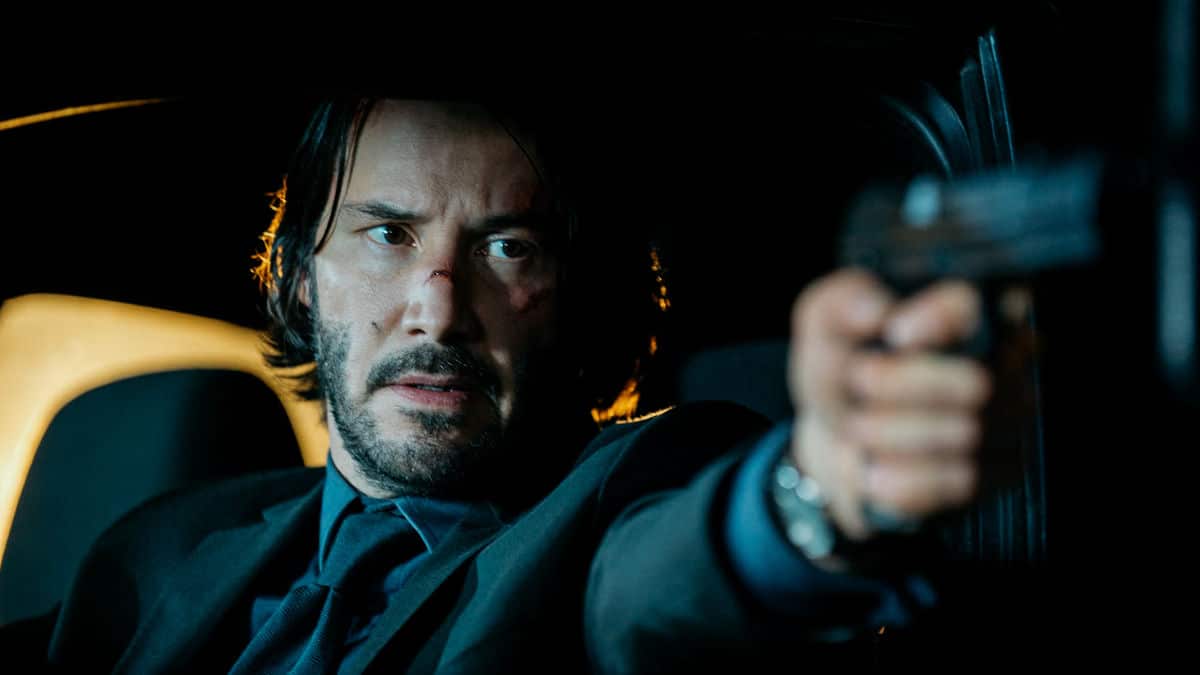 IMDb Rating: 7.4
Director: Chad Stahelski
Starring: Keanu Reeves, Ruby Rose, Ian McShane, Laurence Fishburne, John Leguizamo
Genre: Action / thriller
Although the original John Wick seems to have left Netflix Australia, the sequels are still up on the service. The franchise which started a sillage of similar films like Nobody and The Equalizer is still one of the most thrilling one-man-army series of the past decade. Something about watching Keanu Reeves absolutely slay against all odds is super satisfying.
---
Spider-Man: Far From Home (2017)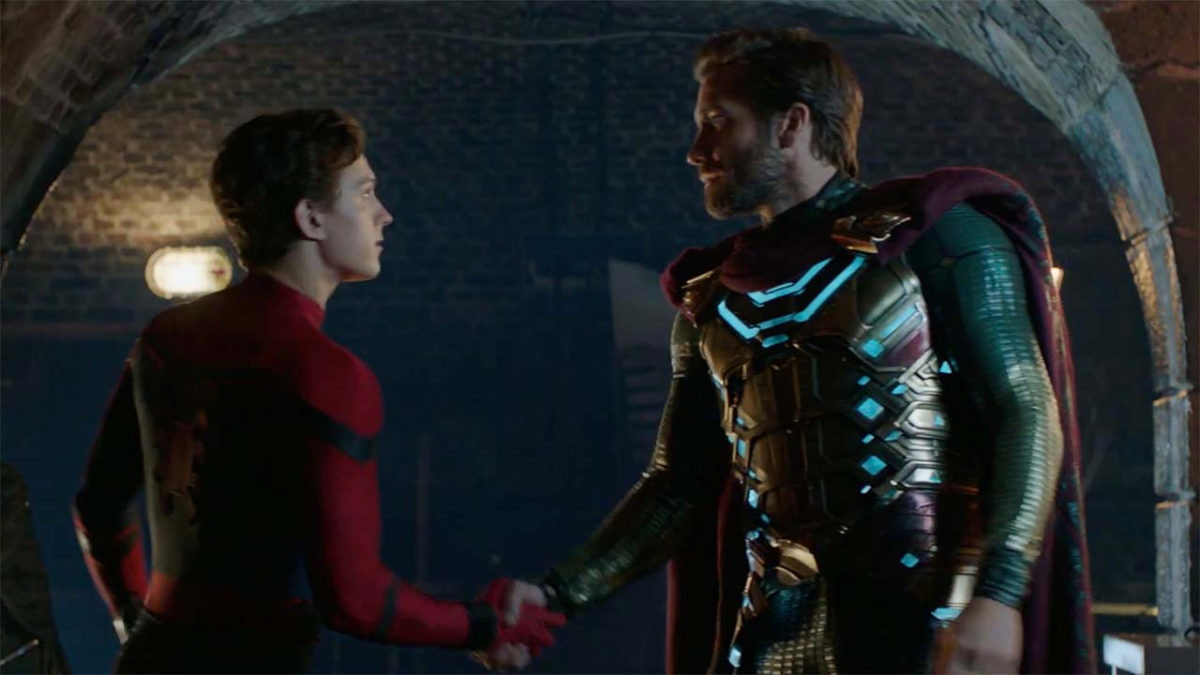 IMDb Rating: 7.4
Director: Jon Watts
Starring: Tom Holland, Zendaya, Jake Gyllenhaal, Samuel L Jackson, Marisa Tomei
Genre: Action / sci fi
If you're a Marvel Comics fan then you've no doubt already seen Spider-Man From From Home a few times, in your attempts to watch the franchise in order, backwards, and by timeline.
No harm in throwing it in again, especially when Tom Holland is so insanely likeable as the titular superhero, perfectly cast while he sets the tone for follow-up, and box office behemoth, Spider-Man: No Way Home. It's just a shame that Spider Man Homecoming is no longer on Netflix Australia.
---
Horror & Sci-Fi
The Conjuring (2013)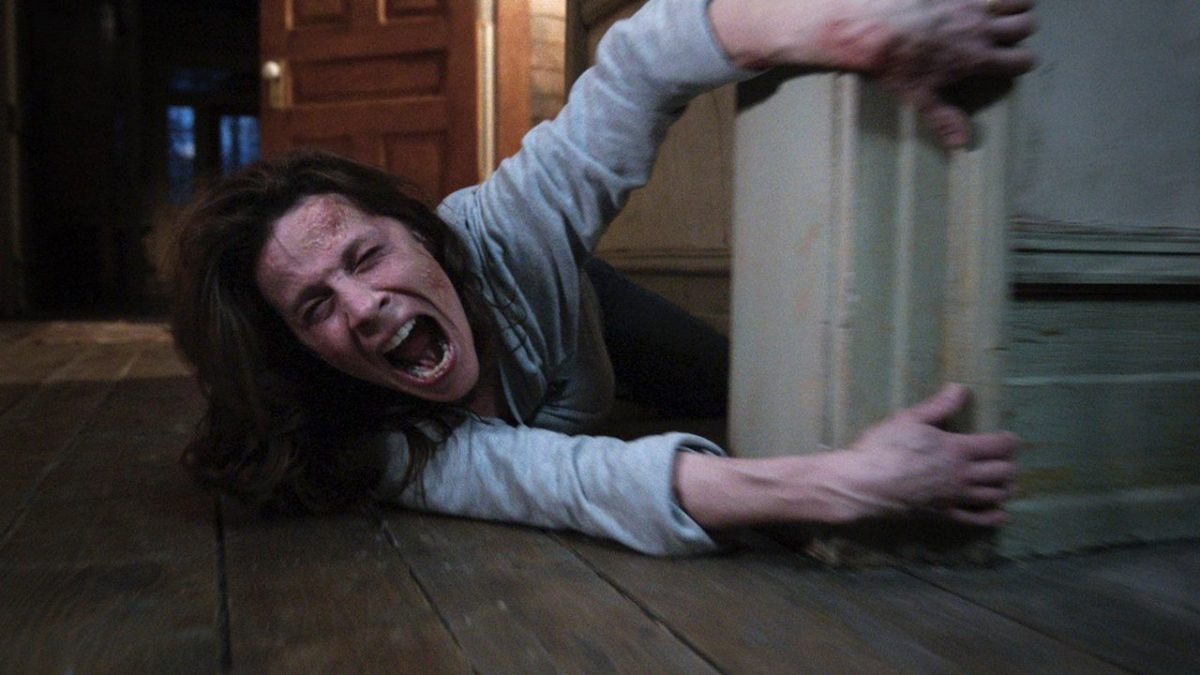 IMDb Rating: 7.5
Director: James Wan
Starring: Vera Farmiga, Patrick Wilson, Sterling Jerins, Joey King, Shannon Kook
Genre: Horror
Although its sequel wasn't as impactful, The Conjuring is still one of the best modern ghost story films around. James Wan has moved on from his Saw days to craft a compelling supernatural franchise, following the demonic exploits of the Warrens as they try and help a family being plagued by a house's many demons.
Vera Farmiga in particular, as the steadfast Lorraine Warren, helps take this film far beyond your typical supernatural horror movie. The grounded, insanely likeable character steps away from the exhausting cliches that fans of horror movies are used to, and the acting is a major reason why the movie works so well and has since spawned a billion-dollar film franchise and one of the most successful cinematic universes in the history of cinema.
It features some ridiculous moments, but for the most part, this is still the best entry in the ongoing Conjuring universe of films. After you've watched that, The Conjuring 2 and The Conjuring: The Devil Made Me Do It are also on Netflix Australia so you can double up.
---
I Am Mother (2019)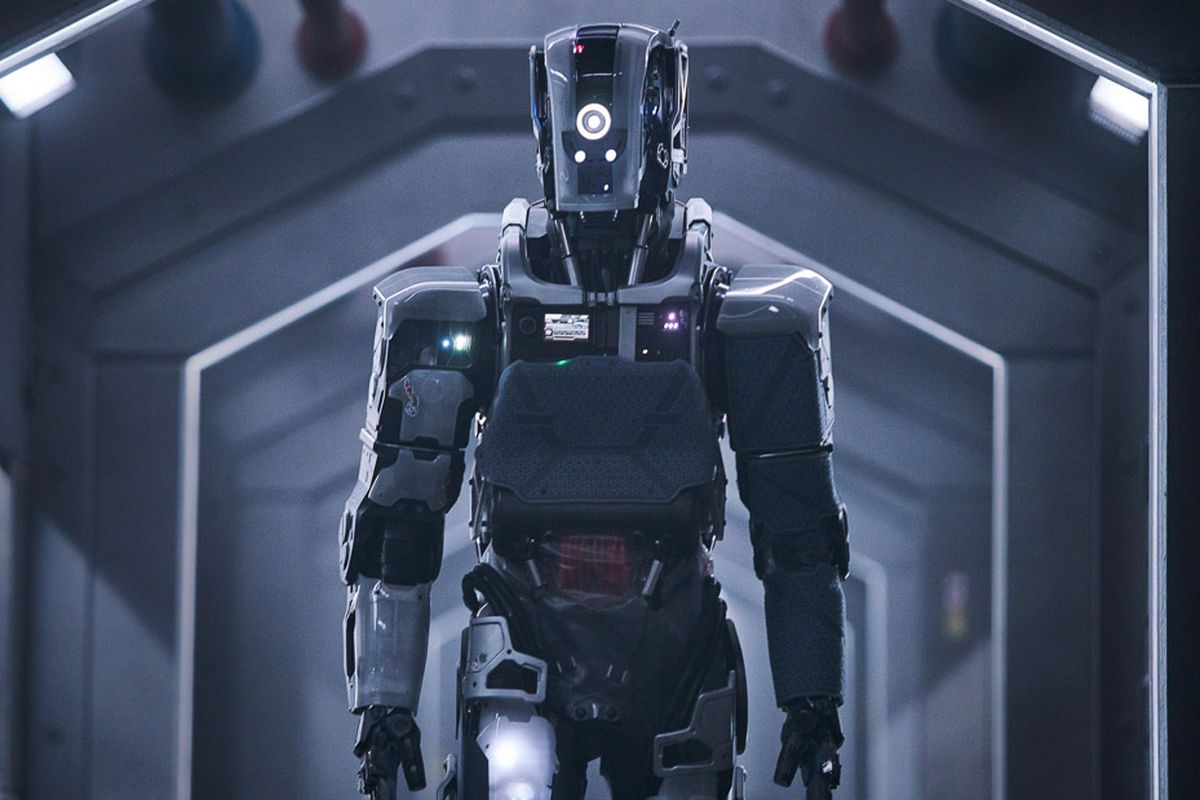 IMDb Rating: 6.7
Director: Grant Sputore
Starring: Luke Hawker, Maddie Lenton, Tahlia Sturzaker, Summer Lenton
Genre: Sci fi / thriller
I Am Mother may have flown under the radar for a few years, but this Australian sci-fi thriller is absolutely worth a look if character studies after the apocalypse appeal to you. Director Grant Sputore and screenwriter Michael Lloyd Green tell the story of a teenage girl being raised by a robot in a bunker. Life has been flipped, so there's fertile ground to explore the changed dynamic between not just Daughter (Clara Rugaard) and Mother (Rose Byrne), but also what happens when no one can recognise the entire world anymore.
It's not quite as dark as Bad Boy Bubby, or as tense as 10 Cloverfield Lane, but I Am Mother successfully stands on its own as a quiet sci-fi film done incredibly well.
---
1922 (2017)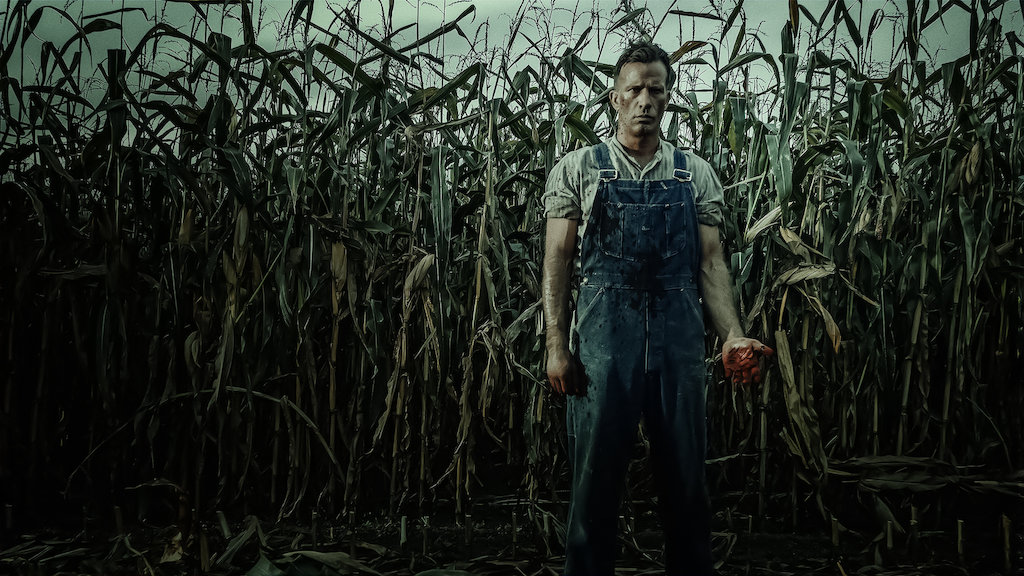 IMDb Rating: 6.2
Director: Zak Hilditch
Starring: Thomas Jane, Molly Parker, Dylan Schmid, Kaitlyn Bernard
Genre: Horror
A Stephen King adaptation that isn't from the 90s is a dicey prospect these days. We've been stung too many times, but thankfully writer director Zak Hilditch does an excellent job with 1922. The 2017 film, which stars Thomas Jane and Molly Parker, is one of the best horror movies on Netflix Australia right now. There's no murderous teenage son to contend with, but the Nebraska setting does beg parallels to King's classic Children of the Corn.
---
The Owners (2020)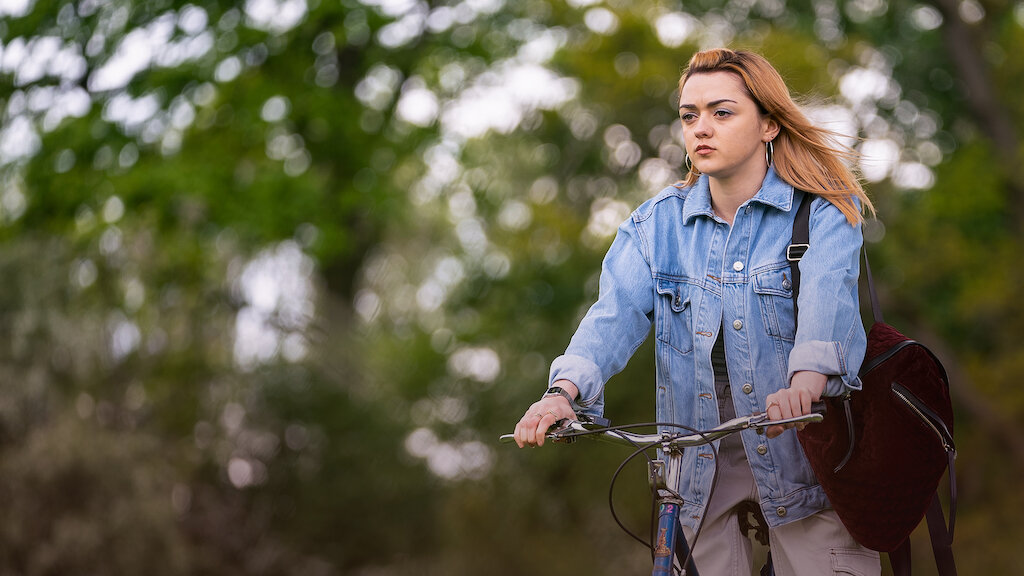 IMDb Rating: 4.9
Director: Julius Berg
Starring: Maisie Williams, Rita Tushingham, Sylvester McCoy, Jake Curran
Genre: Horror / thriller
A horror flick that doesn't mess around. The Owners was a sleeper hit for 2020, bringing to life the acclaimed graphic novel of the same name where three mates break into the cash-loaded countryside estate of Dr. Richard Huggins and his wife Ellen. So far so teen heist film; except when the Huggins family turn out to be sadistic monsters. If you enjoyed Don't Breathe, you'll love this.
---
Drama
High Flying Bird (2019)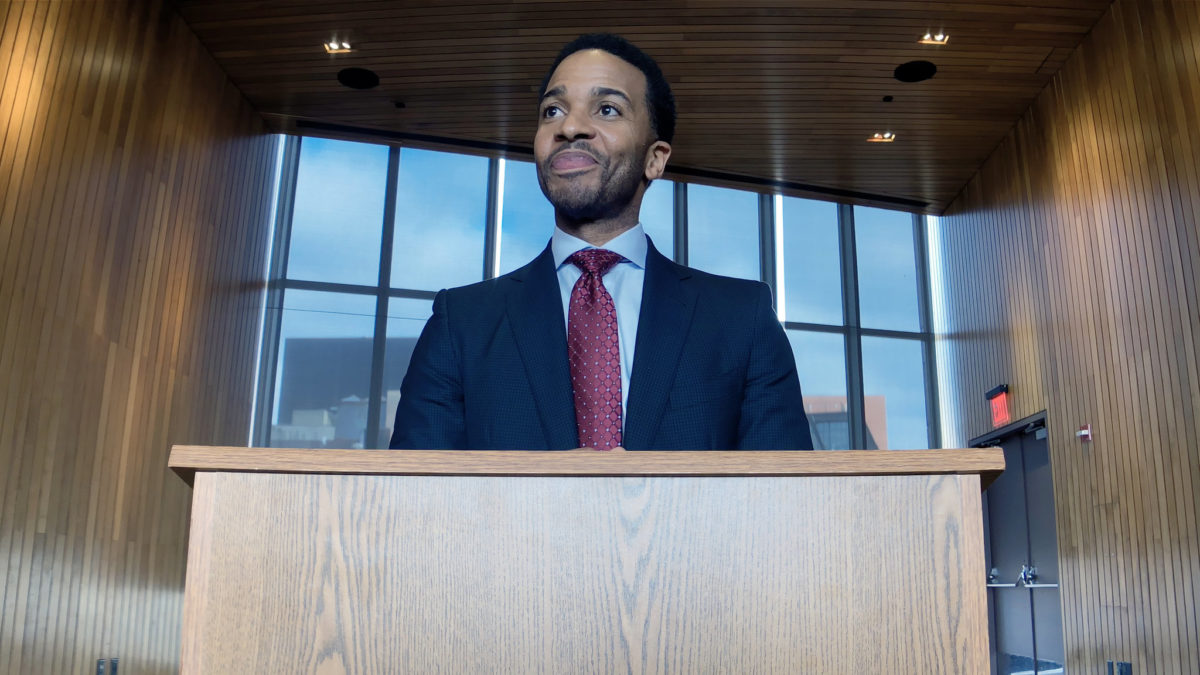 IMDb Rating: 6.2
Director: Steven Soderbergh
Starring: Melvin Gregg, Bill Duke, Zachary Quinto, Kyle MacLachlan, Andre Holland
Genre: Sports drama
Steven Soderbergh is nothing if not one of the most reliable directors in the industry, so when he tries his hand a the classic American sports drama, you'd be wise to pay attention. High Flying Bird was released in 2019 to expected critical acclaim, but in case you missed it when the film was doing the rounds, Netflix Australia has you covered.
Shot entirely on an iPhone 8, High Flying Bird follows a sports agent who pitches a controversial business opportunity to a rookie basketball player during the company's lockout. The ambitious plan must be pulled off in 72 hours, adding a nice bit of tension to the typical inspiration porn that sports dramas deal in, pulled tight by an excellent cast that includes Andre Holland, Zazie Beetz, Melvin Gregg, Zachary Quinto, and Sonja Sohn.
---
Mank (2020)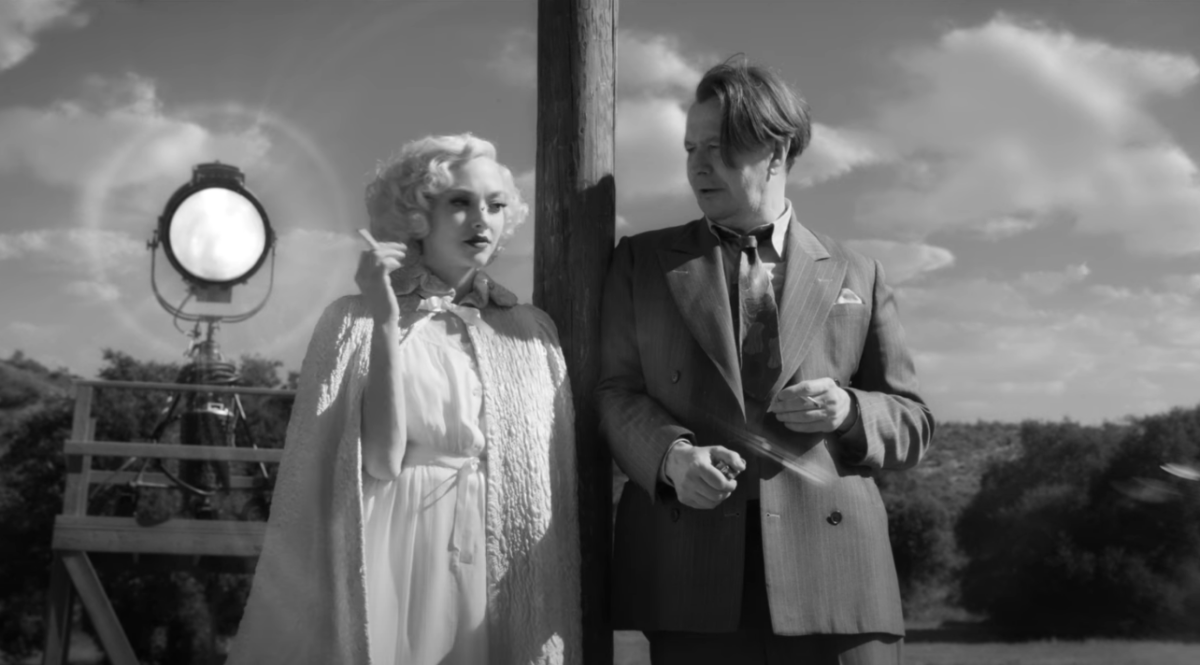 IMDb Rating: 6.8
Director: David Fincher
Starring: Amanda Seyfried, Gary Oldman, Lily Collins, Tom Burke, Tom Pelphrey, Arliss Howard
Genre: Drama
A fiercely unique black-and-white film dedicated to the glamour of old-world Hollywood, Mank is one of the best offerings from legendary director David Fincher in years. Based on a screenplay written by the director's later father, Jack Fincher, the visionary film follows screenwriter Herman J. Mankiewicz as he develops the script for the iconic 1941 film Citizen Kane.
Gary Oldman leads the cast alongside Amanda Seyfried, Lily Collins, Tom Pelphrey, Arliss Howard, Sam Troughton, and many others. For anyone who really loves cinema and the industry, Mank is essential viewing.
---
The Big Short (2015)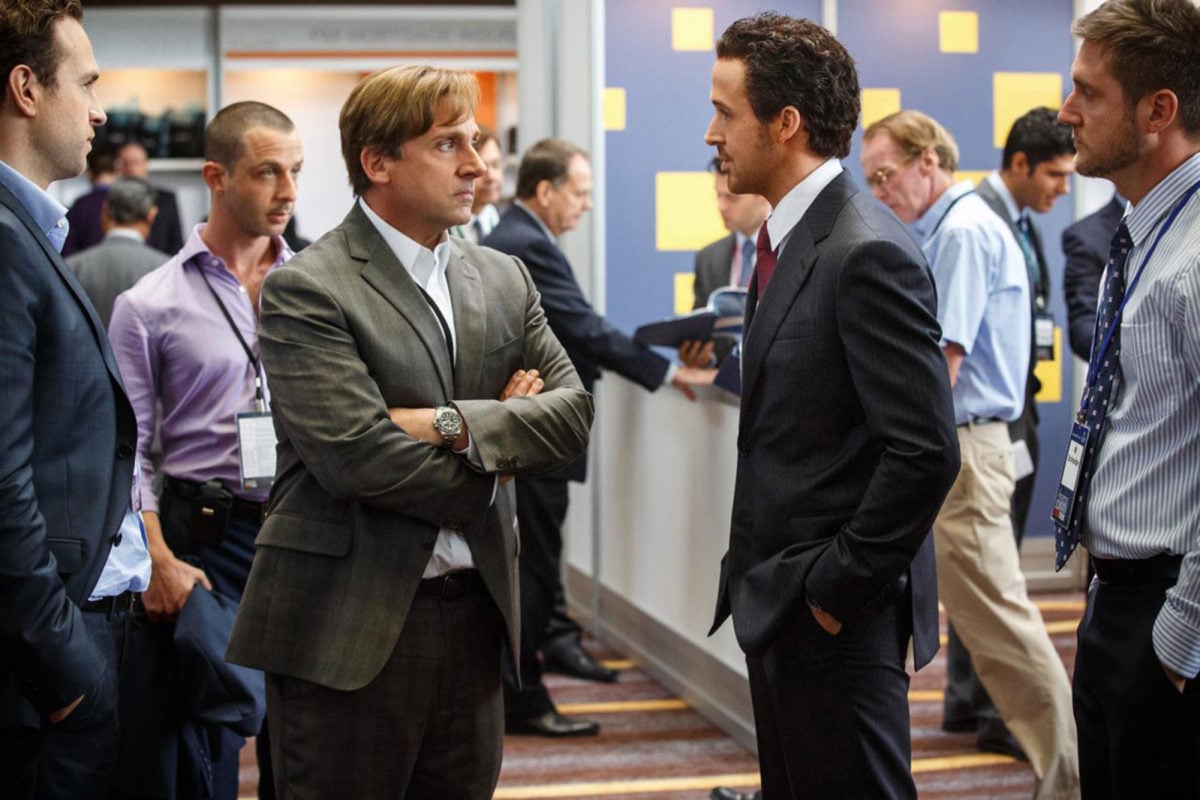 IMDb Rating: 7.8
Director: Adam McKay
Starring: Steve Carrell, Ryan Gosling, Christian Bale, Brad Pitt, Jeremy Strong
Genre: Biographical comedy drama
Based on the classic novel of the same name by Michael Lewis, The Big Short is a brutal look at the spillover from the US housing bubble to the financial crisis of 2007-2008. Adam McKay was spoilt by his cast here, wrangling an all-star list of heavy hitters led by Christian Bale, and beefed up by Steve Carell, Ryan Gosling, Brad Pitt, Melissa Leo, Hamish Linklater, and Marisa Tomei. Simply put, this biographical comedy-drama is one of the best things to watch on Netflix.
---
Lost Girls (2020)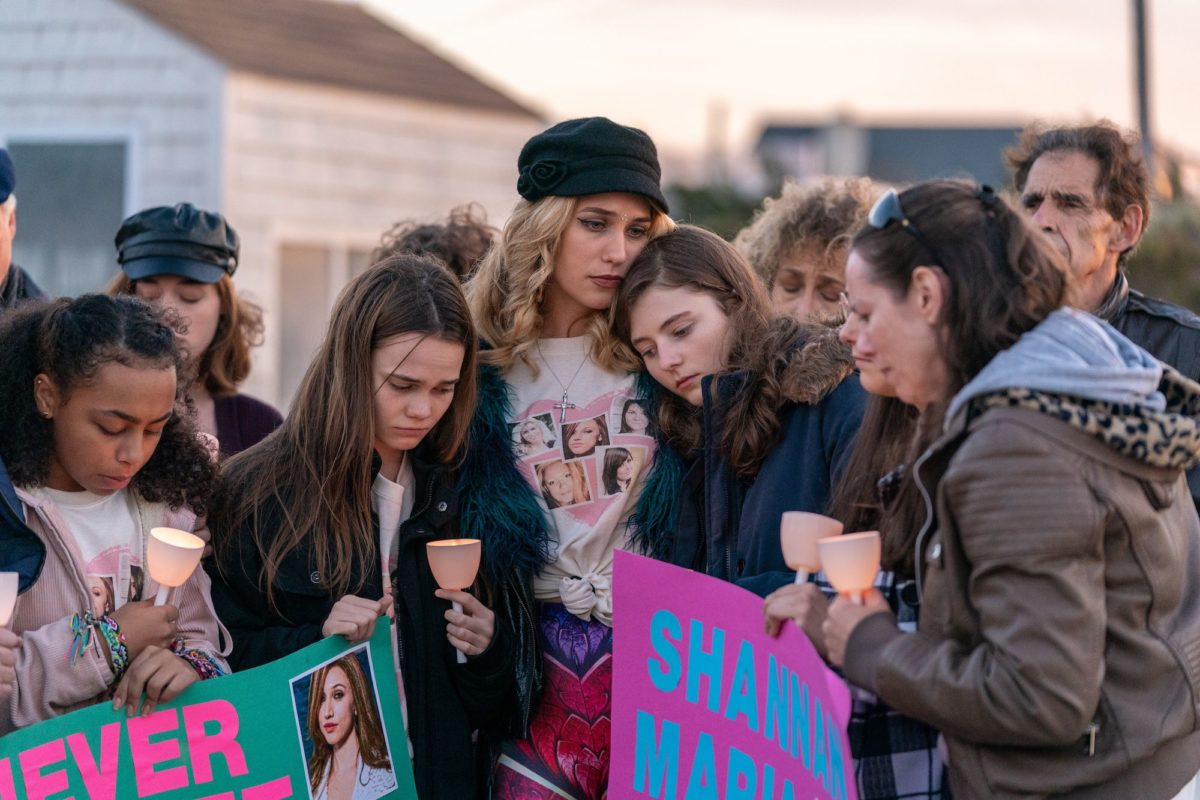 IMDb Rating: 6.1
Director: Liz Garbus
Starring: Amy Ryan, Thomasin McKenzie, Gabriel Byrne, Lola Kirke
Genre: Drama / mystery
An essential for those true crime lovers, Lost Girl is a harrowing account following the disappearance of 24-year-old New York City sex worker Shannan Gilbert and her mother Mari Gilbert's tireless search for justice. Liz Garbus is exacting and incredibly sensitive as she brings to life a screenplay written by Michael Werwie that is based on Robert Kolker's book of the same name.
Amy Ryan is especially brilliant as Mari, embodying the distressed mother's determination, which uncovers a series of unsolved Long Island sex worker murders following complete apathy from the local police department.
---
Outside In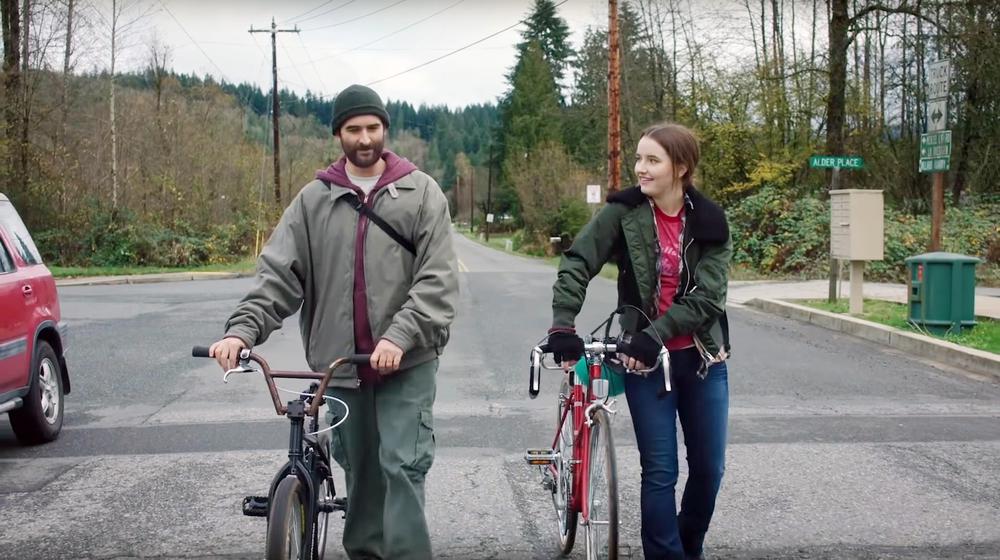 IMDb Rating: 6.7
Director: Lynn Shelton
Starring: Jay Duplass, Edie Falco, Kaitlyn Dever, Alycia Delmore
Genre: Drama
Directed by Lynn Shelton, with excellent performances from Edie Falco, Jay Duplass, and Alycia Delmore, Outside In is an underrated gem from 2017 tracking an ex-con and his attempt to re-adjust to life in a small town. With a 95% Rotten Tomatoes score, the film is a perfect fit if you're just after a straightforward, compelling drama with powerful acting and a great script.
---
The Delivery Boy (2018)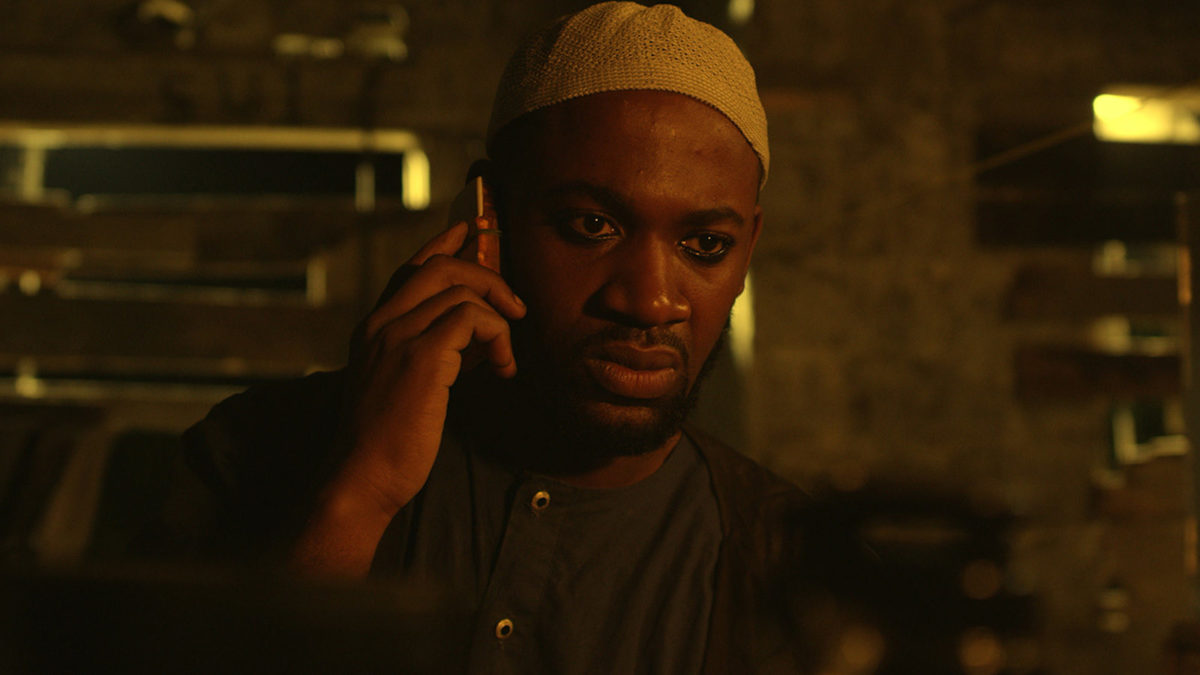 IMDb Rating: 6.2
Director: Adekunle Adejuyigbe
Starring: Jemima Osunde, Jude Chukwuka, Ibrahim Jammal, Charles Etubiebi Oke
Genre: Thriller / drama
A troubled teen and a young sex worker form an unlikely allegiance in The Delivery Boy, a Nigerian film packed with tension. Jemima Osunde is particularly impressive as the young woman, Nkem, as her and her unlikely friend have to struggle with choices they've made in the past and everything that'd led them to the present moment.
---
Worth (2020)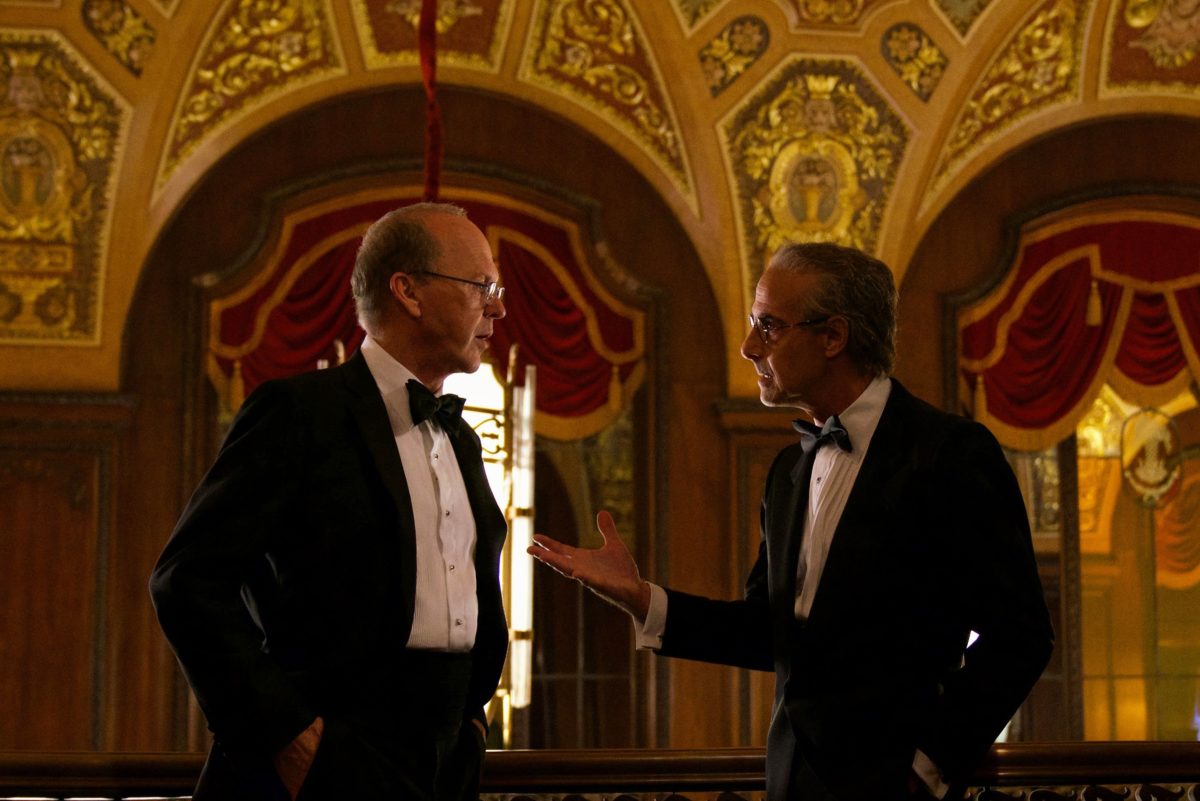 IMDb Rating: 6.8
Director: Sara Colangelo
Starring: Michael Keaton, Stanley Tucci, Shunori Ramanathan, Amy Ryan
Genre: Historical drama
In the aftermath of 9/11, Congress engages renowned attorney Kenneth Feinberg (Michael Keaton) to run point on the September 11th Victim Compensation Fund. How much is life worth? That's the main question that runs as the current throughout Worth, plaguing Feinberg and his team who are at odds with many of the victims, including Charles Wolf (Stanely Tucci), a community organiser mourning the death of his wife.
---
The Wolf of Wall Street (2013)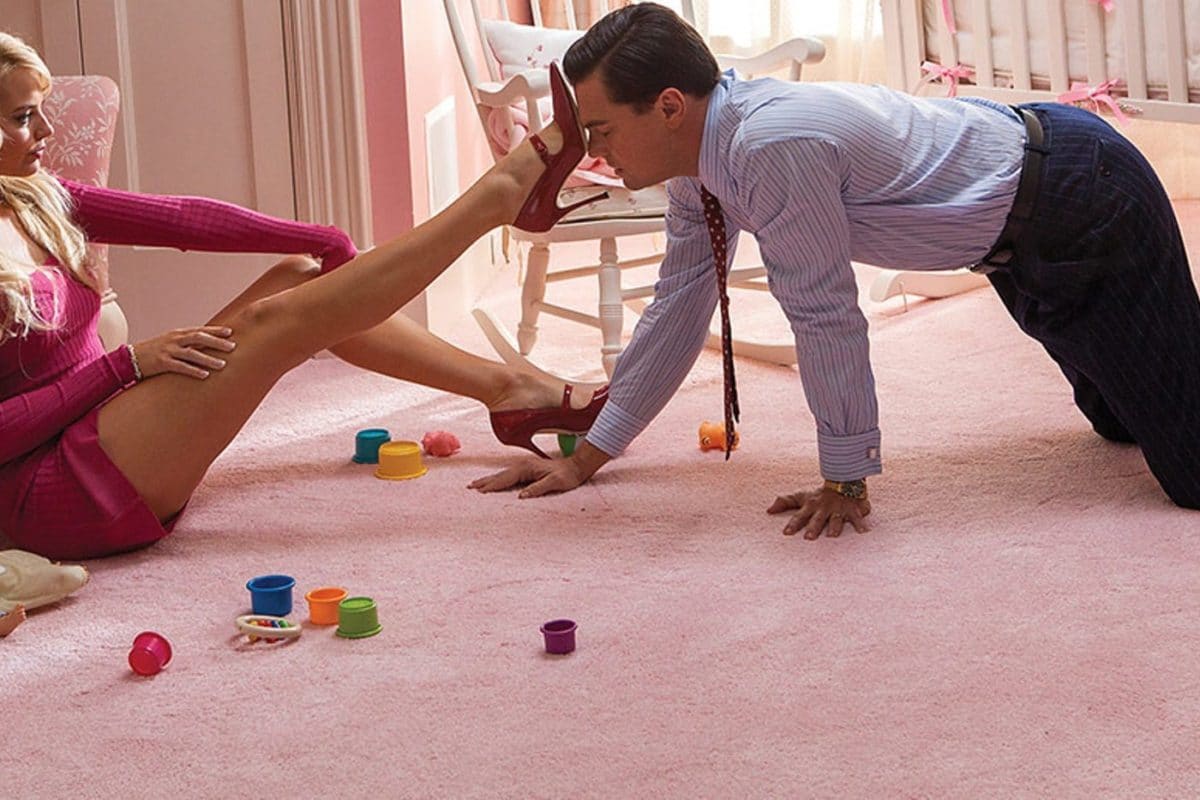 IMDb Rating: 8.2
Director: Martin Scorsese
Starring: Leonardo DiCaprio, Jordan Belfort, Jonah Hill, Margot Robbie, Matthew McConaughey
Genre: Drama / comedy
You already know the deal here. Martin Scorsese's second entry on his selection of the best movies on Netflix Australia is of course the unimpeachably brilliant The Wolf of Wall Street.
Leonard DiCaprio is an unstoppable force here, as full-on and in-your-face as the wild corruption and fraud that follows Jordan Belfort as snorts everything Wall Street throws at him.
If your binge could use a bit of untamed brilliance, The Wolf of Wall Street is exactly what you want to stream when you're looking for the best Netflix has to offer.
---
Dallas Buyers Club (2013)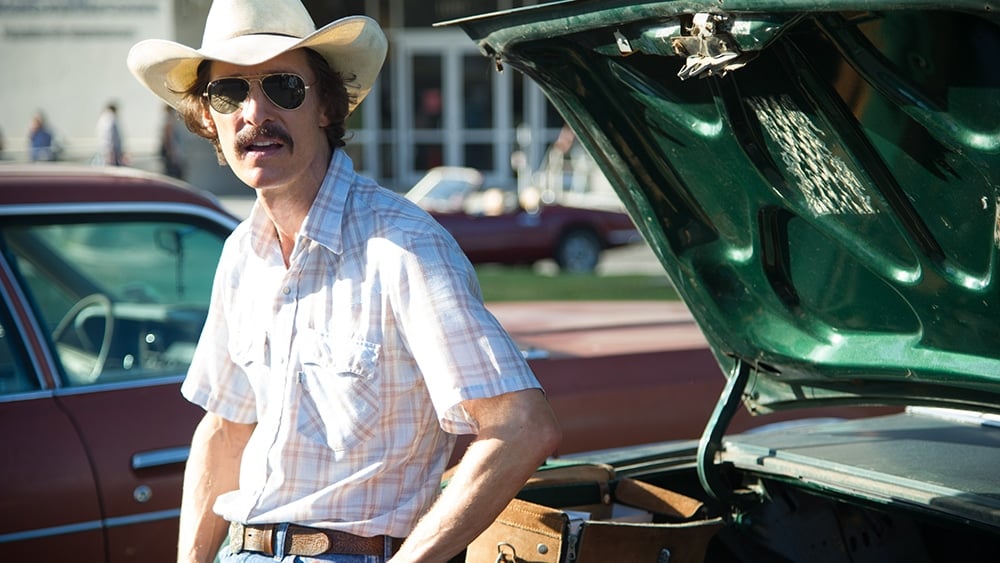 IMDb Rating: 7.9
Director: Jean-Marc Vallee
Starring: Matthew McConaughey, Jared Leto, Jennifer Garner, Dallas Roberts, Steve Zahn
Genre: Biographical drama
Praised for a singular performance by Matthew McConaughey, Dallas Buyers Club is a 2013 biopic tracking the final years of Ron Woodroof and his battle with AIDS.
In real life, Woodroof was a pioneer in the experimental AIDS treatment movement, and McConaughey captures his courage brilliantly in what has become a career-defining role for the legendary actor, from the trial against the FDA to his friendship with a fellow AIDS patient.
Not many actors can take words from a page and turn them into what McConaughey achieved here. An absolute masterclass in acting.
---
Django Unchained (2012)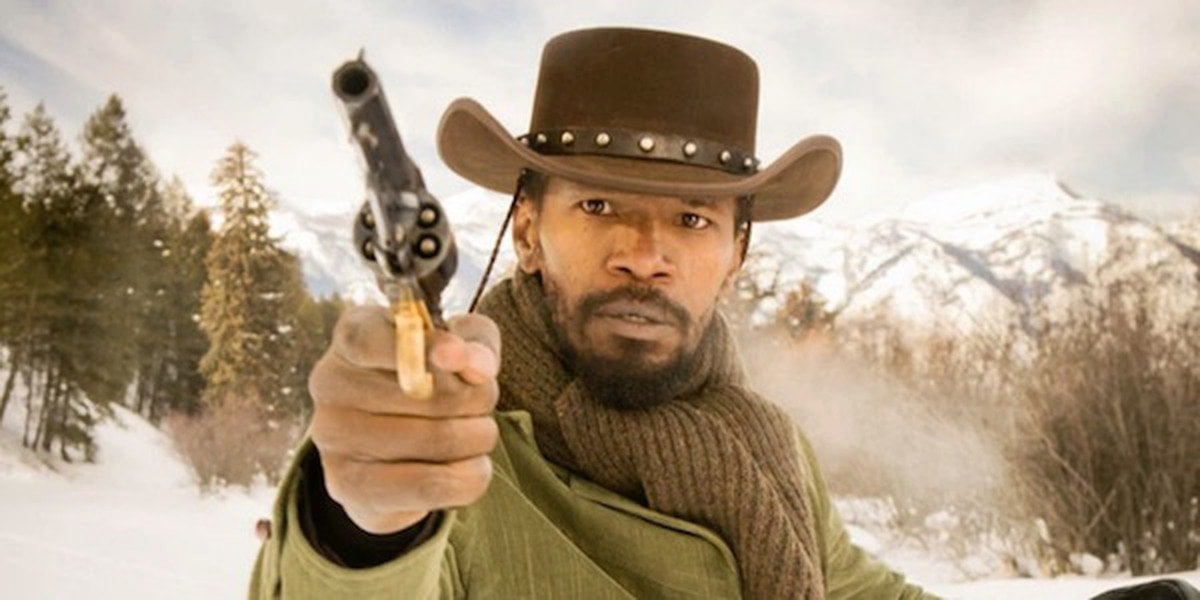 IMDb Rating: 8.4
Director: Quentin Tarantino
Starring: Jamie Foxx, Christoph Waltz, Leonardo DiCaprio, Samuel L Jackson, Kerry Washington
Genre: Western / drama
Quentin Tarantino takes a highly stylised approach to the classic spaghetti western film with Django Unchained.
Controversial, as Tarantino projects always are, and aggressively violent, as Tarantino projects always are, it's some of the best Netflix has right now.
Plus, for all the movie is, it just ended up being a reminder of just how ridiculously talented Jamie Foxx is as he plays the lead attempting to assist a German bounty hunter (played by Christoph Waltz) in a bid to capture the Brittle brothers.
---
Gladiator (2000)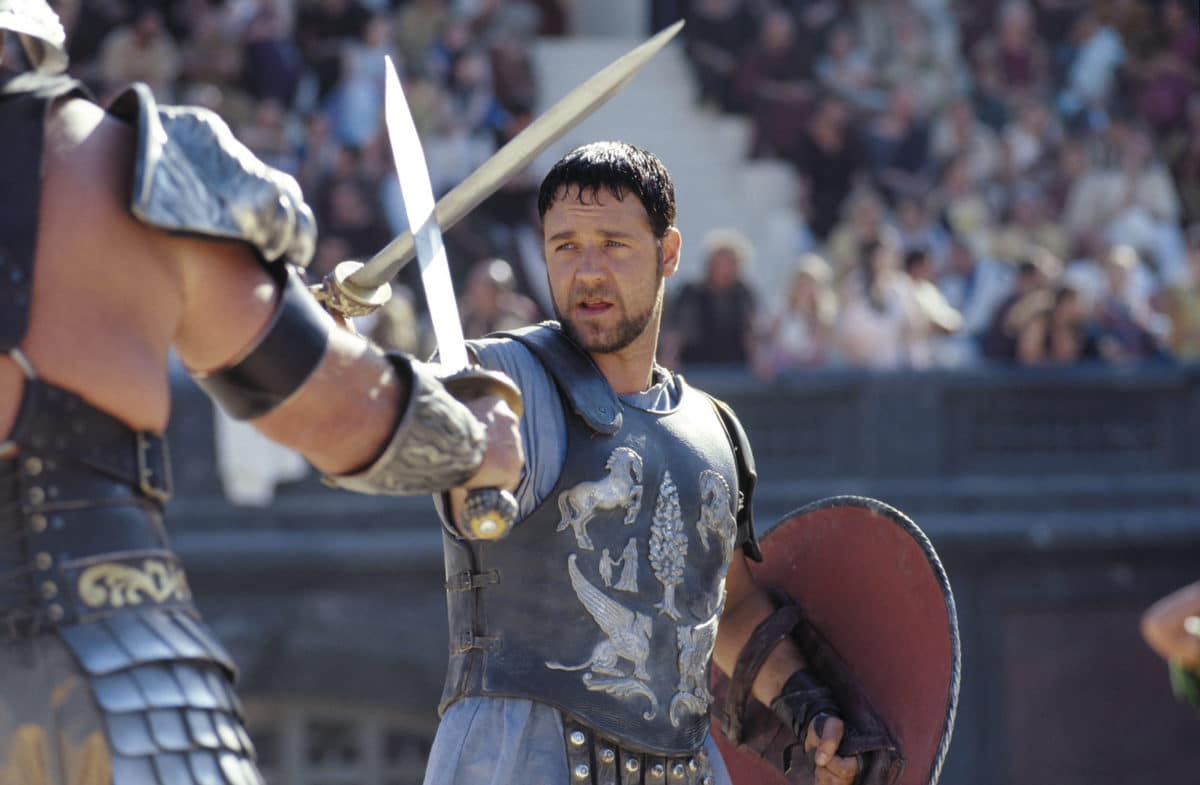 IMDb Rating: 8.5
Director: Ridley Scott
Starring: Russell Crowe, Joaquin Phoenix, Connie Nielsen, Djimon Hounsou
Genre: Historical drama
Gladiator remains one of the greatest epics to come at the turn of the century.
Russell Crowe and Joaquin Phoenix lead the cast in this Ridley Scott movie, following the life of Maximus who rises through the ranks to free himself from slavery and become a gladiator in bloody, revenge-driven arena combat.
It's also got some of Hans Zimmer's best work helping to build the swords-and-sandals atmosphere, so if you're looking for some Netflix movies with great soundtracks, start here.
---
Changeling (2008)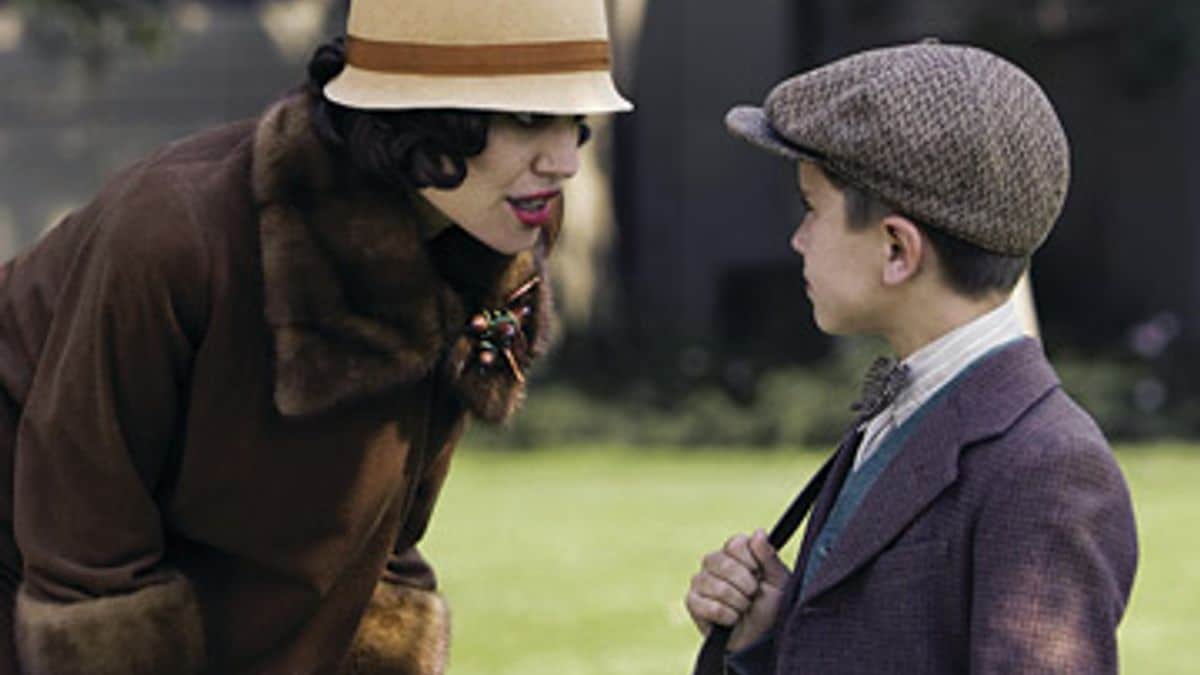 IMDb Rating: 7.8
Director: Clint Eastwood
Starring: Angelina Jolie, John Malkovich, Gattlin Griffith, Jeffrey Donovan
Genre: Drama / mystery
Clint Eastwood pops off another round in this rating of the best movies on Netflix Australia right now. This time its Changeling, led by Angelina Jolie as her Christine Collins is reunited with a missing son that isn't hers.
---
Ma Rainey's Black Bottom (2020)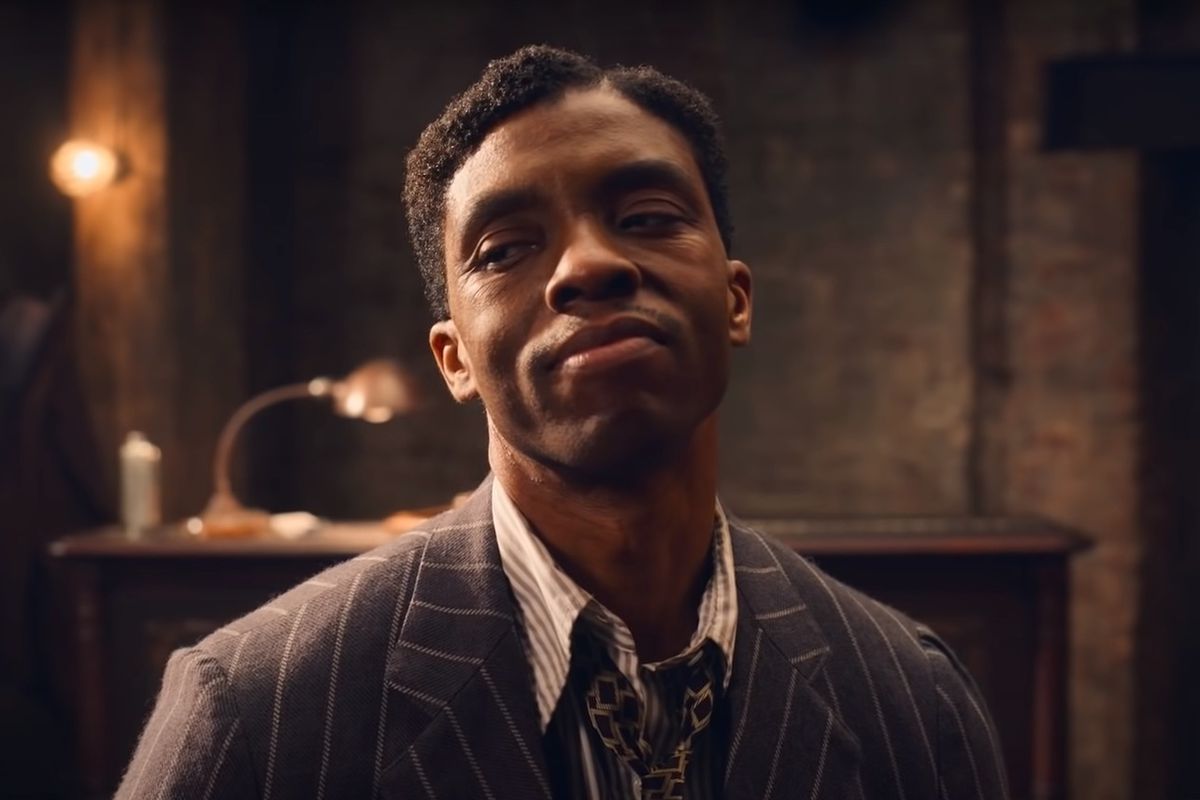 IMDb Rating: 6.9
Director: George C. Wolfe
Starring: Chadwick Boseman, Viola Davis, Colman Domingo, Taylour Paige
Genre: American drama
Ma Rainey's Black Bottom is one of the best movies Netflix has in its exclusive stock of high quality, high rating flicks.
Produced by Denzel Washington, the quiet, intimate film about an influential blues singer in 1920s Chicago is driven by scene-chewing soliloquies mostly by the late Chadwick Boseman whose mesmerising, emotional performance was one of the best things put to film in 2020.
It's only 94 minutes long too, so won't take up many hours in your day.
---
Moneyball (2011)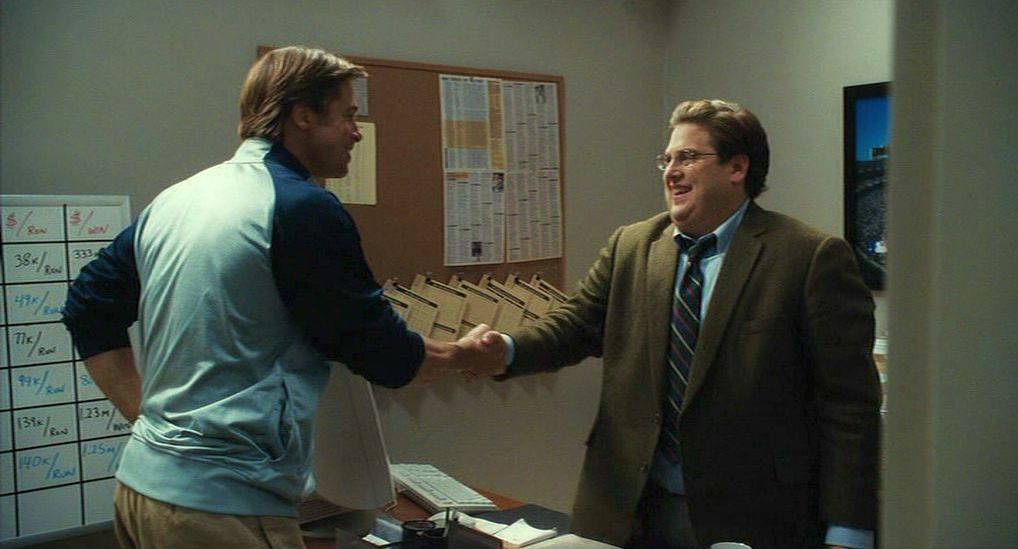 IMDb Rating: 7.6
Director: Bennett Miller
Starring: Brad Pitt, Jonah Hill, Billy Beane, Chris Pratt
Genre: Sports drama
Another sports film on this list of the best movies on Netflix Australia. Moneyball is Bennett Miller at his very best, and this is a director who gave us Capote in 2005 and Foxcatcher in 2014.
Jonah Hill and Brad Pitt has a surprisingly potent on-screen chemistry here as the film follows the story of a rag-tag baseball team put together under budgetary constraints.
---
Inglourious Basterds (2009)
IMDb Rating: 8.3
Director: Quentin Tarantino
Starring: Brad Pitt, Christoph Waltz, Eli Roth, Diane Kruger, Melanie Laurent
Genre: War / action
Quentin Tarantino had fun with this one. So much fun in fact that Inglourious Basterds just may be the best marriage of brutal action, drama, and dark comedy that the auteur has ever helmed.
The alt-history epic about an attempt to eliminate Nazi Germany takes so many entertaining, bloody turns to get to its flame-throwing conclusion that the 2 hours 33 minute run time seems to fly.
---
Uncut Gems (2019)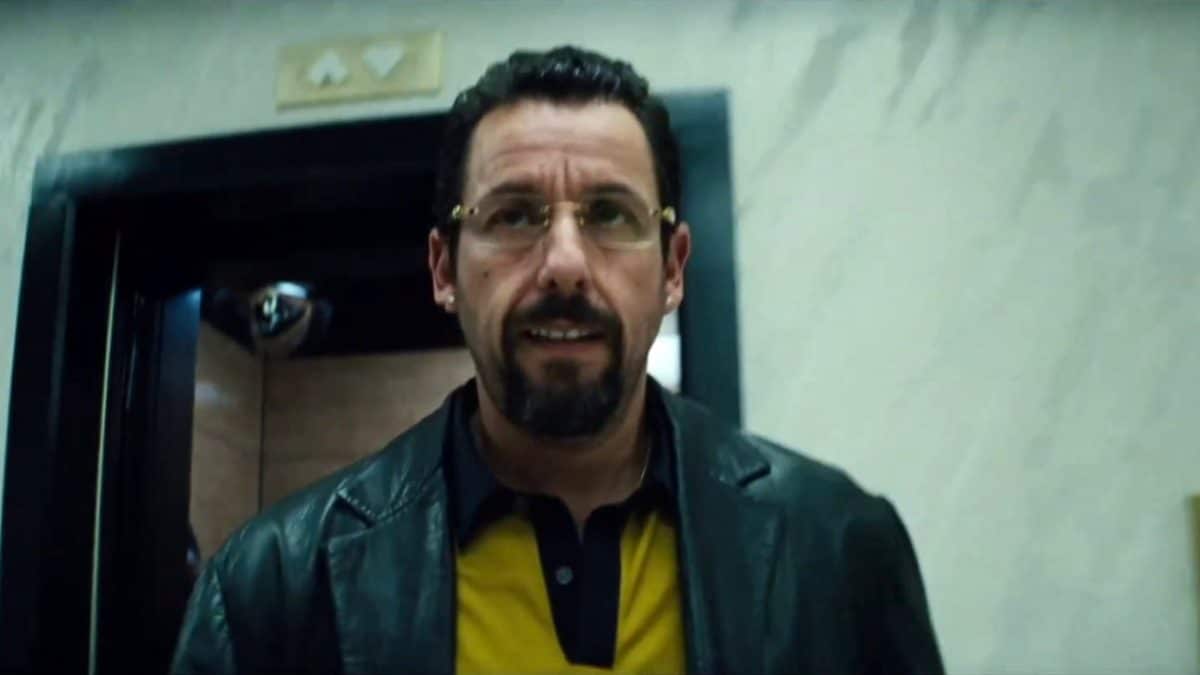 IMDb Rating: 7.4
Director: Josh Safdie & Benny Safdie
Starring: Adam Sandler, Julia Fox, LaKeith Stanfield, Idina Menzel
Genre: Crime
Adam Sandler turns in one of his best dramatic performances since Punch Drunk Love, playing an overpromising, underdelivering jeweller and gaming addict navigating the high-octane world of New York City's Diamond District.
Uncut Gems is also A24's most successful film to date, driven both by Sandler's virtuoso performance as well as the neurotic atmosphere built up so perfectly by directors Josh and Benny Safdie.
---
8 Mile (2002)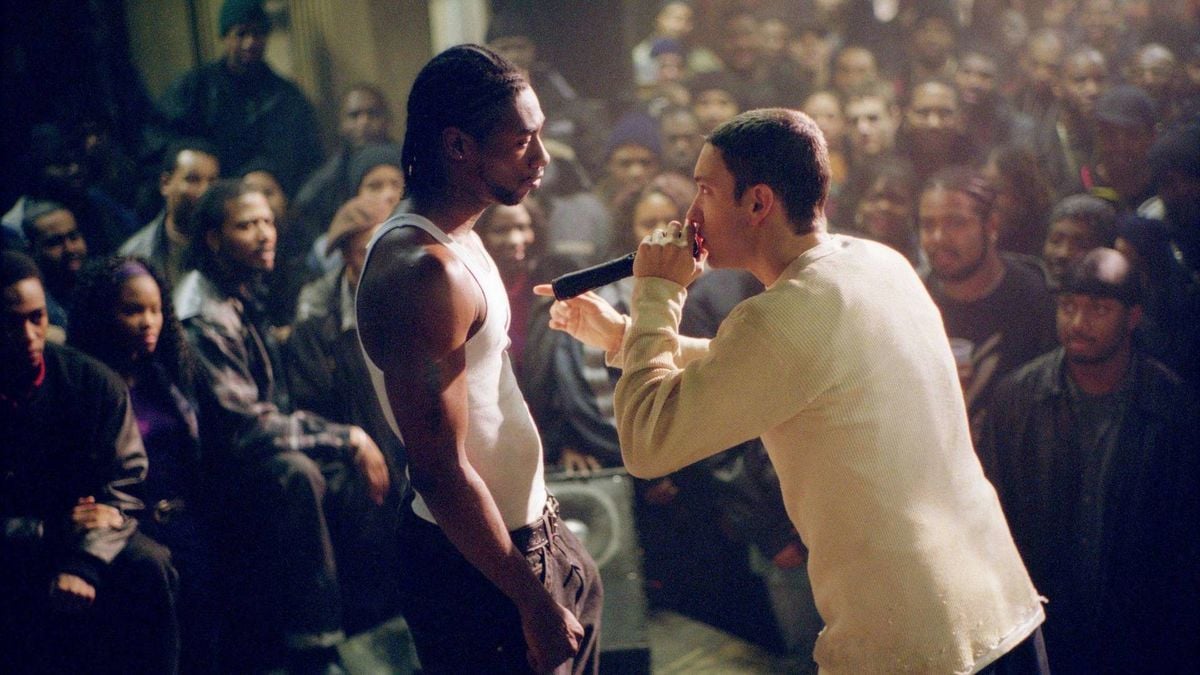 IMDb Rating: 7.1
Director: Curtis Hanson
Starring: Eminem, Mekhi Phifer, Brittany Murphy, Kim Basinger
Genre: Drama
Plenty of rappers have made a successful jump to film work over the years, from the late DMX, T.I., Ludacris, and LL Cool J, to Will Smith and Ice-T.
Eminem joined that modest list back in 2002 with his own biopic, tracing his evolution from a trailer-park nobody from a broken family to one of the most celebrated rappers of our time. And to his credit, Marshall Mathers absolutely owns the screen.
It could have easily fallen flat, but writer Scott Silver and director Curtis Hanson helped illustrate Marshall Mathers' journey with confidence.
---
Straight Outta Compton (2015)
IMDb Rating: 7.8
Director: F. Gary Gray
Starring: Dr. Dre, Eazy-E, O'Shea Jackson Jr., Corey Hawkins, Jason Mitchell
Genre: American biographical drama
The NWA biopic ended up completely smashing the box office in 2015. Ice Cube and Dr. Dre were heavily involved in bringing their story to life, with a strong cast that includes Cube's son, O'Shea Jackson Jr playing the role of his dad.
Tracking the dynamic between black youth in South Central L.A. and the local police force drives much of the project and makes an impactful statement in many ways similar productions haven't since John Singleton classics like Menace II Society and Boyz N The Hood.
Straight Outta Compton is easily one of the best movies on Netflix that you can stream right now, with a rating higher than most other music biopics.
---
Marriage Story (2019)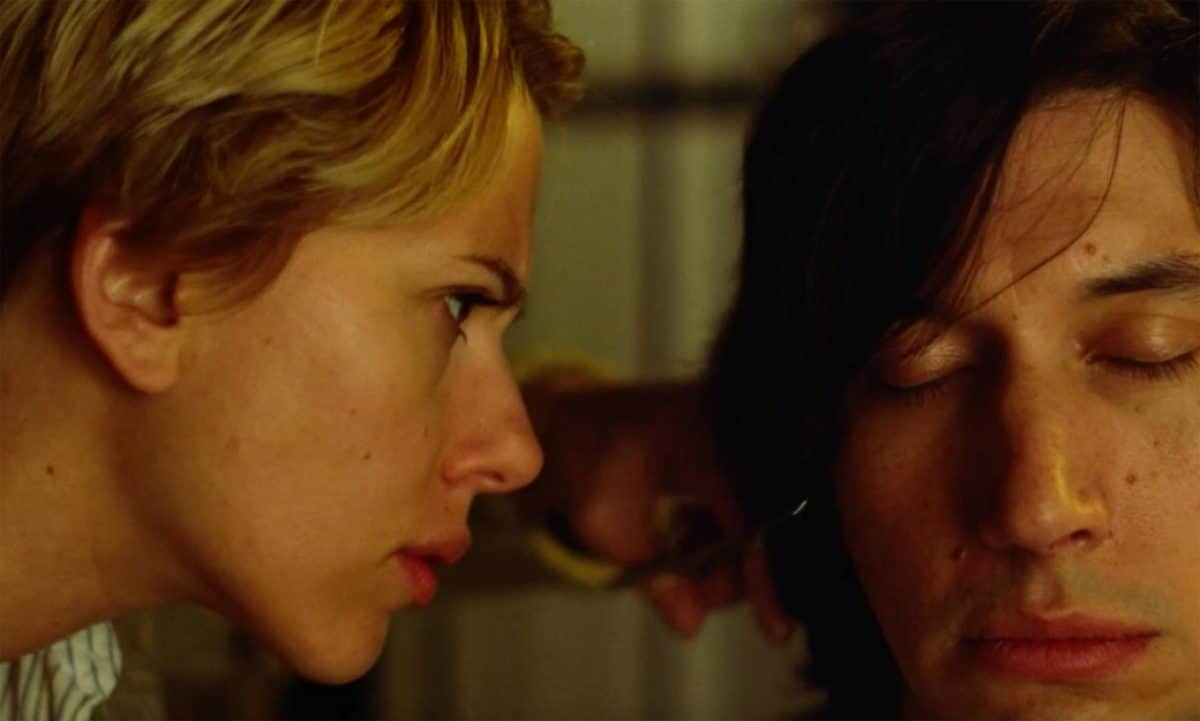 IMDb Rating: 7.9
Director: Noah Baumbach
Starring: Adam Driver, Scarlett Johansson, Laura Dern, Alan Alda
Genre: Romantic drama
Adam Driver and Scarlett Johansson are both intensely watchable in 2019 British-American drama Marriage Story.
Noah Baumbach, who wrote, produced, and directed the project, is patient and gentle as he follows a couple going through an intense divorce and really getting at the small details of each conflict that drives them apart. Driver plays a stage director watching his actor wife struggle in a play produced by his theatre company. Johannson, the wife, is a constant scene-stealer, putting on a career best performance so strong it feels like reconciliation between the two is an impossible task.
While much of the piece is full of the typical conflicts between a woman and man in a waning marriage, both stars bring such palpable energy to their roles that the clichés are easy to ignore.
---
The Devil All The Time (2020)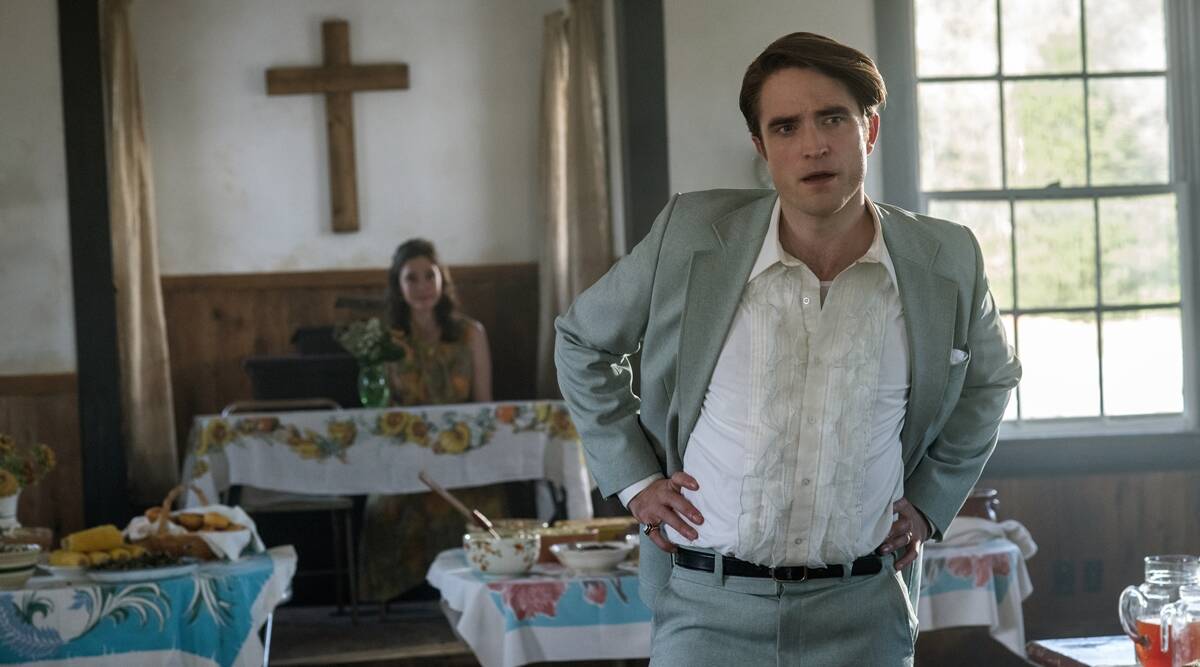 IMDb Rating: 7.1
Director: Antonio Campos
Starring: Tom Holland, Robert Pattinson, Bill Skarsgard, Harry Melling
Genre: Thriller / drama
Tom Holland and Robert Pattinson lead in this complex and traumatic film about multiple stories slowly merging and descending into chaos as a child grows up in the backwoods.
Director Antonio Campos, who penned the screenplay alongside his brother Paulo, somehow managed to fill the meandering film with some of the most interesting performances of any recent Netflix exclusive.
---
Crime
The Irishman (2019)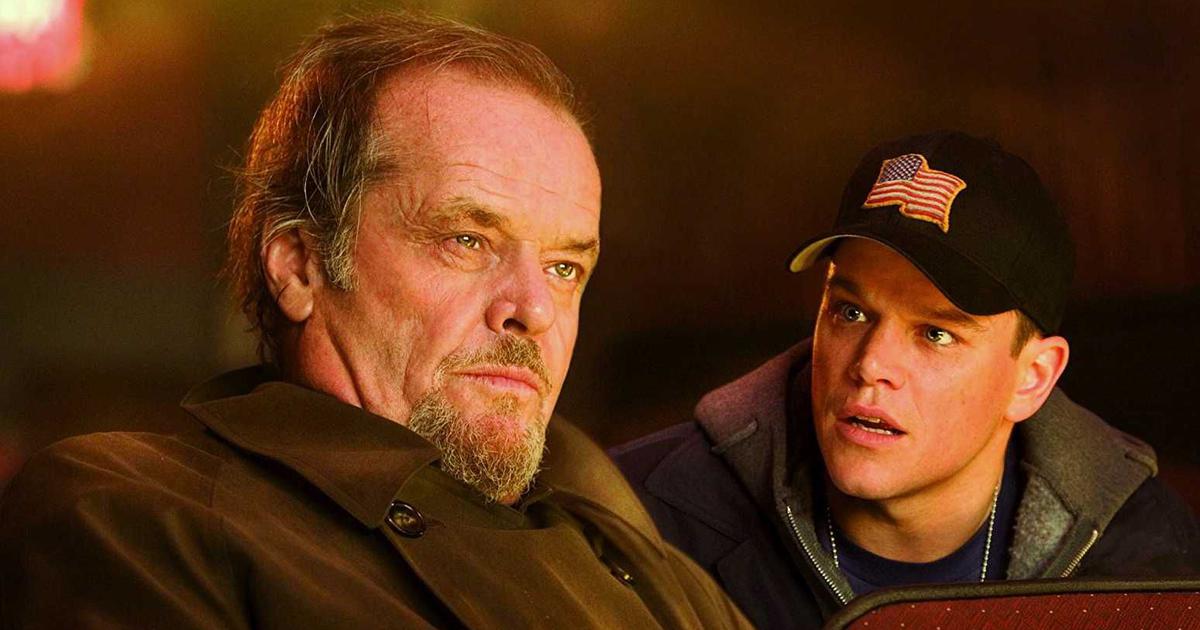 IMDb Rating: 7.8
Director: Martin Scorsese
Starring: Robert De Niro, Joe Pesci, Al Pacino, Harvey Keitel, Stephen Graham
Genre: Crime / drama
A 3-hour film is a strong commitment we'd typically only expect from Quentin Tarantino. Martin Scorsese makes the ambitious ask with this mob-centric epic, starring Robert De Niro, Al Pacino, Joe Pesci, and Harvey Keitel as the leads. Set in the 1950s, it's a typical 'started from the bottom' mob saga as truck driver Frank Sheeran gets involved with Russell Bufalino and the Pennsylvania crime family before climbing the ranks to become a prized hitman.
---
Two Hands (1999)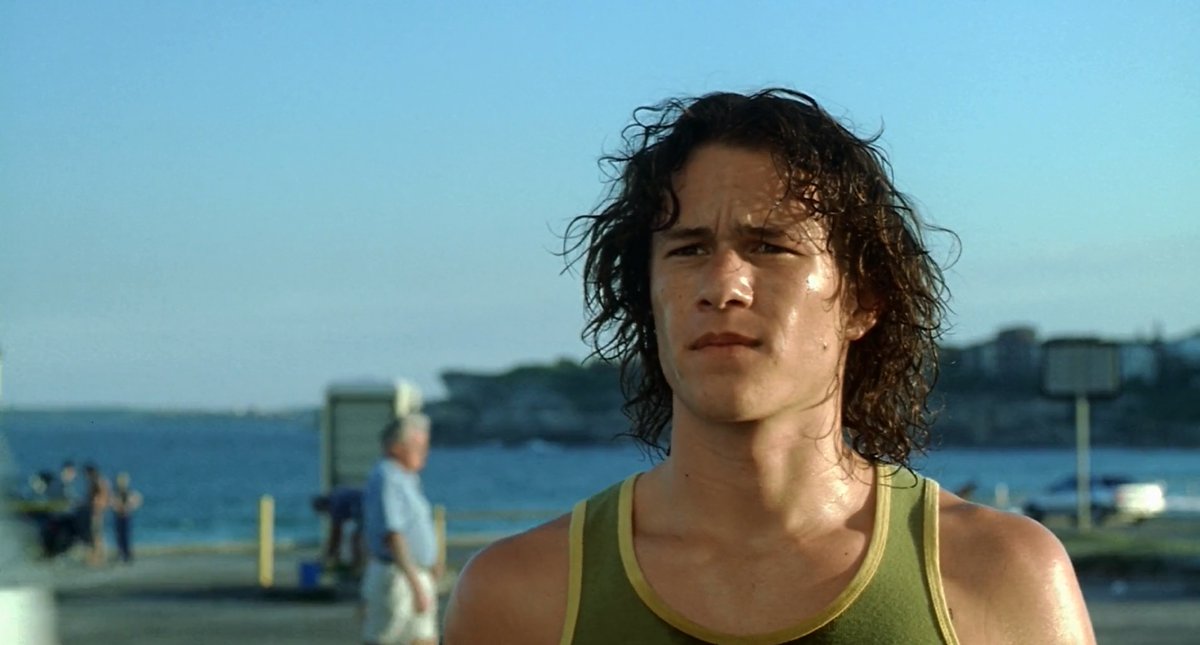 IMDb Rating: 7.1
Director: Gregor Jordan
Starring: Heath Ledger, Rose Byrne, Bryan Brown, David Field
Genre: Crime / action
What would Netflix Australia be without some homegrown classics?
Two Hands is the best of the bunch here, with Gregor Jordan handling this comedy crime movie showing great skill. A young Heath Ledger leads the cast here, playing a free spirited young man who finds himself in debt with the local drug dealer.
---
War Films
Fury (2014)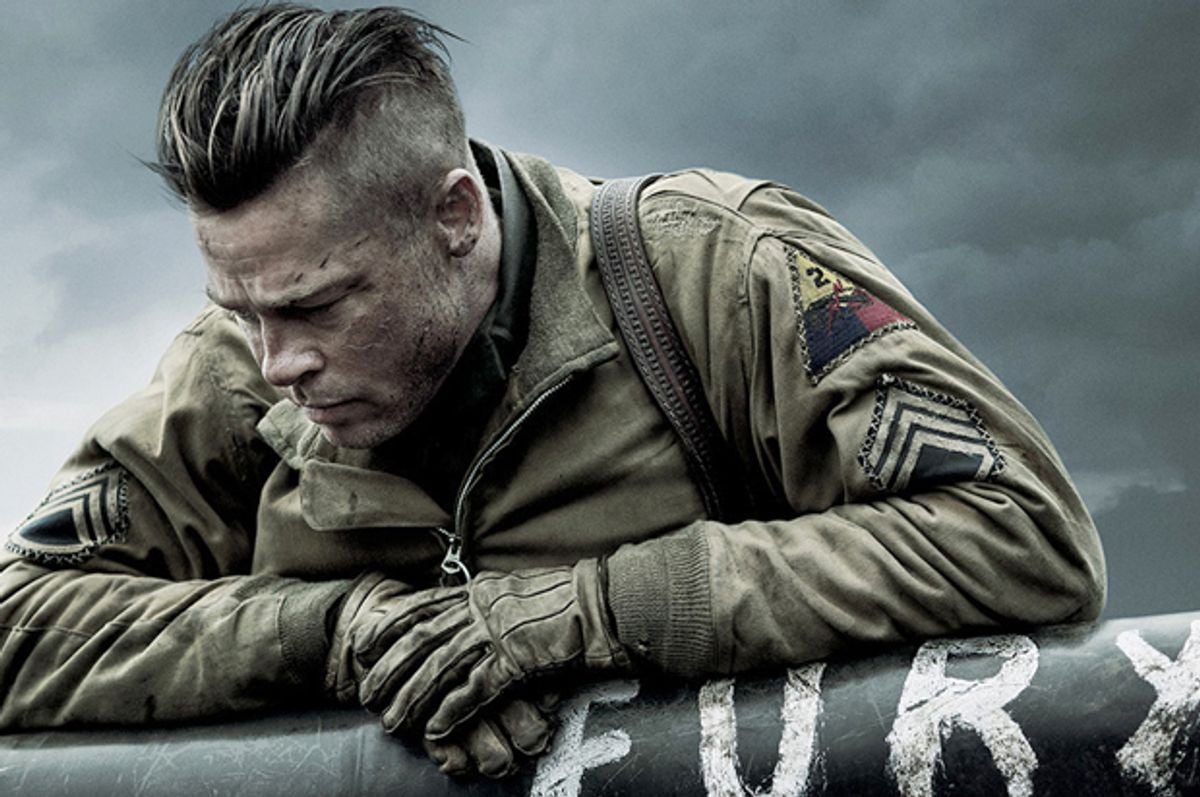 IMDb Rating: 7.5
Director: David Ayer
Starring: Brad Pitt, Shia LeBouf, Logan Lerman, Michael Pena
Genre: War / action
This 2014 flick is sturdy in the hands of director David Ayer, who follows some beautifully cast US tank crews as they clean up during the final weeks of the European theater of World War II.
As is always the case with these visceral battlefield movies, it's hard to look away from the absolute chaos thrown up on the screen.
---
Saving Private Ryan (1998)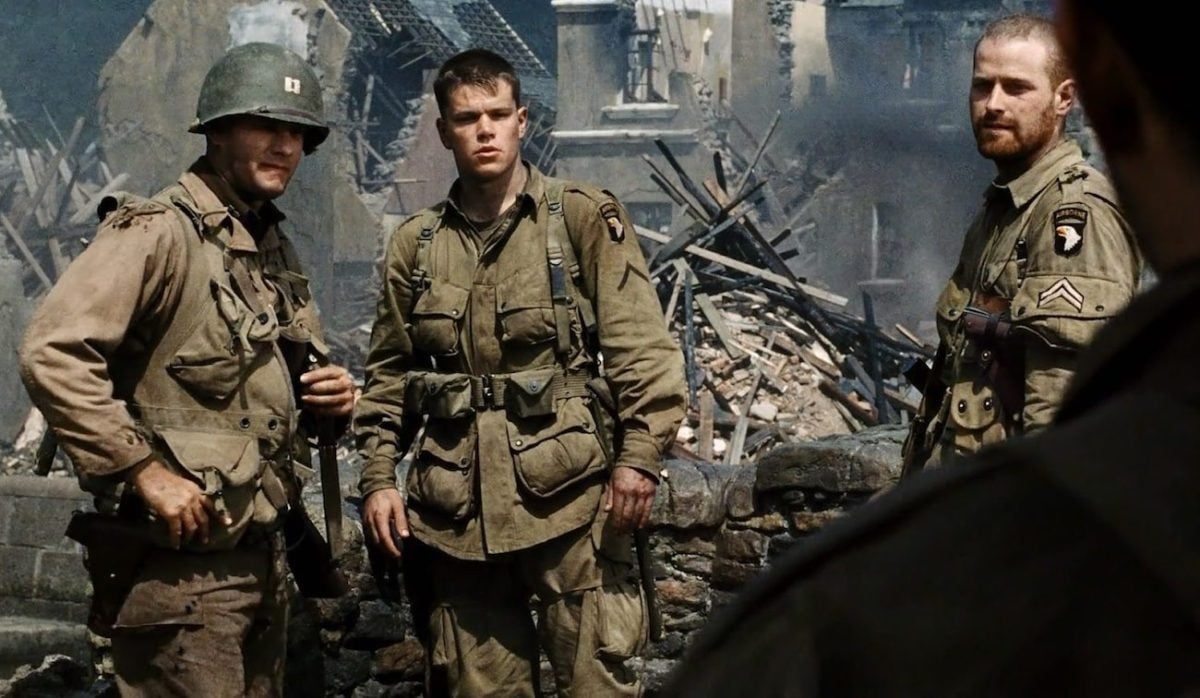 IMDb Rating: 8.6
Director: Steven Spielberg
Starring: Tom Hanks, Vin Diesel, Matt Damon, Edward Burns, Bryan Cranston
Genre: War / action
Steven Spielberg's epic war movie about…. well… saving private Ryan, is still every bit as gloriously unsettling and authentic as it was when it was first released in 1998.
It has since been considered one of the best war movies ever made for good reason, rating amongst the top cinematic achievements of the 90s.
No doubt you've already seen it, but it's always worth a re-watch in case you're sick of binging through the likes of Lupin and Money Heist and are looking for a good, long movie to watch.
---
Comedy
The Meyerowitz Stories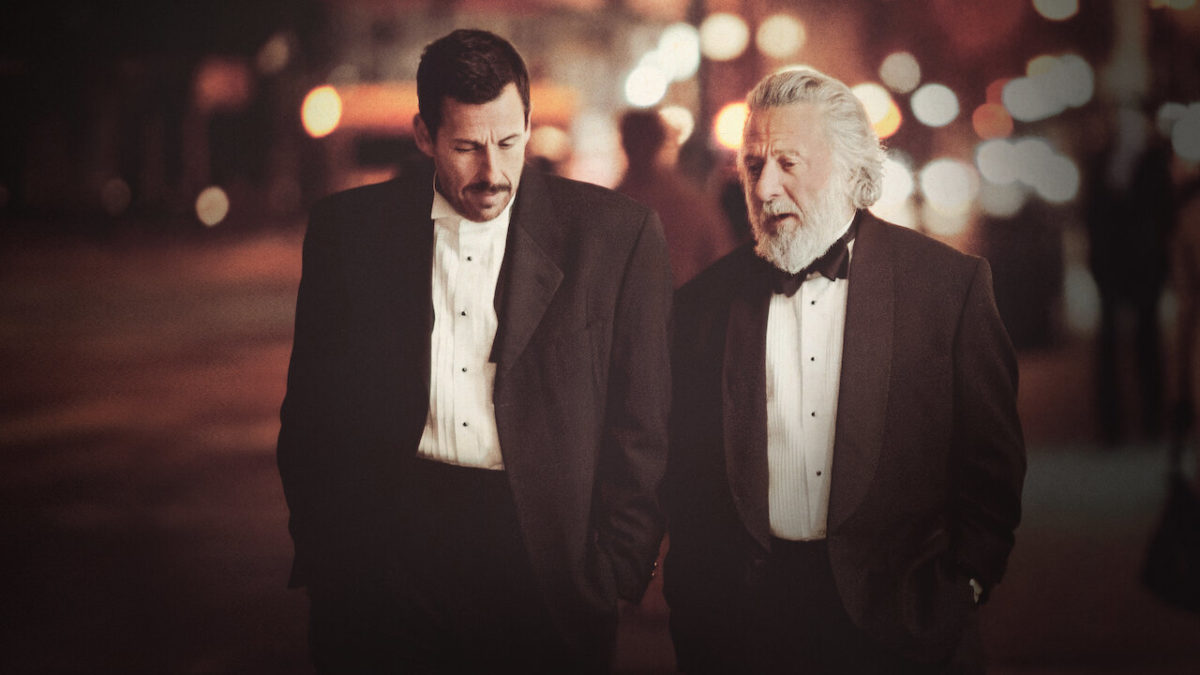 IMDb Rating: 6.9
Director: Noah Baumbach
Starring: Adam Sandler, Ben Stiller, Dustin Hoffman, Grace Van Patten, Emma Thompson
Genre: Comedy / drama
Starring Ben Stiller, Adam Sandler, and Dustin Hoffman, The Meyerowitz Stories is a comedy-drama written and directed by Noah Baumbach, driven by strong performances as the film dives into a group of dysfunctional siblings struggling to live in the shadow of their overbearing father.
Plenty of praise has coated the film with an exceptional reputation, centred mostly around Sandler's performance which many think tops the actor's dramatic turns in other highly acclaimed dramas Punch-Drunk Love and Uncut Gems.
---
The Other Guys (2010)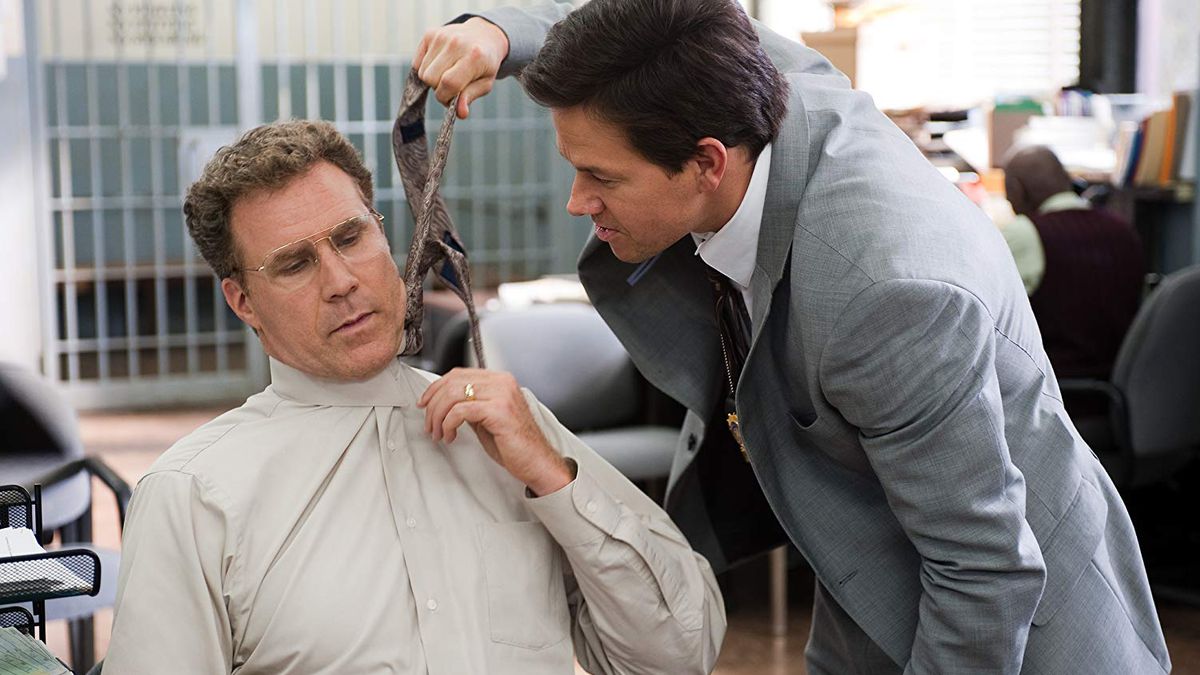 IMDb Rating: 6.6
Director: Adam McKay
Starring: Will Ferrell, Mark Wahlberg, Adam McKay, Eva Mendes, Michael Keaton
Genre: Comedy / action
The Other Guys is still one of the funniest, most quotable, and entertaining genre movies you can watch on the streaming giant. It's Will Ferrell at his best, made even better by his natural on-screen chemistry with Mark Wahlberg who constantly steals scenes as Detective, peacock, and secret ballet master Terry Hoitz.
---
Want to see what else is new on the streaming giant? Check out everything coming to Netflix.
If a good long flick isn't your style, check out the best shows on Netflix Australia instead.
And if you're looking to add to your streaming stack, take a look at our discussion on what is the best streaming service in Australia.
---
Best Movies Netflix Australia Has To Offer – Frequently Asked Questions
What are the best movies to watch on Netflix Australia right now?
The best movies to watch on Netflix Australia right now include The Meyereowitz Stories, Uncut Gems, The Wolf of Wall Street, The Conjuring, Dallas Buyers Club, Jurassic Park, Mank, Marriage Story, Inglourious Basterds, Straight Outta Compton, and The Other Guys.
What are the best new movies on Netflix Australia?
The best new movies to stream on Netflix Australia in 2022 include Army of the Dead, The Harder They Fall, The Power of the Dog, Don't Look Up, and Fear Street Trilogy.
What new movies are coming to Netflix in 2022?
New movies coming exclusively to Netflix in 2022 include a remake of Texas Chainsaw Massacre, Black Crab, The Adam Project, and Bubble. More new movies will be announced as the year continues.
Are the best horror movies on Netflix Australia right now?
The best horror movies on Netflix you should watch include The Conjuring, 1922, The Owners, Bone Tomahawk, Hereditary, and Gerald's Game.