Your scrolling days are over. While the streaming giant is absolutely stacked with content, we've pulled together a curated list of top features, so you can go beyond the front page and dive into the best movies Netflix Australia has to offer in 2021.
Whether they were given a high rating, or low rating, upon release, the following productions all have something to offer, from brilliant casting and impactful stories to hilarious scenes and edge-of-your-seat thrills. The range of Netflix movies streaming right now is a testament to how strong the streaming giant still is.
The following Netflix movies are all well worth your time, from newbies like Netflix Original Army of the Dead, to classics like The Wolf of Wall Street and Scarface. As you'll see, there's a lot more beyond that dull lego movie or anime origin story that keeps randomly popping up in your suggestions.
---
---
---
Netflix's Best Movies For 2021
---
New On Netflix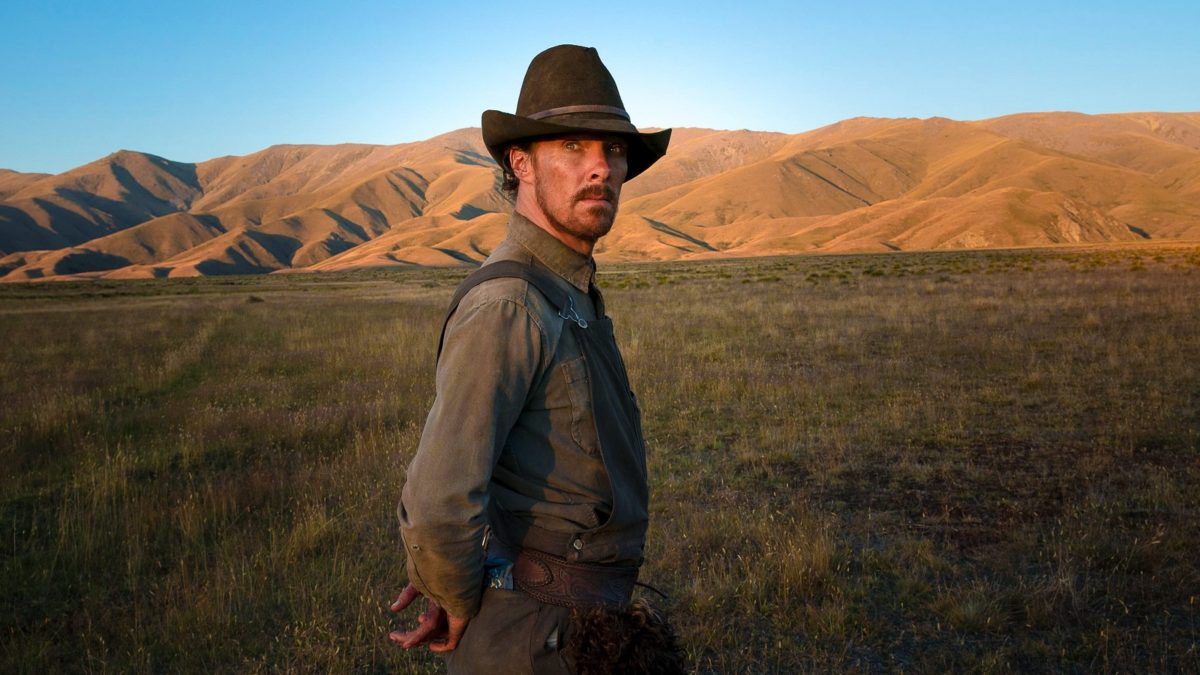 The Power of the Dog (2021)
Considering the ridiculous amount of hype claiming The Power of the Dog as the best movie of 2021, Netflix has bagged yet another winner with this modern Western directed by Oscar-winner Jane Champion. Benedict Cumberbatch leads the charge an eccentric rancher, Phil Burbank, who regularly inspires both fear and awe wherever he goes. When his brother George (Jesse Plemons) brings home a new wife (Kirsten Dunst) and her son Peter (Aussie actor Kodi Smith-McPhee), things change dramatically for Phil and his private life, while the possibility of love emerges. It's the perfect watch if you're in for a movie night with a bit more intelligence than your typical lazy Sunday evening binge, given it's easily one of the best movies on Netflix right now.
Red Notice (2021)
As one of the best Netflix original movies in recent memory, Red Notice has been rightfully grabbing a lot of attention in the latter half of 2021. Dwayne Johnson plays lead John Hartley, a top prolifer for the FBI who is forced to partner with the world's greatest art thief, Nolan Booth (Ryan Reynolds), to track and catch the world's most wanted art thief, played by Gal Galdot. If you're thinking that plot sounds excessive, wait until you actually watch the globe-tracking adventure unfold across what is easily one of Netflix's most entertaining feature films.
Passing (2021)
Tessa Thompson and Clare Kendry star in this incredible Netflix drama about two black women who are given a "free pass" to the white side of the colour divide during the height of the Harlem Renaissance in New York circa 1920. The invite is rejected, setting a strong base for the movie which then tracks a chance encounter with childhood friends leading to an ongoing tension between the two women as their lives become more deeply involved with one another.
Tick, Tick… BOOM (2021)
As the directorial debut for Lin-Manuel Miranda, Tick, Tick… BOOM! brings a lot of weight to Netflix, flexing the Hamilton creator's creative muscle by adapting an autobiographical musical by Jonathan Larson (creator of Rent). Andrew Garfield fits comfortably into the main role, confidently leading as a young theatre composer waiting tables in 1990 New York City while penning what turns out to be one of the greatest American musicals of all time.
The Harder They Fall (2021)
Rufus Buck (Idris Elba) is being released from a length prison stint in Jay Z-produced The Harder They Fall, and he's already got a hit out on his head from rival Nate Love (Jonathan Majors) who is seeking revenge against the newly freed outlaw. Incredibly unique and unlike any other western in recent memory, the left-field genre film also stars LaKeith Stanfield, Regina King, Edi Gathegi, Zazie Beetz, and R.J. Cyler.
Fear Street Trilogy (2021)
An uncharacteristically adult adaptation of the book trilogy by R.L. Stine (the guy who wrote Goosebumps), Fear Street has quickly become one of the best things to watch on Netflix right now. Anyone who enjoyed Stranger Things should take to this immediately, with the first movie (Fear Street Part 1: 1994) following a group of teens who uncover secrets that have been haunting their town for generations. The second installation, Fear Street Part 2: 1978, heads to a murder camp, while the final film, Fear Street Part 3: 1666, deals with a curse coming full circle. It may not sound entirely unique, especially with shows like American Horror Story still around, but this Netflix Original film trilogy has been one of the biggest surprises of 2021.
Awake (2021)
Awake is a new Netflix Original science fiction thriller that tells the story of what happens when the world can't fall asleep. Director Mark Raso wrote the screenplay with Joseph Raso, telling the story of a sudden global event which wipes not just all electronics, but the ability for anyone to sleep.
---
---
Gina Rodriguez leads the cast, playing ex-soldier Jill who – as pretty much all of these dystopian thrillers goes – has a daughter that may hold the key to a cure.
If it sounds very Children of Men (where any given woman couldn't give birth), that's by design, and while it isn't even half as good as Alfonso Cuaron's 2006 classic, Awake is still entertaining enough to make it one of the best things to watch on Netflix right now.
SAS: Rise of the Black Swan (2021)
SAS: Rise of the Black Swan may be built with the kind of big, dumb set pieces that'd make you think Michael Bay had a hand in directing the action film, but the entertainment value is still pretty damn decent. Based on the popular novel by Andy McNab, the story follows a special forces operative who is travelling on rail from London to Paris with his girlfriend, only to be pulled into work mode when mercenaries hijack the train. Outlander's Sam Heughan stars alongside Ruby Rose and The Lord of the Rings' Andy Serkis. At least one of them gives a good performance (hint: he has played a ring-obsessed, addict-looking creature and a talking ape before).
Army of the Dead (2021)
An American zombie heist film with a ridiculous budget and springy direction from Zack Snyder? Sign us the fuck up.
Dave Bautista leads to ensemble cast here, aggressively clashing the tone of Ocean's Eleven with all the clichés of a zombie apocalypse. It may have a low rating when it comes to quality, but the entertainment value is high.
Fatherhood (2021)
We've seen plenty of comedians completely own more serious and layered roles before. Will Ferrell in Stranger Than Fiction rings a bell; as does Adam Sandler in Punch Drunk Love (as well as Uncut Gems, Funny People, etc.), and Jim Carrey in The Truman Show.
Now it's Kevin Hart's turn, playing a recently widowed father setting out the raise his daughter on his own. The film was based on a true story, with the screenplay written by director Paul Weitz and Dana Stevens.
Many critics are rating Hart's performance very highly, with considerable praise for his emotional delivery and dynamic with the child. It's one of the best things released in June 2021.
---
---
---
Action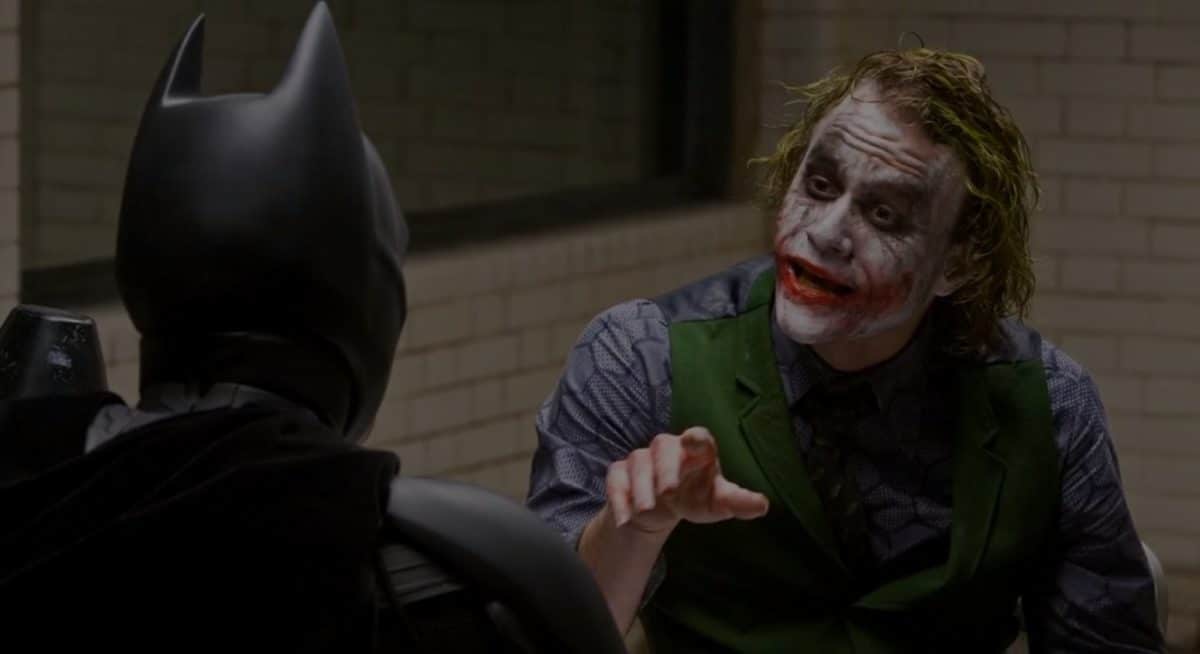 The Dark Knight (2008)
As easily the most heavily acclaimed and complex DC movie ever made – sorry Joker – this decidedly brooding look at the cat-and-mouse game between Batman and Joker is exactly the potent blend of dark comedy, action, and drama that all comic book based movies should strive for.
No one will top what Christopher Nolan did here, as well as the rest of the cast like Gary Oldman, Michael Caine, and, of course, Christian Bale. It's one of the best movies on Netflix Australia.
Bombshell (2019)
Charlize Theron, Nicole Kidman and Margot Robbie fill Bombshell with some real star power, illustrating the true story of three women at Fox News who set out to expose CEO Roger Ailes (John Lithgow) after frequent sexual harassment. As one of the major events that led to the liberation movement, it's a well-executed and sensitive examination of toxic workplace culture and sexism in the media industry.
John Wick (2014)
The original, and the best. John Wick started a sillage of similar films like Nobody and The Equalizer, but none are as thrilling to watch as Keanu Reeves on a dog-driven war path as he seeks revenge against the men who killed his puppy.
Spider-Man Homecoming (2017)
If you're a Marvel Comics fan then you've no doubt already seen Spiderman Homecoming a few times, in your attempts to watch the franchise in order, backwards, and by timeline.
No harm in throwing it in again, especially when Tom Holland is so insanely likeable as the titular superhero, perfectly cast while he sets the tone for sequel Spider-Man: Far From Home and the upcoming Spider-Man: No Way Home.
Snowpiercer (2013)
This incredibly unique movie, directed by Bong Joon Ho, is without any doubt amongst the best movies on Netflix right now.
Spanning a train carrying the last traces of humanity in a post-apocalypse, Snowpiercer is an intelligent, action-packed film that creatively tackles the eternal tension between the lower and upper classes.
---
---
If that sounds like trademark Joon Ho, then you've no doubt seen his other award-winner, Parasite, as well.
The film stars Chris Evans alongside Song Kang-ho, Jamie Bell and Tilda Swinton. The Korean cast in particular, along with Tilda Swinton, bring to life an already solid script that mixed black humour with social issues without coming across as preachy or didactic. The uniform five star rating doesn't lie.
---
Horror & Sci-Fi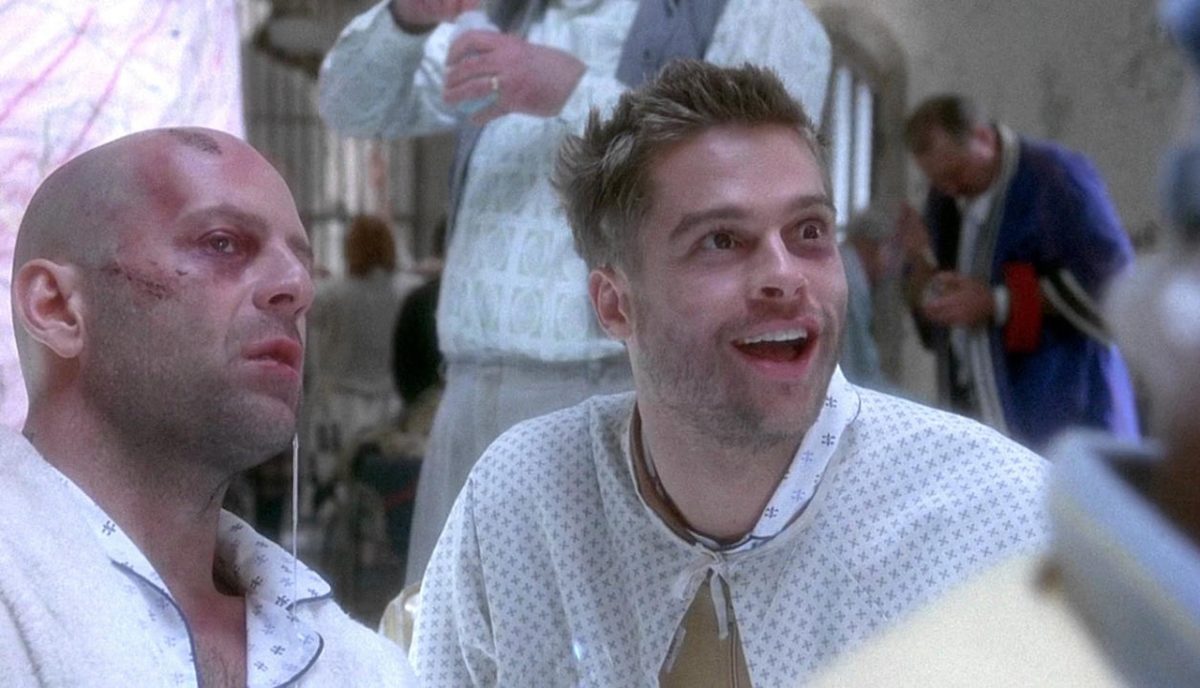 12 Monkeys (1995)
As one of the most influential post-apocalyptic films of the 90s, Terry Gilliam's 12 Monkeys is one of the few productions that gets both virus-borne dystopia and time travel right without presenting one big sci-fi mess. Instead, it's a compelling watch from start to finish.
Though it is still quite messy; in a good way though, largely thanks to a brilliant leading performance by Bruce Willis and a particularly unhinged Brad Pitt.
The film was a huge success, netting US$168.8 million (~AU$222.9 million) at the global box office against a budget of just US$29.5 million (~AU$38.9 million). The overall rating was high amongst critics too, making this an easy entry on this list of best things you can stream right now.
The Conjuring 2 (2016)
Although it wasn't as impactful as its classic predecessor, The Conjuring 2 is still one of the best modern ghost story films around. James Wan has moved on from his Saw days to craft a compelling supernatural franchise, following the demonic exploits of the Warrens as they try and help a London family being plagued by the famed Enfield Haunting (which is basically the UK version of the Amityville tragedy). It features some ridiculous moments, but for the most part, this is one of the better films in the ongoing Conjuring universe of films.
The Owners (2020)
A horror flick that doesn't mess around. The Owners was a sleeper hit for 2020, bringing to life the acclaimed graphic novel of the same name where three mates break into the cash-loaded countryside estate of Dr. Richard Huggins and his wife Ellen. So far so teen heist film; except when the Huggins family turn out to be sadistic monsters. If you enjoyed Don't Breathe, you'll love this.
Don't Breathe (2016)
A horror-thriller with some serious muscle and a heavy dose of claustrophobia. Don't Breathe was a sleeper hit in 2016, and remains one of the better horror productions of that year with forceful direction from Fede Alvarez who makes a small, narrow house feel much larger, unforgiving, and mysterious than it actually is.
---
---
Playing around with scale is important for the film, which follows three young burglars who break into what is easily the worst possible house they could break into, with a blind man taking them to trial and pursuing them through the house. For horror fans, it's one of the best Netflix has to offer right now.
The Shining (1980)
The classic 1980 horror film from Stanley Kubrick, based on a novel by Stephen King, and absolutely one of the most mesmerising performance Jack Nicholson has ever put forward.
That's The Shining for you, tethered to its haunting atmosphere in an enormous haunted hotel completely isolated thanks to a snow storm.
The sequel, Doctor Sleep, is also streaming on Netflix right now so you can double up on a little horror movie marathon, if you've got the patience.
Jurassic Park (1993)
You can't beat the 1993 original in this franchise. Steven Spielberg's Jurassic Park redefined cinema when it came out, and has remained influential ever since.
If you haven't had a watch in year, there are few popcorn blockbusters that qualify as much for best movies on Netflix Australia that can compete.
---
Drama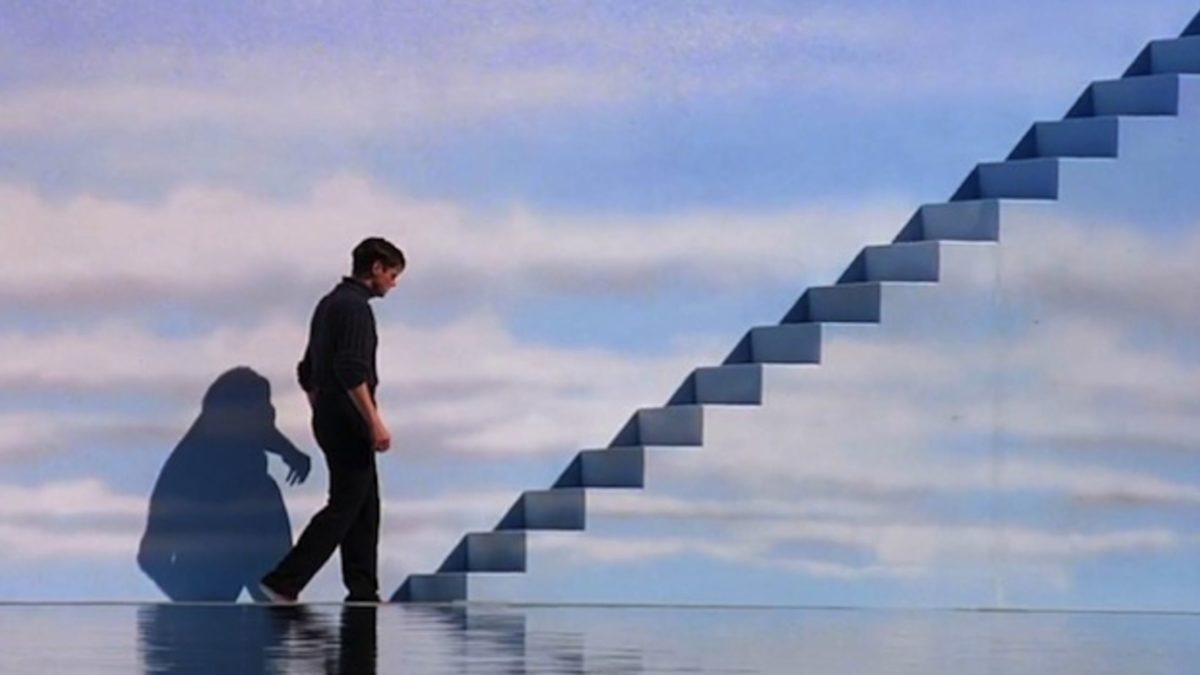 The Truman Show (1998)
With comedy drama The Truman Show, Jim Carrey and director Peter Weir captured the emerging fear of simulated reality and pretty much predicted how deeply unsettling reality TV can be.
Truman Burbank grew up in front of the TV, and while this isn't exactly a Richard Linklater Boyhood situation, it's a close look at the nuanced psychological impact on someone who is constantly admired and monitored by society.
---
---
After all these years, it's still one of the best things you can watch on Netflix and truly worthy of a five star rating.
The Delivery Boy (2018)
A troubled teen and a young sex worker form an unlikely allegiance in The Delivery Boy, a Nigerian film packed with tension. Jemima Osunde is particularly impressive as the young woman, Nkem, as her and her unlikely friend have to struggle with choices they've made in the past and everything that'd led them to the present moment.
Worth (2020)
In the aftermath of 9/11, Congress engages renowned attorney Kenneth Feinberg (Michael Keaton) to run point on the September 11th Victim Compensation Fund. How much is life worth? That's the main question that runs as the current throughout Worth, plaguing Feinberg and his team who are at odds with many of the victims, including Charles Wolf (Stanely Tucci), a community organiser mourning the death of his wife.
The Wolf of Wall Street (2013)
You already know the deal here. Martin Scorsese's second entry on his selection of the best movies on Netflix Australia is of course the unimpeachably brilliant The Wolf of Wall Street.
Leonard DiCaprio is an unstoppable force here, as full-on and in-your-face as the wild corruption and fraud that follows Jordan Belfort as snorts everything Wall Street throws at him.
If your binge could use a bit of untamed brilliance, The Wolf of Wall Street is exactly what you want to stream when you're looking for the best Netflix has to offer.
Dallas Buyers Club (2013)
Praised for a singular performance by Matthew McConaughey, Dallas Buyers Club is a 2013 biopic tracking the final years of Ron Woodroof and his battle with AIDS.
In real life, Woodroof was a pioneer in the experimental AIDS treatment movement, and McConaughey captures his courage brilliantly in what has become a career-defining role for the legendary actor, from the trial against the FDA to his friendship with a fellow AIDS patient.
Not many actors can take words from a page and turn them into what McConaughey achieved here.
The Fighter (2010)
Mark Wahlberg and Christian Bale are at their best in The Fighter, diving deep into a troubled boxing family and their seemingly endless group conflicts as they try and get on the same page.
A free wheeling performance from Bale is a standout for most of the film, making for one of the best sports dramas in Netflix's current trove of movies.
Warrior (2011)
Warrior stars Tom Hardy and Joel Edgerton in this highly strung piece about two brothers and MMA fighters coming to terms with their constant family conflicts.
The Gavin O'Connor directed project may have snuck under the radar when it was first released 10 years ago, so if you haven't seen it yet, just know that it's one of the best movies on Netflix Australia.
Contagion (2011)
Given the current COVID-19 pandemic, the flood of interest in Steven Soderbergh's authentic, self-assured, and brilliantly cast pandemic film was to be expected. The high rating is there for a reason.
Since last year, Contagion has been jumping around various streaming services and now it's currently one of the best movies on Netflix Australia, just in case you haven't joined just about everyone else in the world in shuddering at the thought of the Nipah virus (on which the fictional virus in Contagion is based) ever taking the route that COVID-19 has.
Outbreak (1995)
It's not quite as deathly serious and detailed as Contagious, but Wolfgang Petrson's Outbreak is still seen as a reference point for what a good, thrilling, and entertaining medical disaster film should be.
Plus, Dustin Hoffman, Kevin Spacey, Cuba Gooding Jr., Rene Russo, Morgan Freeman, and Donald Sutherland – the cast is just too good not to like. It may not be on the same page as Contagion, but there's no mistaking Outbreak's entertainment value.
Django Unchained (2012)
Quentin Tarantino takes a highly stylised approach to the classic spaghetti western film with Django Unchained.
Controversial, as Tarantino projects always are, and aggressively violent, as Tarantino projects always are, it's some of the best Netflix has right now.
Plus, for all the movie is, it just ended up being a reminder of just how ridiculously talented Jamie Foxx is as he plays the lead attempting to assist a German bounty hunter (played by Christoph Waltz) in a bid to capture the Brittle brothers.
Gladiator (2000)
Gladiator remains one of the greatest epics to come at the turn of the century.
Russell Crowe and Joaquin Phoenix lead the cast in this Ridley Scott movie, following the life of Maximus who rises through the ranks to free himself from slavery and become a gladiator in bloody, revenge-driven arena combat.
It's also got some of Hans Zimmer's best work helping to build the swords-and-sandals atmosphere, so if you're looking for some Netflix movies with great soundtracks, start here.
Changeling (2008)
Clint Eastwood pops off another round in this rating of the best movies on Netflix Australia right now. This time it's Changeling, led by Angelina Jolie as her Christine Collins is reunited with a missing son that isn't hers.
Call Me By Your Name (2017)
This incredibly well illustrated coming of age drama is a masterful love story from director Luca Guadagnino, whose job is made easier by fantastic performances from Timothée Chalamet and Armie Hammer.
Romantic, affecting, and hinged on escapism, Call Me By Your Name is a story well worth your time, and completely worthy of its uniform five star rating. It also single-handedly turned Timothée Chalamet into one of Hollywood's MVP's that year.
Ma Rainey's Black Bottom (2020)
Ma Rainey's Black Bottom is one of the best movies Netflix has in its exclusive stock of high quality, high rating flicks.
Produced by Denzel Washington, the quiet, intimate film about an influential blues singer in 1920s Chicago is driven by scene-chewing soliloquies mostly by the late Chadwick Boseman whose mesmering, emotional performance was one of the best things put to film in 2020.
It's only 94 minutes long too, so won't take up many hours in your day.
Moneyball (2011)
Another sports film on this list of the best movies on Netflix Australia. Moneyball is Bennett Miller at his very best, and this is a director who gave us Capote in 2005 and Foxcatcher in 2014.
Jonah Hill and Brad Pitt has a surprisingly potent on-screen chemistry here as the film follows the story of a rag-tag baseball team put together under budgetary constraints.
Lion (2016)
Dev Patel really rose through the ranks of Hollywood in 2016, when Garth Davis' tender, highly emotional Lion became one of the most celebrated productions of that year.
The movie tells the story of an Indian man who, after being separated from his family in India for 25 years, sets out on an emotional journey to find them.
If you're looking for a tear-jerker on this streaming service, you'll find it right here.
Inglorious Basterds (2009)
Quentin Tarantino had fun with this one. So much fun in fact that Inglorious Basterds just may be the best marriage of brutal action, drama, and dark comedy that the auteur has ever helmed.
The alt-history epic about an attempt to eliminate Nazi Germany takes so many entertaining, bloody turns to get to its flame-throwing conclusion that the 2 hours 33 minute run time seems to fly.
Deliverance (1972)
Director John Boorman explores fear and loathing in a backwoods community as four friends just want to canoe in peace but find that a bunch of banjo-picking family of hillbillies won't leave them alone.
How alone won't they leave them? Well, the film is best known for a notorious rape scene where a slack-jawed yokel assaults poor Ned Beatty after making him "squeal like a pig".
Productions this good don't age, with a perfect rating that hasn't changed over the years.
Uncut Gems (2019)
Adam Sandler turns in one of his best dramatic performances since Punch Drunk Love, playing an overpromising, underdelivering jeweller and gaming addict navigating the high-octane world of New York City's Diamond District.
Uncut Gems is also A24's most successful film to date, driven both by Sandler's virtuoso performance as well as the neurotic atmosphere built up so perfectly by directors Josh and Benny Safdie.
8 Mile (2002)
Plenty of rappers have made a successful jump to film work over the years, from the late DMX, T.I., Ludacris, and LL Cool J, to Will Smith and Ice-T.
Eminem joined that modest list back in 2002 with his own biopic, tracing his evolution from a trailer-park nobody from a broken family to one of the most celebrated rappers of our time. And to his credit, Marshall Mathers absolutely owns the screen.
It could have easily fallen flat, but writer Scott Silver and director Curtis Hanson helped illustrate Marshall Mathers journey with confidence.
Southpaw (2015)
Jake Gyllenhaal takes lead in this 2015 sports drama about a pro boxer dealing with the loss of his wife and the potential loss of his daughter.
With a screenplay written by Kurt Sutter behind him, Gyllenhaal's performance is an absolute show-stopper, with the actor milking every ounce of passion out of the script and bouncing with pure energy off Antoine Fuqua's commanding direction.
Straight Outta Compton (2015)
The NWA biopic that ended up completely smashing the box office in 2015. Ice Cube and Dr. Dre were heavily involved in bringing their story to life, with a strong cast that includes Cube's son, O'Shea Jackson Jr playing the role of his dad.
Tracking the dynamic between black youth in South Central L.A. and the local police force drives much of the project and makes an impactful statement in many ways similar productions haven't since John Singleton classics like Menace II Society and Boyz N The Hood.
Straight Outta Compton is easily one of the best movies on Netflix that you can stream right now, with a rating higher than most other music biopics.
Marriage Story (2019)
Adam Driver and Scarlett Johansson are both intensely watchable in 2019 British-American drama Marriage Story.
Noah Baumbach, who wrote, produced, and directed the project, is patient and gentle as he follows a couple going through an intense divorce and really getting at the small details of each conflict that drives them apart.
While much of the piece is full of the typical conflicts between a woman and man in a waning marriage, both stars bring such palpable energy to their roles that the clichés are easy to ignore.
The Devil All The Time (2020)
Tom Holland and Robert Pattinson lead in this complex and traumatic film about multiple stories slowly merging and descending into chaos as a child grows up in the backwoods.
Director Antonio Campos, who penned the screenplay alongside his brother Paulo, somehow managed to fill the meandering film with some of the most interesting performances of any recent Netflix exclusive.
---
Crime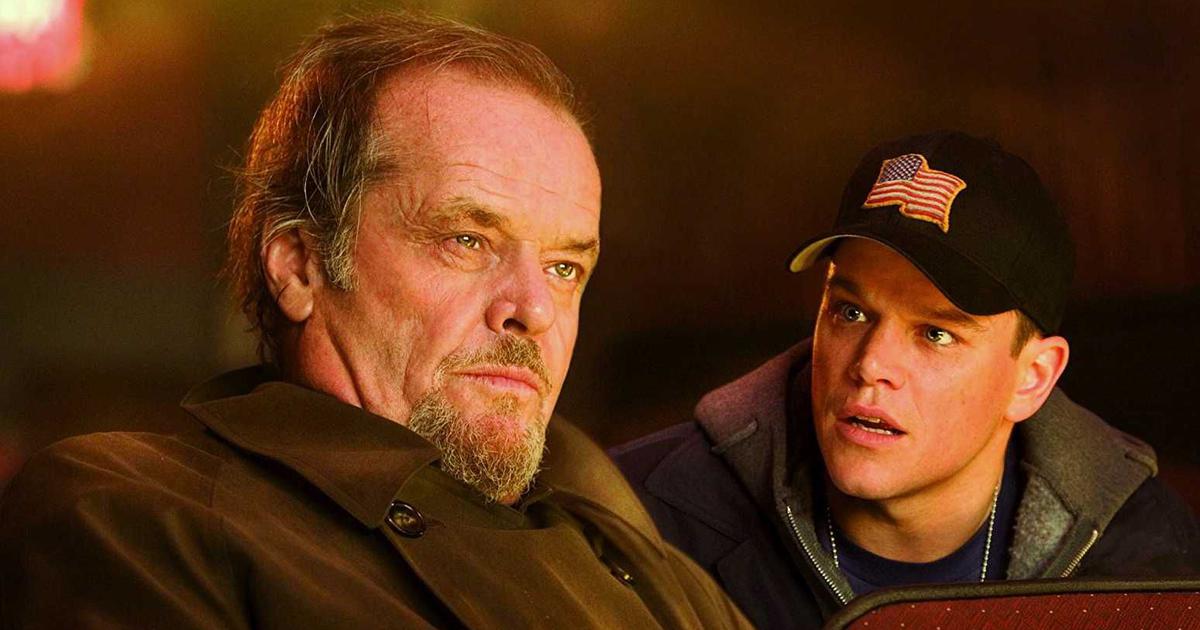 The Irishman (2019)
A 3-hour film is a strong commitment we'd typically only expect from Quentin Tarantino. Martin Scorsese makes the ambitious ask with this mob-centric epic, starring Robert De Niro, Al Pacino, Joe Pesci, and Harvey Keitel as the leads. Set in the 1950s, it's a typical 'started from the bottom' mob saga as truck driver Frank Sheeran gets involved with Russell Bufalino and the Pennsylvania crime family before climbing the ranks to become a prized hitman.
Mystic River (2003)
Strong performances and an even stronger script make Mystic River one of the best movies on Netflix Australia in 2021. Directed (and scored) by Clint Eastwood, the multi award-winning 2003 neo-noir follows three American-Irish boys who grow up, grow apart, and are re-united by a tragic murder. It's a brutal watch.
The Departed (2006)
No matter how many times you watch this Martin Scorsese classic, The Departed just keeps getting better.
The 2006 thriller was based on Hong Kong classic Infernal Affairs (which is also on Netflix Australia with two sequels) and was written by William Monahan to bring to life the unrelenting dangers of double agent dealing and organised crime.
You'd expect to watch nothing less than brilliance from a group of actors including Leonardo DiCaprio, Matt Damon, Mark Wahlberg, and Jack Nicholson; you'd get nothing less as well, to the credit of everyone involved.
Two Hands (1999)
What would Netflix Australia be without some homegrown classics?
Two Hands is the best of the bunch here, with Gregor Jordan handling this comedy crime movie showing great skill. A young Heath Ledger leads the cast here, playing a free spirited young man who finds himself in debut with the local drug dealer.
Sicario (2015)
Sicario was always going to be one of the best movies to stream on Netflix. There's no list without it, with the brutal modern classic exploring the gang warfare of Mexico City and beyond, through the eyes of FBI agent Kate Macer (Emily Blunt).
While she and Josh Brolin put on some fantastic performances, it's Benicio del Toro has assassin Alejandro Gillick who steals the show, both in this and its just-as-good sequel Sicario: Day of the Soldado, which is also streaming right now on Netflix Australia.
The Untouchables (1987)
Not many people can do American crime quite like Brian De Palma, who in 1987 made a stone-cold classic with The Untouchables.
Streaming on Netflix now, this vintage classic is the best movie dealing with the eponymous police team formed to bring down Al Capone (here, portrayed by gangster film king Robert Di Niro) during the prohibition era.
Menace II Society (1993)
This teen drama isn't anything like those typical high school movies with 17 year old actors dealing with YA child issues. This is a hood movie, laser focused on the chaotic revenge-loop of murder and payback in Los Angeles.
In fact, there's not a school in site as the project is set heavily in the streets, following Caine and his group of young black teenagers who have to put up with the unique trial of living in the ghetto in the 90s.
It's one of the best things you can watch if you're looking for genre movies on Netflix Australia with an R rating.
---
War Films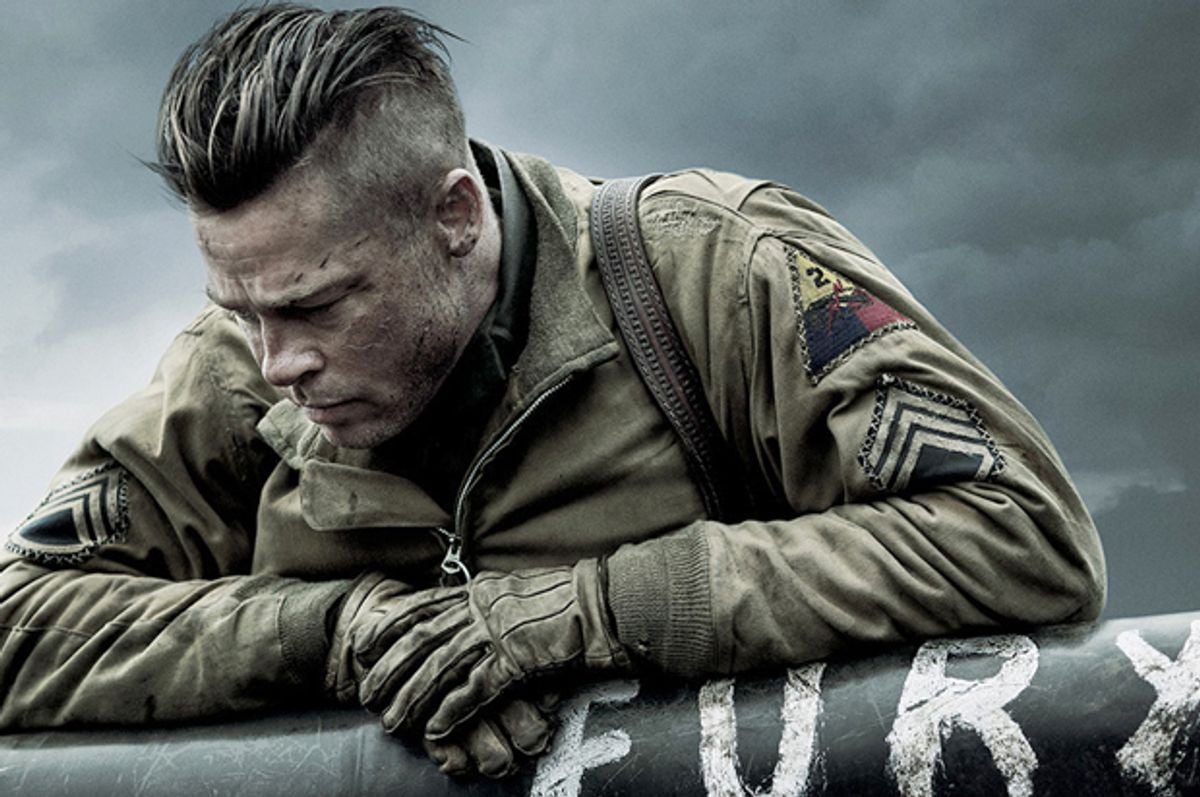 Fury (2014)
This 2014 flick is sturdy in the hands of director David Ayer, who follows some beautifully cast US tank crews as they clean up during the final weeks of the European theater of World War II.
As is always the case with these visceral battlefield movies, it's hard to look away from the absolute chaos thrown up on screen.
Saving Private Ryan (1998)
Steven Spielberg's epic war movie about…. well… the mission to save private Ryan, is still every bit as gloriously unsettling and authentic as it was when it was first released in 1998.
It has since been considered one of the best war movies ever made for good reason, rating amongst the top cinematic achievements of the 90s.
No doubt you've already seen it, but it's always worth a re-watch in case you're sick of binging through the likes of Lupin and Money Heist and are looking for a good, long movie to watch.
Full Metal Jacket (1987)
This legendary flick is still rating amongst Stanley Kubrick's greatest achievements, with plenty of memorable scenes as the script follows two out-of-depth privates who are in constant conflict with their abusive drill instructor, and then two marines stationed in offensive positions during the Vietnam War.
As long as they don't rotate it out, this will always be one of the best movies on Netflix Australia.
---
Comedy
The Other Guys (2010)
The Other Guys is still one of the funniest, most quotable, and entertaining genre movies you can watch on the streaming giant. It's Will Ferrell at his best, made even better by his natural on-screen chemistry with Mark Wahlberg who constantly steals scenes as Detective, peacock, and secret ballet master Terry Hoitz.
Coming to America (1988)
Though the 2021 sequel was largely flat, and was more about nostalgia than laughs, the original Coming to America is always going to be one of the greatest comedies ever made, and defined its genre when it was released in 1988.
Eddie Murphy and Arsenio Hall are at their best here, following the story of Prince Akeem who leaves the loyal citizens of Zamunda, his family, and a life of extreme privilege to find love in New York City.
Happy Gilmore (1996)
Some claim Billy Maddison as Adam Sandler's best work, but real recognised real, and it doesn't get any realer than an idiot golfer getting all Green Streets Hooligan on the fairway.
Sandler's Happy is a bad-tempered ice hockey player making the move into the relatively sanitised world of golf, locked in a deadly rivalry with one Shooter McGavin for hole-in-one supremacy.
Wedding Crashers (2005)
Wedding Crashers is still one of the best comedies of its time (second only to Ben Stiller comedy Zoolander), following the brilliant team of Owen Wilson and Vince Vaughn as they discover the best way to meet a woman is to simply to crash weddings, maybe even a funeral here or there, and try and soak up as much pick-up knowledge as possible from Neil Strauss Chezz Rheinhold (Will Ferrell).
Step Brothers (2008)
Will Ferrell and John C. Reilly won't make movies together forever, and it's unlikely they'll ever top Step Brothers – even with the long-rumoured sequel – but luckily they gave us more than enough brilliance in this 2008 comedy about two man-children who act like 17 year old kids, forced together after their single parents start dating.
Consider it the mother of all coming of age movies, albeit much different from your usual family friendly, high school genre piece.
---
Want to see what else is new on the streaming giant? Check out everything coming to Netflix.
If a good long flick isn't your style, check out the best shows on Netflix Australia instead.