Since quitting porn – citing lack of payment and being left "traumatised" – former PornHub Number 1 Lana Rhoades has become a multimillionaire, generating substantial revenue from her 15m strong Instagram and OnlyFans accounts and lucrative brand deals with companies including Fashion Nova.
Emerging seemingly unscathed from her relationship with Youtuber Mike Majlak (reportedly tarnished by Logan Paul among other differences), Rhoades has spoken candidly about her life on YouTube channel BFFs with Dave Portnoy and Josh Richards, her own Podcast '3 Girls 1 Kitchen' and with friends including Tana Mongeau, revealing the numbers post porn.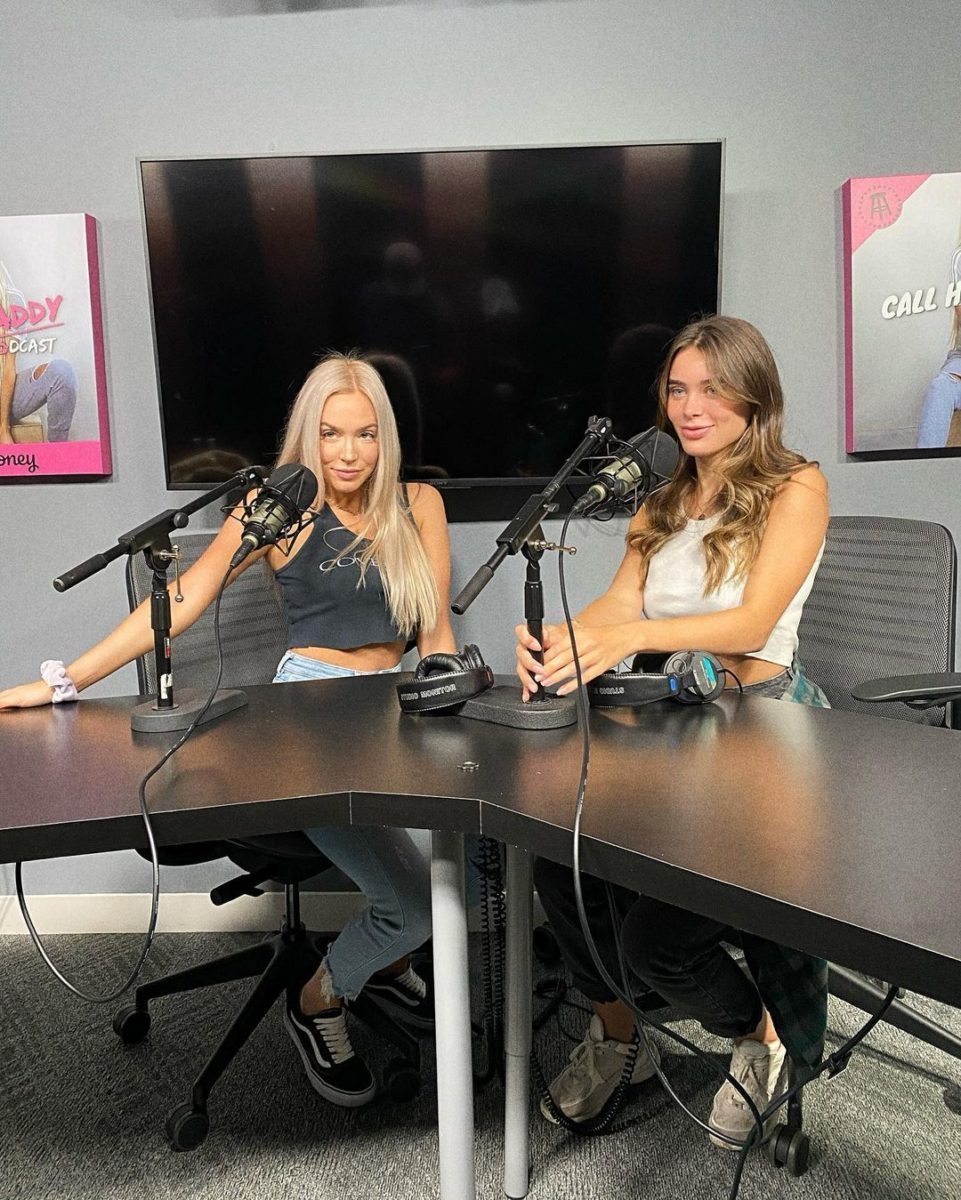 Reportedly, Lana now earns roughly $30,000 per post on Instagram and has more than 25,000 subscribers on her OnlyFans account, paying a minimum of US5.99. In November 2020, she confirmed she was generating over $1 million a month from her OnlyFans alone.
---
---
Prior to quitting porn, Lana Rhoades sat down with Boss Hunting correspondant Samuel Elliot for a one-off interview at the Sydney Sexpo, to discuss her experiences in such a unique career, as well as sharing unprecedented insight into a much-maligned industry.
A native of Chicago, Illinois, the adult-film actress Lana Rhoades was born into a religious family to older parents. Her first forays into the industry were solo scenes, though that rapidly eventuated into hard-core work. Within just over a year, Rhoades had distinguished herself and netted several awards and AVN nominations. Since then, Rhoades has taken the reigns of her career and now primarily focuses on her own ventures related to her work on Snapchat and other outlets.
Read the Lana Rhoades interview below: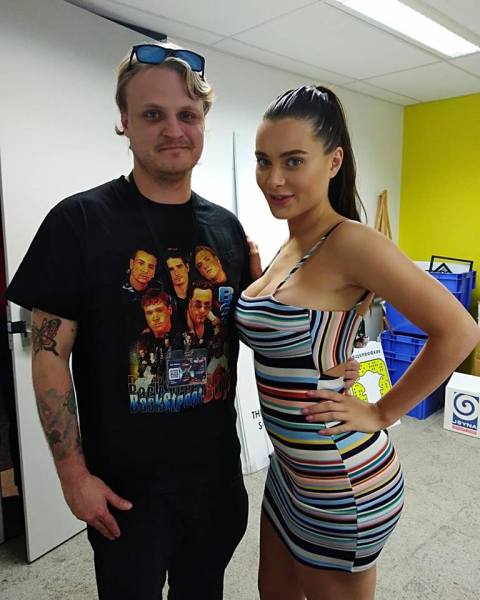 How's the Australian Sexpo been compared to some of the other festivals and events that you've been to?
I like this convention the best. For some reason the fans in Australia are really respectful, I've had problems with people grabbing and groping me at other shows without my permission. In Australia, everyone that comes and sits next to me doesn't try and touch me inappropriately.
Is that one of the downsides of the job?
That's one thing I don't like sometimes, because fans are just used to seeing me on the internet, just watching my movies, they don't really realise that it's a person. I don't think they even think they need to ask for permission, they just assume I'll be fine with it.
Has that changed a bit?
---
---
Unfortunately, no. I was at the APN convention and someone grabbed me when I was coming back from the bathroom, I was not nice about it at all, I yelled at him. I put people in their place whenever they do that, I don't let anyone walk all over me. But here, I've noticed that it's a lot different, they're a lot more respectful and it's much appreciated because that is one aspect that turns me off doing this sort of work.
Have you found the job has changed much since you first entered the industry?
Well, the type of work I'm doing has changed. I actually don't really shoot scenes anymore. Plus, the industry is now moving in a direction where girls are shooting their own content. They are directing their own stuff at home, doing whatever they want. I mostly use Snapchat, daily updates and content, and I have to come up with new ideas, different things so that users don't get bored. Honestly, I make more doing that than I ever did doing scenes. So, unless like they industry steps their game up, I'm just going to keep doing my own thing.
There's a lot more creative freedom?
It's way better, I can choose whatever I want to do. Instead of an agent or a director pressuring me, or telling me, I have to do something, a scene, that I don't want to do. Sometimes you'll get a script that you don't agree with but they expect you to do it. Now I get to choose what I want to do and I'm getting paid for it, for work that makes me happier.
What made you want to get into the business?
I guess I didn't really want to do anything else. I tried going to college, but I was going just to make my boyfriend happy and my mom happy. Because they wanted me to be normal I guess. But I was feeling depressed and day-dreamed about what I really wanted to do. Growing up, I read Playboy and watched like Anna Nicole-Smith and Jenna Jameson and thought they were glamorous and beautiful. So I wanted to do that too and I ended up doing it.
Do you currently have a boyfriend now? Is your line of work ever an issue?
---
---
I have the same boyfriend as when I started in the industry, so he knows all about it and he's fine with it.
How do you find your professional life differs from your personal life?
Of course, there's always like a huge difference and I know that's sort of disappointing for fans to hear. However, the scenes – that's not real sex. People shouldn't watch a porn movie and think that's how sex is supposed to be, because it's not. Whenever you're shooting a porn scene you're thinking of your fans and what they want to see. I did enjoy doing the scenes, I like performing, but it's a circus act, that's all it is – performance. Sex in real life is more about love, the connection with the person.
What are your plans for the future?
I'm going to continue to do my work on Snapchat, but I'm also branching out into other ventures, including the beauty industry. Not that there's anything wrong with it, but I don't want to be doing this kind of work when I'm 30. I'm a long way from there, but I'm very forward-minded and I'm planning now what I'm going to do then. Ultimately, in order to not do this kind of work, I have to make just as much money doing that. Once the beauty industry business gets to that point, I'll retire from porn. But I'll always retain my social media presence and talking to my fans. That's a huge part of it all.
Would you consider going the same route as Sasha Grey, possibly crossing over into more mainstream film or TV work like Entourage?
Not really. I don't want to get any more famous than I already am. It would just mean there'd be more people that want to harass me. There are good parts and bad parts to any job. One of the bad parts I face is people harassing me, every day, I mean they even stalk my family. They want to know everything about you, that you want to keep private. I can't imagine what it's like for actual Hollywood movie-stars, it must be awful.
Do you feel the industry has changed a lot? That there's more of a notion of female empowerment or is it still just catering to guys in a derogatory and degrading sense towards women?
---
---
Well, I wasn't around ten years ago. But, that being said, the industry is still run by men, 40-50-year-old men, running everything, in charge of 20-year-old girls, so it's really easy for girls to be pressured into doing things they don't want to do and regret doing. I feel like it should be more of the girls that control everything and it's not all the way there, not yet.
And, finally, what advice would you give to any young girl that's considering getting into the industry?
Basically, something I didn't realise when I first started – is that you're the boss, not your agent, no one else, so don't let them tell you what to do. Don't feel that you're asking for too much money, you deserve it, get your money while you can. Make sure that you're having fun and if you're not comfortable with something, don't do it.
You can follow Lana Rhoades on Instagram or Twitter but if you're reading this, you probably already do.
Now, check out Johnny Sins' guide to premature ejaculation.