If it ain't broke, don't fix it. And if you have a proven track record in writing, executive producing, and fronting workplace-related comedy like Paul Lieberstein – AKA Dunder Mifflin HR manager/resident sad sack Toby Flenderson from The Office (US) – why not convince Comedy Central to pay you for something like Out Of The Office?
Described as an original take on the modern workplace comedy genre, according to Deadline, this forthcoming project is about the blurring lines between working from home and would-be/should-be private life; hence the deeply inspired current title. The main story focuses on a young professional who finds that keeping her job is somehow tied to "helping her boss navigate his fast-failing marriage." Hopefully, it's better than Netflix's Space Force. Shudders.
RELATED: 'The Office' Reboot Has Been Greenlit By NBC (But There's A Catch)
If neither premise nor Lieberstein's involvement alone hasn't sold it for you, perhaps the comedic heavyweights featured in Out Of The Office's ensemble cast might convince you otherwise. From The Hangover and Community alum Ken Jeong and Jim Rash to SNL talents Jay Pharoah and Leslie Jones.
Seinfeld veteran Jason Alexander, yet another The Office (US) star in Oscar Nunez, Paul F. Tompkins, Milana Vayntrub, Cheri Oteri, Chris Gethard, and plenty more are also in the mix… one can only imagine what the dynamic with all of the above will be like. I'm thinking bottle rockets in a hamster cage.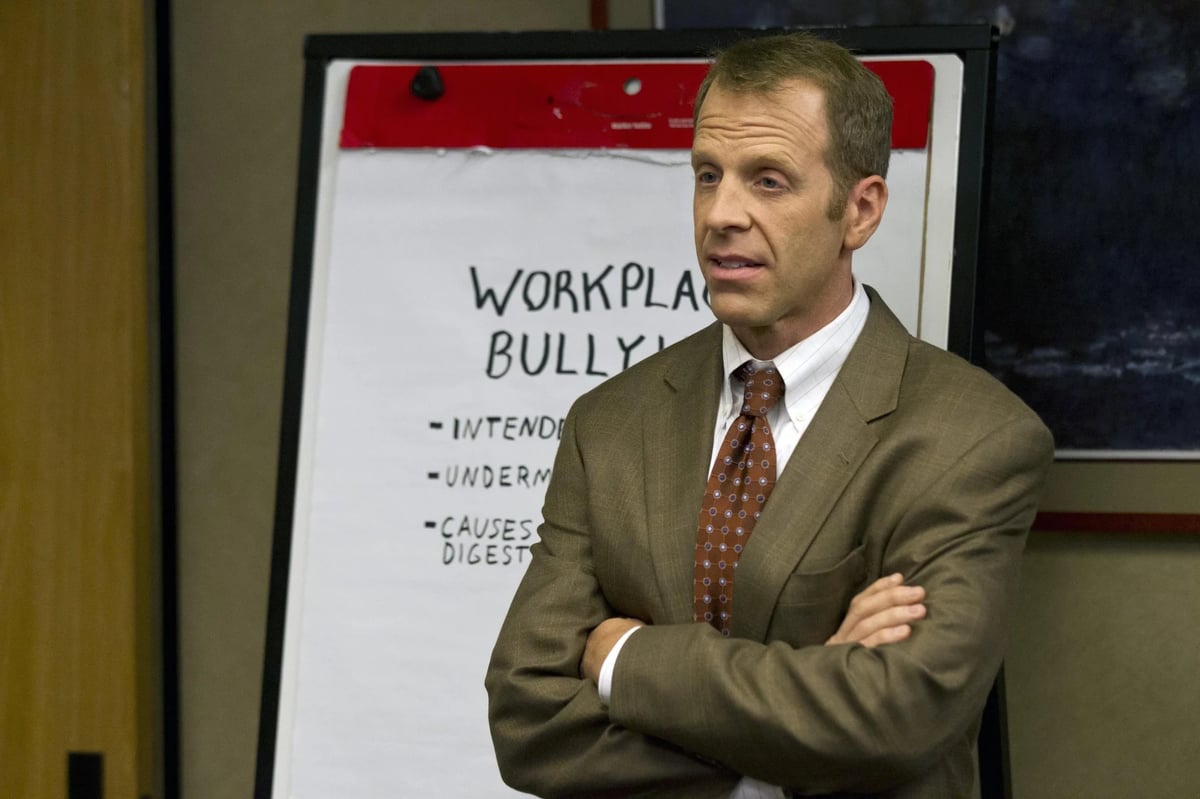 Written and directed by Paul Lieberstein himself, incidentally, Out Of The Office represents the second project of this kind from the soft-spoken multi-hyphenate in recent history.
During the early months of the pandemic, Lieberstein teamed up with fellow The Office executive producer Ben Silverman to produce a remote workplace comedy simply titled Remote, which was being shopped to CBS All Access (write what you know, I guess). Unsurprisingly, Silverman is also onboard for this one.
Out Of The Office is scheduled to premiere sometime in the American summer — meaning anytime between June to September. We'll update you as soon as we hear something.
In the meantime, check out BH's rankings for the greatest episodes from The Office (US) here and a bunch of Michael Scott highlights below.
RELATED: For Some Reason, 'The Office' Is Getting An Aussie Remake