Fashion and Film have always gone hand in hand, creating cult classics like Clueless (1995), Oceans 11 (2001) and Romeo & Juliet (1996). While designers like Tom Ford and Karl Lagerfeld have also built careers as respectable film makers too.
So when we found out fashion house Rag & Bone have teamed up with Goldern Globe-nominated actor John Turturro and two time Emmy-Winner Bobby Cannavale to create a short film called 'Hair', you can imagine our excitement. The film will be showcased at Tribeca Film Festival this month featuring the brands Spring/Summer 2017 collection.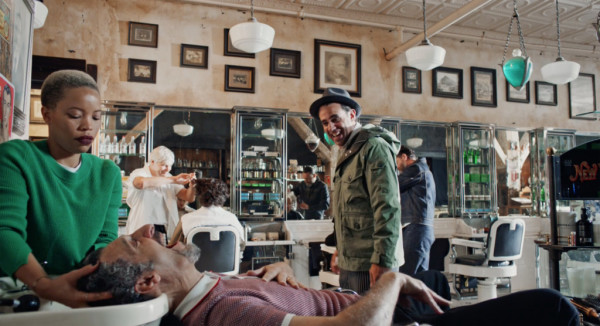 Shot in Williamsburg, Brooklyn by Fred Elmes, the film features an improvised conversation about a man's particularity for his hair between the two actors. The film is completely unscripted so were expecting some pretty funny moments. Think Comedians in Cars Getting Coffee.. except in a barber shop with better clothes.
---
---
"It was fun to find the right location that would compliment the Rag & Bone clothing. I scouted several places with Fred Elmes and we felt that this specific classic barber shop was the perfect location. Clothes and hair go together; they're part of your social identity," said John Turturro.
This isn't the first time these actors have collaborated with Rag & Bone, Hair follows on from the 2016 Men's project they did together. Turturro continues, "Working with Rag & Bone was very creative and collaborative, with this short, I wanted to convey the spirit of their brand which is fun, lively, and urban with a focus on quality and craftsmanship."
Check out the trailer below:
Hair will debut during the Tribeca Film Festival®, presented by AT&T on April 21st, 2017 in New York City.