Historically, the streaming service has kept its numbers close to its chest. But in a rare moment of transparency, Netflix CEO & Chief Content Officer – Ted Sarandos – has offered the public its "most comprehensive look so far" regarding the most popular movies and shows on its platform by numbers.
As you'd expect from the world's #1 content machine, the figures are nothing short of staggering. In terms of household accounts reached and hours streamed within the first 28 days of release, steamy period drama Bridgerton starring Rege-Jean Page and Phoebe Dynevor ranked highest for the show category – 82 million household accounts and 625 million hours.
When it came to movies action-thriller Extraction starring Australia's own Chris Hemsworth reached the most households at 99 million. Sandra Bullock-led horror Bird Box, on the other hand, clocked in at an equally impressive 282 million hours.
---
---
RELATED: Netflix Content Budget To Exceed $17 Billion In 2021
"We're trying to be more transparent with talent, with the market," Ted Sarandos noted at Vox Media's Code Conference 2021 in reference to the operation's secrecy. Netflix's boss later added how the new, high-concept Korean survival drama, Squid Game, is currently on pace to overtake Bridgerton as the most popular Netflix show ever… despite having only premiered on September 17th.
"We did not see that coming in terms of its global popularity."
While Netflix doesn't exactly have an infinite content budget, Sarandos & Co certainly like to test the upper limits. As revealed in its Q1 earnings report earlier this year, the streaming giant plans to fork out over US$17 billion (AU$22 billion) throughout fiscal 2021.
"As we've noted previously, the production delays from COVID-19 in 2020 will lead to a 2021 slate that is more heavily second-half weighted with a large number of returning franchises," outlines Netflix.
RELATED: Netflix Is Paying A Stupid Amount Of Money For 'Knives Out' 2 & 3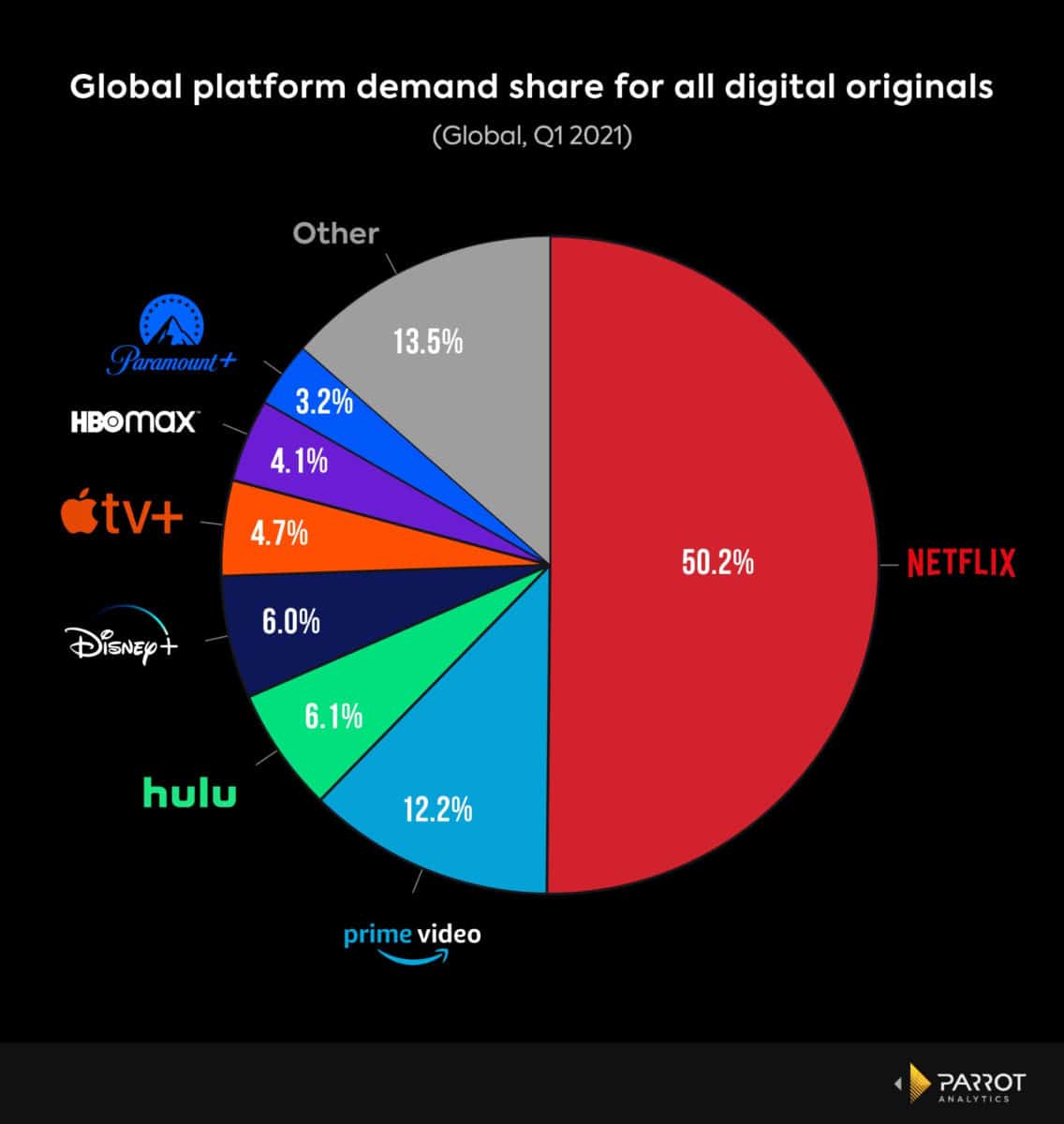 "And while the rollout of vaccines is very uneven across the world, we are back up and producing safely in every major market, with the exception of Brazil and India."
---
---
"Assuming this continues, we'll spend over $17 billion in cash on content this year and we'll continue to deliver an amazing range of titles for our members with more originals this year than last."
For reference, the Netflix content budget was only US$13.9 billion in 2019, dipping to just US$11.8 billion last year for obvious reasons. Reading between the lines, it's clear the crimson N is playing for keeps as upstart services vie for market share and the boom of subscriber growth it enjoyed during the pandemic begins to ease off.
Check out the breakdown for yourself below.
Netflix Most Popular Movies & Shows (Household Accounts)
Movies
Extraction – 99 million
Bird Box – 89 million
Spenser Confidential – 85 million
6 Underground – 83 million
Murder Mystery – 83 million
The Old Guard – 78 million
Enola Holmes – 77 million
Project Power – 75 million
Army of the Dead – 75 million
Fatherhood – 74 million
Shows
Bridgerton season 1 – 82 million
Lupin: Part I – 76 million
The Witcher season 1 – 76 million
Sex/Life season 1 – 67 million
Stranger Things season 3 – 67 million
Money Heist: Part 4 – 65 million
Tiger King season 1 – 64 million
The Queen's Gambit – 62 million
Sweet Tooth season 1 – 60 million
Emily in Paris – 58 million
**First 28 days of release
Netflix Most Popular Movies & Shows (Hours Spent Streaming)
Movies
Bird Box – 282 million
Extraction – 231 million
The Irishman – 215 million
The Kissing Booth 2 – 209 million
6 Underground – 205 million
Spenser Confidential

– 197 million

Enola Holmes – 190 million
Army of the Dead – 187 million
The Old Guard – 186 million
Murder Mystery

– 170 million
Shows
Bridgerton season 1 – 625 million
Money Heist: Part 4 – 619 million
Stranger Things season 3 – 582 million
The Witcher season 1 – 541 million
13 Reasons Why season 2 – 496 million
13 Reasons Why season 1 – 476 million
You season 2 – 457 million
Stranger Things season 2 – 427 million
Money Heist: Part 3 – 426 million
Ginny & Georgia season 1 – 381 million
**First 28 days of release