George RR Martin and Robert Redford may appear to be a rather unlikely union, but in the specific context of AMC's neo-western + neo-noir + psychological thriller crime series Dark Winds, their roles as executive producers make perfect sense.
Created by Graham Roland – who you may know as the co-creator of Amazon's Tom Clancy's Jack Ryan slash writer and producer for Fringe slash writer for Prison Break – the upcoming six-episode affair is based on Tony Hillerman's celebrated Joe Leaphorn and Jim Chee detective novels. The first of which, The Blessing Way, was published back in 1970.
This time around, Lieutenant Joe Leaphorn has been brought to life by Zahn McClarnon (Westworld, Fargo) while his fresh-faced deputy Jim Chee is portrayed by Kiowa Gordon (The Red Road, Roswell, New Mexico). Together, they must juggle solving a grisly double murder with exploring their personal trauma, personal demons, and spiritual beliefs – all set against the backdrop of a remote Navajo Nation outpost near Monument Valley, circa 1971. In other words, it's a stoic drama with a hint of the fantastical, hence Martin and Redford.
---
---
RELATED: If You Liked 'Yellowstone' & 'Stranger Things', You'll Love This New Series
Given how the titular literary characters of Hillerman's long-running series didn't team up until his seventh book, Skinwalker, we can reasonably assume that's what Dark Winds will use as the principal basis for season 1; with elements clearly borrowed from the eleventh instalment, Sacred Clowns. For those of you curious enough to read more about both, here's a spoiler-free description that'll shed a little light on what we could be in for (courtesy of SuperSummary):
Skinwalkers is a 1986 detective novel by American author Tony Hillerman. The seventh book follows recurring characters Joe Leaphorn and Jim Chee, who tag team to solve crimes for the Navajo Tribal Police. Leaphorn's mainstream detective style and skepticism about Native American mysticism complement the open-mindedness of his younger colleague, officer Chee. 

In the novel, the two set out to solve a string of murders that have happened across the reservation. Though they fail to connect the dots or find a suspect, when someone tries to murder Chee, they realise their investigation might have turned up some clues. 

The book won several awards in the novel genre, including the Anthony and Spur Awards, establishing Hillerman as a master crime fiction writer of the 1980s.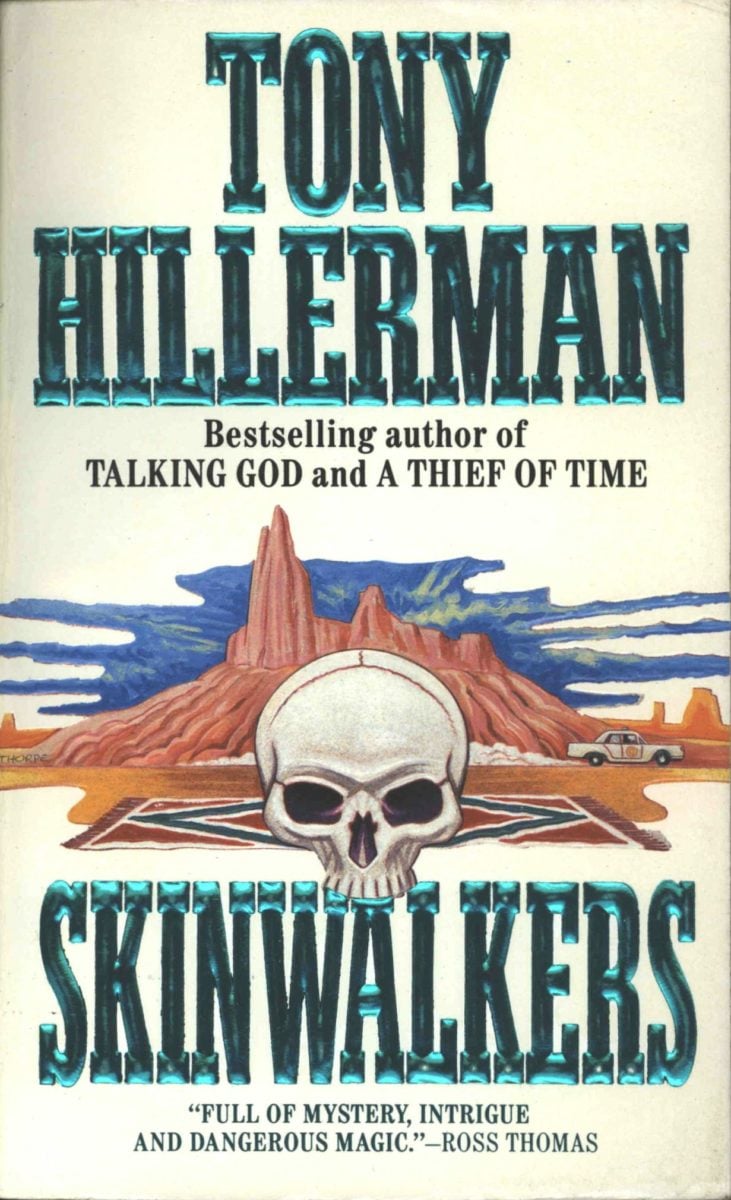 RELATED: HBO Confirms Winter Premiere For 'Game Of Thrones' Prequel 'House Of The Dragon'
Sacred Clowns, a 1993 crime novel by Tony Hillerman, concerns an investigation in the wake of the inexplicable murder of Eric Dorsey, a school shop teacher, which is followed by another murder that seems to be connected. Two officers for the police force of the Navajo tribe, Lieutenant Joe Leaphorn and Officer Jim Chee, scramble to get a lead on the murderer before he takes another life. 

The novel is notable for bending the typical plot structure of a crime novel to explore the nuances of tribal police forces and how they interact and litigate with American social and legal institutions and predominate narratives about crime.
Zahn McClarnon and Kiowa Gordon are joined by Noah Emmerich as Whitover, "a burned-out FBI agent whose career is dying"; Jessica Matten as Bernadette Manuelito, "a Navajo police sergeant who is sharp as a tack and works closely with Leaphorn"; Rainn Wilson as Devoted Dan, "a degenerate missionary who relies on his faith to recruit followers"; and Deanna Allison as Leaphorn's wife Emma.
While the series has been created by Graham Roland, showrunning duties have been left in the extremely capable hands of Vince Calandra, who has also worked on Tom Clancy's Jack Ryan, in addition to executive producing tonally similar entertainment in HBO's Sharp Objects and Hulu's Castle Rock.
Dark Winds premieres its first two episodes on June 12th of 2022 via AMC, we'll let you know when it hits domestic streaming services – check out the trailer above.
Side note: between this and Elden Ring, you can see why George RR Martin is struggling to finish that last A Song of Ice & Fire novel.
---
---