We're now approaching the two-year mark since the hit teen drama's last episode, hence why you're sniffing around for details about Euphoria season 3 like it's a suitcase full of borrowed narcotics. But the delay is more than understandable.
In the time since this article was first published, the production has faced (and is currently facing) numerous obstacles.
From the entire lengthy saga involving creator Sam Levinson's critically panned side-project The Idol, produced with HBO and The Weeknd (real name: Abel Tesfaye); the Writer's Guild of America and SAG-AFTRA strikes; as well as the unfortunate passing of Angus Cloud, who portrayed fan-favourite character Fezco… suffice it to say, plenty has happened since the previous season wrapped up.
Here's what we know about Euphoria season 3 so far.
Everything We Know About HBO's Euphoria Season 3 (2023)
Has Euphoria season 3 been confirmed?
In early February of 2022, weeks before the latest season had even wrapped up airing all eight episodes, the Euphoria Instagram account posted a short 13-second clip with a caption indicating it'd been greenlit for more emotionally + physically violent drama: "#EUPHORIA has been renewed for season 3."
"Sam, Zendaya, and the entire cast and crew of Euphoria have taken season 2 to extraordinary heights, challenging narrative convention and form, while maintaining its heart," said Francesca Orsi, Executive Vice President of HBO Programming.
"We couldn't be more honoured to work with this gifted, wildly talented team or more excited to continue our journey with them into Euphoria season 3."
Casey Bloys, HBO Chief Content Officer, later added elsewhere: "I'm very excited about what they've got planned [for season 3]. So I will leave that to them. I will say, generally speaking, we trust where they want to take these characters. So we'll let the creative team lead the way."
RELATED: 'House Of The Dragon' Season 2 On Track For Its 2024 Premiere
What will the third season of Euphoria be about?
[Warning: major Euphoria season 1 & 2 spoilers ahead]
The Euphoria season 2 finale left fans divided.
While some were content with seeing Rue Bennett (Zendaya) get clean and enjoy a hit of serotonin that hadn't been induced by pill/powder/syringe, plus Nate Jacobs (Jacob Elordi) and Cassie Howard (Sydney Sweeney) receiving their just desserts through Lexi's play, others were quick to criticise the writing.
From the abrupt — and frankly silly — conclusion of Kat Hernandez (Barbie Ferreira) and Ethan Daley's (Austin Abrams) romantic arc to the unresolved matter of Rue still owing a human trafficker $10,000, all taking the backseat for a deeply unnecessary acoustic performance from Elliot (Dominic Fike), the complaints weren't exactly unfounded.
Side note: what was with that confusing artistic choice to have the chronology of events muddled by the play? And did Ashtray (Javon Walton) really need to be on the chopping block?
The upcoming season of Euphoria will have plenty of loose ends to tie up. Aside from Rue's debt to the cold and calculating school teacher turned underworld figure Laurie (Martha Kelly), the most pressing developments concern Fez (Angus Cloud) and Cal Jacobs (Eric Dane).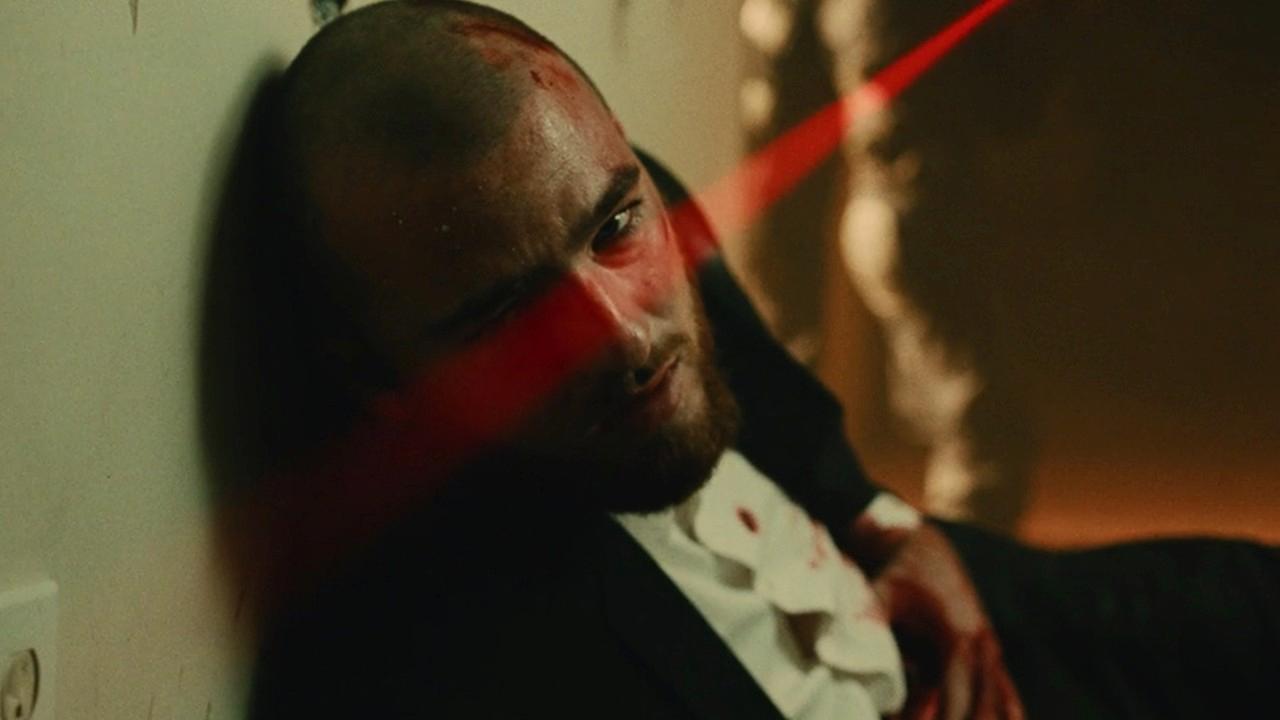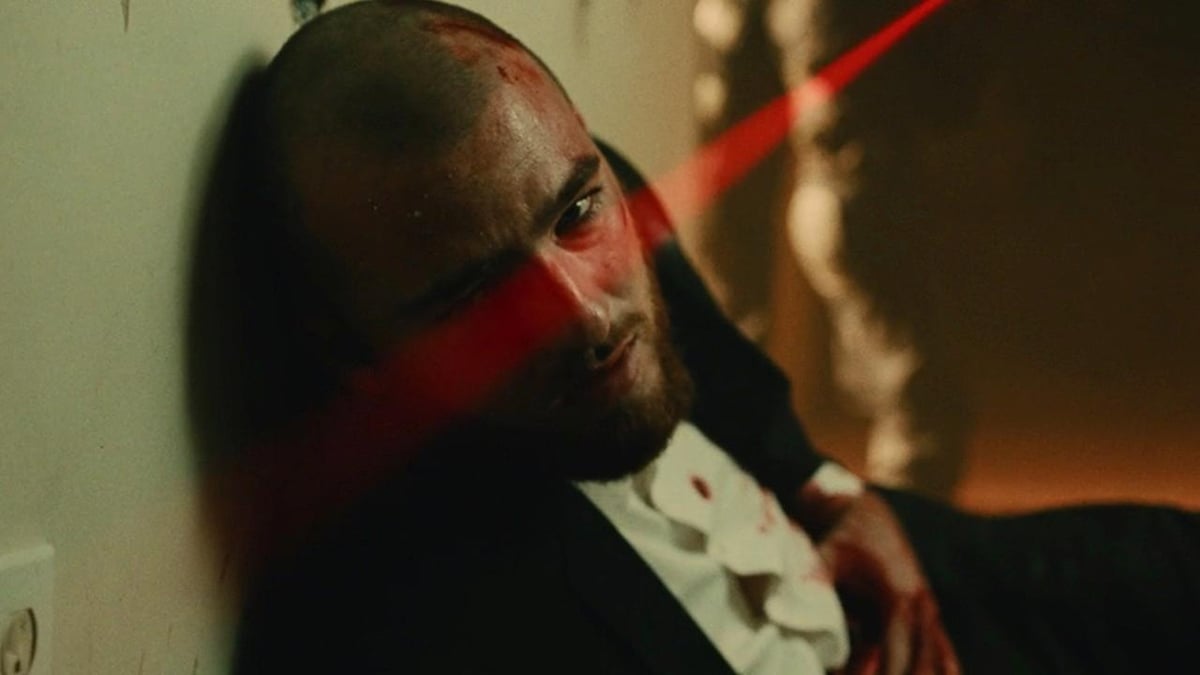 When we last left the beloved drug dealer, he was bleeding out from a gunshot wound as a chaotic SWAT team raid raged on all around him.
Prior to Angus Cloud's untimely death, there was speculation regarding whether he'd survive, thereby facing criminal charges for possession with intent to supply plus the murder of Mouse (Meeko Gattuso) after being snitched on by a now-dead Custer (Tyler Chase) — as well as having his prints on the weapon that permanently silenced Custer — or whether the crimes would all be pinned on Ashtray.
Now, the question is how they'll write Fezco out of the story in a semi-natural way that'll also somehow honour the late thespian's memory.
As for Cal Jacobs, the model citizen of East Highland finds himself in handcuffs for a very different reason.
After being confronted by his son Nate, it was revealed the police received evidence he'd committed statutory rape during an encounter with Jules Vaughn (Hunter Schafer); all of Cal's underage sex tapes conveniently downloaded onto a USB by his own psycho offspring.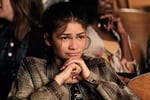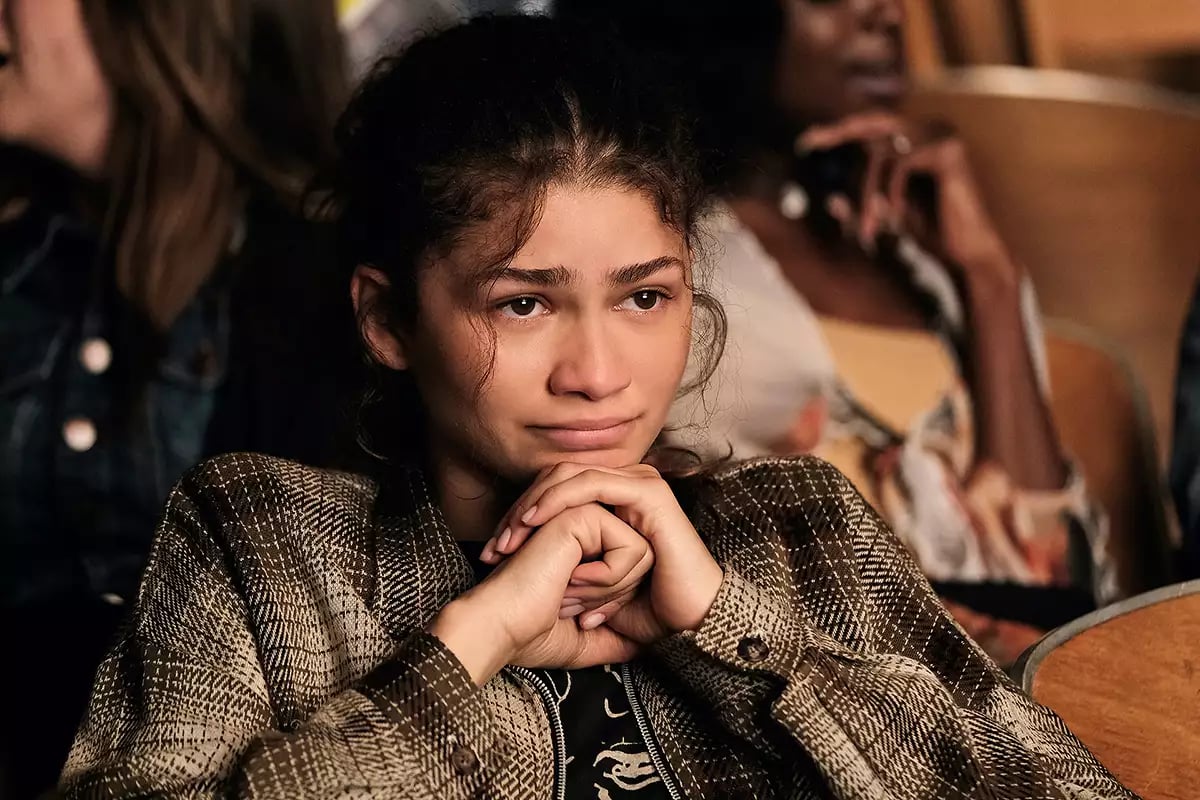 And based on her closing monologue in the season 2 finale, Rue's sobriety journey may soon be coming to an end in favour of good old-fashioned drug addiction.
"I stayed clean through the rest of the school year. I wish I could say that was a decision I made. In some ways, it was just easier. I don't know if this feeling will last forever. But I am trying."
There's even a wild theory circulating the internet that she's already dead and narrating from beyond the grave, due to the tense she speaks in.
In conversation with Vogue, Emmy Award-nominated costume designer Heidi Bivens has also alluded to the possibility of a major time jump to create some distance from the second season.
"There is talk of it being approximately five years in the future, and that they're not in high school anymore. Dorothy's not in Kansas anymore," revealed Bivens.
"I mean, it might be a total trip. Who can say? But knowing Sam's brain, it's gonna be exciting, and he will challenge all of us, because he won't want to repeat himself. It'll be something new for the audience to discover."
This is far from over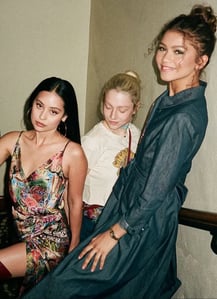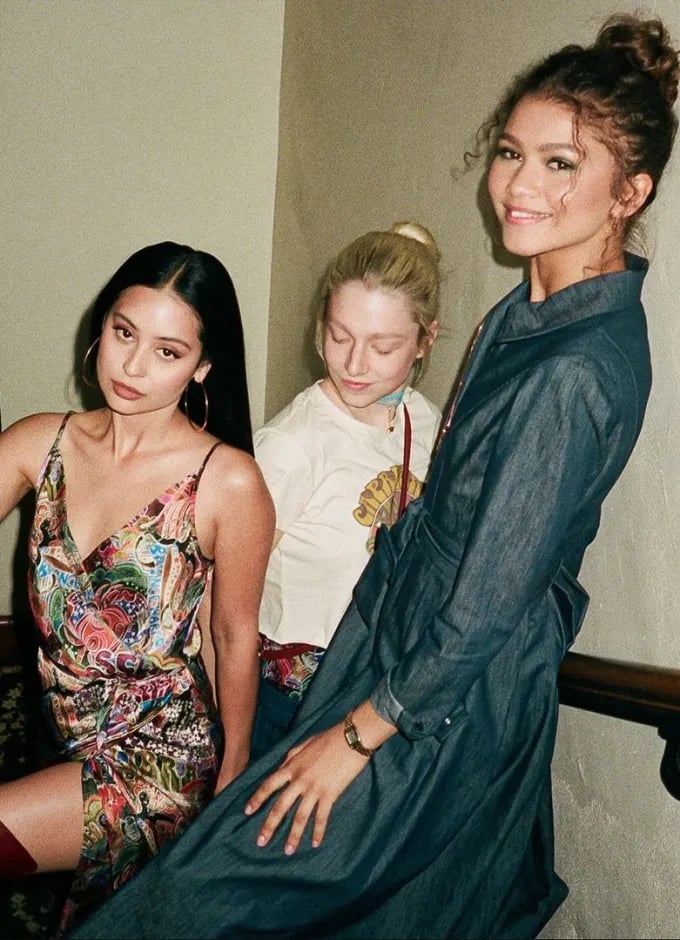 Considering the shock announcements that HBO stablemates Succession and Barry were pre-emptively calling it a day, you'd be forgiven for thinking the next season of Euphoria will close the chapter on Rue's saga.
Thankfully, HBO Chief Content Officer Casey Bloys has reassured the public we ain't done yet.
In fact, according to Deadline, Bloys and his creative team aren't just looking to continue the current series, but also "evolving" the franchise as its characters grow older, alluding to the possibility of spin-off properties and so forth.
Are we surprised? Not really, to be honest. Especially when you realise the hype surrounding this runaway success isn't some nebulous concept. It's something that can actually be quantified.
Not only was its sophomore season the second most-watched show in HBO's history behind Game of Thrones — 19 million during its US debut alone; averaging 16.3 million per episode — and the most tweeted-about show this decade, according to Parrot Analytics, the teen drama was over 76 times more in-demand than any other show.
So long as these numbers continue to grow (or simply hold), we imagine HBO will be keen to keep the gravy train chugging along.
Do we know the Euphoria season 3 cast members?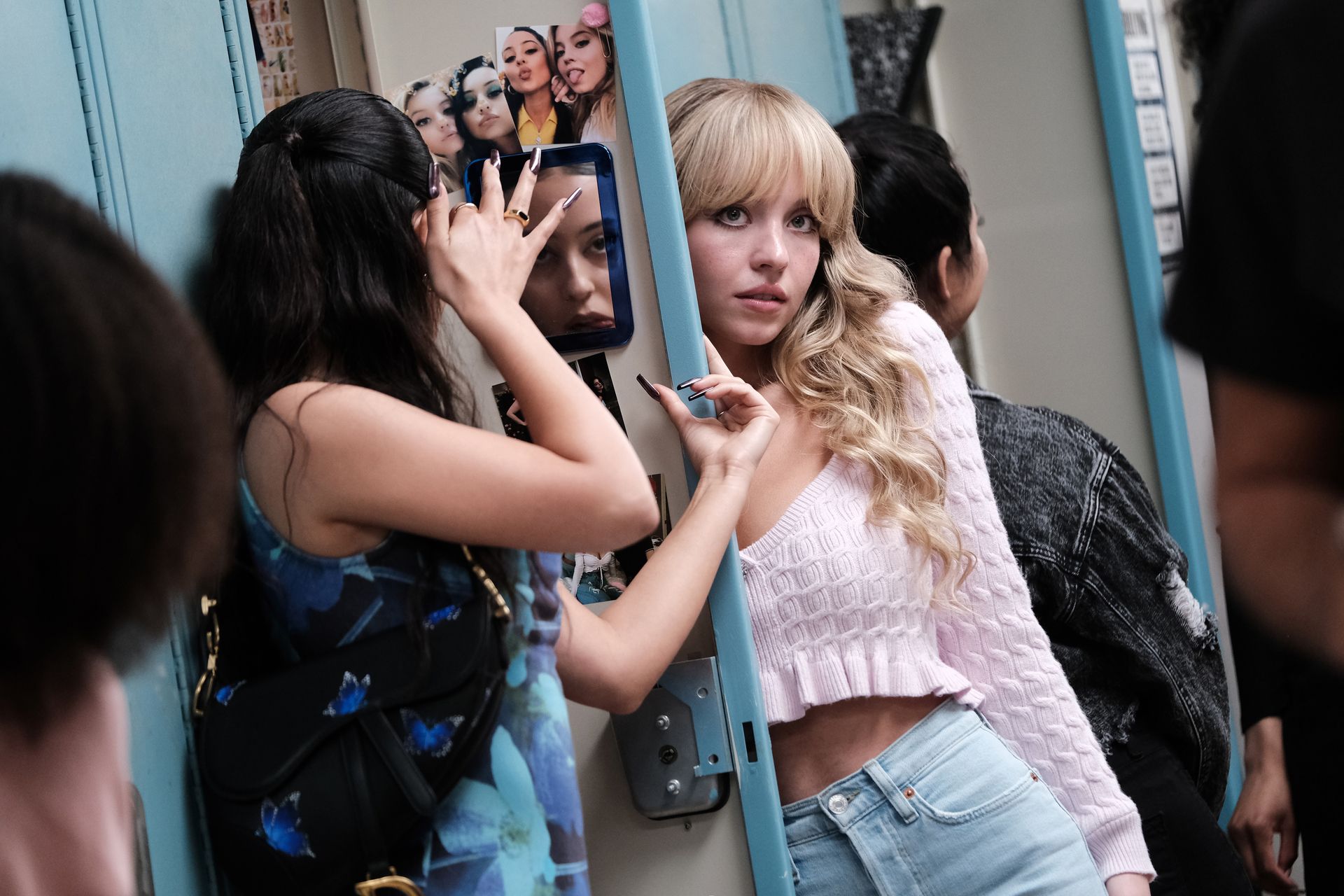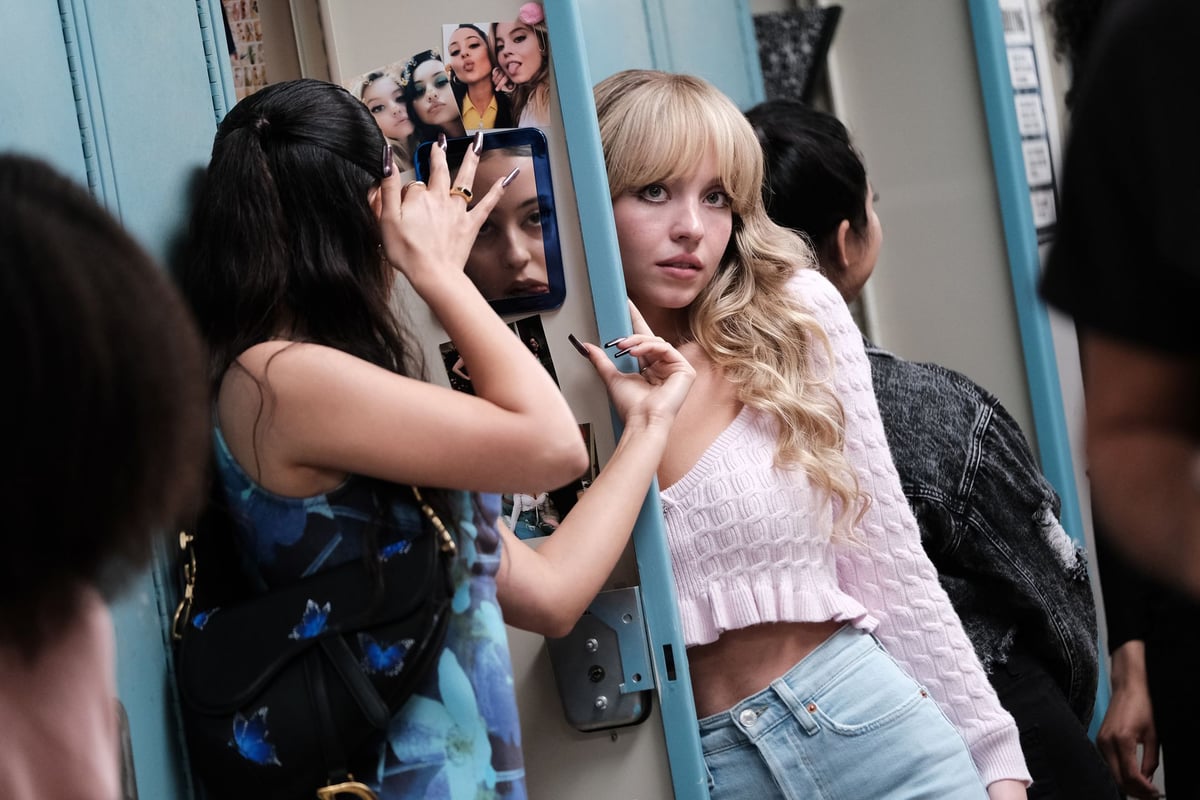 It'd be reasonable to assume most of the HBO series' regulars are returning to the fictitious town of East Highland: Zendaya as Ruby Bennett — for an eye-watering fee of almost $1 million per episode — Hunter Schafer as Jules Vaughn, Maude Apatow as Lexi Howard, Jacob Elordi as Nate Jacobs, Sydney Sweeney as Cassie Howard, and Alexa Demie as Maddy Perez.
We're also confident about seeing Nika King as Leslie Bennett, Storm Reid as Gia Bennett, Colman Domingo as Ali Muhammed, Alanna Ubach as Suze Howard, John Ales as David Vaughn, Chloe Cherry as Faye, Martha Kelly as Laurie, Austin Abrams as Ethan Daley, and maybe even Algee Smith as Christopher McKay.
Despite his character's arrest, Eric Dane — who plays Nate's father, Cal Jacobs — hinted at further exploration.
"There's gonna be redemption. I mean, that's the trajectory he's on," Dane told Variety
"I can't imagine Cal's life from solitary confinement. It's tough to work Cal into the storyline when he's behind bars."
RELATED: Surprise, Surprise… HBO Raked In The 2023 Emmy Nominations
Despite Elliot telling Rue it was probably for the best if they were no longer friends, Dominic Fike assured fans he'll be sticking around for Euphoria season 3 on The Tonight Show Starring Jimmy Fallon. Most likely to continue his complicated dalliance with Hunter Schafer's Jules, mirroring what was going on in real life.
And despite the fact our favourite hardened pre-teen was (ostensibly) executed during the finale's shootout, Javon Walton has hinted young Ashtray will still have a role to play in the upcoming season.
"With Ashtray, we're not 100% if he's dead, because you saw absolutely no blood, right?" Walton told Entertainment Weekly.
"You didn't see him fall. You did hear the bullet, but you didn't see him get shot. So, there are little things that could potentially bring him back for another season."
Last October, Walton added: "I can't wait to get back to work with everyone. I feel like it's been way too long. I just can't wait to see everyone and [get] working on set again."
Perhaps the plot twist will be Ashtray's survival and Fez's demise.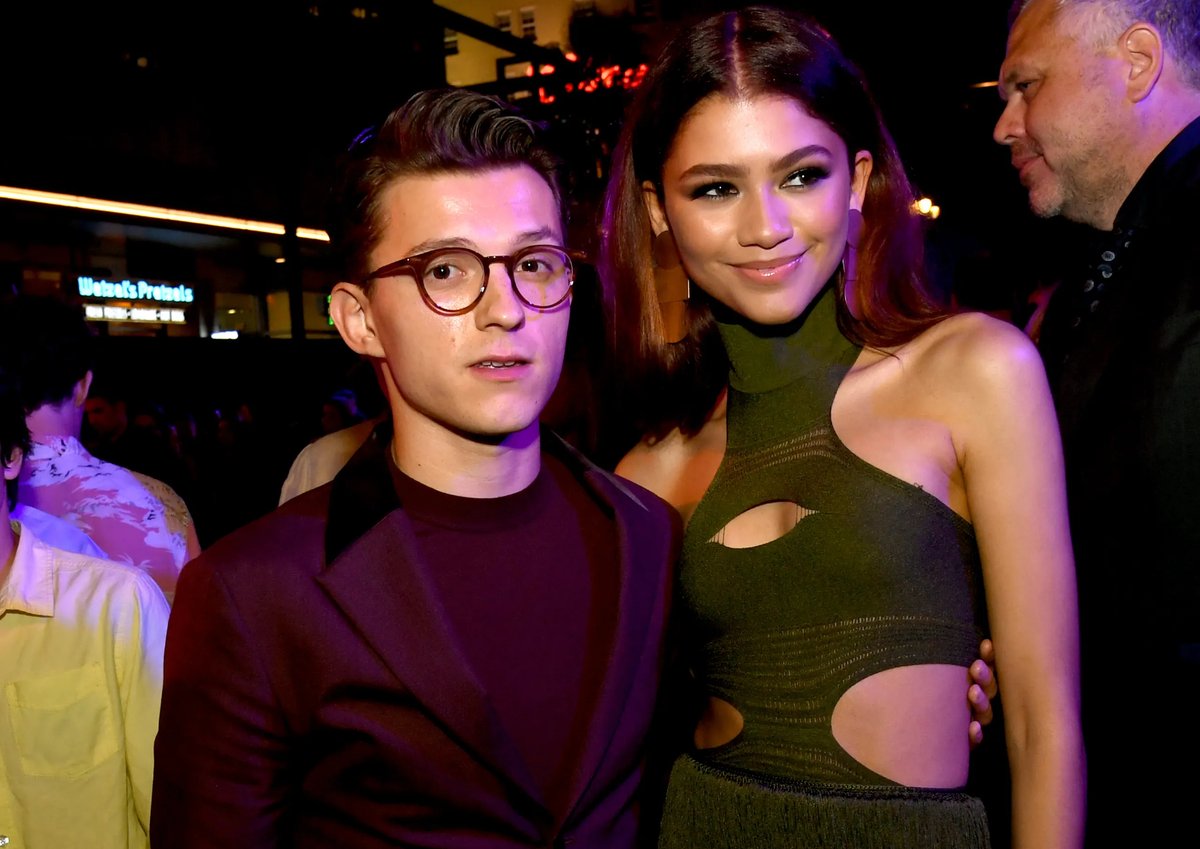 Additionally, there has been chatter surrounding Tom Holland making a guest appearance. The Spider-Man actor previously expressed interest in joining the Euphoria cast, with reports indicating he'd visited the set of the second season "at least 30 times."
"You know, we joke about sneaking him into the background and seeing if someone can spot him," Zendaya said of her boyfriend.
"Listen, I have been petitioning for this for a long time and it has not happened yet and I'm very disappointed," said Tom Holland.
He's enthusiastic, but don't hold your breath.
Of course, as we've alluded to earlier, not all the characters are making a return. Like Barbie Ferreira's Katherine Hernandez, for one.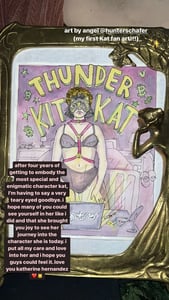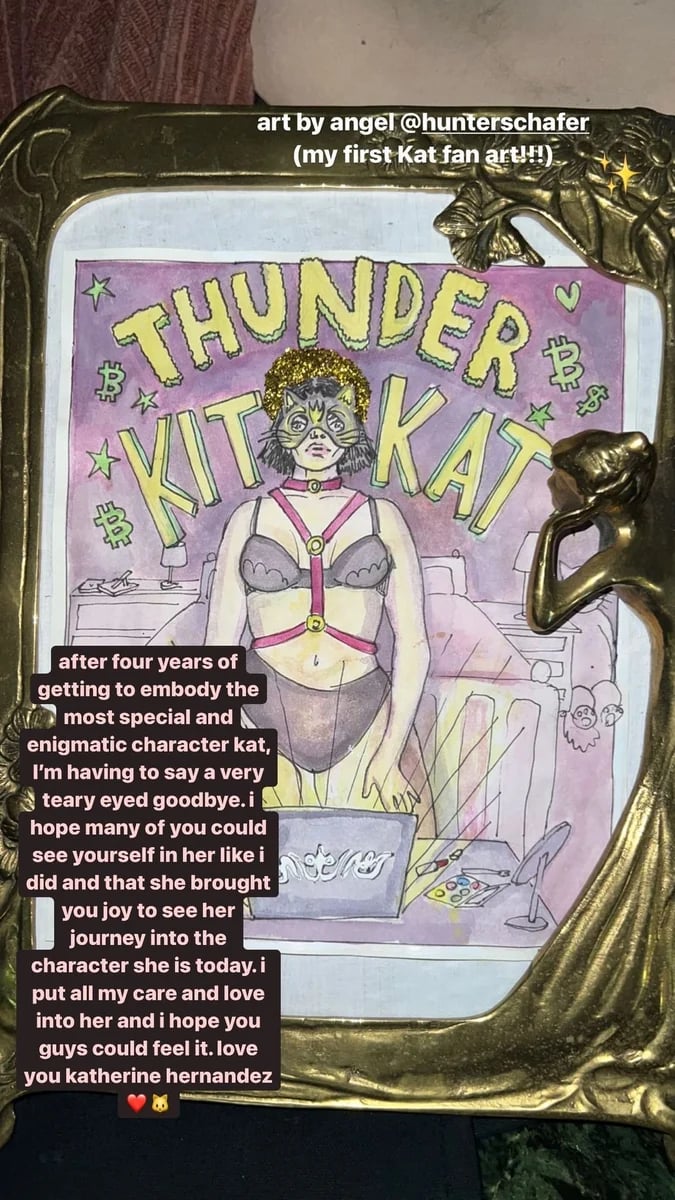 In the wake of "reports" (read: unsubstantiated rumours) that the actress was having creative differences with creator Sam Levinson, she announced her departure ahead of season 3.
"After four years of getting to embody the most special and enigmatic character Kat, I'm having to say a very teary-eyed goodbye," Barbie Ferreria captioned fan art of Kat sketched by co-star Hunter Schafer on Instagram.
"I hope many of you could see yourself in her like I did and that she brought you joy to see her journey into the character she is today."
For another…
Angus Cloud's death
We are incredibly saddened to learn of the passing of Angus Cloud. He was immensely talented and a beloved part of the HBO and Euphoria family. We extend our deepest condolences to his friends and family during this difficult time. pic.twitter.com/PLqkz5Rshc

— euphoria (@euphoriaHBO) July 31, 2023
We often forget this is about a little more than just playing characters on camera. Real-life people with their own complex lives are involved.
On July 31 of 2023, a week after the passing of his father, actor Angus Cloud was found dead at his family home in Oakland, California. He was only 25.
In an official statement — along with a photo captured by set photographer Eddy Chen — posted via the show's social media accounts, Euphoria paid tribute to Angus Cloud:
We are incredibly saddened to learn of the passing of Angus Cloud. He was immensely talented and a beloved part of the HBO and Euphoria family. We extend our deepest condolences to his friends and family during this difficult time.
Zendaya also took the time to commemorate her co-star, who she lovingly described as her "brother."
"Words are not enough to describe the infinite beauty that is Angus (Conor). I'm so grateful I got the chance to know him in this life, to call him a brother, to see his warm kind eyes and bright smile, or hear his infectious cackle of a laugh (I'm smiling now just thinking of it)," wrote the lead actress.
"I know people use this expression often when talking about folks they love… 'they could light up any room they entered.' But boy let me tell you, he was the best at it. I'd like to remember him that way. For all of the boundless light, love, and joy he always managed to give us."
"I'll cherish every moment. My heart is with his mother and family at this time and please be kind and patient as grief looks different for everyone."
While the cause of death has yet to be announced, his mother Lisa Cloud has assured the public her son "did not intend to end his life" out of grief.
"Friends, I want you all to know I appreciate your love for my family at this shattered time," Lisa Cloud she explained in a Facebook post.
"I also want you to know that although my son was in deep grief about his father's untimely death from mesothelioma, his last day was a joyful one. He was reorganizing his room and placing items around the house with intent to stay a while in the home he loved. He spoke of his intent to help provide for his sisters at college, and also help his mom emotionally and financially."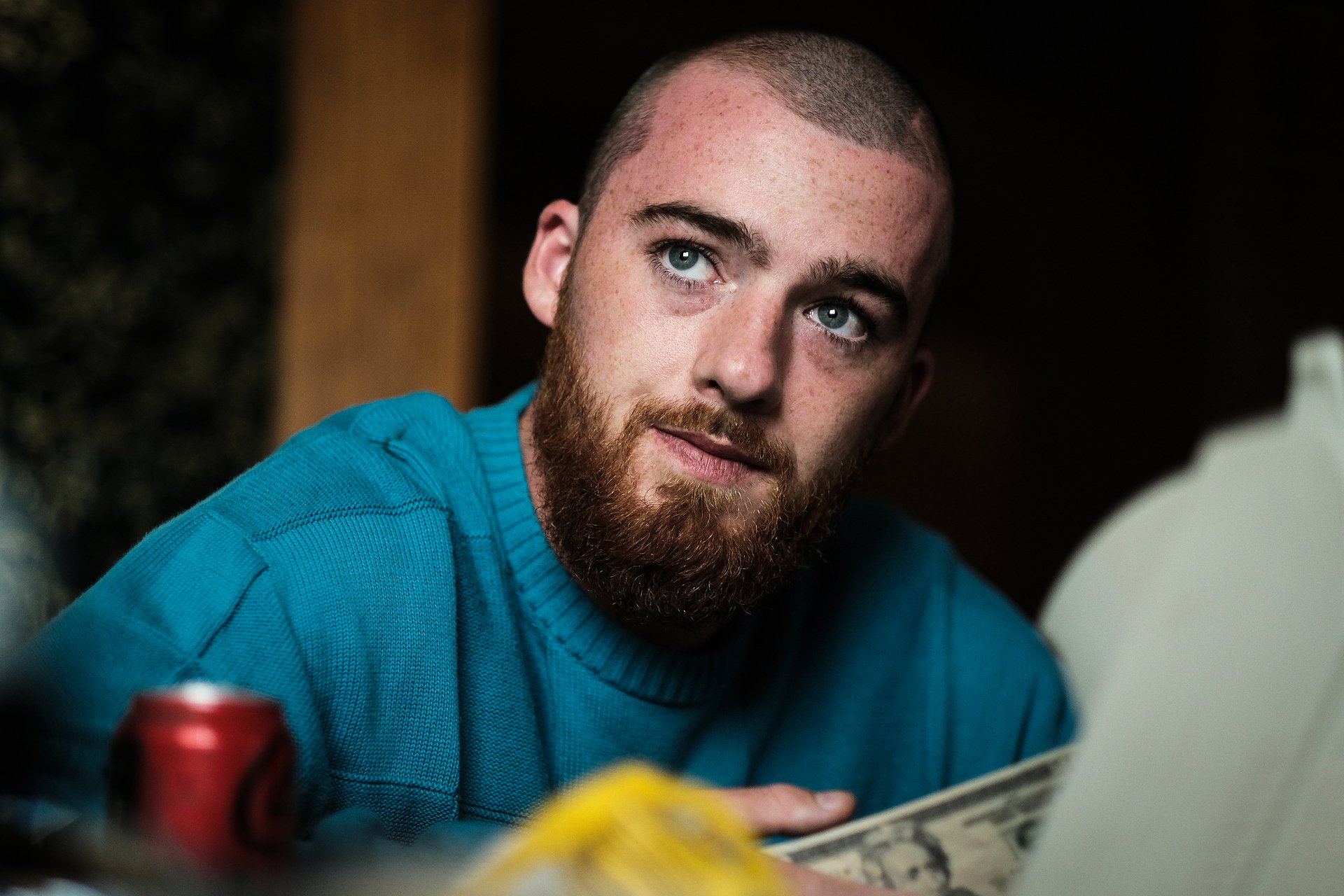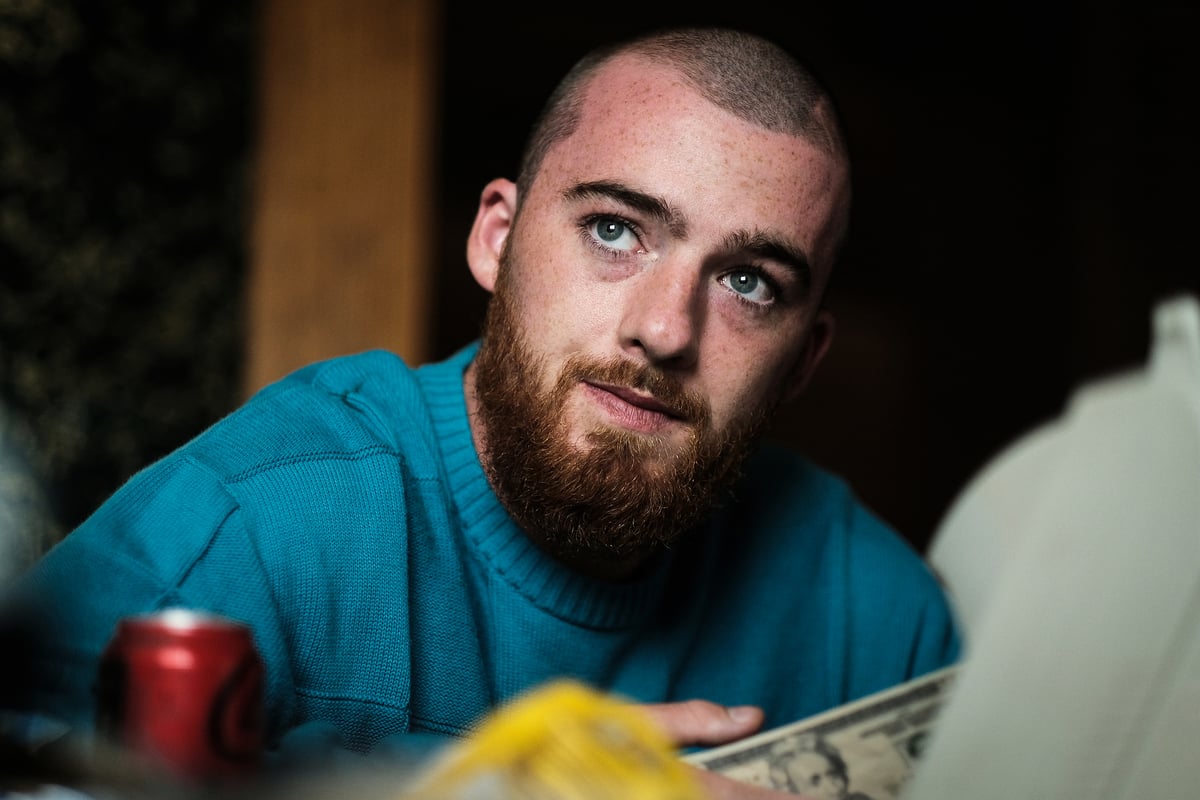 RELATED: 'The White Lotus' Season 3 Is Taking HBO's Hit Series To Asia
"He did not intend to end his life. When we hugged goodnight we said how much we loved each other and he said he would see me in the morning. I don't know if or what he may have put in his body after that. I only know that he put his head on the desk where he was working on art projects, fell asleep, and didn't wake up."
"We may find out that he overdosed accidentally and tragically, but it's abundantly clear that he did not intend to check out of this world."
Lisa Cloud did, however, note Angus' "struggles were real"; referring to both his mental health struggles and the head injury he sustained 10 years ago that "miraculously didn't result in death."
"He was given 10 bonus years and filled them with creativity and love."
The nudity problem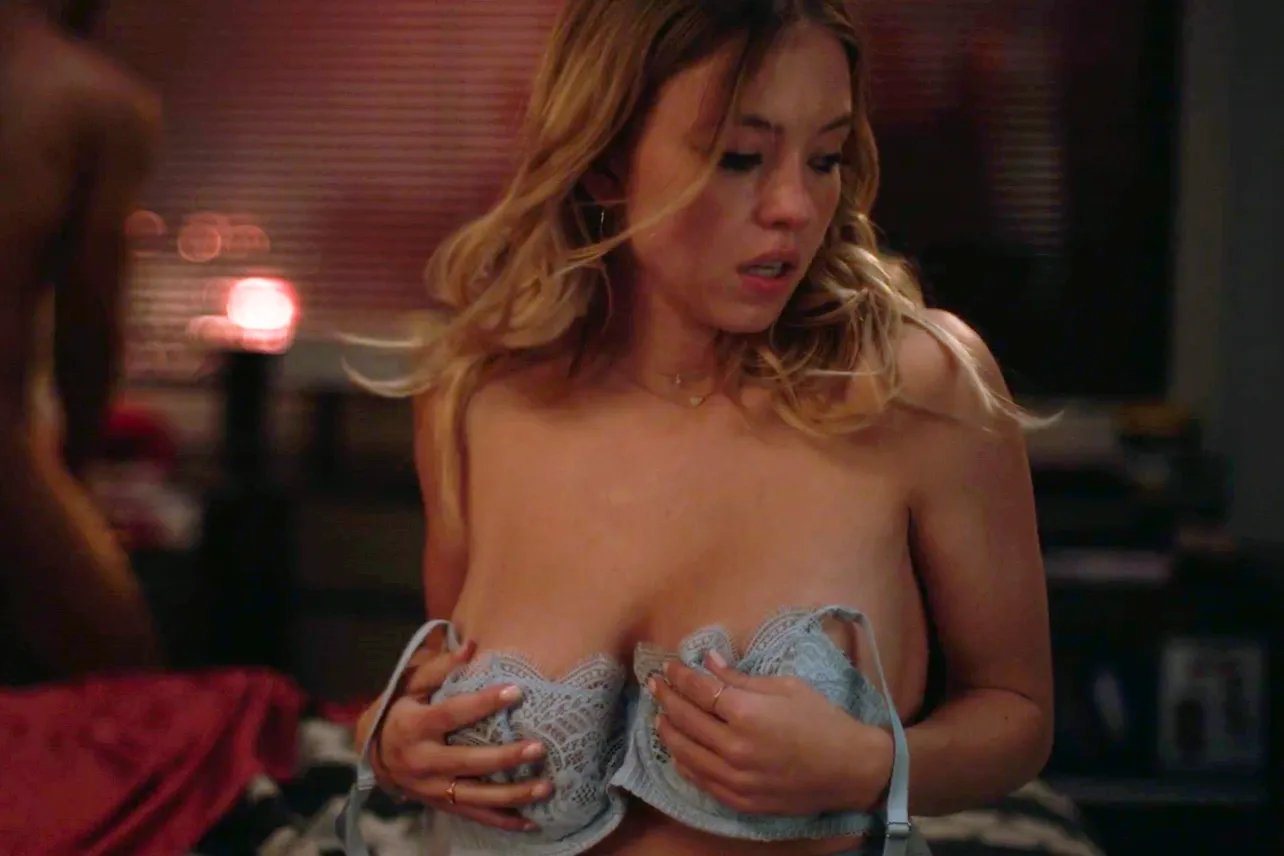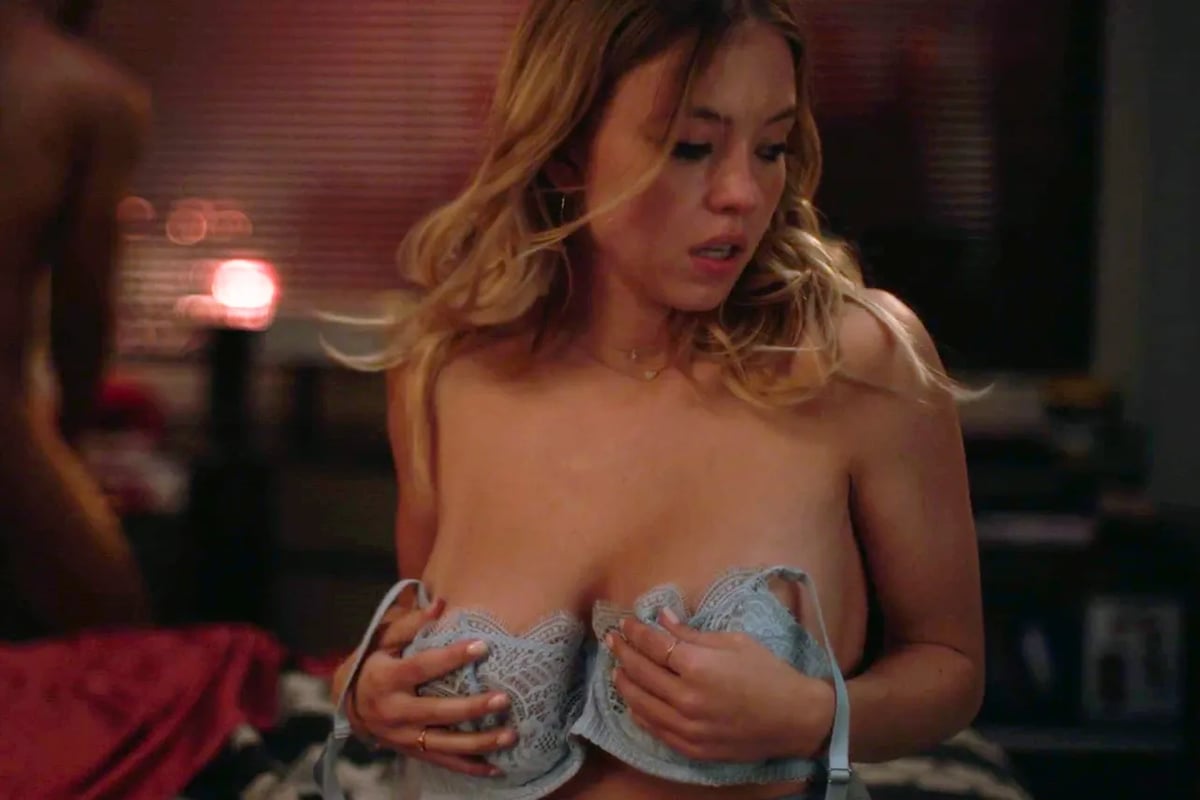 In 2022, Sam Levinson faced backlash for the HBO series' gratuitous nudity. Cast members were forced to speak about the matter.
"Every scene is like, '[Nate Jacobs] sleeps with this person. He does this with this person naked,'" Jacob Elordi explained during his most recent appearance on The Ellen DeGeneres Show.
"On Euphoria, it comes with the territory of the character. He's this ultra-masculine, macho jock. Those guys, I think, tend to go around pretty shirtless, so it's sort of OK."
"I don't think as many people took me seriously in Euphoria because I took my shirt off," Sydney Sweeney told Cosmopolitan.
"There are hour-long compilations of male actors with nude scenes who win Oscars and get praised. But the moment a woman does it, it degrades them."
But that isn't to say anyone has been coerced into stripping bare.
Sweeney added: "[Sam Levinson] is amazing."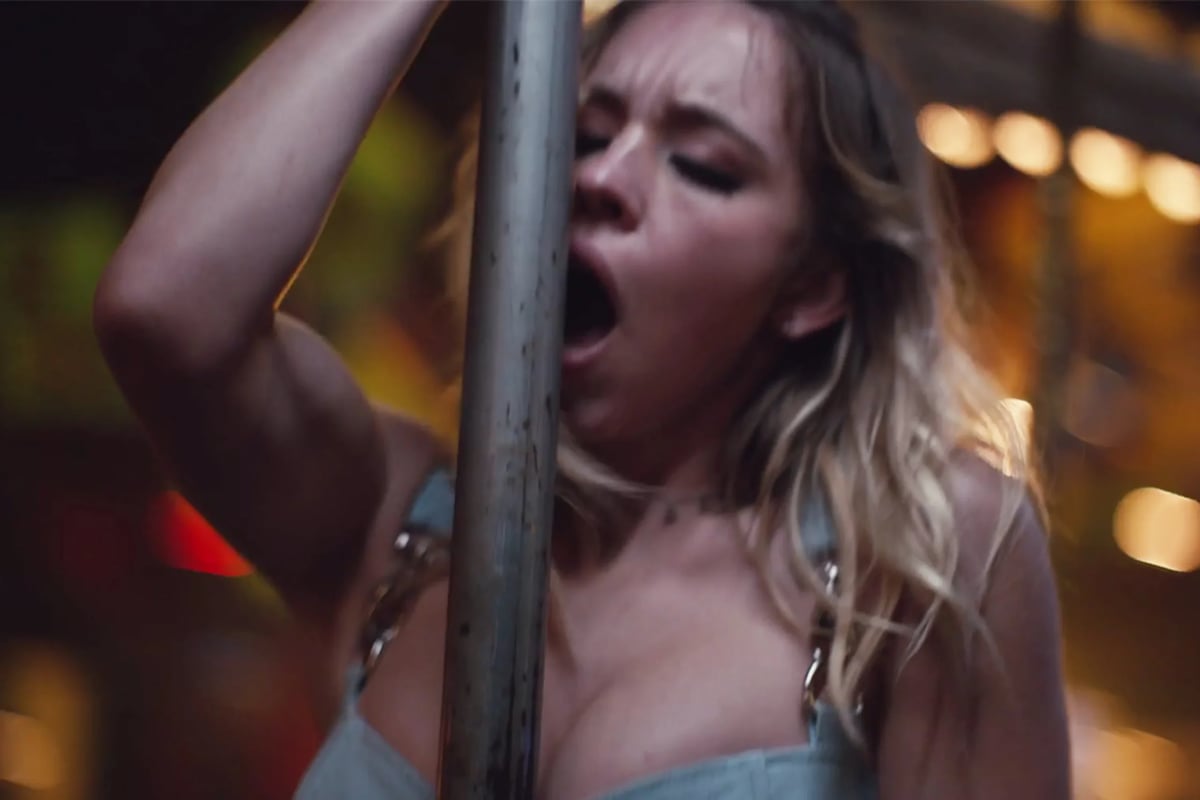 "There are moments where Cassie was supposed to be shirtless and I would tell Sam, 'I don't really think that's necessary here.' [And] he was like, 'OK, we don't need it.' When I didn't want to do [a nude scene], he didn't make me."
"[Sam Levinson] thought it would be more interesting if my dress fell to the ground," Minka Kelly revealed to Vanity Fair.
"That was my first day as a guest on this new show, and I just didn't feel comfortable standing there naked."
"I said, 'I'd love to do this scene, but I think we can keep my dress on.' He was like, 'OK!' He didn't even hesitate. And he shot a beautiful scene and got exactly what he wanted."
Even with the presence of an intimacy coordinator — who Elordi jokes is his "second mum" — it'd also be reasonable to assume Euphoria season 3 will feature less graphic sex scenes, stray dicks, and glimpses of Sydney Sweeney topless.
When is the Euphoria season 3 release date?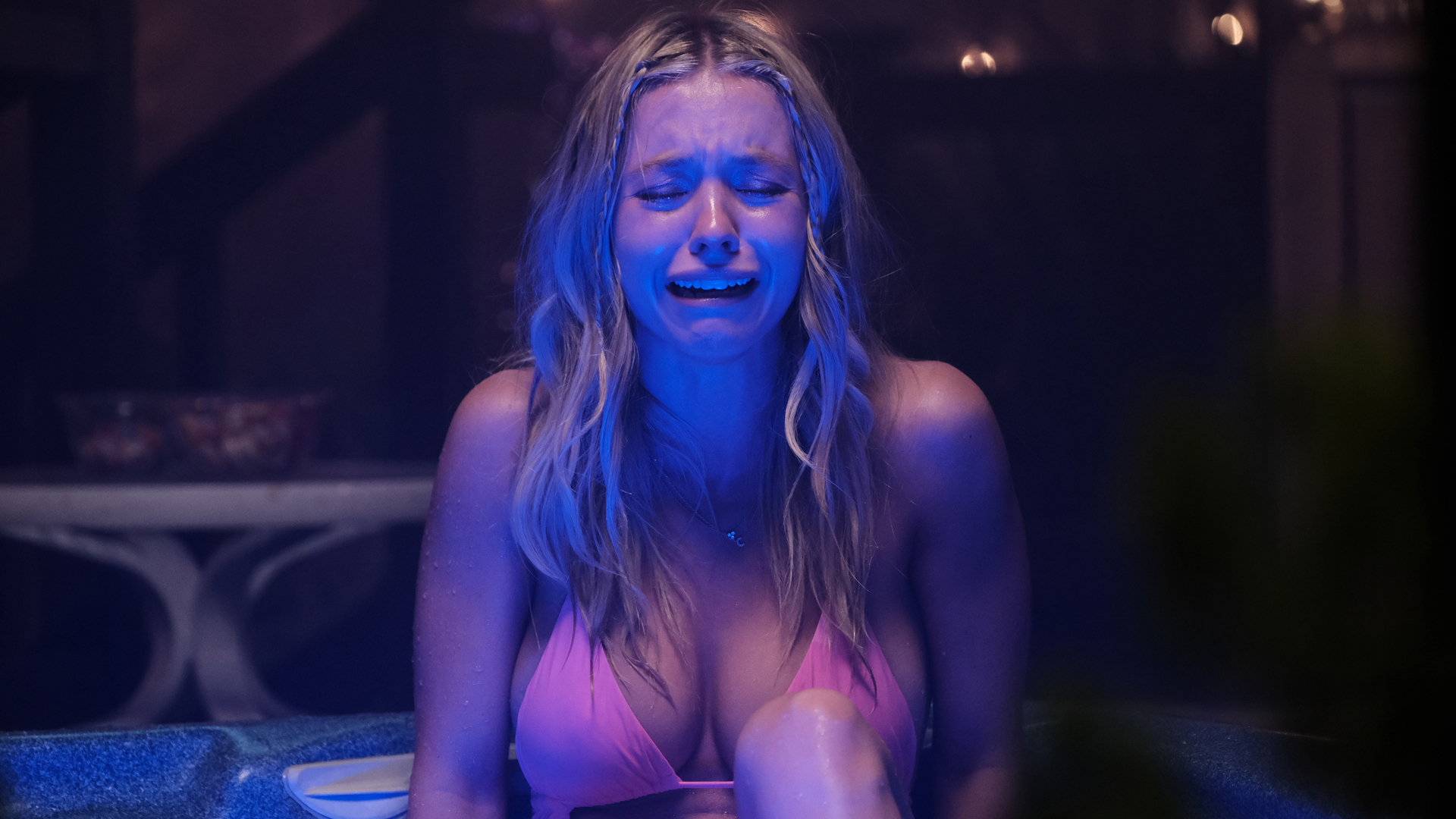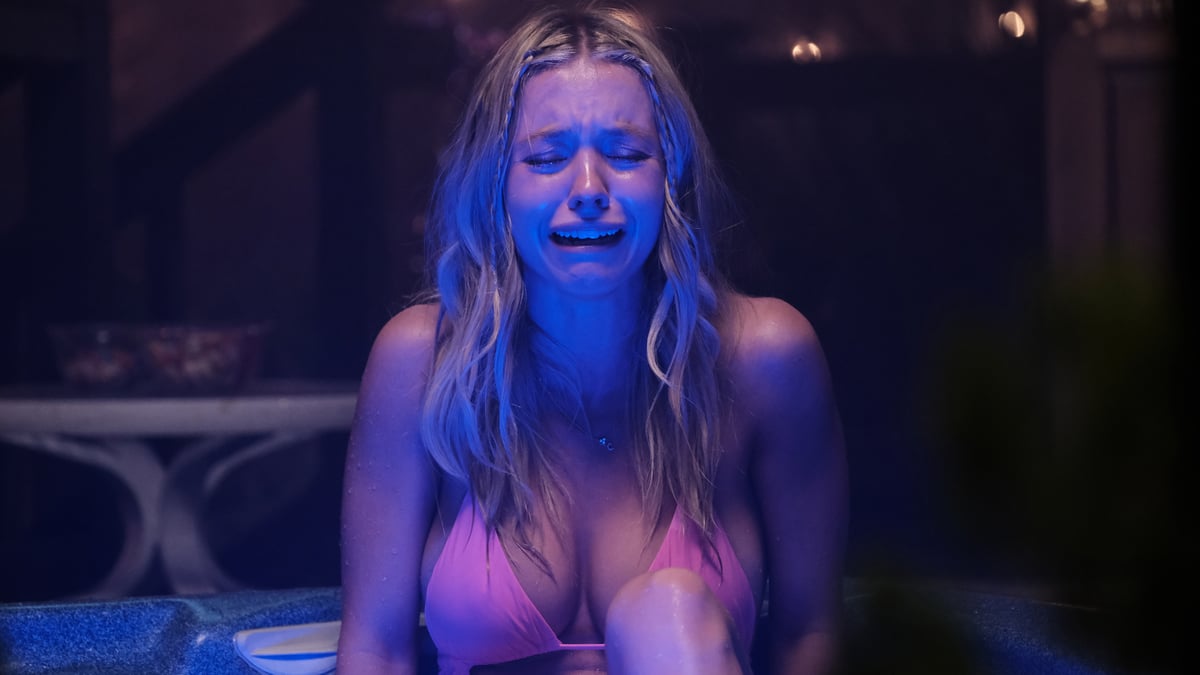 At the time of this writing, there's no word on an official release date for Euphoria
Euphoria season 2 was delayed due to COVID-19. Hopefully, that shouldn't be an issue anymore, saving fans from rationing another pair of hour-long special episodes over the Christmas break. There is, however, a new "problem" that hindered the production of the HBO series.
As Euphoria steadily became one of the most in-demand shows, Zendaya steadily became one of the most in-demand Hollywood actresses right next to Anya Taylor-Joy, Margot Robbie, and Ana de Armas.
When this article was initially published back in early 2022, the former Disney star was filming Luca Guadagnino's sports drama with the highly-anticipated Dune sequel next up; the latter of which has recently wrapped up principal photography and is slated to release on November 3rd, 2023.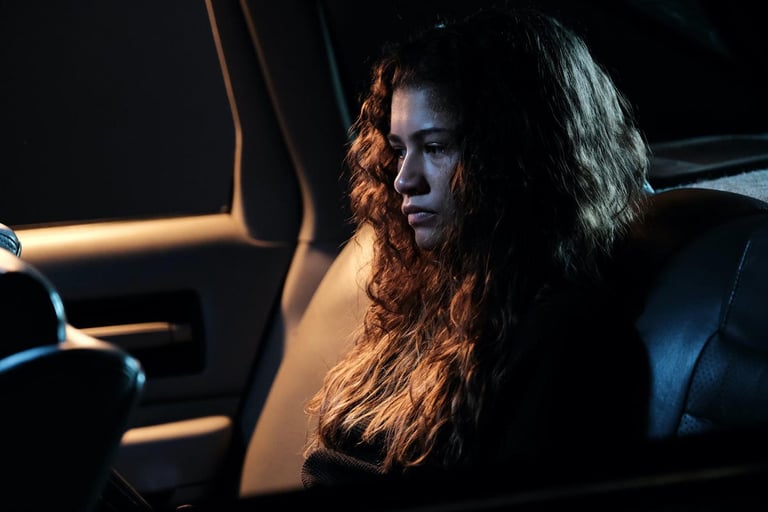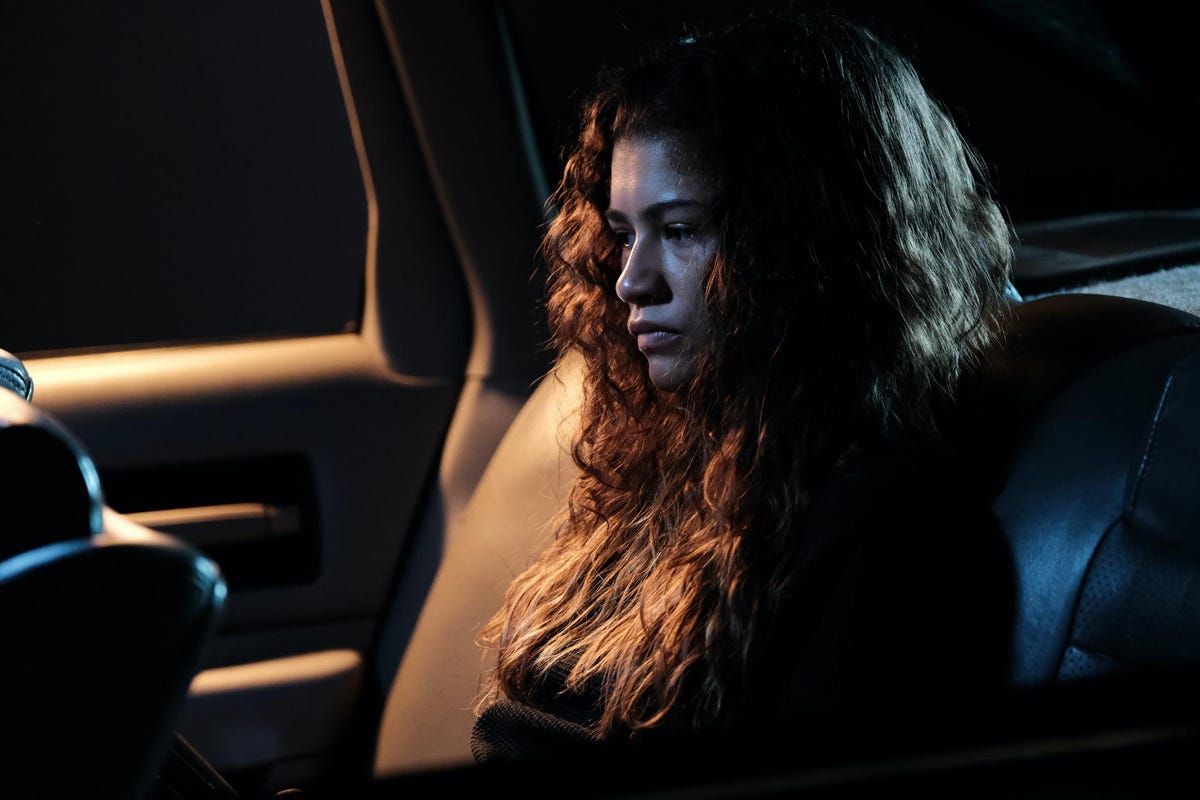 Between those two projects, whatever plans she has with the Marvel Cinematic Universe, and her commitments to various fashion brands, that's a pretty full plate. And not a whole lot of time for the upcoming third season to hit streaming queues.
"I just saw something that said 2024, which kind of makes sense. We'll go back and shoot maybe in November… It's always changing," Eric Dane previously noted.
"I honestly don't know a single thing," Maude Apatow told Vogue just a month ago.
"We should be getting scripts and hearing about next season soon-ish, but I'm totally in the dark!"
Although 2024 is still rather optimistic…
RELATED: 'The Last Of Us' Season 2 Will Be When S**t Really Hits The Fan
Euphoria season 3 has been delayed until 2025
Due to both creator Sam Levinson's other scandal-rich project in The Idol and the ongoing strikes raging on over in Hollywood, the next instalment of Euphoria likely won't air until 2025 at the earliest.
"Euphoria is one of those that we had begun writing in tandem with post-production on Idol but at this point, we don't have countless scripts," Francesca Orsi explained to Deadline.
"We can't start shooting, so the delivery of that show — ideally in 2025 — will be determined on when we can pick back up with Sam, who at this point is all pencils down and just finishing posts on Idol."
Stay tuned for updates on the potential release date for Euphoria season 3.
Is there a Euphoria season 3 trailer?
Similar to the release date, Euphoria season 3 doesn't have an official trailer at present. In the meantime, enjoy some bloopers.