Sony has confirmed a Gran Turismo TV series is on the way during its recent Investor Relations Business Segment Briefings 2022 event.
"We have a very robust lineup of PlayStation IP coming," Sony Picture Entertainment Chairman & CEO Tony Vinciquerra told investors.
"Uncharted did really well as our first effort in combination with PlayStation IP. We have roughly ten projects in development right now, including a show in production with HBO called The Last Of Us — one we're very excited about. We have Horizon at Netflix, God of War at Amazon Prime Video and Apple TV, and Twisted Metal at Peacock."
---
---
"And we're also working on a game called Gran Turismo. We have lots of IP coming and many other projects we're thinking about putting into production."
Precisely what form the Gran Turismo TV will take remains a mystery. Assuming it's a serialised drama like HBO's The Last of Us, Netflix's Horizon, Amazon Prime Video's God of War, and NBC Peacock's Twisted Metal, the upcoming adaptation might frame a story around the game's career mode. Which, hyper-realistic as it may be, is probably the least cinematic offering out of any driving simulator's single-player campaign (the most cinematic being GRID Legends).
RELATED: 'Ghost Of Tsushima' Movie Officially In Development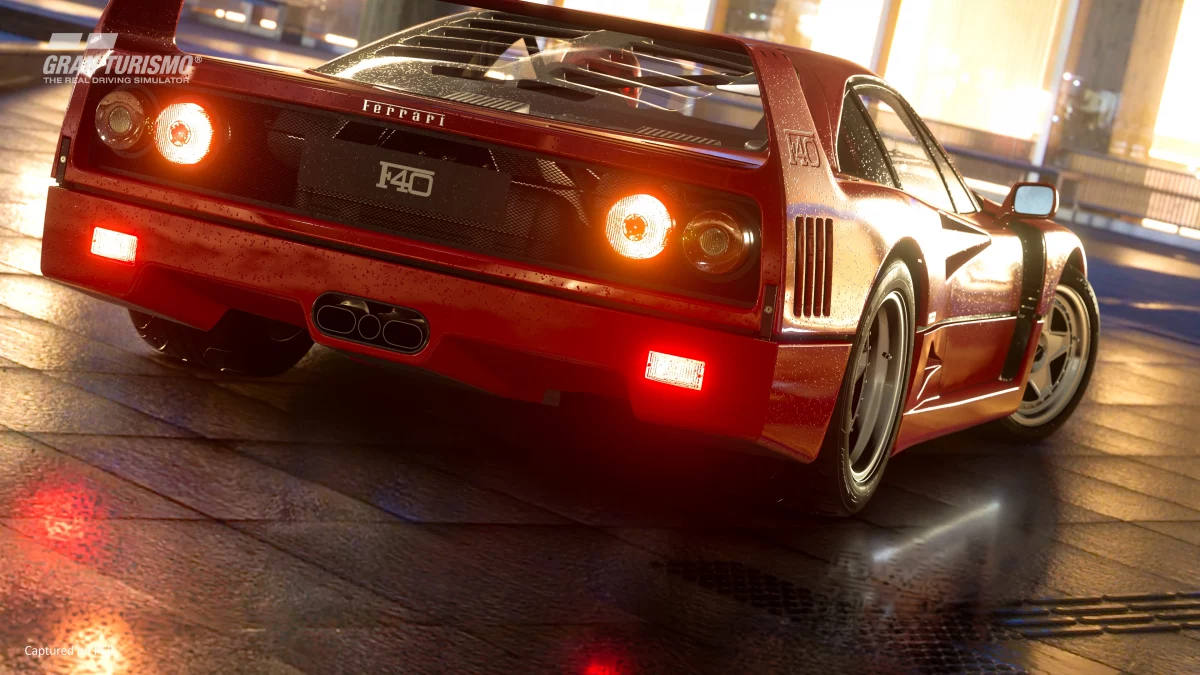 Perhaps Vinciquerra & Co have something inspired by the GT Academy in mind, wherein elite Gran Turismo players competed to become real-life racers with Nissan. In previous years, the GT Academy actually had its own series, so this new project could be taking the revival route (more on this later). Let's just hope it doesn't go the Need For Speed route by churning out a generic action affair with the franchise branding lazily slapped onto it.
If Sony decides to round out its content lineup with a bit of diversity, we could very well expect a reality series or Drive To Survive-style documentary focused upon a yet-to-be-defined competition of sorts; similar to the GT Academy. Given the recent rise of esports, this possibility is as likely as a serialised drama (if not more so). I
At this stage it's unclear where the Gran Turismo TV series is headed, nor do we know a release date. Stay tuned for more details.
UPDATE [30/05/22]: Deadline claims the "rumours" of a Gran Turismo TV series are just that — and that the project alluded to by Sony Picture Entertainment Chairman & CEO Tony Vinciquerra is actually a feature-length movie.
---
---
In an exclusive report, entertainment journalists Justin Kroll & Patrick Hipes revealed Neill Blomkamp (District 9, Chappie, Elysium) is currently being eyed to steer this ship as director.
"The plot of the film project is being kept under wraps, but the news comes as rumours surfaced today that a TV adaptation of the racing game is also being developed and aimed at a streaming service. Those rumours are not accurate, we hear," writes Justin Kroll & Patrick Hipes of Deadline.
"Gran Turismo reps one of several game-centred projects in the pipeline for corporate siblings Sony and PlayStation Prods. In April, Takashi Doscher was set to pen the adaptation of the action-adventure game Ghost of Tsushima, which has seen more than eight million copies sold since its July 2020 debut."
Guess we'll just have to wait and see.