After much chatter about turbulent behind-the-scenes drama, ranging from a complete creative overhaul to the allegedly toxic treatment of its onscreen talent, HBO's The Idol release date has officially been set: June 4th for the US, June 5th here in Australia.
The highly-anticipated X-rated series co-created by the "sick and twisted mind" behind Euphoria, Sam Levinson, alongside The Weeknd and Reza Fahim centres upon a rising pop singer named Jocelyn (Lily-Rose Depp) who finds herself entangled in a complex romance with enigmatic "self-help guru" and cult leader Tedros (The Weeknd).
As expected from the likes of Levinson and The Weeknd (real name: Abel Tesfaye), both of whom are renowned for explicit and unflinching depictions of drugs + sex + emotional violence in their respective works, this won't be something you'll want to watch with your mother. And HBO has made it perfectly clear with every trailer.
RELATED: Bad News, 'Euphoria' Season 3 Has Been Delayed Until 2025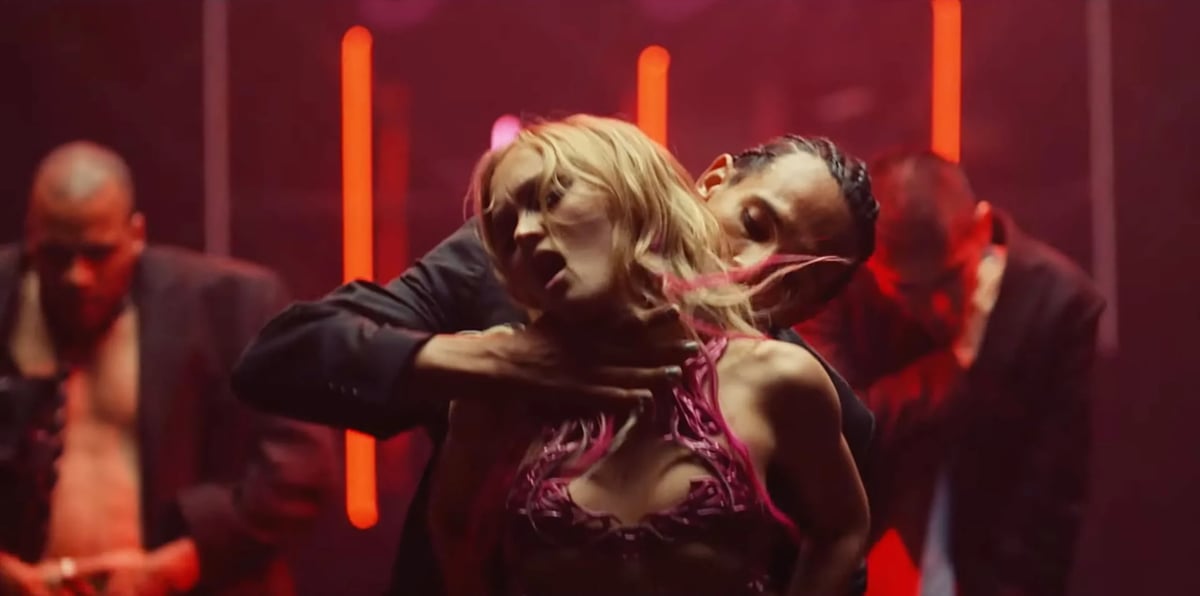 More recently, during its world premiere at the 76th Cannes Film Festival, The Idol was critically panned for its gratuitous exploitation of graphic sexual content and sexual themes for shock value and edge. Currently rated at a dismal 27% on Rotten Tomatoes, reviews from publications like Rolling Stone and The Hollywood Reporters have described it as "more toxic and way worse than you've heard" and "more regressive than transgressive," respectively.
Proceed with caution, I suppose.
Aside from Lily-Rose Depp and The Weeknd, you can expect the likes of Suzanna Son, Australia's own Troye Siva, Moses Sumney, Jane Adams, Dan Levy, Jennie Ruby Jane of Blackpink fame, Tarantino protege Eli Roth, Hari Nef, Hank Azaria, and music-producing legend Mike Dean to make an appearance.
Mary Laws of Succession, Preacher, and Neon Demon fame has co-written The Idol with The Weeknd/Abel Tesfaye; the series also counts the involvement of indie powerhouse A24.
Once again, HBO's The Idol release date has now been set for June 4th (US) and June 5th (Australia) – the latter via Binge, Foxtel, and Foxtel GO.