Despite the Writer's Guild of America and SAG-AFTRA strikes having tanked just about every major production, given it's mostly shot in the UK and therefore under the British union Equity, House of the Dragon season 2 (thankfully) won't be delayed.
In fact, reports indicate the wildly beloved fantasy-drama series is expected to wrap up principal photography this month with a view of dropping the first episode mid-next year. But what else do we know about the Game of Thrones prequel's hotly anticipated sophomore instalment?
Check out the collected intel below.
Everything We Know About House Of The Dragon Season 2
House of the Dragon season 2 is just the tip of the iceberg
As part of HBO's long-term masterplan for the Game of Thrones franchise, House of the Dragon season 3 has pretty much been confirmed. But there's a catch…
According to Deadline's Nellie Andreeva, the third season directly impacts how many episodes season 2 will have: two fewer episodes than season 1, meaning the next part of the story is being spread across what will hopefully be eight action-packed instalments.
"The initial plan was for another 10-episode arc, which eventually changed, leading to some script rewrites," explained Andreeva.
"Given the leadership change at HBO's parent company, some pointed at Warner Bros. Discovery leadership's focus on cost-cutting."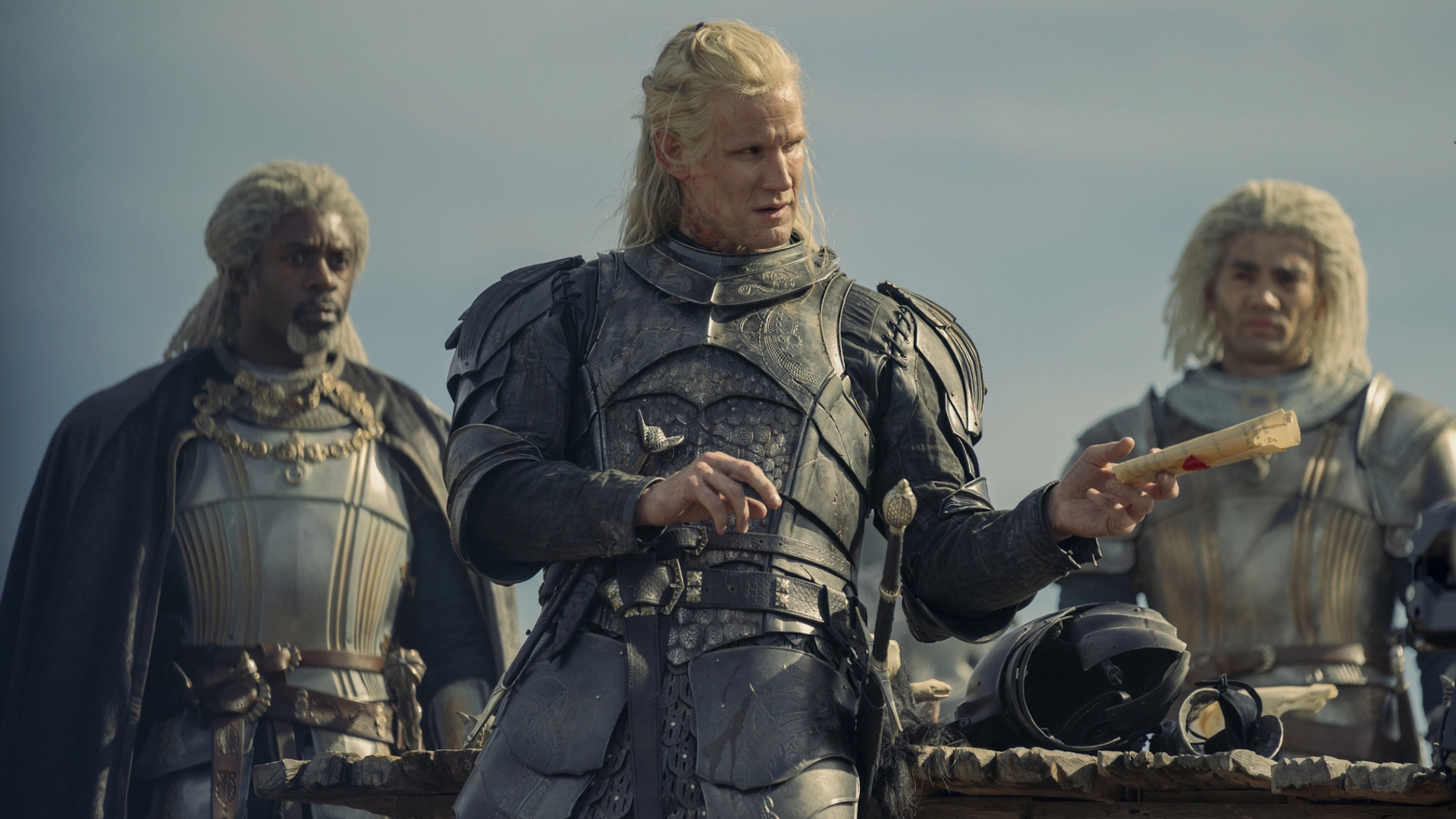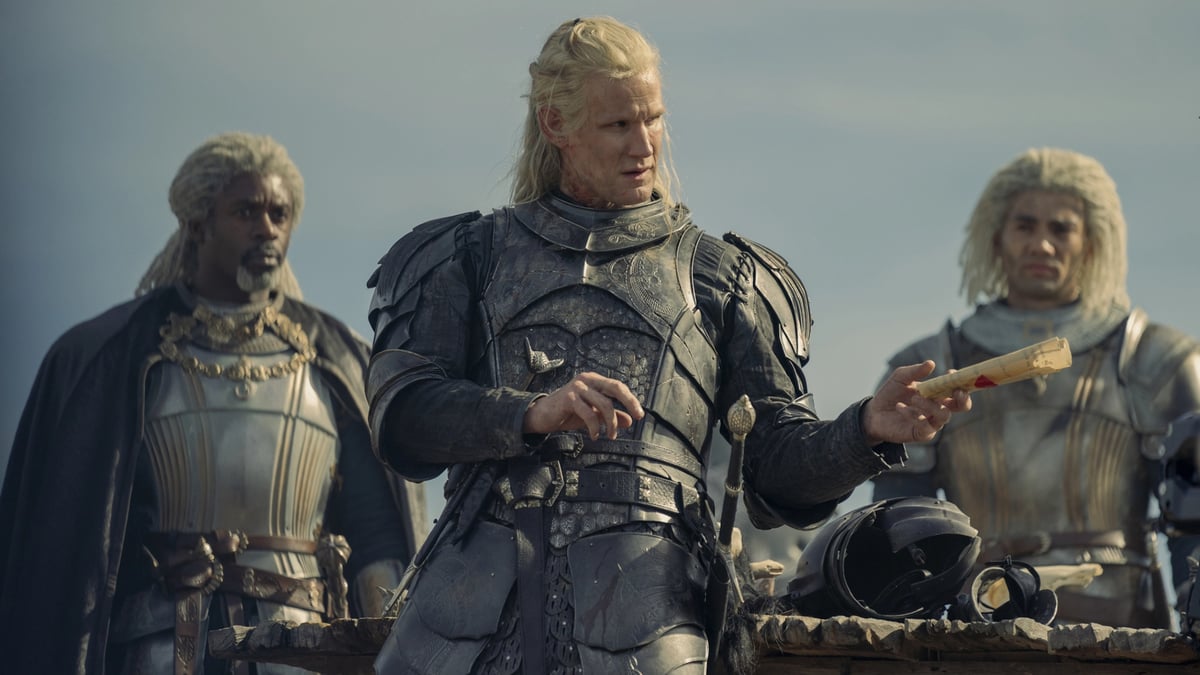 "An HBO spokesperson, who confirmed to Deadline that season 2 will contain eight episodes, stressed that the episode count trim was story-driven."
Andreeva added: "With a portion of the plot originally intended for season 2 (including a major battle) moving to season 3, I hear it is now more likely that the series would run for four seasons."
"But that has not been determined as [executive producer-creator-showrunner Ryan] Condal and [book author / executive producer / franchise creator George R.R.] Martin continue to go back-and-forth on the number of seasons that would be optimal to tell the full story, sources said."
The four-season minimum guarantee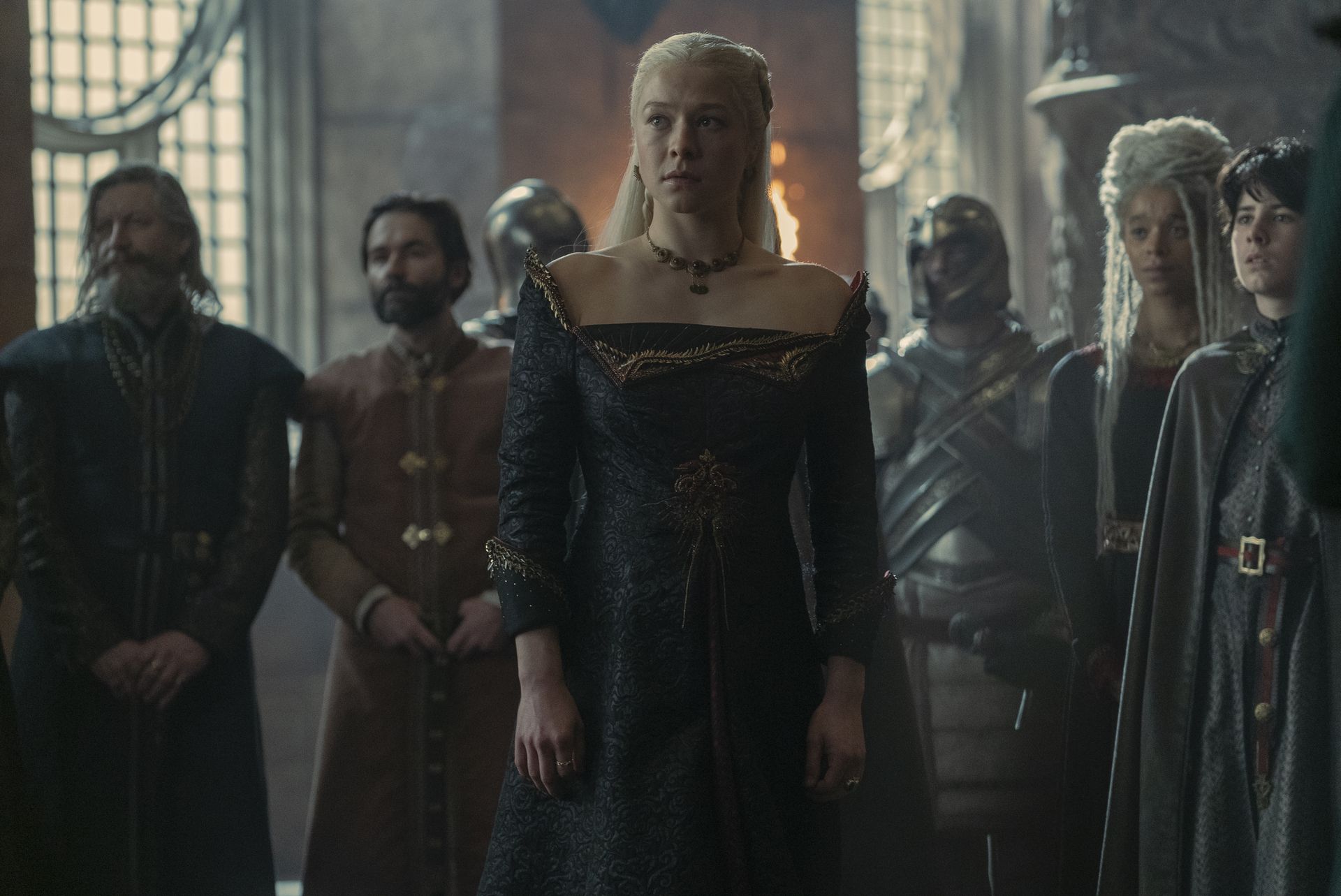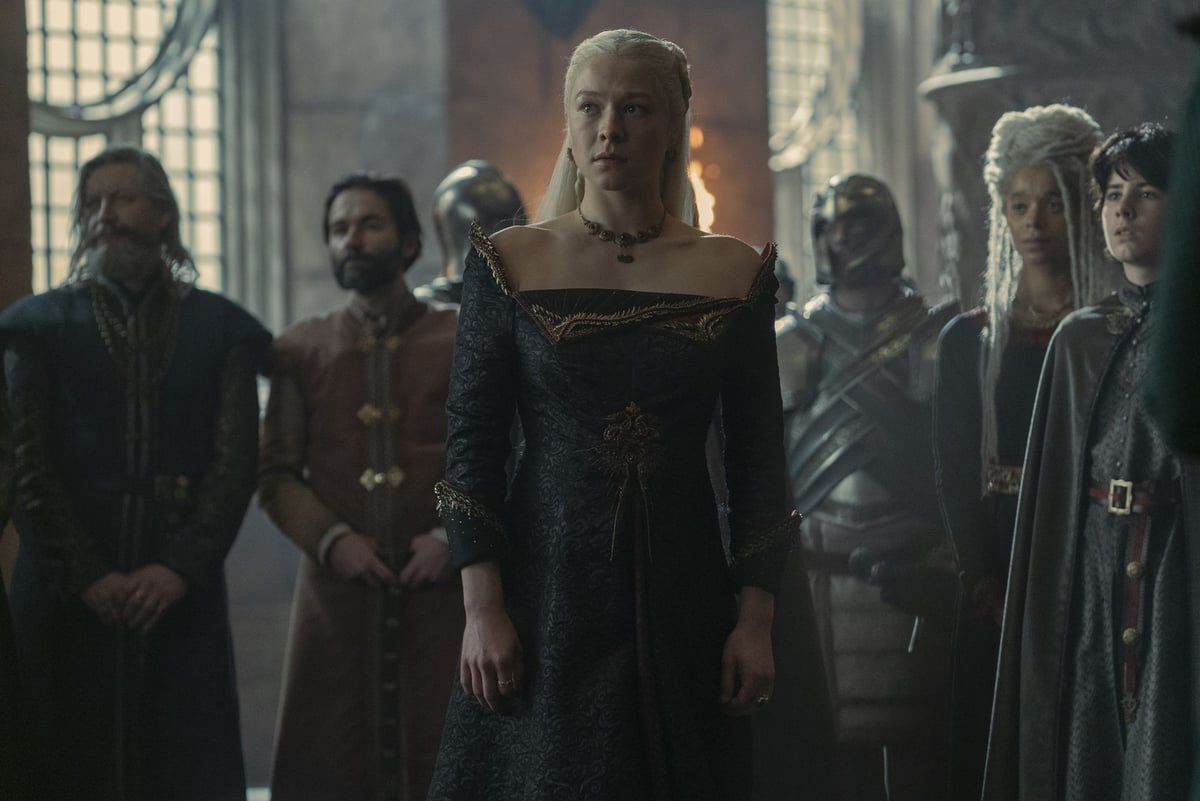 In the past, there have been reassurances from the House of the Dragon's creative team that at the very least, four or five seasons were on the cards.
"It is going to take four full seasons of 10 episodes each to do justice to the Dance of the Dragons, from start to finish," George R. R. Martin noted in a blog post published last October.
"As it is, I am thrilled that we still have 10 hours every season to tell our tale."
Elsewhere, Ryan Condal added: "It's more than two. That's part of the discussion that we're having. Where do you appropriately end the series in a way that doesn't feel clipped, but also doesn't feel dragged out?"
But wait… there's more!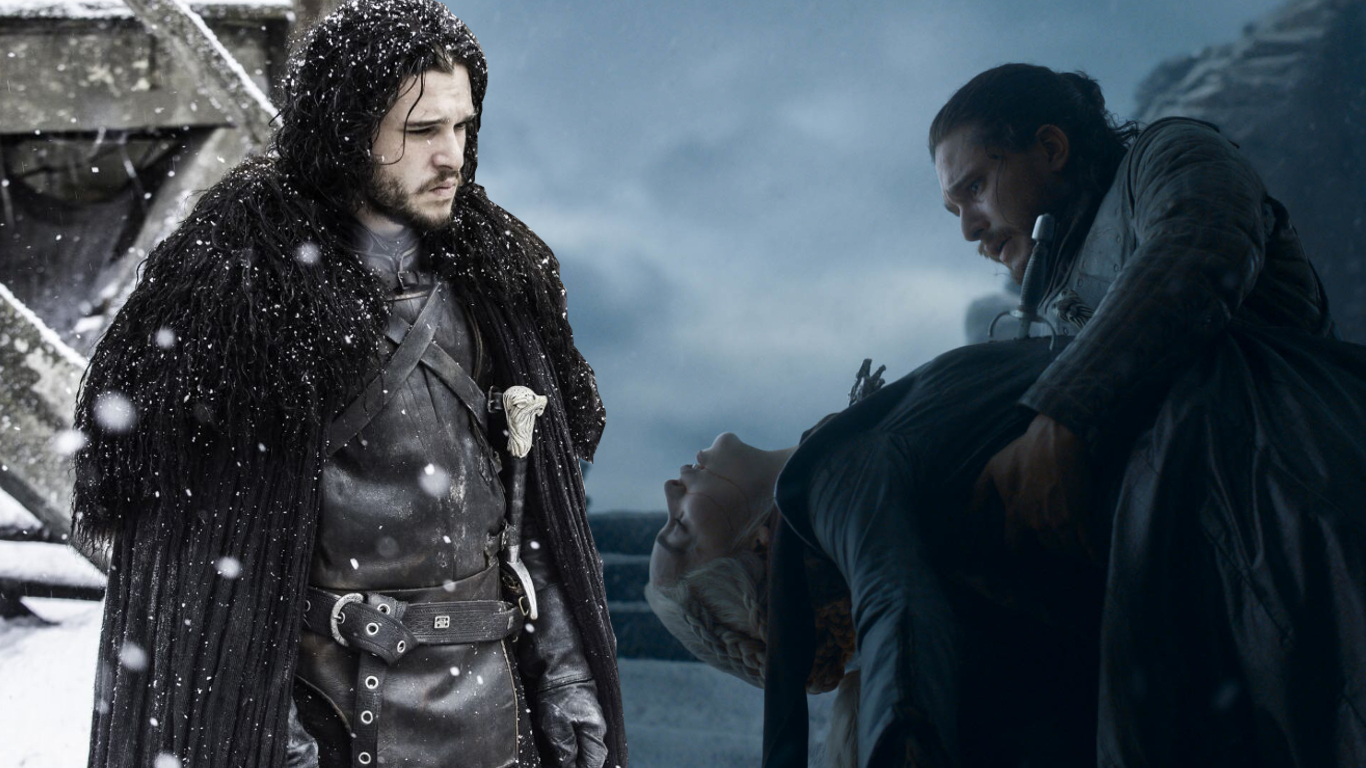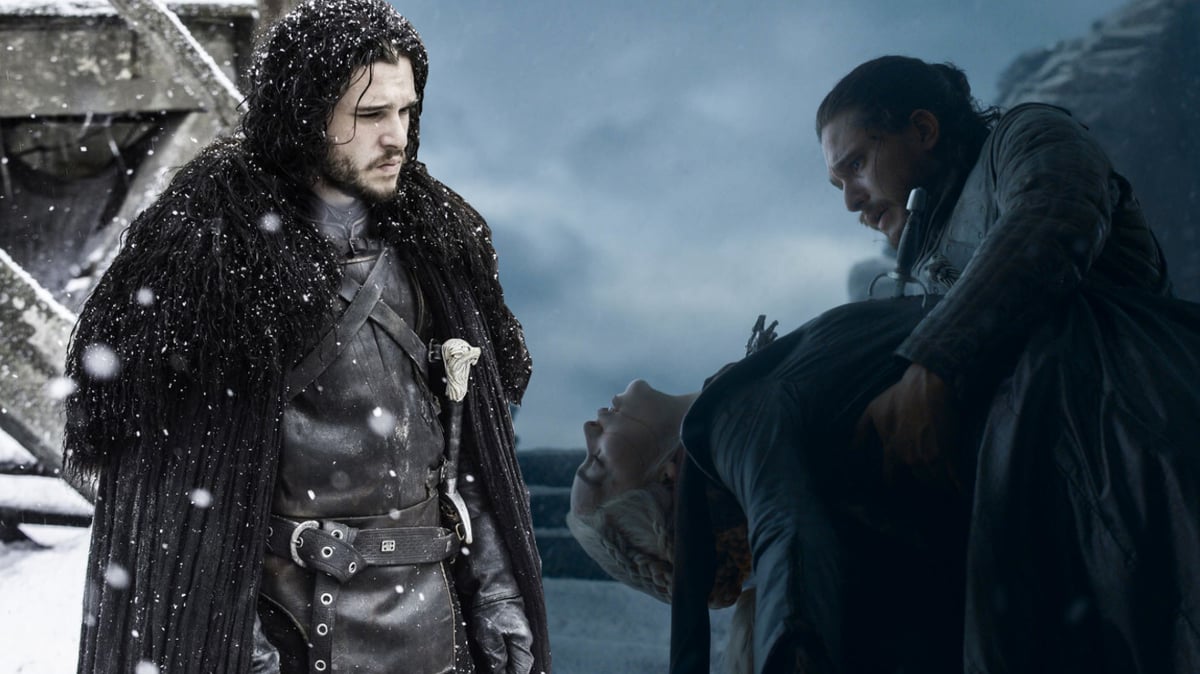 In addition to this, HBO has four live-action Game of Thrones projects on the boilerplate, all in various stages of development:
Snow, a spin-off property that'll hail the return of Kit Harrington as the titular Jon Snow
10,000 Ships (AKA Nymeria) with showrunner Amanda Segel
9 Voyages (AKA The Sea Snake) steered by showrunner Bruno Heller
Dunk & Egg A Knight of the Seven Kingdoms: The Hedge Knight, currently being helmed by showrunner Steve Conrad (and expected to begin shooting early next year pending the SAG-AFTRA strike)
as well as another potential spin-off about (get this) Aegon's conquest… take our damn money
Furthermore, there'll also be three animated prequels including The Golden Empire, which is apparently "set in the China-inspired land of Yi Ti."
"We are beyond proud of what the entire House of the Dragon team has accomplished with season one," said Francesca Orsi, Executive VP of HBO Programming.
"Our phenomenal cast and crew undertook a massive challenge and exceeded all expectations, delivering a show that has already established itself as must-see TV."
"A huge thank you to [Co-Creator & Executive Producer] George R.R. Martin and [Co-Creators & Showrunners] Ryan Condal and Miguel Sapochnik for leading us on this journey. We couldn't be more excited to continue bringing to life the epic saga of House Targaryen with season 2."
Note: franchise veteran Sapochnik has since walked away from House of the Dragon; while fellow Game of Thrones alum Alan Taylor joins for additional directing and executive producing.
What will the second season of House of the Dragon be about?
House of the Dragon season 1 effectively served as the prologue to the actual Targaryen civil war, which has been immortalised in George R.R. Martin's universe as "The Dance of Dragons" (and outlined in Martin's Fire & Blood, a completely fictional historic chronicle ).
In other words, we're only getting into the meat of this drama sandwich post-holy s**t finale. The fight between the opposing factions of House Targaryen ("Black" and "Greens") for the coveted Iron Throne has only just begun.
Spoilers: don't get too attached to any characters. OG Thrones fans know the drill.
"This second season is about the kids that we only saw for a couple of episodes at the end of the series that are now grown up to be young adults who have dragons, who are of riding and fighting age, who have opinions of their own and a desire to get out there and defend the family claim," explained Ryan Condal (via Indiewire).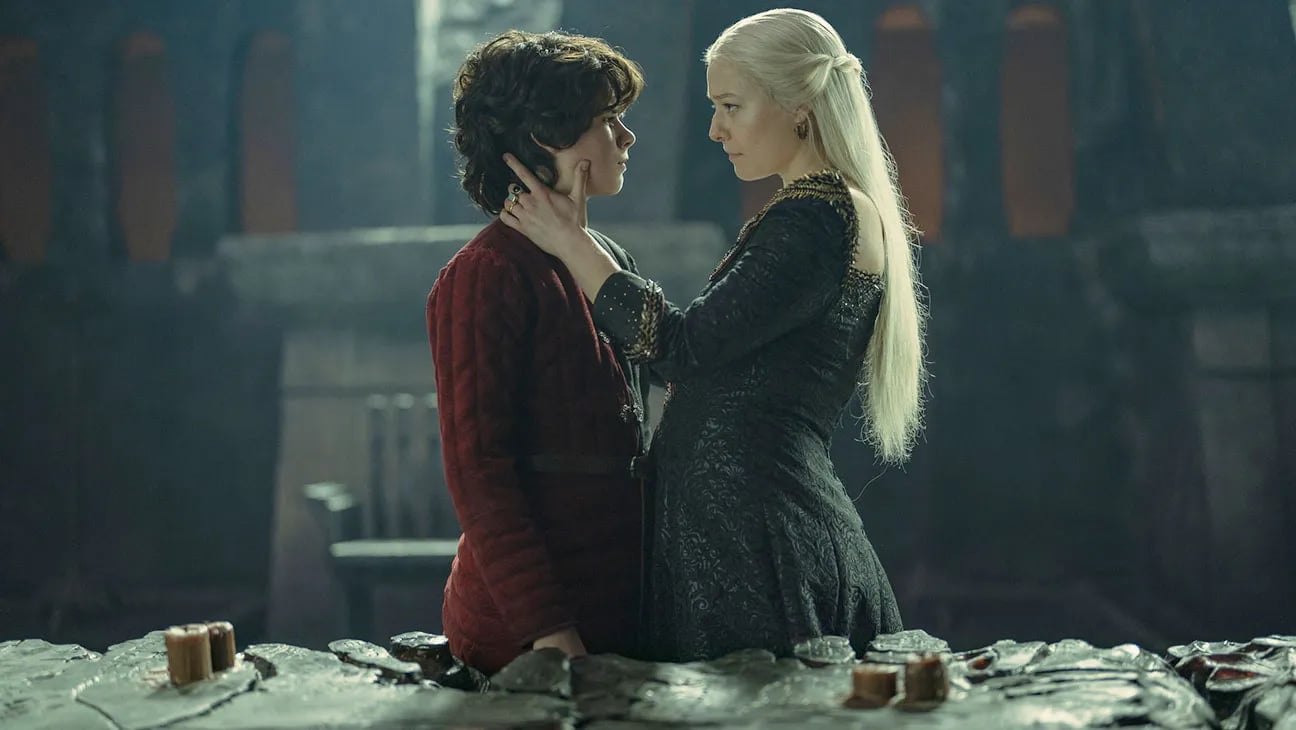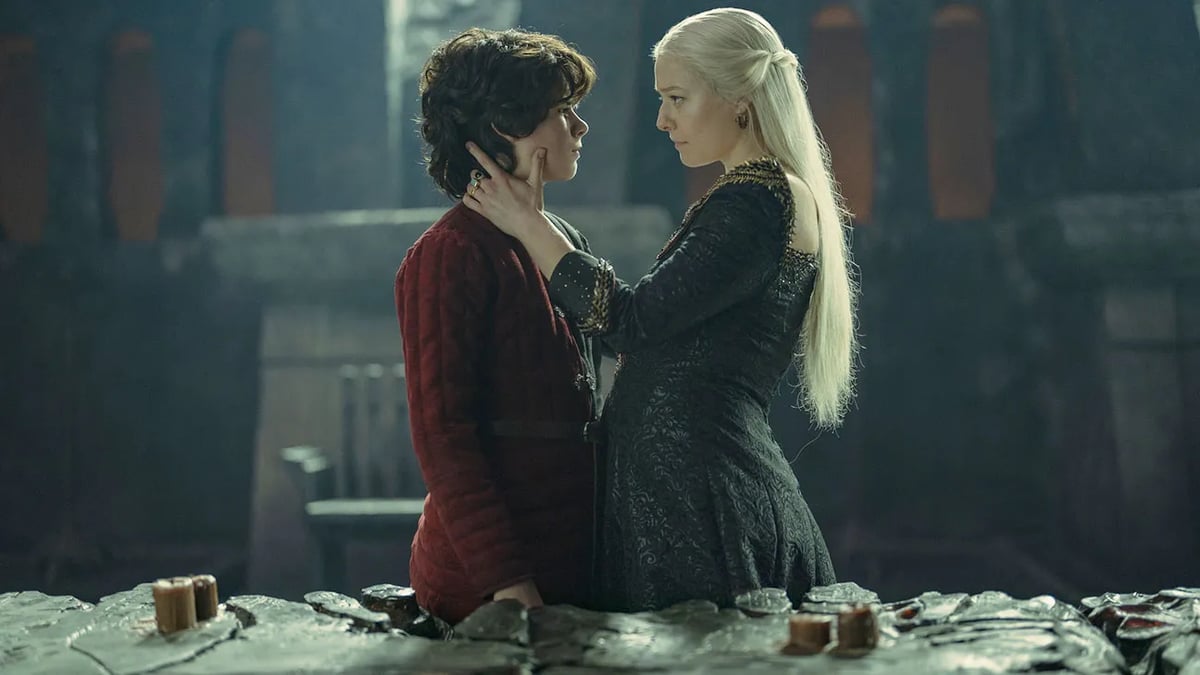 "The moment that she receives the news of Luke / Lucerys' passing, that attempt at mediation crumbles," Emma D'Arcy, who portrays the adult Rhaenyra Targaryen, told Entertainment Weekly.
"I don't think there is any longer the bandwidth to suppress and repress her nature… I am excited to discover what happens when Rhaenyra does less navigating and more acting on her instincts and desires."
"For so many very legitimate reasons, she has her hands tied practically throughout season 1. I have a feeling that the rain might be off for season 2."
When asked about whether King Aegon II will ride his dragon Sunfyre onscreen, Tom Glynn-Carney simply said: "All I can tell you is that we're training very hard and we are making sure our bodies are in good enough condition for how strenuous season 2 is gonna be."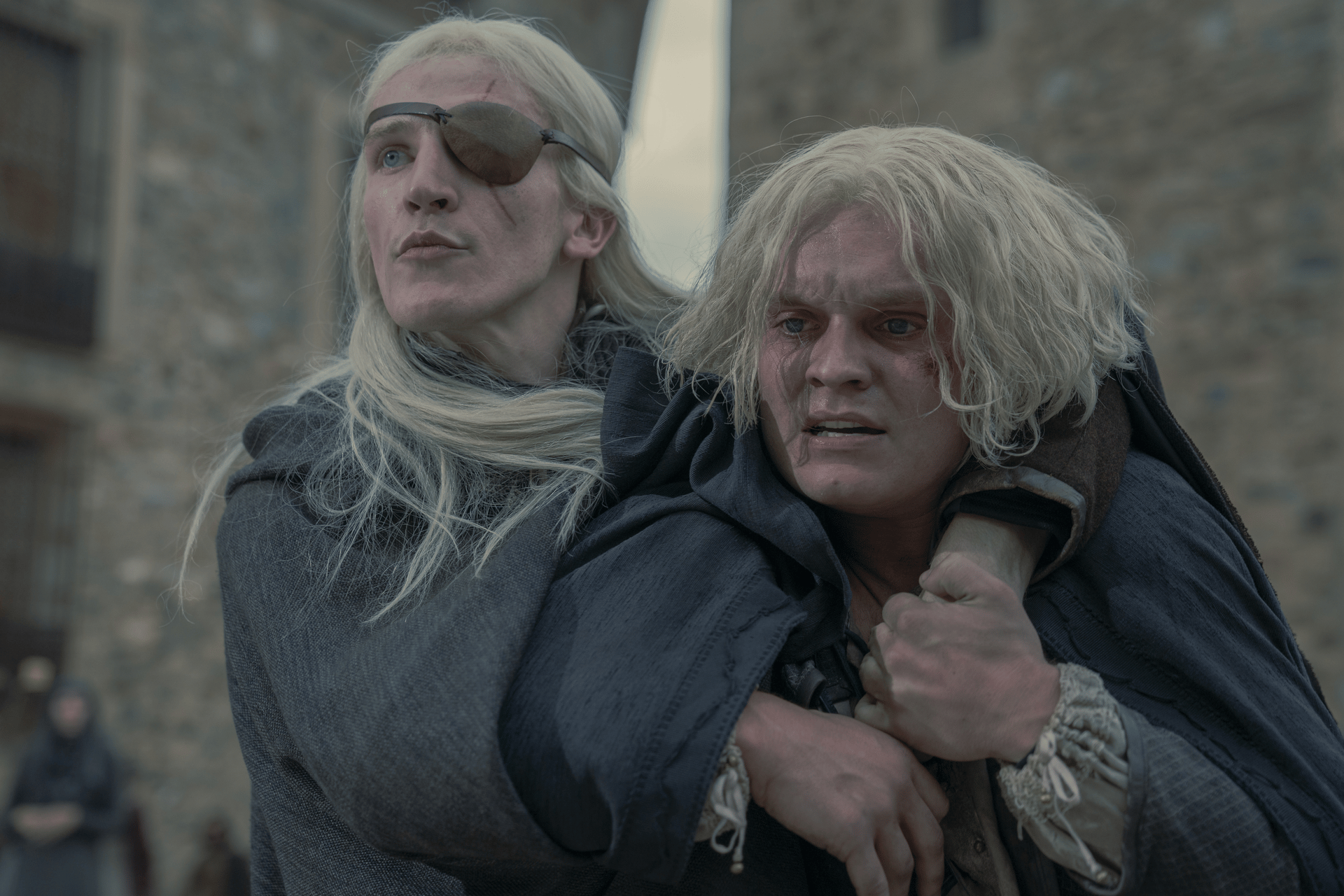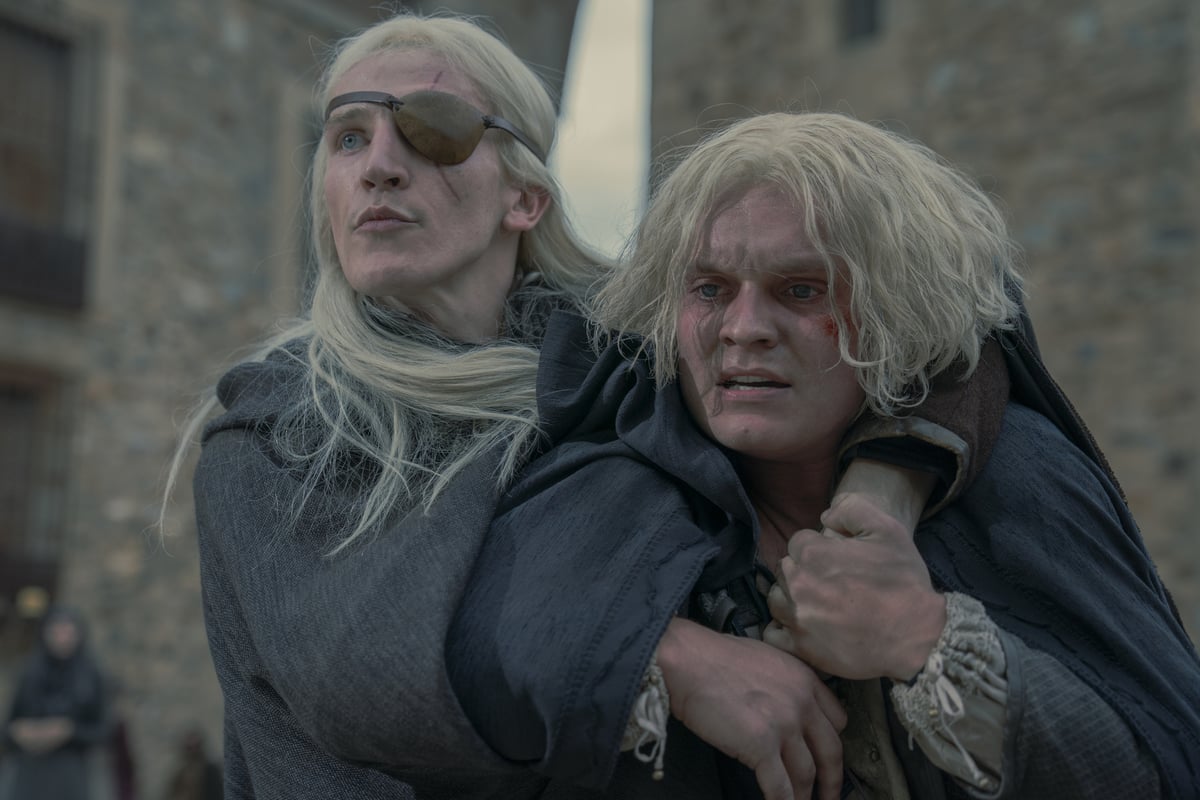 He added: "[Aegon] was always gonna be a tricky one because, on paper, he can very easily come across as an out-and-out villain, and someone who's dark and cold."
"I think he is all those things, but I think there's way more layers to him, as well. He's not an out-and-out psychopath. There are complexities and intricacies within him that make him an absolute gift to play. He keeps me guessing, so hopefully, that translates to keep everyone else on their toes."
"No one should really be able to make up their mind about him straight away, and hopefully they'll give him a little bit of a chance. But we'll see. It's not looking good!"
More action, more dragons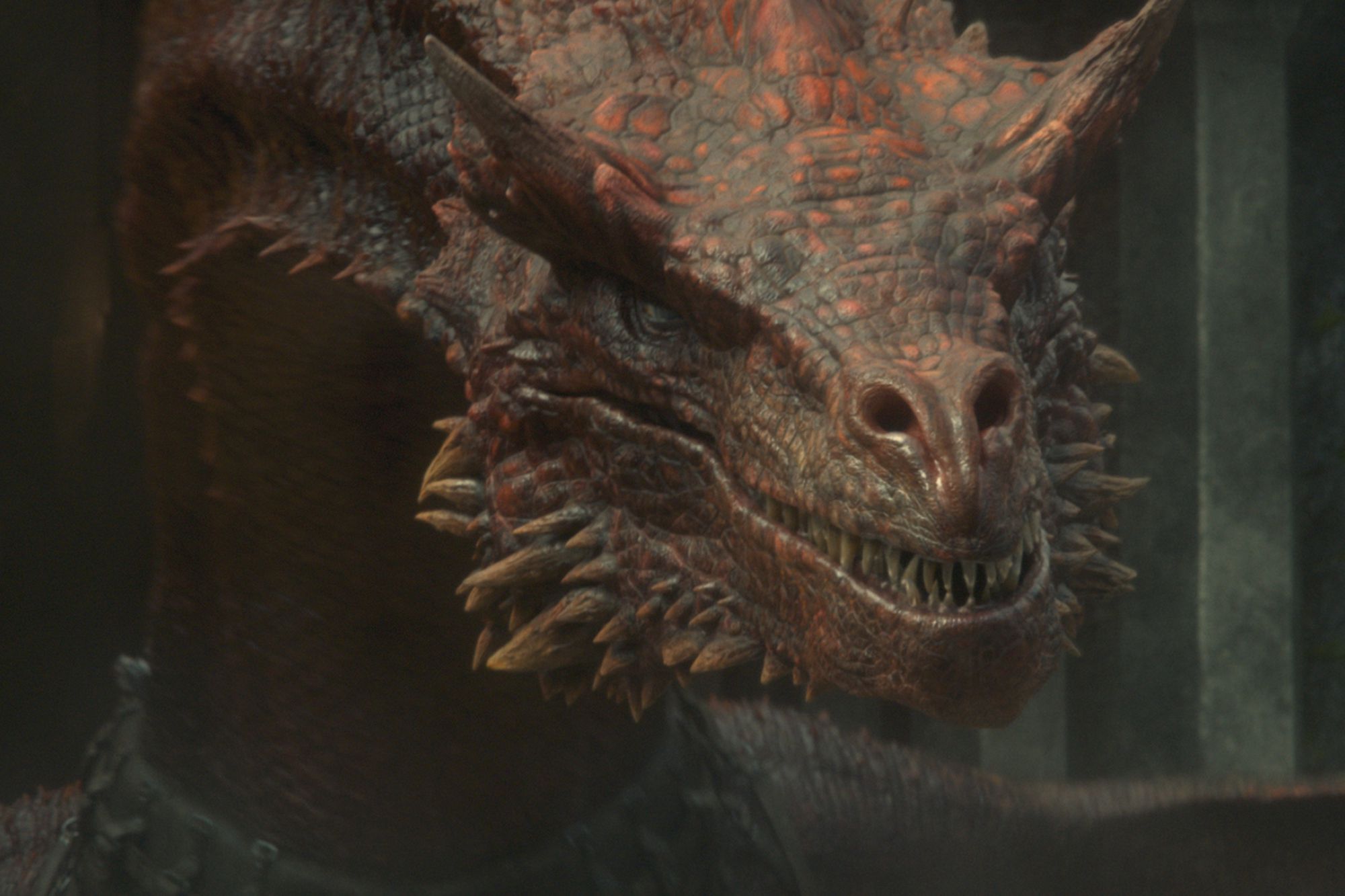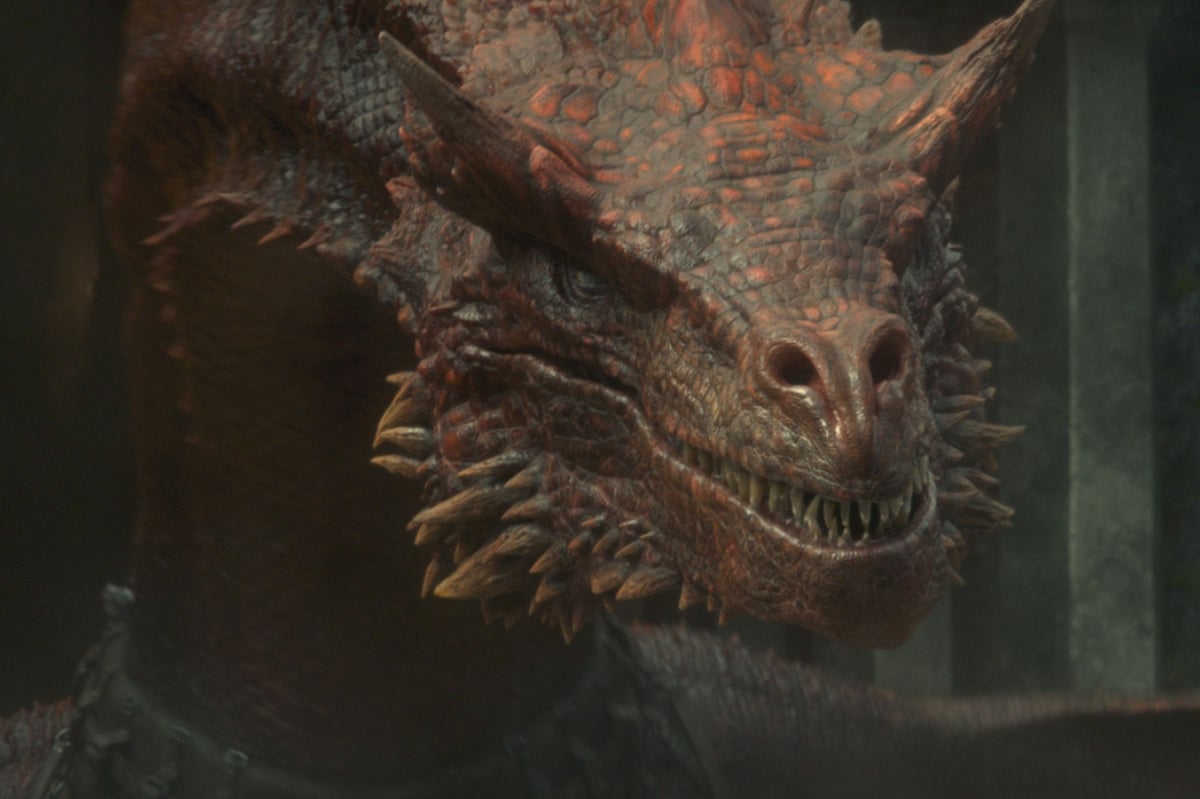 A common complaint about House of the Dragon season 1 concerned its pacing.
Not only has the occasional time skip proven "challenging" for certain audience members, but the expectations established by the later seasons have led some to believe the first 10 episodes have felt comparatively dull (fake news; read why here).
In an interview with The Sunday Times, showrunner and creator Ryan Condal assured the public this certainly won't be the case for House of the Dragon season 2.
"We will get to the spectacle. But you have to understand these people's complexities before they're thrown into war," said Condal.
"[Season] 2 will hit the rhythms people came to expect from the middle run of Game of Thrones, but it will have been earned, and viewers will feel the tragedies because we put the work in."
"It is a challenging series because we live in a world where people are torn between multiple screens and channels, and we are requiring you to pay attention through crazy timeline shifting and actor recasting. But it's made an impact."
Ryan Condal has also revealed we're about to "meet five new dragons."
Confirmed locations
Cáceres, Spain (King's Landing + Red Keep)
Bourne Woods, Surrey, UK (Battle over Rook's Rest)
Caesar's Camp, Surrey / Hampshire, UK (TBC)
North Wales quarries, UK (Pentos)
Warner Bros Studios, Leavesden, UK (Various)
The most intriguing scoop, however, is that we may be revisiting The Wall north of Winterfell. At least according to the set pics recently snapped (see: above).
Do we know the House of the Dragon season 2 cast members?
House of the Dragon season 1 starred a whole heap of screen talent ranging from Paddy Considine as King Viserys I Targaryen to Australia's own Milly Alcock and Emma D'Arcy as iterations of Princess Rhaenyra Targaryen. But obviously, not everyone is set to make a return.
Aside from Considine, whose character's departure sets the main chain of events in action, unless HBO plans on including a few flashback scenes, it's safe to assume Alcock and Emily Carey won't be making an appearance.
Given the grim fate of Prince Lucerys Velaryon at the hands of his murderous uncle Prince Aemond Targaryen (Ewan Mitchell) and the latter's dragon Vhagar near the Stormlands, we shouldn't be expecting Elliot Grihualt, either.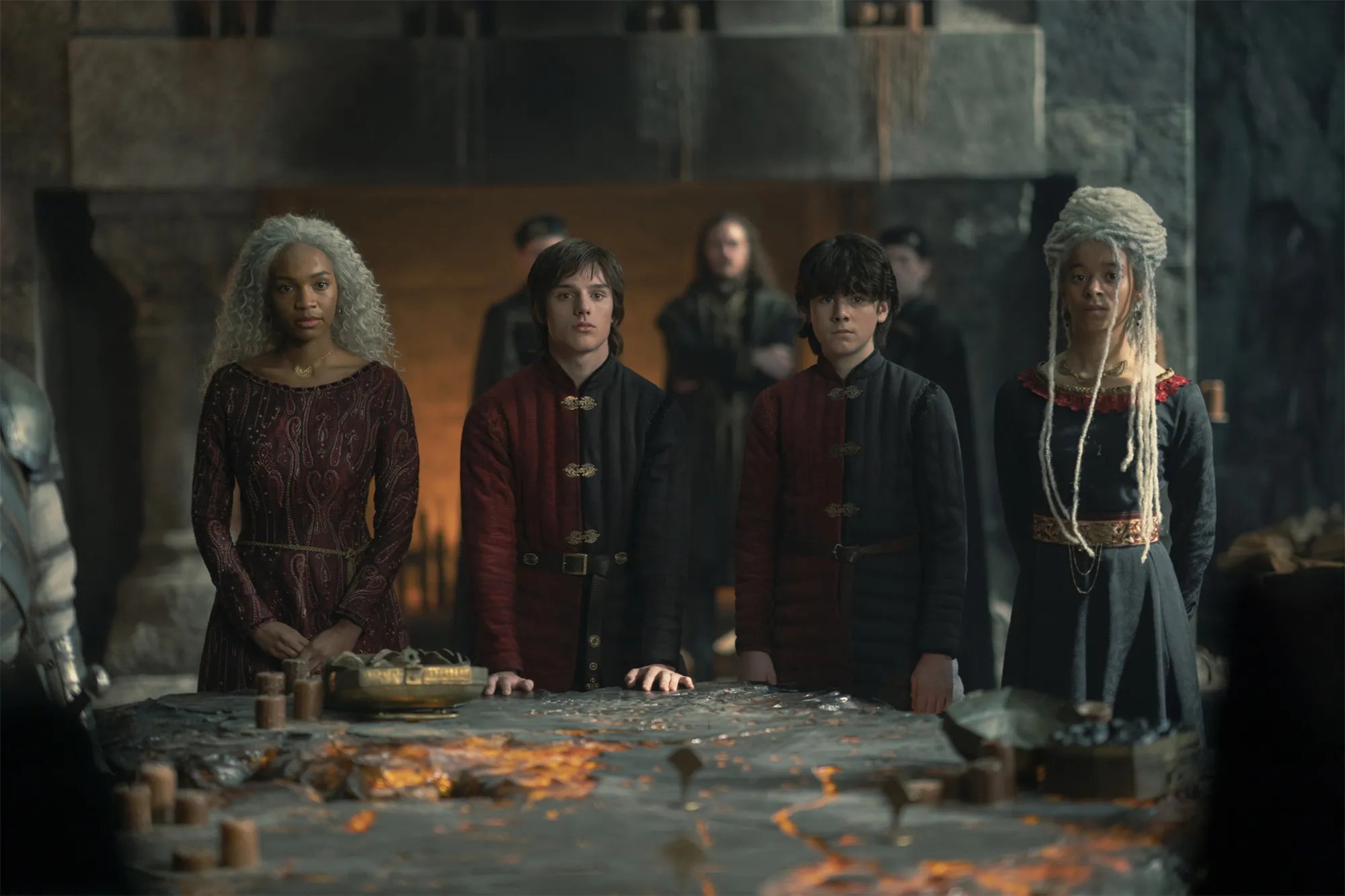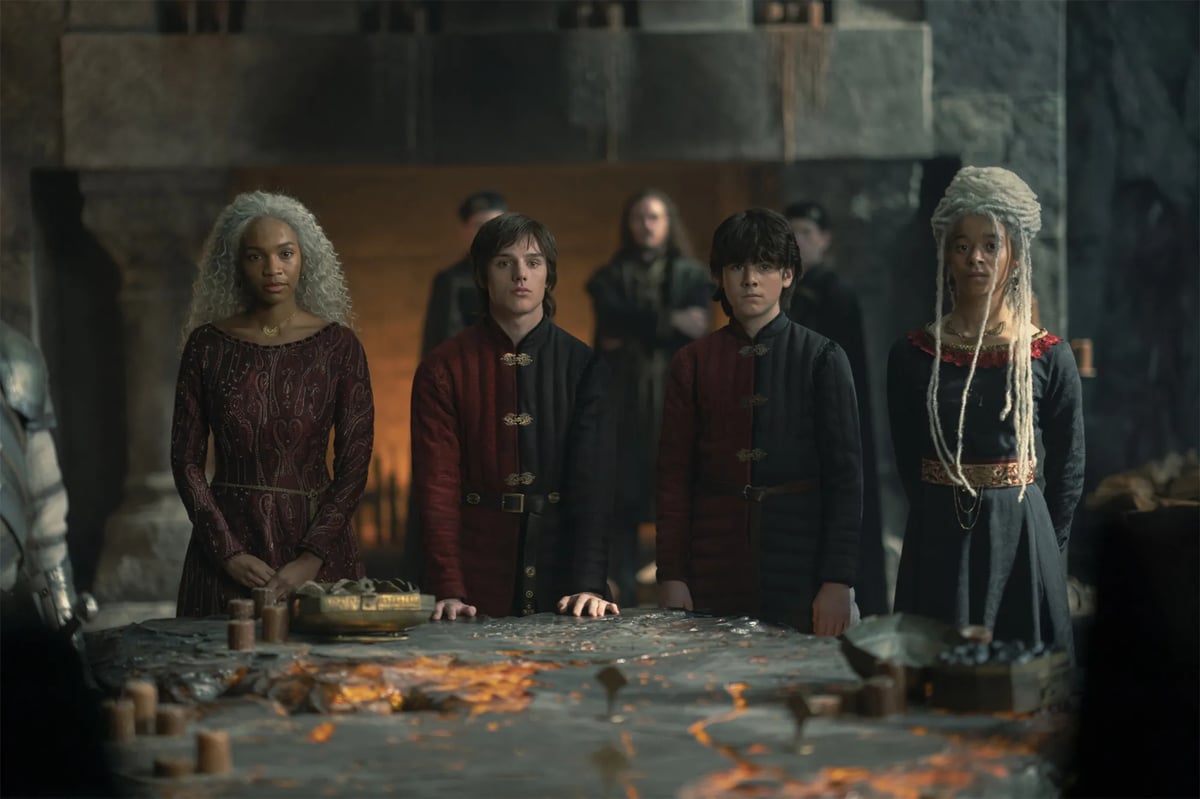 Here's every cast member you can expect for House of the Dragon season 2:
Matt Smith as Prince Daemon Targaryen
Emma D'Arcy as Princess / Queen Rhaenyra Targaryen
Olivia Cooke as Lady Alicent Hightower
Rhys Ifans as Ser Otto Hightower
Steve Toussaint as Lord Corlys Velaryon
Eve Best as Princess Rhaenys Targaryen, Fabien Frankel as Ser Criston Cole (Lord Commander)
Tom Glynn-Carney as Prince / King Aegon II Targaryen
Ewan Mitchell as Prince Aemond Targaryen
Phia Saban as Princess / Queen Helaena Targaryen
Harry Collett as Prince Jacaerys Velaryon
Bethany Antonia as Lady Baela Targaryen
Phoebe Campbell as Lady Rhaena Targaryen
Matthew Needham as Lord Larys Strong
Jefferson Hall as Lord Jason Lannister & Ser Tyland Lannister
Sonoya Mizuno as Mysaria (AKA The White Worm)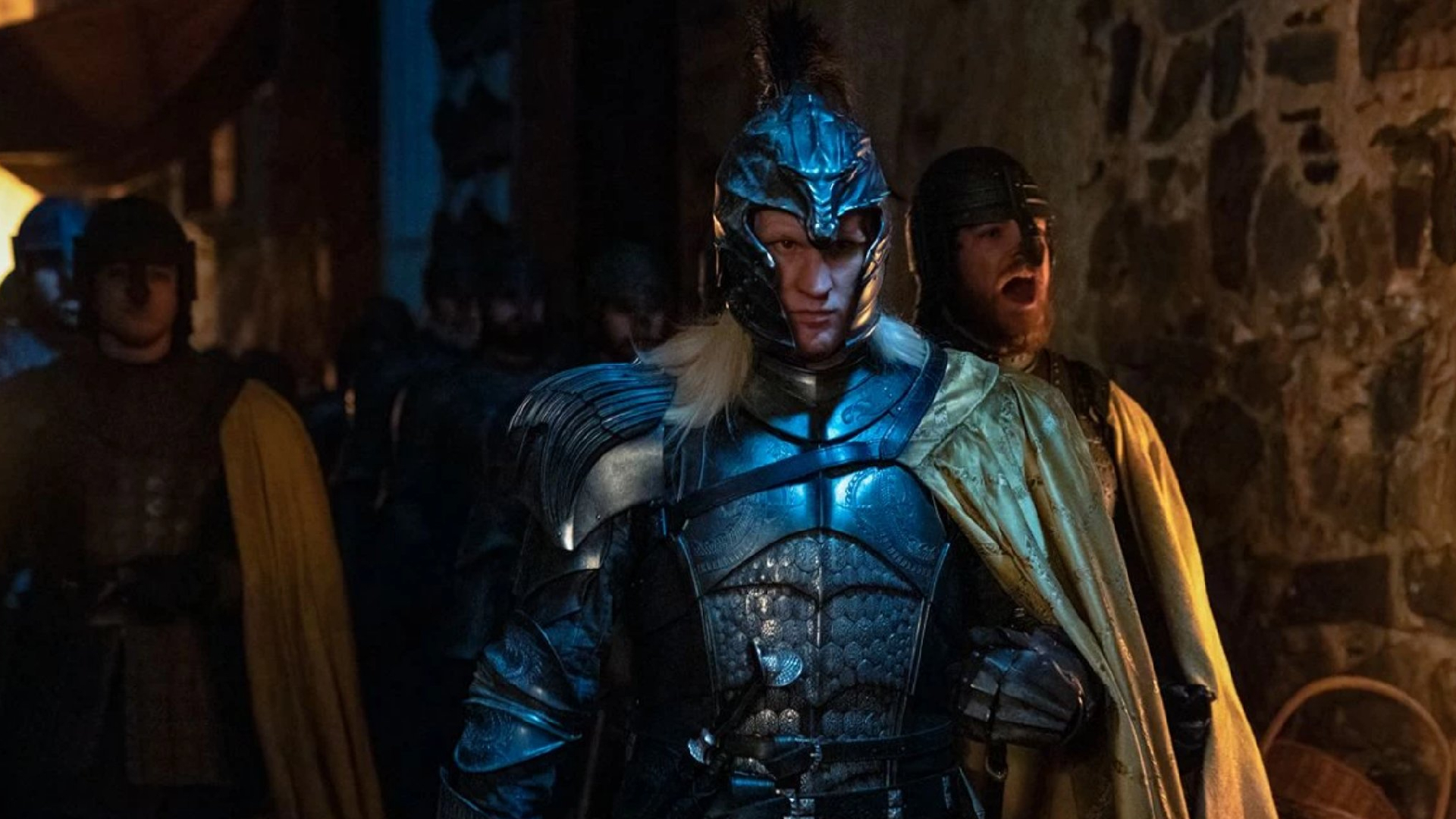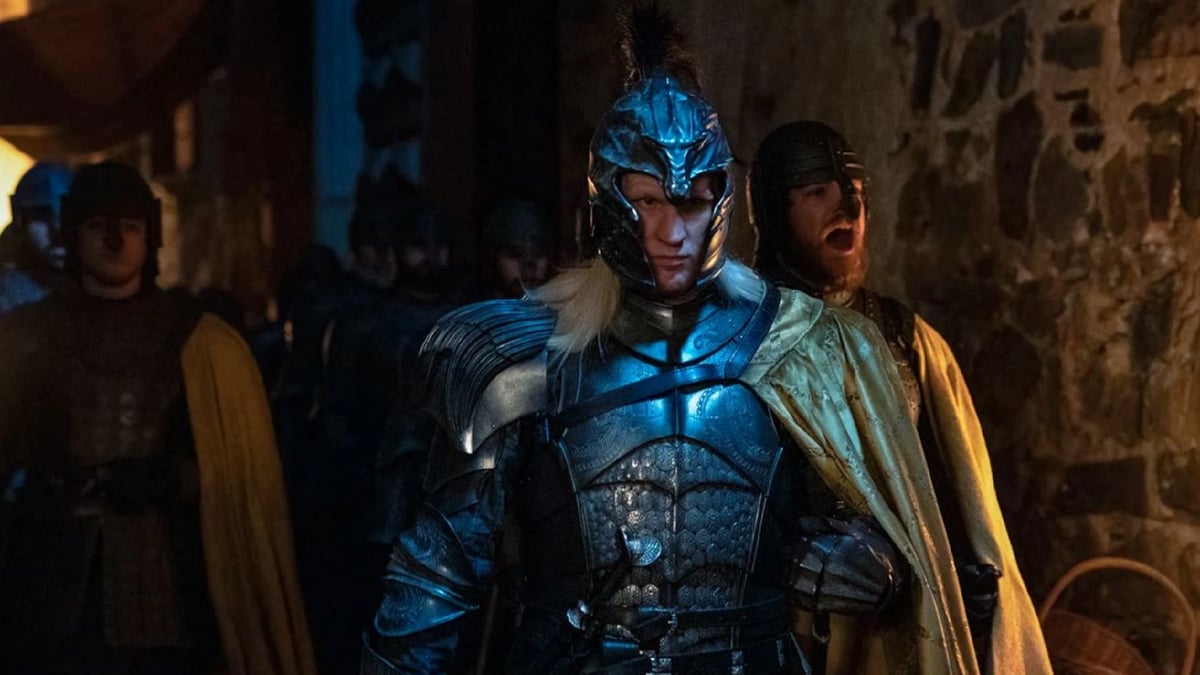 Additionally…
Gayle Rankin will play Alys Rivers — a healer, witch, and resident of Harrenhal "who has mystical visions and becomes a powerful figure within the Targaryen's Green faction"
Abubakar Salim will play Alyn of Hull — "a sailor in the Velaryon fleet who served in the Stepstones campaign"
Freddie Fox will play Ser Gwayne Hightower — "the son of Otto Hightower (Ifans), brother to Queen Alicent (Cooke), and uncle to her children King Aegon (Glynn-Carney), Queen Helaena (Saban), and Prince Aemond (Mitchell)"
Simon Russell Beale will play Ser Simon Strong — "the Castellan of Harrenhal and great-uncle to Lord Larys Strong (Needham)"
and Amanda Collin has been cast as Jeyne Arryn, House Arryn matriarch and Lady of the Eyrie throughout the reign of four Targaryen monarchs
While casting for Cregan Stark and Daeron Targaryen has not been announced at the time of this writing, we know they'll be integral to the coming episodes.
"We haven't been in production for too long but what I've seen is pretty extraordinary," said Francesa Orsi.
"We have a beautiful cast that was assembled by Kate Rhodes [James], and we just are proud of seeing how those scripts are coming alive, the emotionality that the cast is bringing to it is something that we feel confident with and know that we're going to deliver something special."
When is the House of the Dragon season 2 release date?
While a premiere date has yet to be locked in, HBO Chief Content Officer Casey Bloys has indicated the earliest possible window would be summer 2024 (the American summer, of course, meaning June / July / August).
"My philosophy is a good script is number one priority," he told Variety.
"I am not doing it based on wanting to have one a year, two a year. I want to do it based on the scripts that we're excited about."
Assuming they do wrap up filming this November, that should leave plenty of time for the CGI portion of production,
Is there a House of the Dragon season 2 trailer?
HBO has, at long last, given us the House of the Dragon season 2 trailer. Check it out above.
In the meantime, you can revisit every episode of House of the Dragon season 1 via HBO & HBO Max for those residing in the US and Foxtel / Foxtel Now or Binge here in Australia.