Netflix's thrilling crime drama starring Jason Bateman and Laura Linney is just hours away from being upon us as finally approach the Ozark season 4 (Part 2) release date.
The stakes have been consistently raised season after season throughout the show's half-decade run. But the latest preview of the fourth and final instalment promises it'll all soon come to a head with an explosive conclusion and a few shock developments.
"Jason has talked since the beginning about making sure we didn't overstay our welcome," showrunner, writer, and executive producer Chris Mundy explains to Entertainment Weekly.
---
---
"And because we're so serialised, we needed to stay emotionally true and not feel like we're just putting them in the same old situation again. So somewhere in the five-season range felt right. If we went on anymore after that, we'd be vamping."
"But we also needed plenty of room to tell the story in a way that did it justice. So this was kind of the perfect middle ground: we had enough room to really do what we wanted and we had to be compact in our storytelling."
RELATED: 'Yellowstone' Creator Taylor Sheridan's New Mafia Series Stars Sylvester Stallone
The next seven episodes will obviously build upon the foundation set by the first half of Ozark season 4, which premiered just two months ago on January 21st of 2022. Without spoiling it for those of you who aren't up to date – why you'd be reading this is anyone's guess, but I digress – Ruth Langmore (portrayed by Julia Garner) is teetering on the brink of emotional collapse, swearing revenge against cartel leader Javi Elizondro (portrayed by Alfonso Herrera) for all the grief he's caused her. Anyone who stands in the way will have to kill her to stop what's coming.
Meanwhile, Marty and Wendy Byrde (portrayed by Jason Bateman and Laura Linney) continue to ascend up the Navarro cartel ranks after… taking care of… a certain Chicago-based attorney (portrayed by Janet McTeer). And just because everybody loves a family business, Byrde kids Charlotte and Jonah (portrayed by Sofia Hublitz and Skylar Gaertner) are getting involved with the money laundering side of things.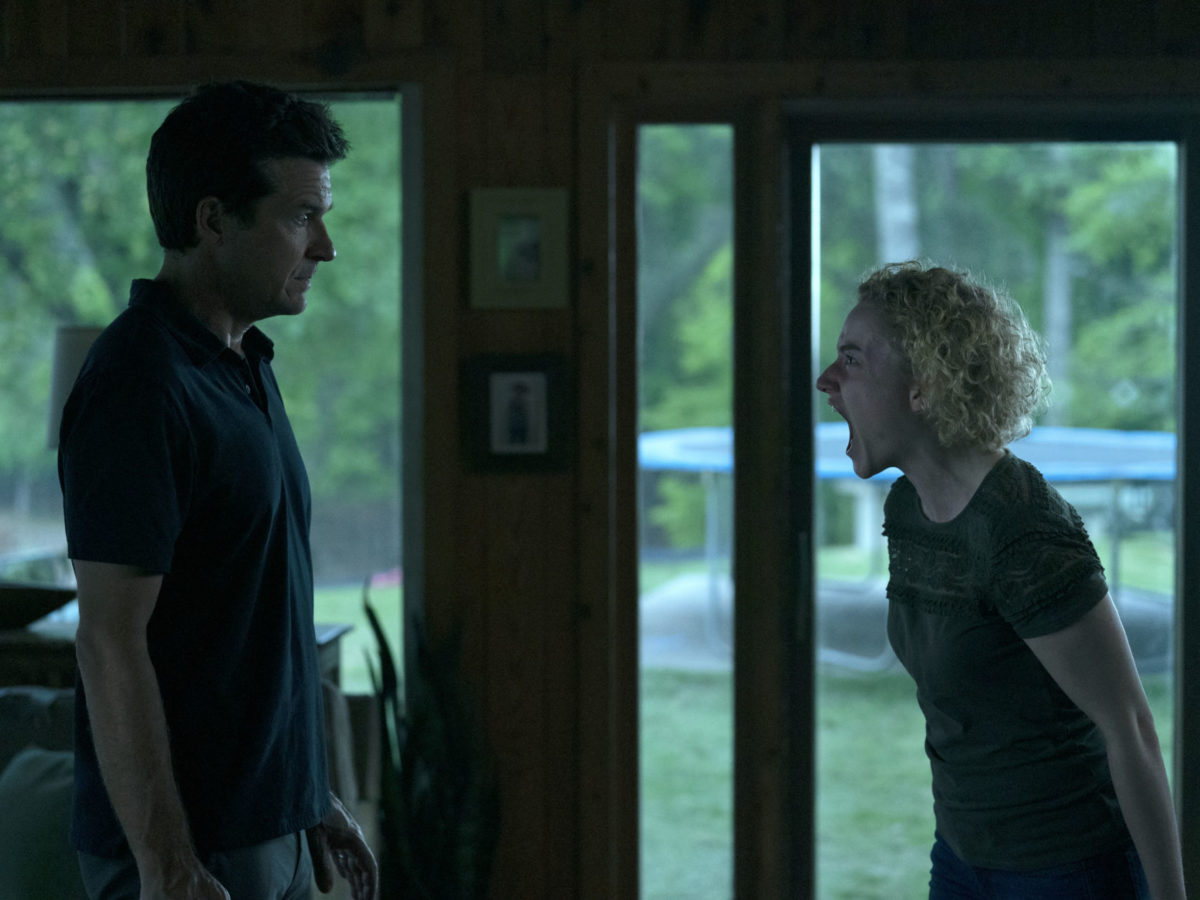 Ozark season 4's finale has been produced by Mark Williams, John Shiban, Patrick Markey, and Bill Dubuque, with Laura Linney as co-executive producer alongside Chris Mundy and Jason Bateman. In addition to the names already mentioned, cast members you can expect a return appearance from include Jessica Frances Dukes, Damian Young, Adam Rothenberg, John Bedford Lloyd, Joseph Sikora, Bruno Bichir, CC Castillo, Katrina Lenk, Bruce Davison, Ali Stroker, as well as Veronica Falcón.
Ozark season 4 (Part 2) has locked in an April 29th of 2022 release date. Check out the teaser trailer above and the official synopsis below.
---
---
Marty and Wendy (portrayed by Jason Bateman and Laura Linney) are rid of Helen (portrayed by Janet McTeer) and climb to the top of Navarro's empire. They find another opportunity to get out of the Ozarks but some past sins won't stay buried and the most dangerous threats come from blood.