Disney+ Day arrived with an entire raft of previews for the platform's highly-anticipated upcoming releases. From the gritty Moon Knight starring Oscar Isaac to a whole lot of animated properties, as far as two-year anniversaries go, this was certainly an eventful one. But the highlight of the bunch was, without a doubt, what we learned about the forthcoming Disney+ Obi-Wan Kenobi series – which will reunite Ewan McGregor and Hayden Christiansen as the titular Jedi Master and former apprentice turned Sith Lord Darth Vader in exceedingly epic fashion.
"The fans have been waiting long enough, you know?" McGregor can be heard saying in the concept teaser.

"[Obi-Wan] has this one task left and that's to keep Luke safe."
"That's definitely the starting place for our story… the interesting thing is going to be where it goes from there," adds sole series director Deborah Chow.

"We couldn't tell the story of Obi-Wan Kenobi without addressing Anakin or Darth Vader."
---
---
RELATED: Disney+'s 'Obi-Wan Kenobi' Series – Here's Everything You Need To Know
Obi-Wan Kenobi's teaser offers fleeting glimpses of both McGregor and Christensen's iconic Star Wars characters an entire decade after Star Wars: Episode III – Revenge of the Sith (2005); wherein Order 66 purged the Jedi across the galaxy, bringing about a grave imbalance in the Force. As Chow herself explains, this is a dangerous time to be a Jedi.
The footage which will surely get freak juices a-flowing involves Ewan McGregor drilling fight choreography with the Lucasfilm stunt team, cutting directly to concept art of Obi-Wan and Darth Vader putting each to the sword lightsabre against a dramatic backdrop. The epic finale from Revenge of the Sith has been consistently hailed as one of the greatest clashes within the franchise. And fans have been clamouring for something similar ever since (see: below).
"I think it's probably true to say that I'm more excited about playing Obi-Wan again now than I was even the first time," Ewan McGregor stated on a previous occasion.
"The more I realise what I'm part of, in a way… you can see you're involved in something quite huge in the Star Wars – I don't like the word franchise – but this sort of fable or legend, or whatever you might call it."
RELATED: 'Star Wars – The Book Of Boba Fett' Will Premiere Next Month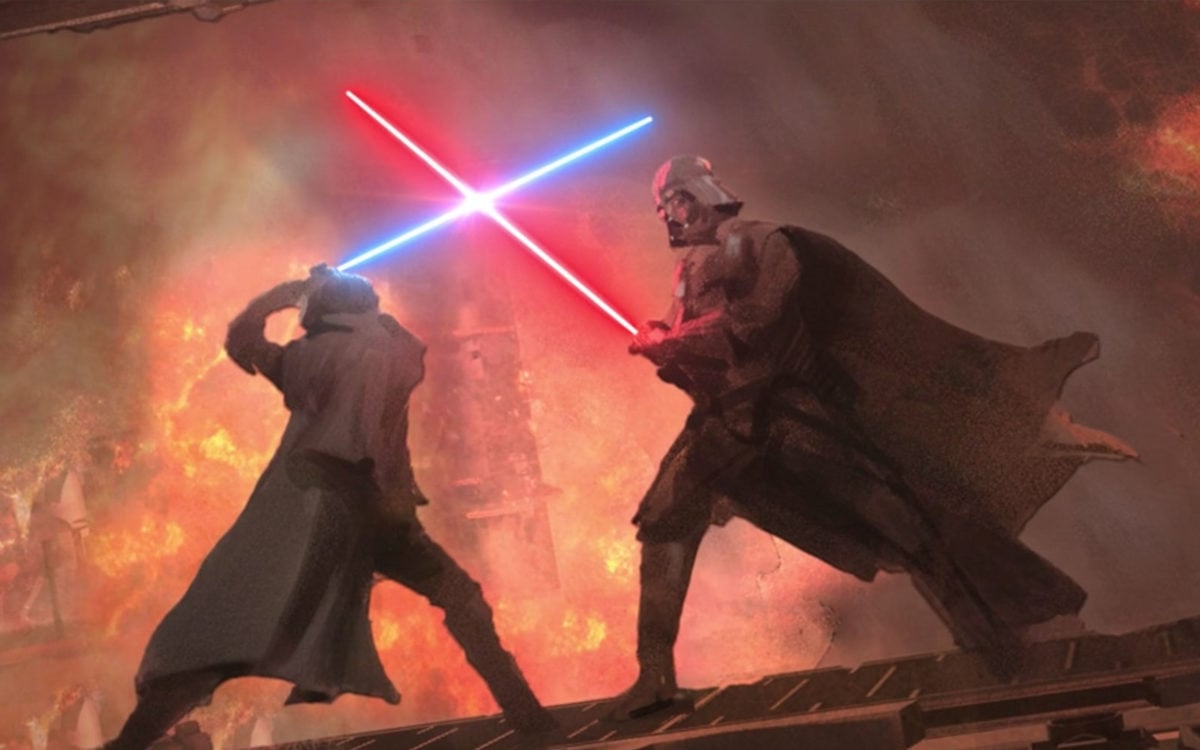 "There is so much going on between [Revenge of the Sith & A New Hope] that hasn't been explored," says Deborah Chow.
---
---
"We will definitely see Obi-Wan Kenobi and Darth Vader get into it again."
McGregor and Christensen are joined by Australia's own Joel Edgerton, who previously portrayed young Owen Lars – stepbrother to Anakin, uncle to Luke Skywalker – in both Attack of the Clones and Revenge of the Sith; Rupert Friend (Homeland), Kumail Nanjiani (The Eternals), O'Shea Jackson Jr. (Straight Outta Compton), Sung Kang (Fast & Furious franchise), and Benny Safdie (Uncut Gems director) in yet-to-be-disclosed roles.
The plot outline attached to the project via several production filings is as follows:
Farmers work hard under the hot environment of two suns, while trying to protect themselves and their loved ones from Tusken Raider. The attack. And on a planet where civilization is almost emptied, there is a hidden Jedi Master and a baby who will shoulder the future of the galaxy.
While Disney+'s Obi-Wan Kenobi series has officially completed filming, it's unclear precisely when all six episodes will arrive beyond the vague parameters of sometime in 2022 – stay tuned for a confirmed release date as well as a proper trailer.