Peaky Blinders creator Steven Knight has long maintained the hit BBC crime drama would conclude with the first air raid siren in Birmingham circa 1939, bookending the story of "a family between two wars." In his latest interview with Empire, however, it was revealed those plans have changed. The Peaky Blinders story is now on a direct collision course for the Second World War in season 6 – or series 6 as the Brits themselves refer to it – in addition to confirming the feature-length film scheduled for production next year will in fact be another WWII movie.
"It was always Britain between the wars – how the lesson from one war was not learned and was repeated," explains Steven Knight.

"It's also the end of empire: we enter the Second World War and by the end of it, there is no empire, really. But I… have revised the scope of what it is."
"It will now go into and beyond the Second World War. Because I just think the energy that is out there in the world for this. I want to keep it going, and I want to see how this can progress beyond that."
---
---
"I think of this sixth series as the end of the beginning."
RELATED: 'Peaky Blinders' Season 6 Is Arriving Sooner Than You Think
As you will have gathered from the eleventh-hour pivot – plus the initial confirmation that we'd also be receiving Peaky Blinder season 7 / series 7 before it was repackaged as a feature-length film – while Knight has a general idea of the closing chapter's direction, his writing process has been rather fluid when it comes to Tommy Shelby OBE (portrayed by Cillian Murphy) and our favourite Brummie gangsters.
"I don't know what's gonna happen until I get to writing," adds Steven Knight.
"The way I tend to work is not to plan, and I think if I did plan, I wouldn't be able to do it. Just sit at the keyboard and if you know the characters well enough, let 'em loose and see what they say to each other. Let the dialogue guide the plot."
Precisely how will Peaky Blinders approach WWII in season 6 / series 6 and its big-screen affair? For the time being, it remains something of a mystery. Fans will recall the previous season has laid the foundation for the rise of both fascist political sentiments as well as fascism in general via the villainous MP Oswald Mosley (portrayed by Sam Claflin). Based on the first trailer – and the everything else – it'll yet again be a major focus this time around.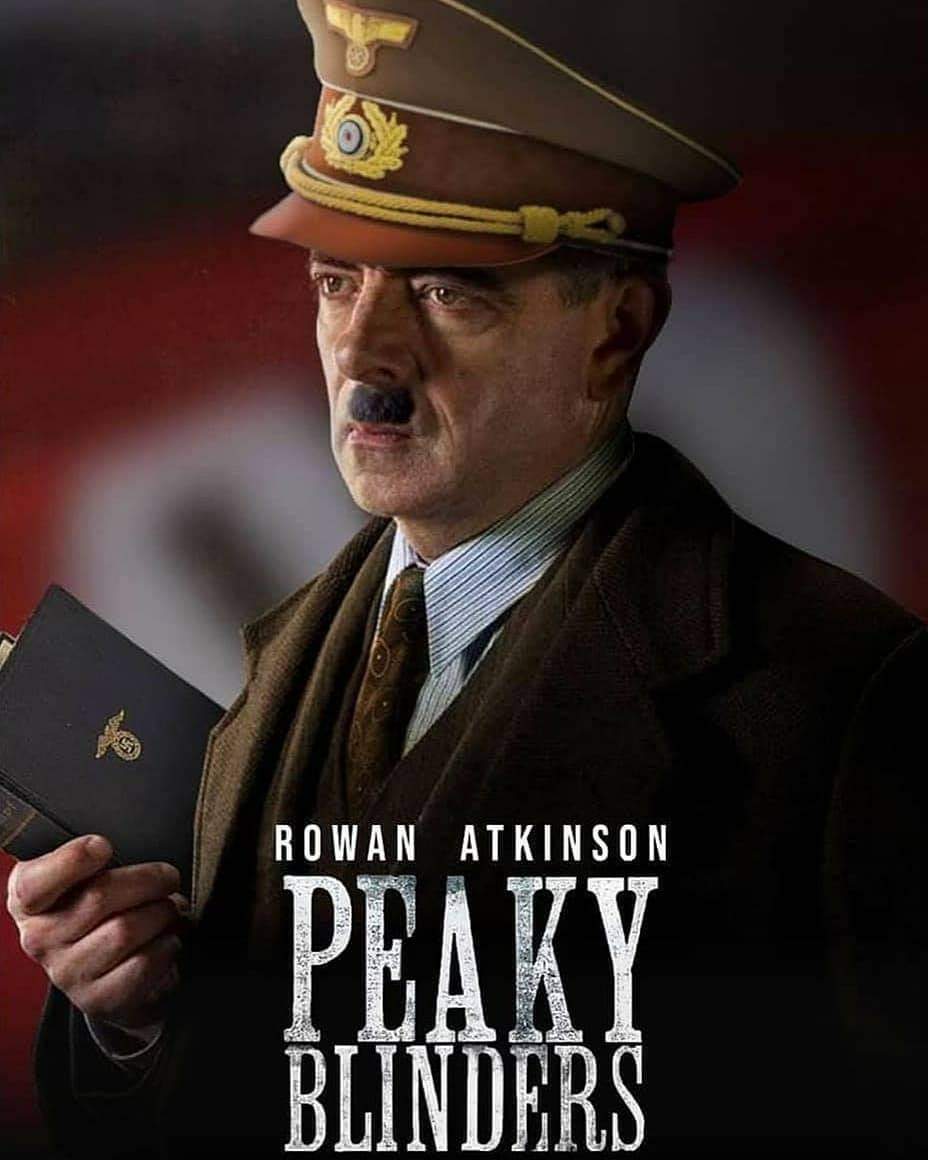 Back in late 2020, the internet was sent into meltdown by rumours British comedy legend Rowan Atkinson had been cast as Adolf Hitler. Unfortunately, a spokesperson for the series would break our hearts soon after by shutting down the claims. Still, we're free to fantasize about the Mr Bean actor taking on the dramatic role of his career. And who knows… perhaps they'll finally go through with it with Peaky Blinders: The Movie.
---
---
In terms of a release date, the calendar still hasn't been explicitly marked by BBC, Netflix, or otherwise. But series director Anthony Byrne recently posted a first look teaser clip on his personal Instagram, captioned with a very promising update:
"We're coming for you sooner than you think."
Previously, Peaky Blinders season 6 / series 6 was reportedly destined to land sometime in Spring of 2022 (US) – meaning anytime between March to May. "Sooner than you think", however, implies it could now be between January to February. In other words, we could be just a few short weeks away from witnessing the epic and "emotional" finale.
Check out the first proper trailer below.