Anyone following the third season of HBO's critically-acclaimed Succession will tell you shit is certainly hitting the fan. As the Roy family's civil war approaches fever pitch territory, and the authorities close in on the offices of Waystar Royco, it's hard to imagine everything won't come to a screeching halt for the world's favourite dysfunctional family. The only indication this isn't a swan song for patriarch Logan Roy (Brian Cox) – as well as adult children Kendall (Jeremy Strong), Siobhan (Sarah Snook), Roman (Kieran Culkin), and Connor (Alan Ruck)? The fact HBO has only just renewed the hit drama/black comedy for season 4. But as previously alluded to by Succession executive producer Georgia Pritchett, and recently confirmed by Brian Cox himself, the end is well and truly nigh.
"There is an endgame. Whether it comes this next season or whether it comes the season after that, we'll find out. It's also up to [show creator Jesse Armstrong], Jesse's energy, and if he can keep it up – and the energy of his writers," Brian Cox tells Collider.

"We're actors. We'll go on forever. We can be a bit mindless like that. I won't go on forever. I think there's a natural end to the show and it will come. It will be sad to see the end of it, but it will also be well achieved, I hope."
RELATED: To Nobody's Surprise, HBO Has Renewed 'Succession' For Season 4
---
---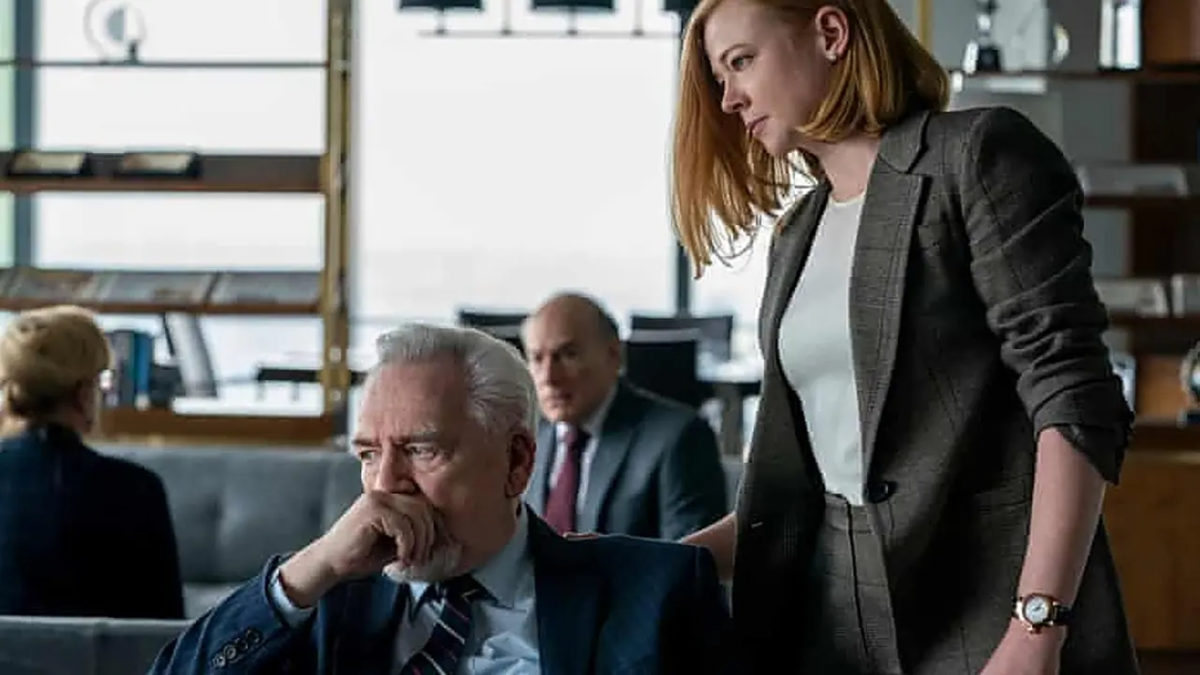 As for the matter of Logan Roy's vision as opposed to the HBO show's arc, however, Cox was able to provide a touch more clarity vis-a-vis the Waystar Royco head honcho's masterplan.
"I think [Logan Roy] has a vision. It's maybe not everybody's idea of a vision. I think he's also an opportunist. He goes into something like ATN and he's only interested in how it gets people riled up. It's like Fox News."
"I doubt if they're really interested in politics at Fox News, but they know how to pander to the masses. The Murdochs have done very well by that. I think it's the same for Logan. He's not really politically motivated. He just says, 'They buy this crap, so let's continue to sell them that crap.'"
RELATED: The Real-Life 'Succession' Story Is Happening Right Now
Earlier this year, executive producer Georgia Pritchett revealed there's a strong possibility Jesse Armstrong intends to cap it off after season 5, potentially even by next season's conclusion.
"I think the maximum would be five seasons… but possibly more like four," Georgia Pritchett tells The Times.
"We're at the end of filming [Succession] season 3, so at this point, Jesse is saying only one more."
---
---
Pritchett later added there was a possibility of another instalment post Succession season 4 regardless of Armstrong's assertion – citing the common phenomenon wherein series creators walk back on doing one last season which apparently "happens every time," and teasing a "good end in sight." Meaning we probably won't be speculating about multiple interpretations (unlike other HBO properties).