"Scary Succession," is just one of the taglines critics are using to describe the new Netflix original The Fall of the House of Usher.
And while comparisons to the now legendary HBO drama are flying in thick and fast, it's clear creator Mike Flanagan set out to tell a much different story than the one about a crumbling media empire Jesse Armstrong laid out over four critically acclaimed seasons.
Flanagan has built up so much goodwill with Netflix subscribers over the years, starting with the brilliantly written The Haunting of Hill House. It'd be no surprise to see his new miniseries, which blends the stories of Edgar Allen Poe with pharmaceutical malpractice, achieve similar success.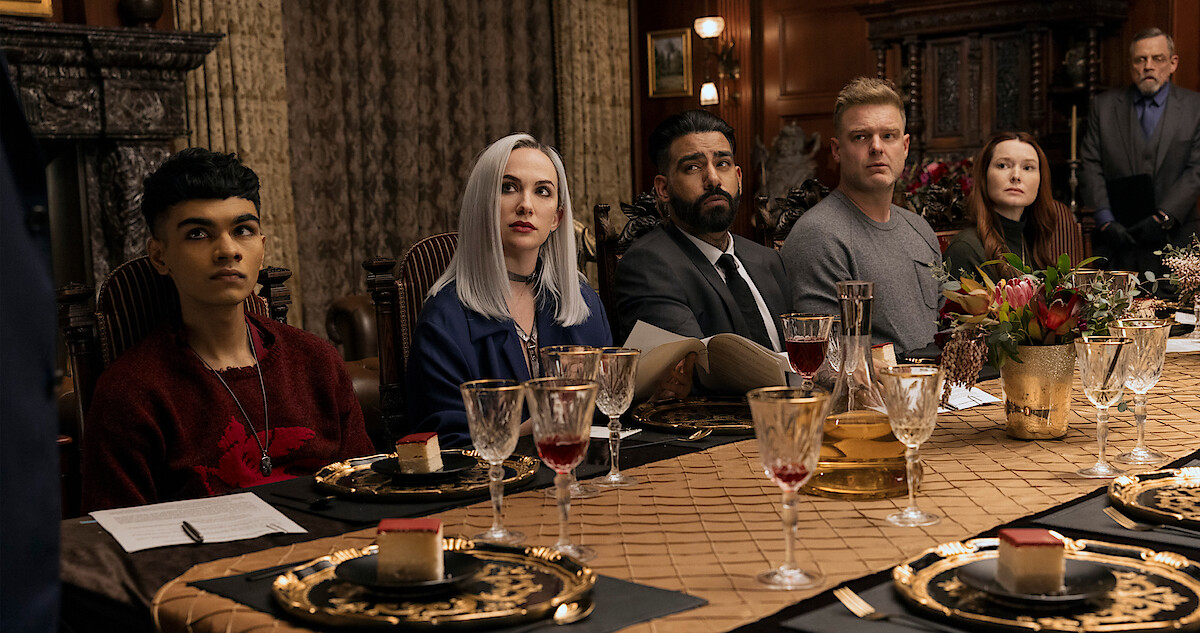 RELATED: The Best Shows On Netflix Australia
Already reviews are praising almost every element of the brutal horror show, which follows an aristocratic brother and sister hidden away in a crumbling mansion after decades of poisoning society at the head of the opioid crisis. Much like Succession, exploring a dynasty flecked with self-made hubris and spotted by unethical practices gives the script incredible weight.
The Fall of the House of Usher stars Bruce Greenwood in the lead role alongside Katie Siegel, Ruth Codd, Rahul Kohli, Carla Gugino and Samantha Sloyan.
The Ushers are obvious stand-ins for the real-life Sackler family, whose role in manipulating the public into thinking OxyContin was non-addictive formed the backbone of Hulu's criminally underrated Dopesick with Michael Keaton and Will Poulter.
However, Flanagan is less literal as he tells the story of a despairing Roderick Usher (Greenwood) and his spoiled adult children who all stand to inherit a piece of his fortune. Death, gore, and an obscenely expensive lifestyle mean the show plays a much different ball game than Succession but the bare bones are undeniably similar. Instead of a media magnate, we're getting a drug magnate and Allan Poe's morbid poems springing to life.
With both The Fall of the House of Usher and Succession playing on the moral rot of the American ruling class, it appears our blood lust for seeing bad things happen to privileged people isn't going anywhere anytime soon.
The Fall of the House of Usher is now streaming on Netflix.