Netflix Australia is stacked. Really. There are so many TV shows to watch on the streaming service that it's hard to land on just one without feeling like you're missing out on the other. With a platform of this size, opportunity cost is high, which is why it pays to focus only on the best shows on Netflix Australia.
Not sure what is actually worth watching when it comes to Netflix TV shows? Check out our round-up below, which we'll be constantly updating as the Boss Hunting office do the hard binging for you and recommend only the best – classic, overlooked, and new.
Our Favourite TV Shows On Netflix Australia
---
Money Heist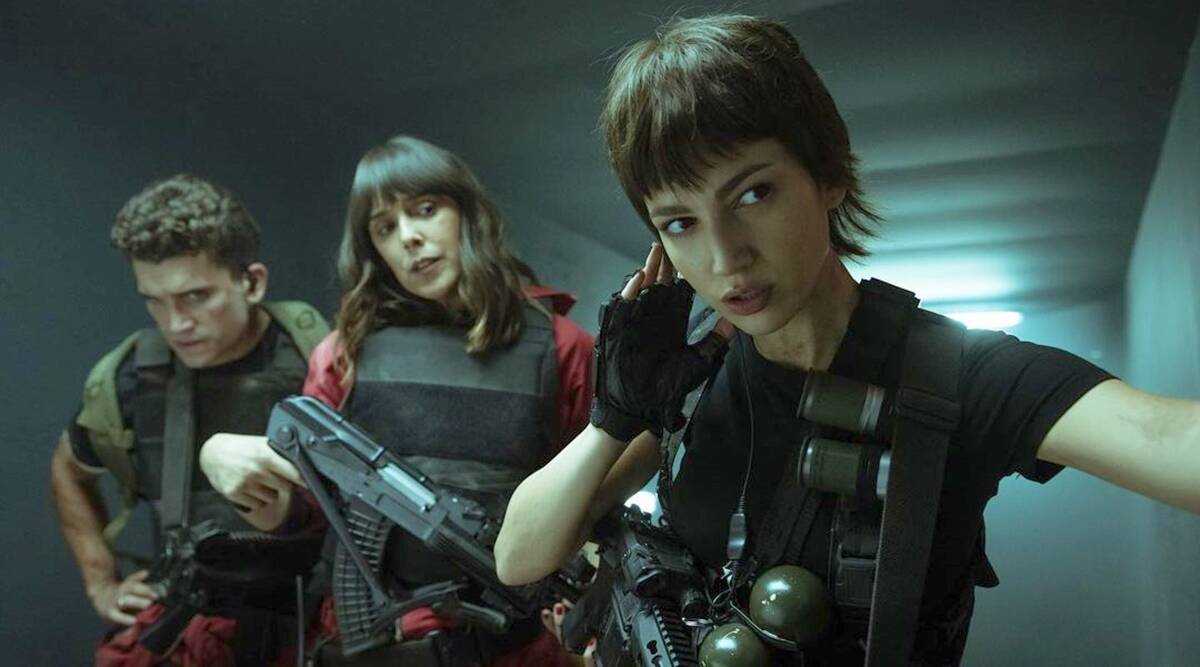 Money Heist was a fast favourite at the Boss Hunting office when it first came out, edging out pretty everything else as the must-watch show. More than a few seasons later and Money Heist has been cemented as one of the best shows Netflix had the good sense to acquire. Álex Pina's French heist crime drama series easily picked up Best Drama at the International Emmy Awards, validating the story of The Professor and his thriving recruits. Now that the second and final half of Money Heist Season 5 is upon us, now is the perfect time to binge your way through before the finale. It's one of the best shows Netflix Australia has got going right now.
---
---
---
Squid Game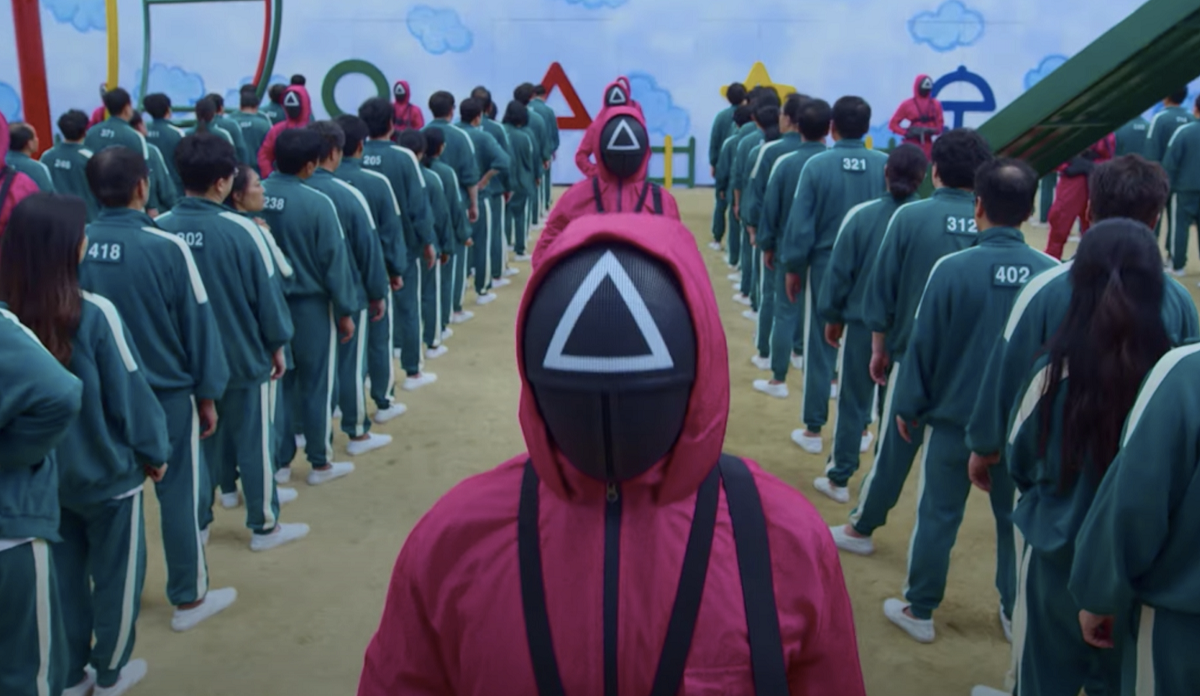 Squid Game, the incredibly odd and violent South Korean survivalist drama, is a bit hard to explain. Despite its obscurity, the show is now on track to possibly become the most popular show Netflix has ever produced, validating the eccentric 9-episode series which follows hundreds of desperate adults participating in violent versions of children's games.
RELATED: 'Squid Game' Season 2 Greenlit Once The Creator Is Ready
---
Sweet Tooth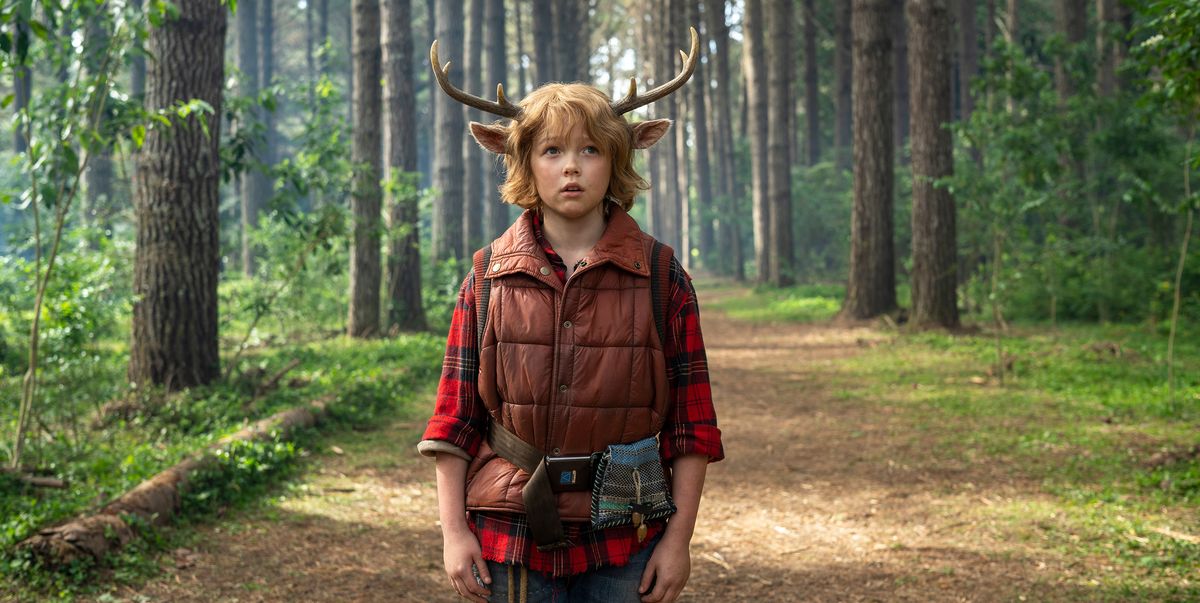 I wasn't too sold on Sweet Tooth when it started. Did we really need another post apocalyptic world to traverse alongside a hapless young kid? Turns out we did. Sweet Tooth is a thoroughly entertaining show, following a half human, half deer and his protector as they try and navigate a world that is now full of distrust and fear. Robery Downey Jr co-produced Sweet Tooth, which has been adapted from Jeff Lemire's comic book series with a sense of cold, brutal realism that anchors the fantasy elements in something a bit more palatable for a wider audience.
---
Midnight Mass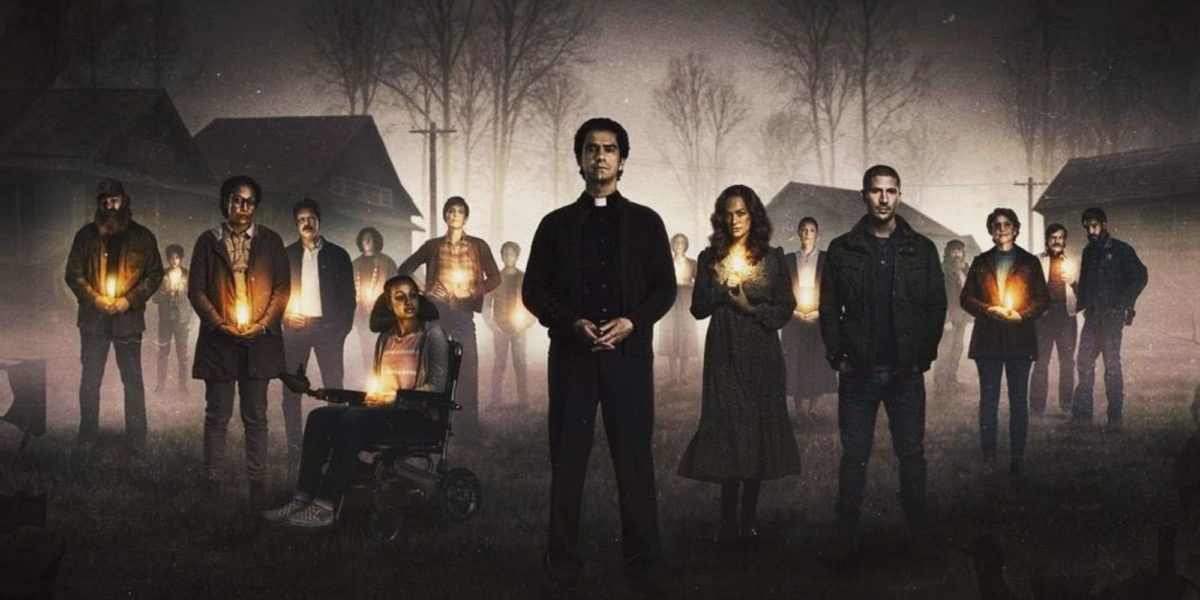 Creative, bloody, and brilliant – Midnight Mass is the latest horror show on Netflix to take the streaming service by storm. It's conceived mostly by Mike Flanagan, who already proved his worth to Netflix by penning the brilliant The Haunting of Hill House. Now he takes a stab at a more cerebral and challenging form of horror, meditating on grief and faith in a similar way as shows like The Leftovers. It's absolutely one of the best shows on Netflix right now.
Seinfeld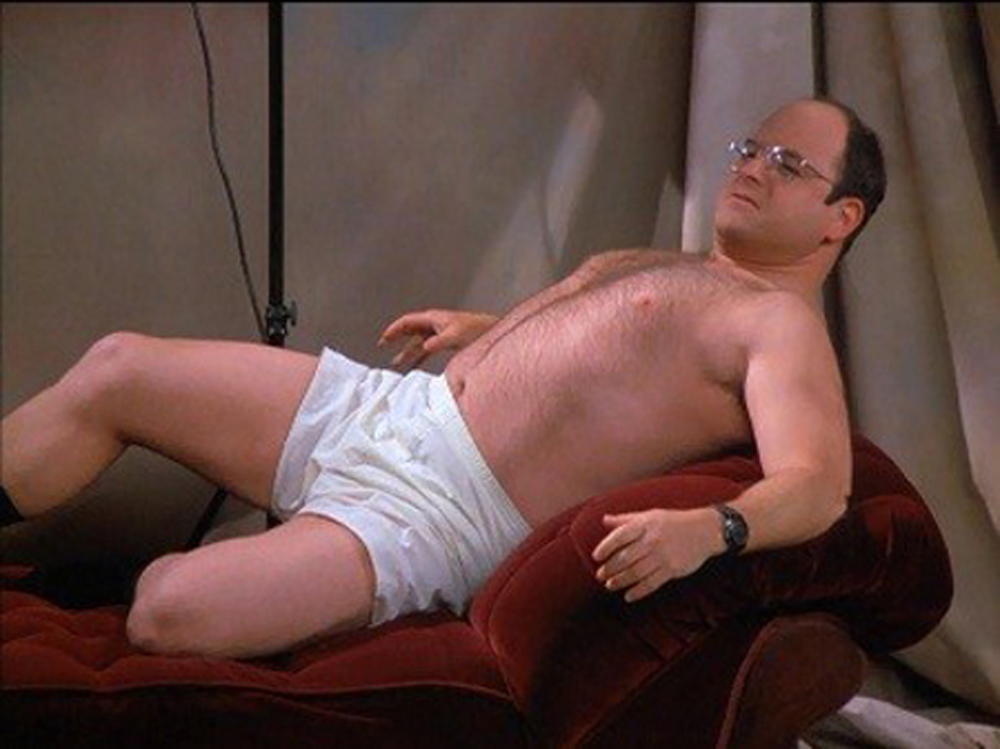 Seinfeld really needs no explanation. It's the greatest sitcom of all time, and it's finally on Netflix after the streaming giant paid a fortune to Jerry Seinfeld and Larry David for global streaming rights. Getting the entire show on Netflix has been years in the making, so if you feel like a nostalgia trip, there's nothing greater than this.
---
StartUp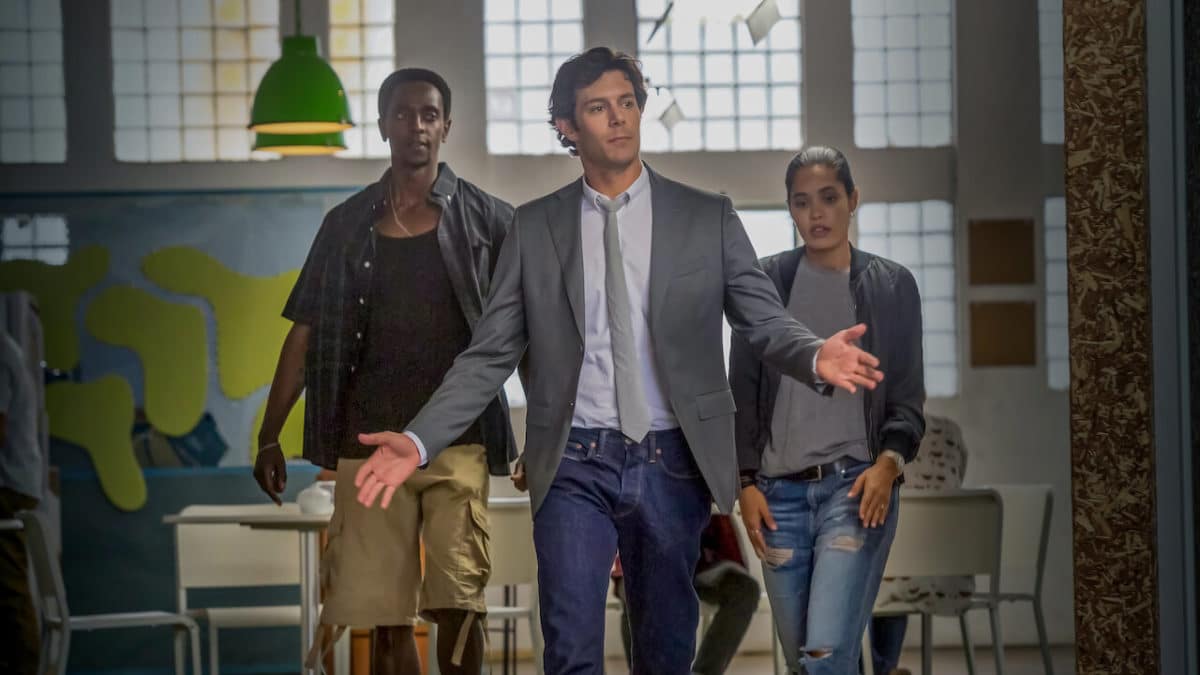 StartUp popped up on Netflix Australia recent, with all three seasons of the tech-crime thriller available to stream now. And although it's a divisive one, the Cryptocurrency inspired show is well worth a watch for those who prefer shows like Mr. Robot. The story follows a talented hacker, Izzy, who creates a digital currency called GenCoin which has the unintended consequence of allowing organised crime to launder cash. Martin Freeman and Adam Brody make up the acting muscle on StartUp, saving the sometimes dull dialogue to make this one of the best shows on Netflix Australia right now.
---
Shadow and Bone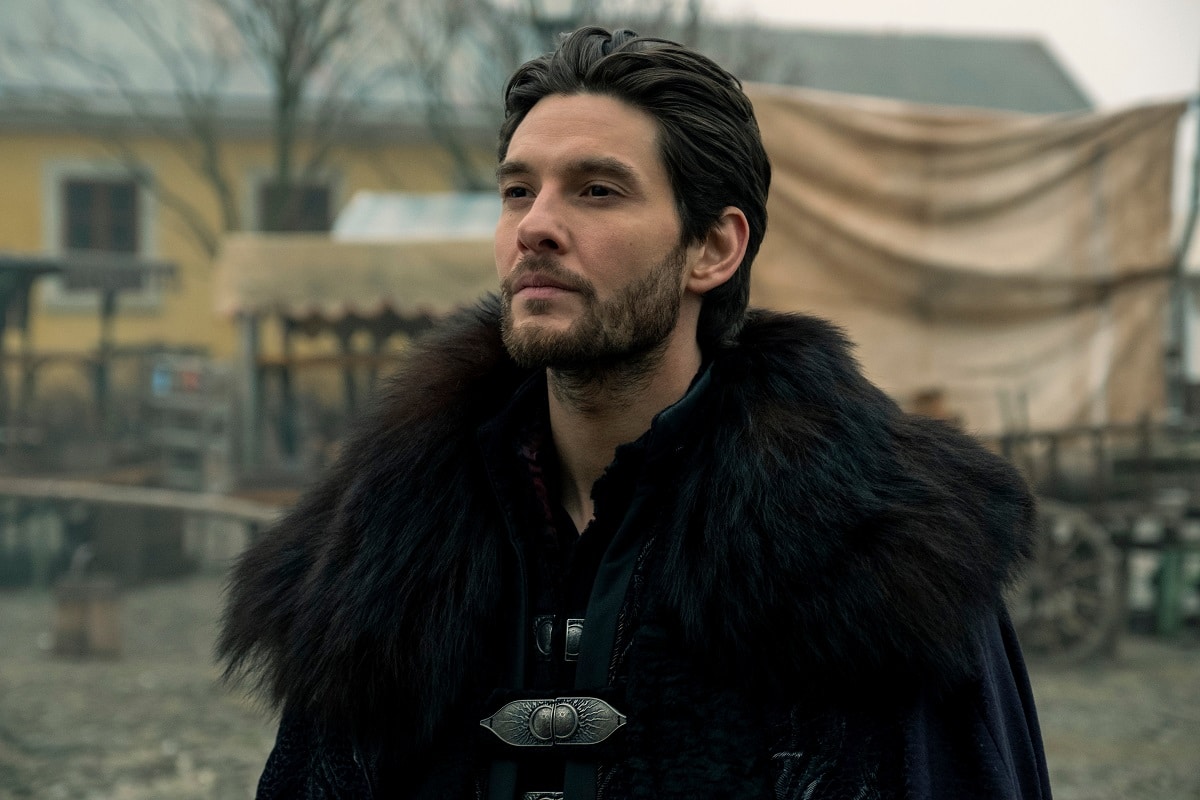 Shadow and Bone is a new release on Netflix and has quickly become one of the most popular. That's thanks to the source material mainly – Leigh Bardugo's bestselling Grishaverse novels, following the story of a war-ravaged world that could rely on soldier and orphan Alina Starkov and her newfound powers..
---
---
Yeah, it's a fantasy series with pops of sci fi. And sci fi rarely hits harder than comedy or drama on Netflix Australia (we're looking at you Altered Carbon). But it's definitely worth a binge seeing as there aren't many episodes out yet, and could easily satisfy fans of shows like The 100 (also on Netflix Australia) and The Umbrella Academy (a Netflix Original that is absolutely on our round of the best shows on Netflix Australia).
---
The Queen's Gambit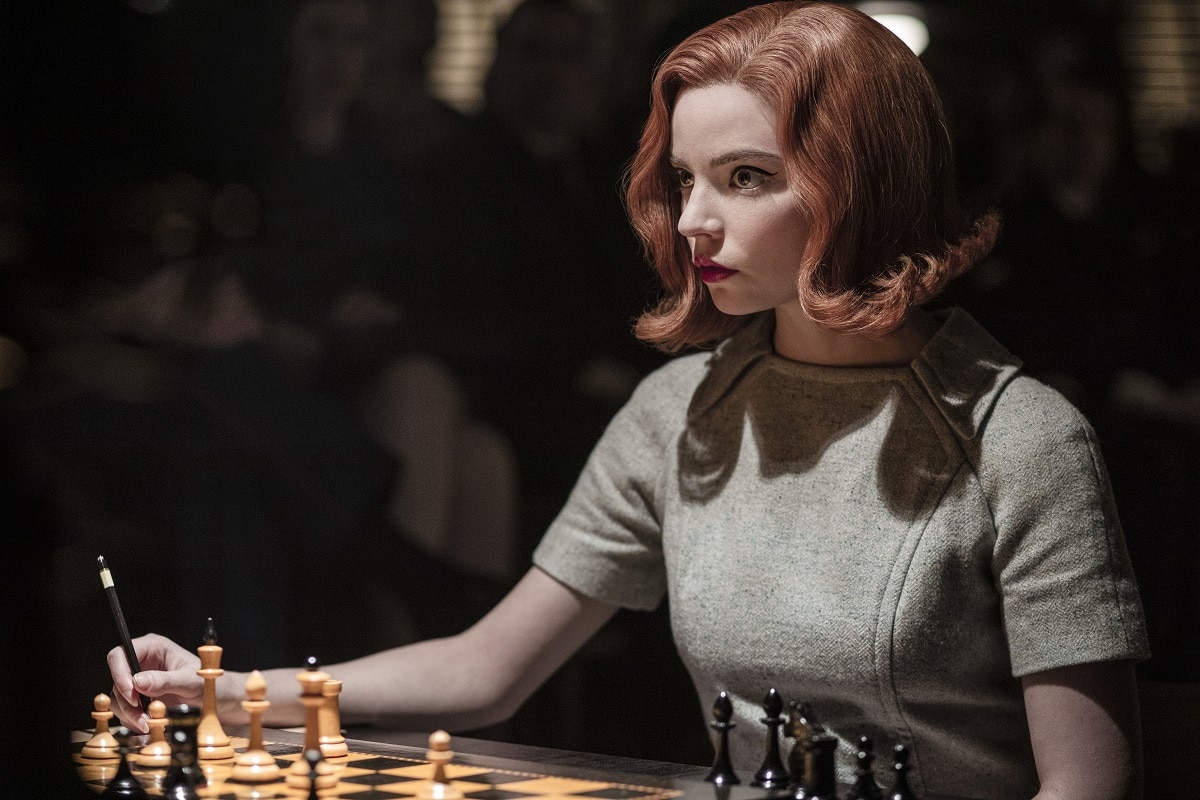 The Queen's Gambit has done more than turn Anya Taylor Joy into "that girl who was in Split" into one of the most recognisable and loved actors on Netflix. It's easily one of the best, and most binge worth, TV shows you can find on the streaming service.
The series follows Beth Harmon (cast lead Anya Taylor Joy), a young woman in a coming of age miniseries based on a 1983 novel of the same name, building up the life of an orphan chess prodigy who struggles with various personal problems like drug and alcohol dependency, which worsen along with her ascendancy to chess glory.
It's not hard to subscribe to the award winning 7 episode miniseries, especially when it's less about chess and more about the feeling of rejection and being underestimated offset by a fierce quiet storm of hope and self-believe.
Beth Harmon has quickly become one of Netflix's most sympathetic and relatable characters.
RELATED: 'Queen's Gambit' Creator To Reunite With Anya Taylor-Joy For A Movie
---
I Think You Should Leave With Tim Robinson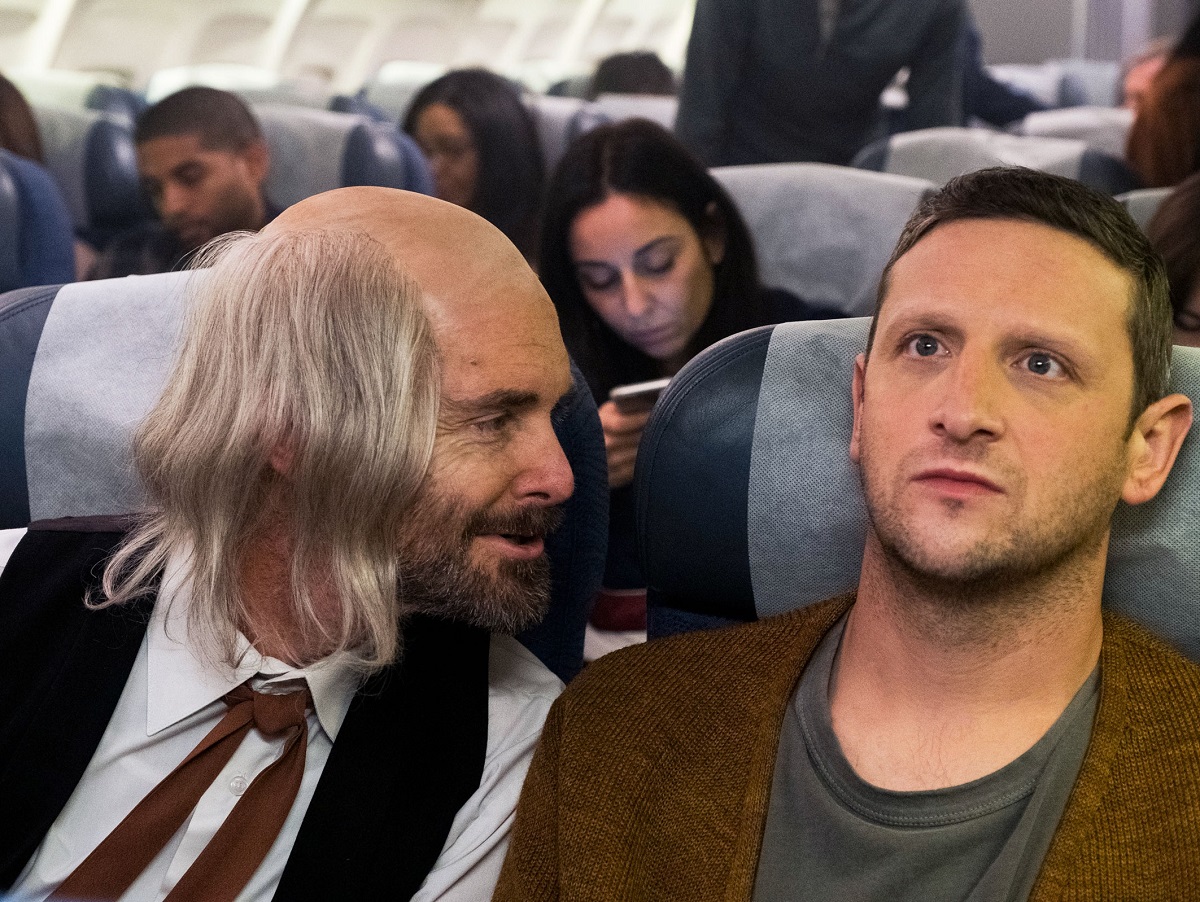 An offbeat and wildly unique sketch comedy series with plenty of pop culture references, I Think You Should Leave with American comedian Tim Robinson is without any doubt one of the funniest shows on Netflix right now.
The show, which is based on making people very, very uncomfortable, is exactly the kind of thing meme lords crave. Consider it another entry in the box of intensely left-field comedy shows that you'd enjoy if you have a particular appetite for comedians like Eric Andre and Dave Chapelle.
---
---
A season 2 is on it's way as well, so it seems like the batshit discomfort comedy of the first season is just the beginning.
---
Cobra Kai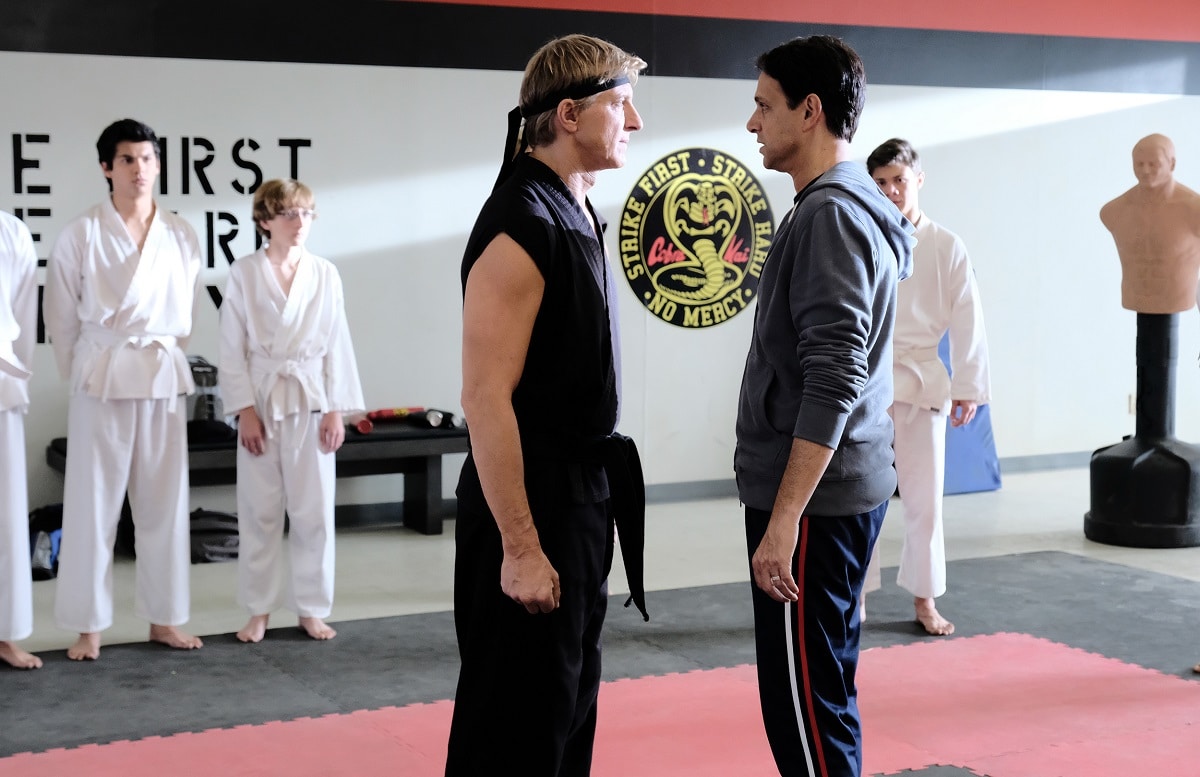 Few TV shows have managed to do wat Cobra Kai has done. Although the production, and sometimes the acting, plays out like a B-grade after-school special, this karate (and high school) drama brings back the two leads from 1984 classic The Karate Kid (that is, William Zabka and Ralph Macchio) and takes a many-years-later approach to tracking their life after the events of the original films.
Williaam Zabka was ostensibly the villain in the film franchise as Johnny Lawrence. Here he plays the protagonist, unwillingly starting a dojo from scratch, re-sparking his rivalry with Ralph Macchio's Daniel LaRusso, and training high school kids in the art.
With Johnny Lawrence as the lead, the dynamic completely changes the way we view The Karate Kid series and really rounds out a story that has stretched through decades.
While it started out as a YouTube Originals tv series, it has since made the leap over to Netflix where it's gone from a humble first season to one of the most talking about Netflix series of the past few years, thanks to a strong season 2 and season 3.
A fourth season has been confirmed and will continue the story upon release late 2021.
---
BoJack Horseman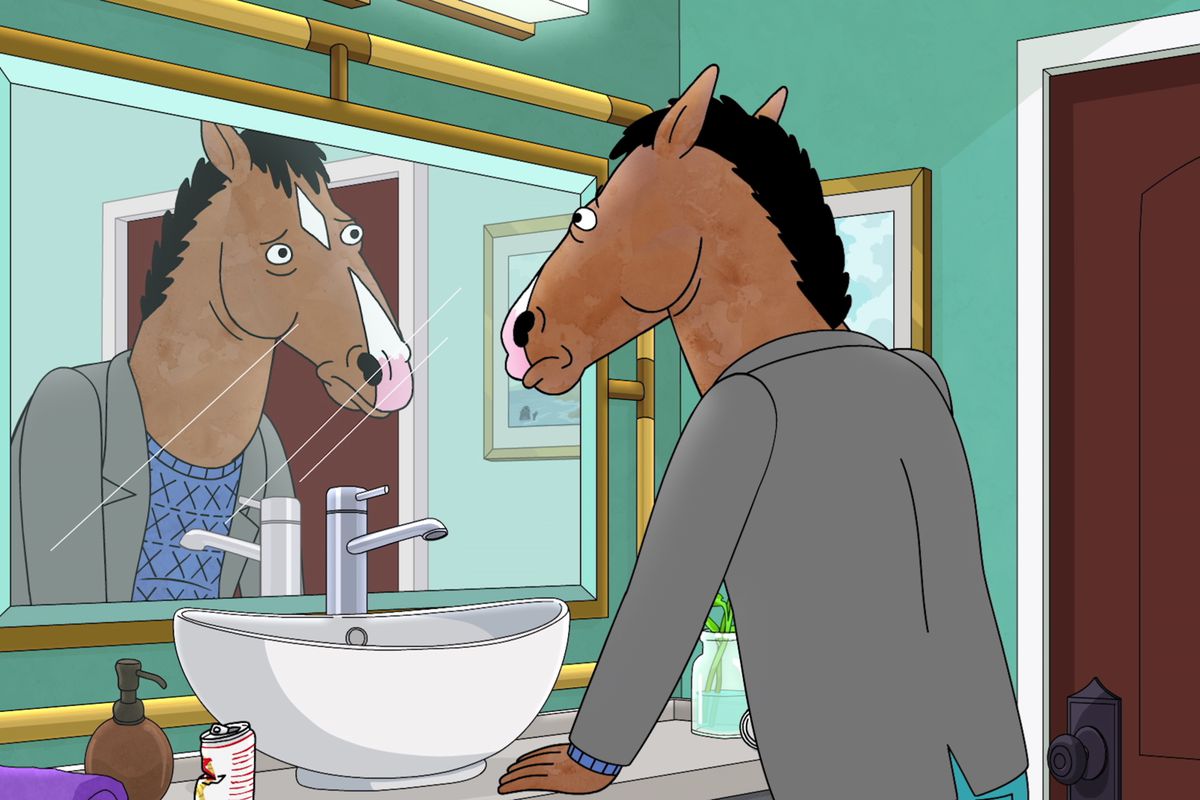 Headed by Will Arnett as the titular BoJack Horseman, this wry and relentlessly poignant animated comedy series about a disgraced celebrity horse struck a chord for its depiction of depression and personal redemption.
Across 6 consistently excellent seasons, the writing from creator Raphael Bob-Waksberg is the type of majorly nihilistic yet poetic wit that really can't be found in any other TV series to date (maybe except Louie).
---
---
Amongst all that sadness and philosophy, Bob-Waksberg and his incredibly talented cast managed to put forth a tragicomedy that revolutionised the genre and tested the limits of what it could be, could say, and how it could make viewers reflect on their own life.
They say therapy is the gift of self-awareness, and with that in mind, watching BoJack Horseman is both a delightfully hilarious good time, and an intense therapy session all in one.
Netflix deserve all the applause they get for taking a risk with this comedy.
---
Rick and Morty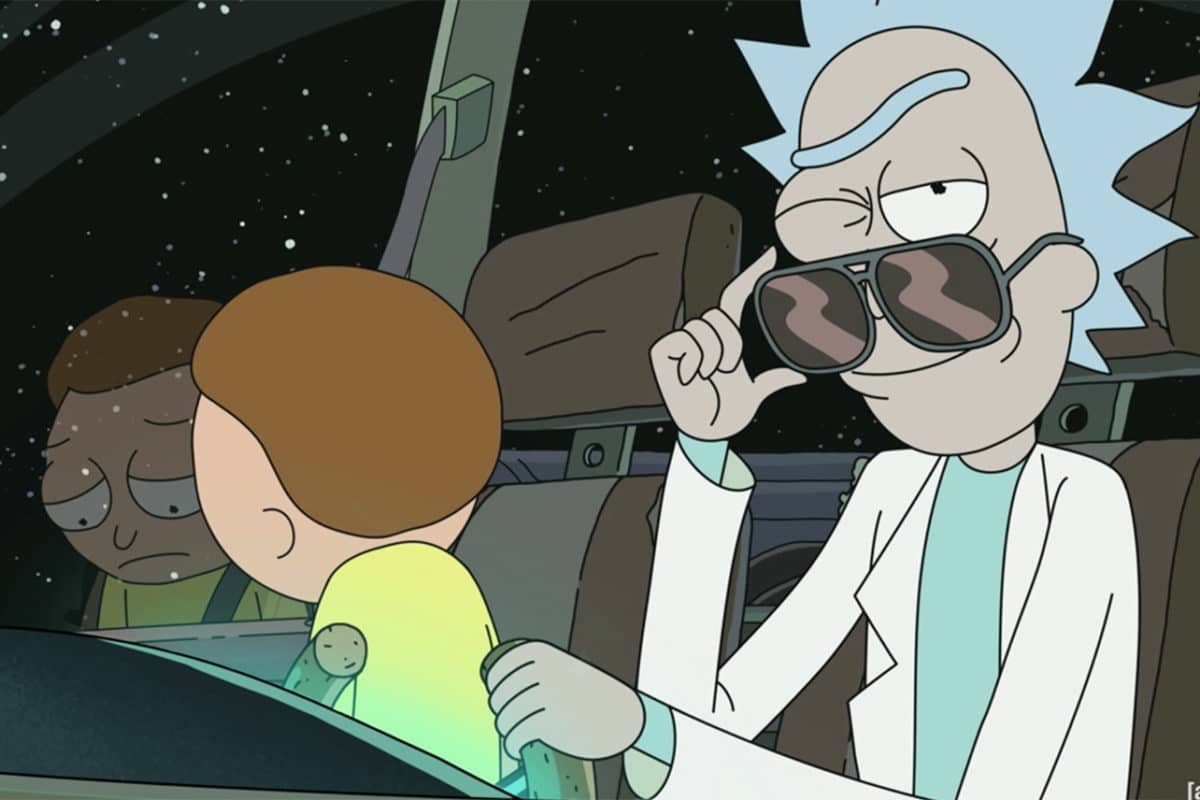 What started as an NSFW parody of Back To The Future has since evolved to become one of Adult Swim's most successful – and amongst the network's most enjoyable – animated shows. Join the universe's most intelligent scientists Rick Sanchez and his perennially anxious grandson Morty Smith on (mis)adventure after (mis)adventure), exploring time, space, parallel dimensions, and existence itself in the most comical fashion possible.
RELATED: Rick And Morty Season 7 Is Already Being Written
---
Bridgerton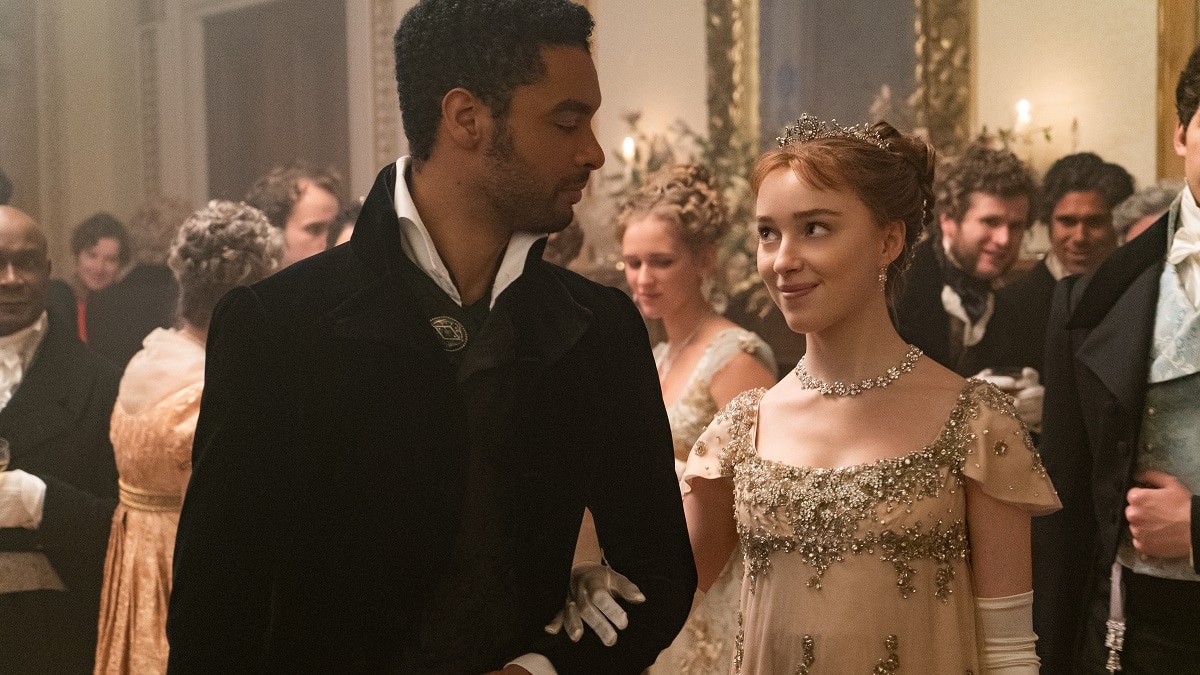 Executive produced by Netflix golden child Shonda Rhimes (and her production company Shondaland), alongside creator Chris Van Dusen, Bridgerton is much more than the media hype, typically surrounding how handsome Regé-Jean Page is ("Bridgerton hot guy" is a popular Google search term), would have you believe. It's actually a good show, with a strong cast.
Inspired by author Julia Quinn's 8 fiction novels, set between 1813 and 1825, the period drama twists through the perspectives of each child in the Bridgerton family – a British dynasty of great wealth and influence.
They are the vehicles for what is essentially a lively illustration of London's Regency era, in which sex and gossip are intertwined, and the UK's social scene blooms with more fuckin' set against Baroque architecture than an Anaïs Nin novella.
---
---
Consider it to costume drama version of Gossip Girl if you will. Although with much better actors, steamier lingering glances, and less annoying voiceovers.
---
Lupin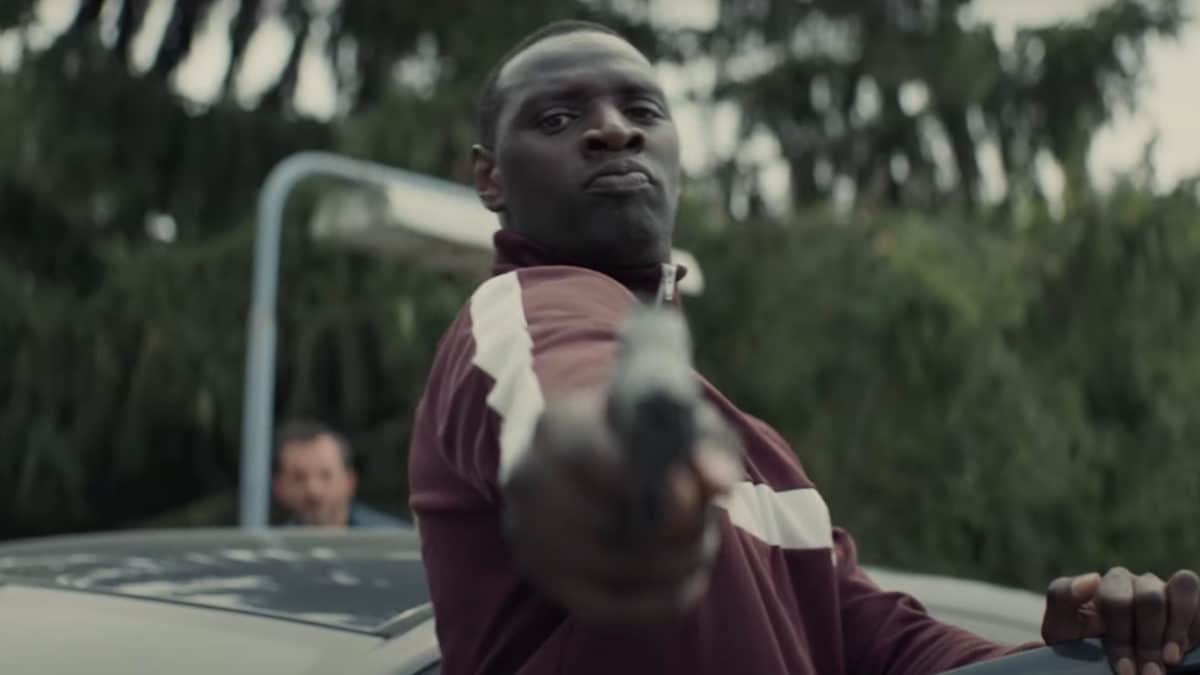 Small screen drama and action that could easily be made into a movie, and shoot straight to the top of the box office. Lupin is one of the absolute best shows on Netflix Australia and an utterly compelling story of vengeance and downright entertaining heist action.
Omar Sy plays Assane Diop, a master of disguise and talented thief who has enough complexity to make him one of best characters in any Netflix show to date.
Best of all, just about every moment of Lupin, across season one and season two, are just as entertaining as each other. Credit goes almost entirely to Omar Sy, whose portrayal of Assane Diop is fascinating to watch.
The show has also been confirmed for a third season, and we've rounded up everything you need to know about one of the best TV shows out. Even if you subscribe to Netflix just to watch this one show, you'll be putting your cash to good use.
RELATED: Lupin Season 2 Confirmed: Everything You Need To Know
---
Lucifer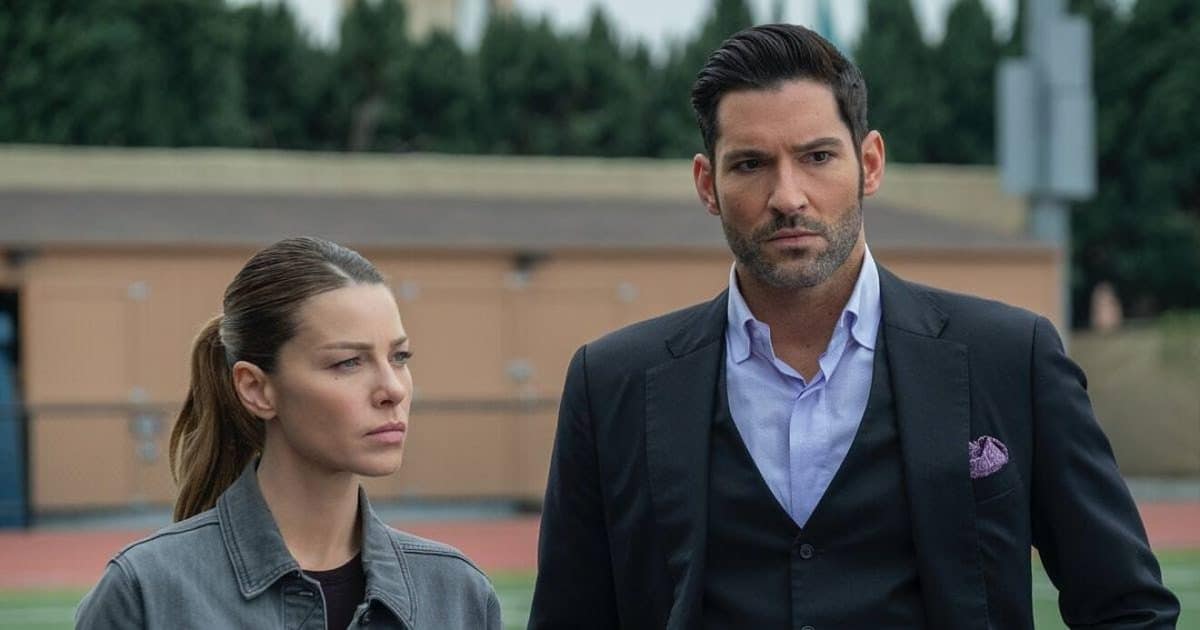 Here's a great example of Netflix rescuing a beloved show from the chopping block and giving it a chance to redeem itself. After a so-so season 3, Lucifer was swiftly cancelled by Fox, but found new life on Netflix where it was able to push through a fourth, and almost universally acclaimed, season.
Now the show is looking at a possible 7th season, reiterating just how strong the comeback was for this comedy drama based on characters by Neil Gaiman, Sam Kieth and Mike Dringenberg.
---
---
As fallen angel Lucifer Morningstar, actor Tom Ellis is at his best here, supported by a strong cast who give the characters life and help make the key plot point, Lucifer's redemption, a fascinating arc.
Credit also must be given to creator Tom Kapinos, whose adaptation of these characters is pitch-perfect and feels authentically connected to the source material – The Sandman.
---
Brooklyn Nine-Nine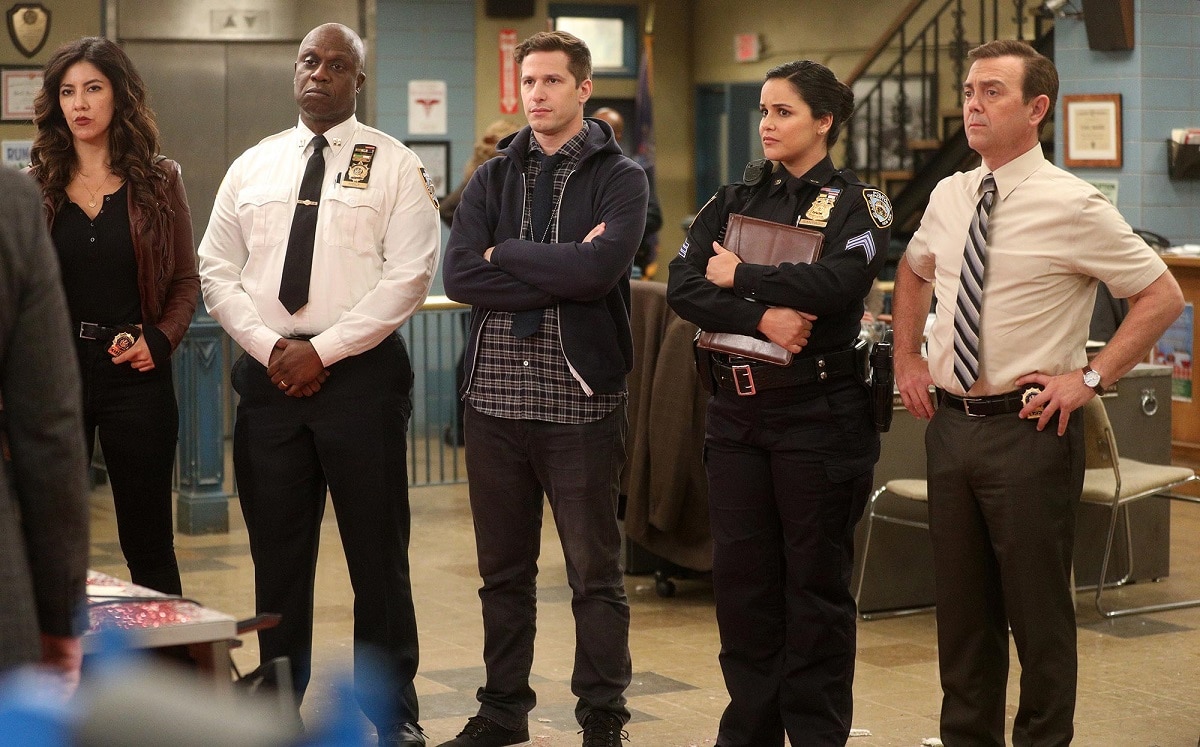 Brooklyn Nine-Nine is one of the most valuable comedy series that Netflix has, constantly attracting acclaim as it follows a group of mainly idiots fumbling their way through the 99th Precinct of the New York City Police Department.
Numerous awards and 7 seasons later, Brooklyn Nine-Nine is considered must watch TV for those into action packed comedies that dial up the awkward humour but still manage to to bring a lot of heart into every episode, right from the first season.
Lead Andy Samberg (as Jake Peralta) is at his best here, supporting by a solid cast consisting of Terry Crews, Andre Braugher, Stephanie Beatriz, Joe Lo Truglio, Melissa Fumro, and others.
While there are plenty of comedy TV series on Netflix, few can quite match up to the versatility and wit of Brooklyn Nine-Nine.
RELATED: 'Brooklyn Nine-Nine' Will Be Cancelled After Season 8
---
Master of None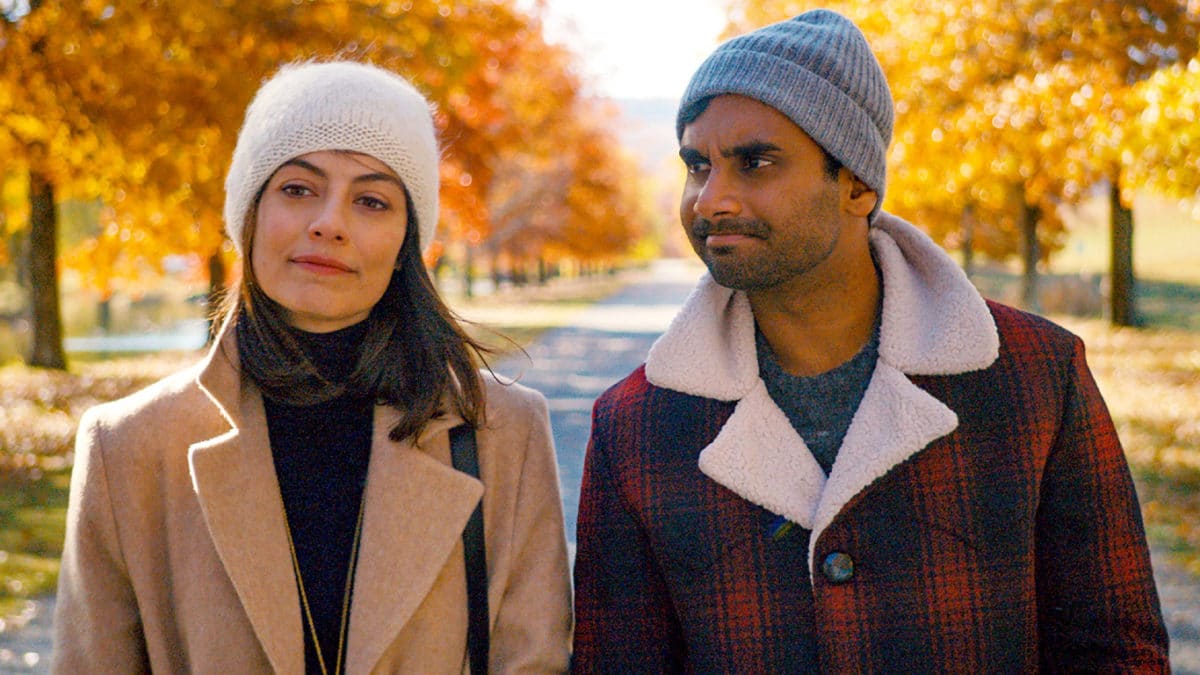 Although Season 3 may disappoint those who were looking for another show following Aziz Ansari and his pasta-making Dev Shah, Master of None is still one of the most consistently great comedy series on Netflix.
A Netflix Original, the observational comedy is rife with smart, biting social commentary that's a bit more assertive than satire. But much more passive than in-your-face inspirations like Curb Your Enthusiasm, Seinfeld and absurdist Louie.
With an overarching tender love story often sitting at the gooey centre of the show, it's both a hilarious and deeply affecting watch that clearly shows Aziz Ansari has a lot to say.
---
The Fresh Prince of Bel-Air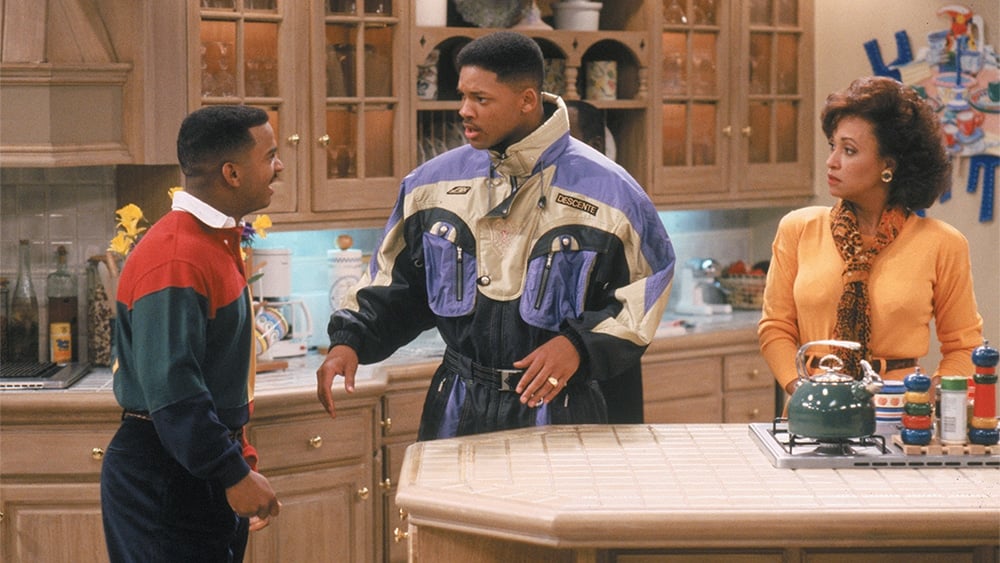 One of the best comedy sitcoms of all time, and now one of the best shows on Netflix Australia. The Fresh Prince of Bel-Air is Will Smith at his very best, with every episode of the classic available to stream so you can remind yourself just how fresh and witty comedy writing used to be.
Though Seinfeld may no longer be on Netflix, The Fresh Prince of Bel-Air more than holds up the need for a classic sitcom. Friends doesn't count, because Friends is not funny.
Although if you do like what is essentially the worst parts of German humour whitewashed and turned into a script, both Friends and The Big Bang Theory are streaming now on Netflix Australia.
---
Night Stalker: The Hunt For A Serial Killer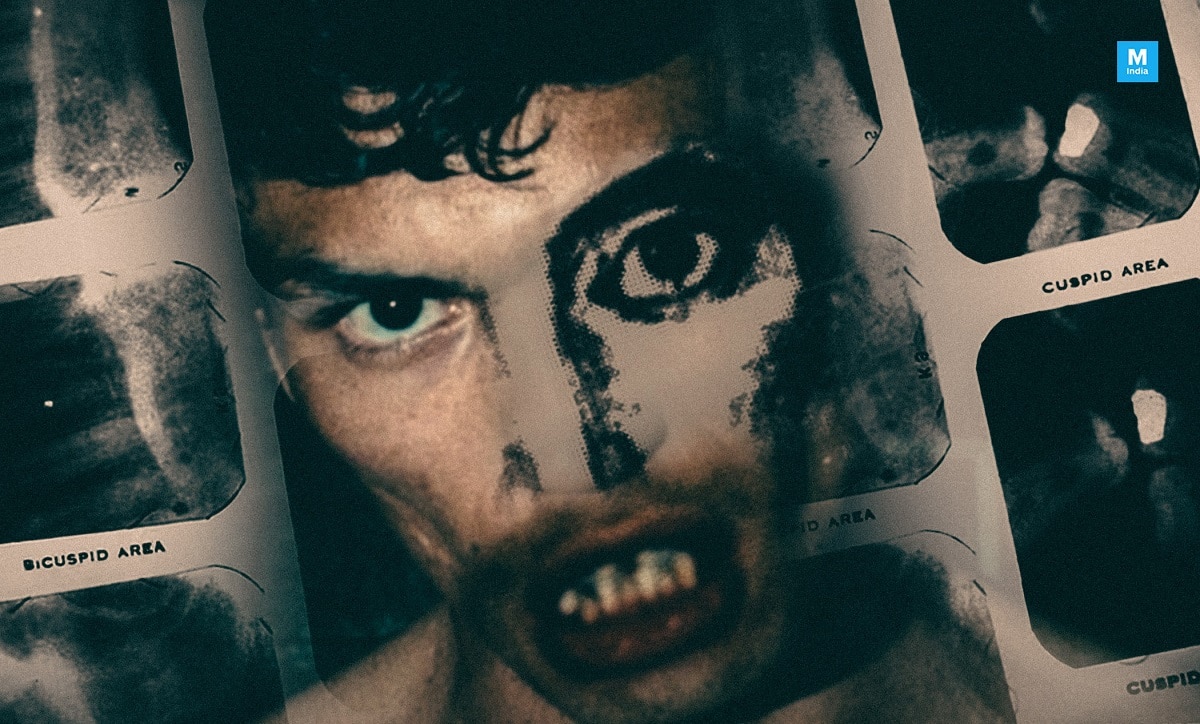 If you've had a binge of Making a Murderer and you don't know which real life true crime story to follow next, it's this. It's not Don't Fuck With Cats (although that's quite good too), or Tiger King (also good), it's this four-part documentary series on notorious serial killer Richard Ramirez.
Known for his highly publicised home invasion murders, the crime spree detailed across this docuseries is as chilling as anything, and executive producers Tiller Russel, Eli Holzman, Aaron Saidman,and Tim Walsh do their absolute best at pulling you into this brutal world of carnage in Los Angeles.
Plus, it's only four short episodes long, so an easy binge should you need something to tap that spine on a Sunday afternoon.
---
The Last Dance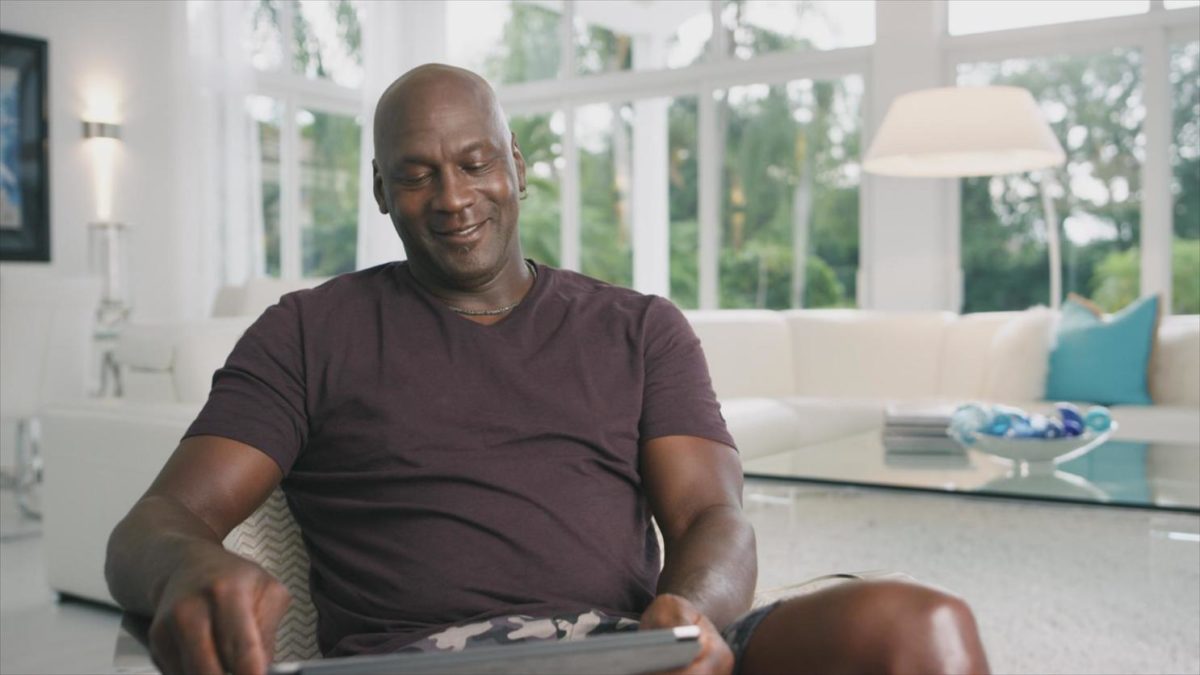 Even if director Jason Hehir didn't turn in the best work of his career, The Last Dance still would have been a hit. That's, of course, credit to the subject of this 10-part docuseries co-produced by ESPN and Netflix. That subject: Michael Jordan.
The sports icon has his entire career analysed across this short, sweet, award winning series. Although its his final season with the Chicago Bulls that gets particular attention, bringing us never seen before AAA footage, as well as time with fellow legends like Steve Kerr, Scottie Pippen, and perennial loose cannon Dennis Rodman.
As far as shows on Netflix Australia that will inspire and intrigue, The Last Dance is one of the greatest things you can watch.
RELATED: 'The Last Dance' Producers To Release Stone Cold Steve Austin Documentary In 2021
---
Tiger King: Murder, Mayhem & Madness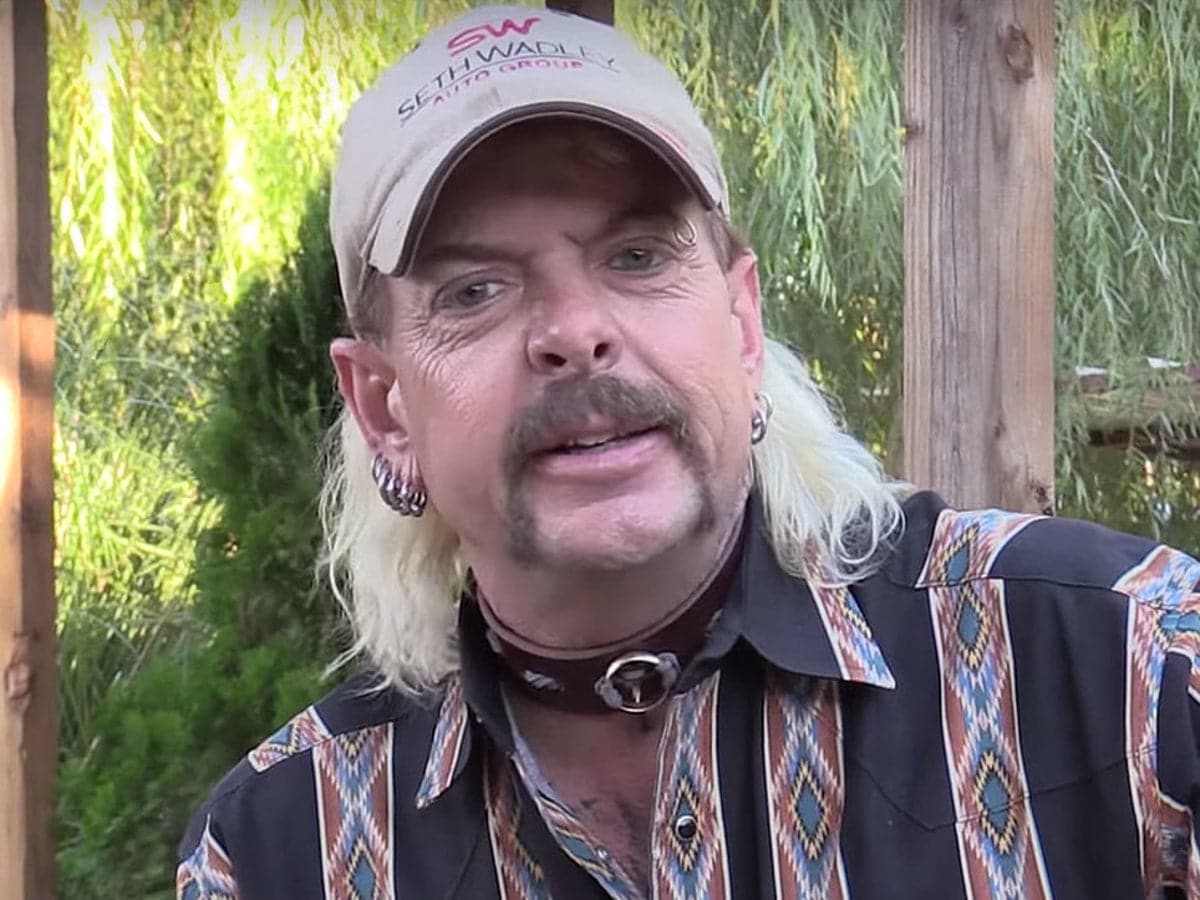 Tiger King, like Making A Murderer, is one of those true crime essentials that went far beyond Netflix and started making headlines upon release. Within the first 10 days of being on the streaming service, the insane story about a society of big cat conservationists and murder was reportedly streamed by 34.4 million people and became the first big non-COVID talking point since the pandemic begun.
For fans of small town, big scale, true crime, few things you can watch on Netflix Australia are as deeply involving and memorable.
And if you like this Netflix show, there's a few other similar genre essentials you can watch on Netflix right now, including Sophie: A Murder in West Cork.
---
The Office (US)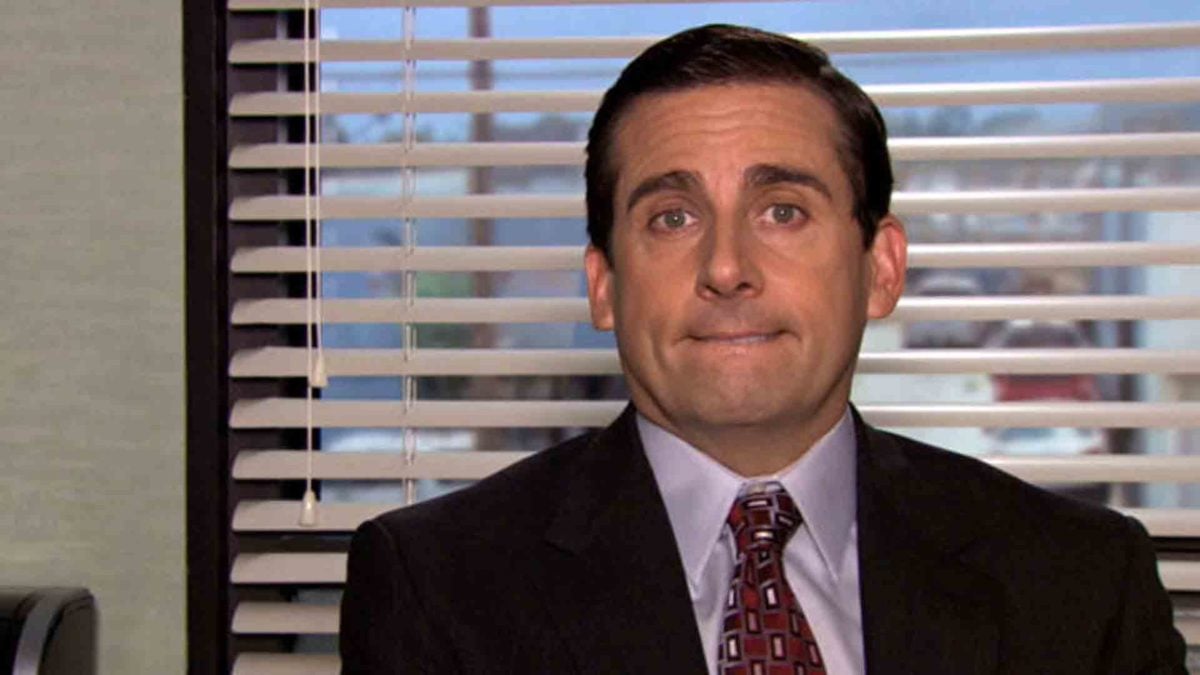 While the UK version of The Office doesn't seem to be on Netflix Australia right now, you're in more than good hands with the Steve Carrell starring spin-off. The Office is one very, very rare example of the US making an almost identical version of a UK originated show, and not messing it up completely (Skins being a glaring example).
Whether you've seen it once before, or several times, it's already worth dipping back into this genius play on awkward, free form comedy – one which has gone on prove highly influential both on the small screen and in the film industry. For over a decade, The Office remains one of the most highly regarded and influential comedies of our time.
---
Dark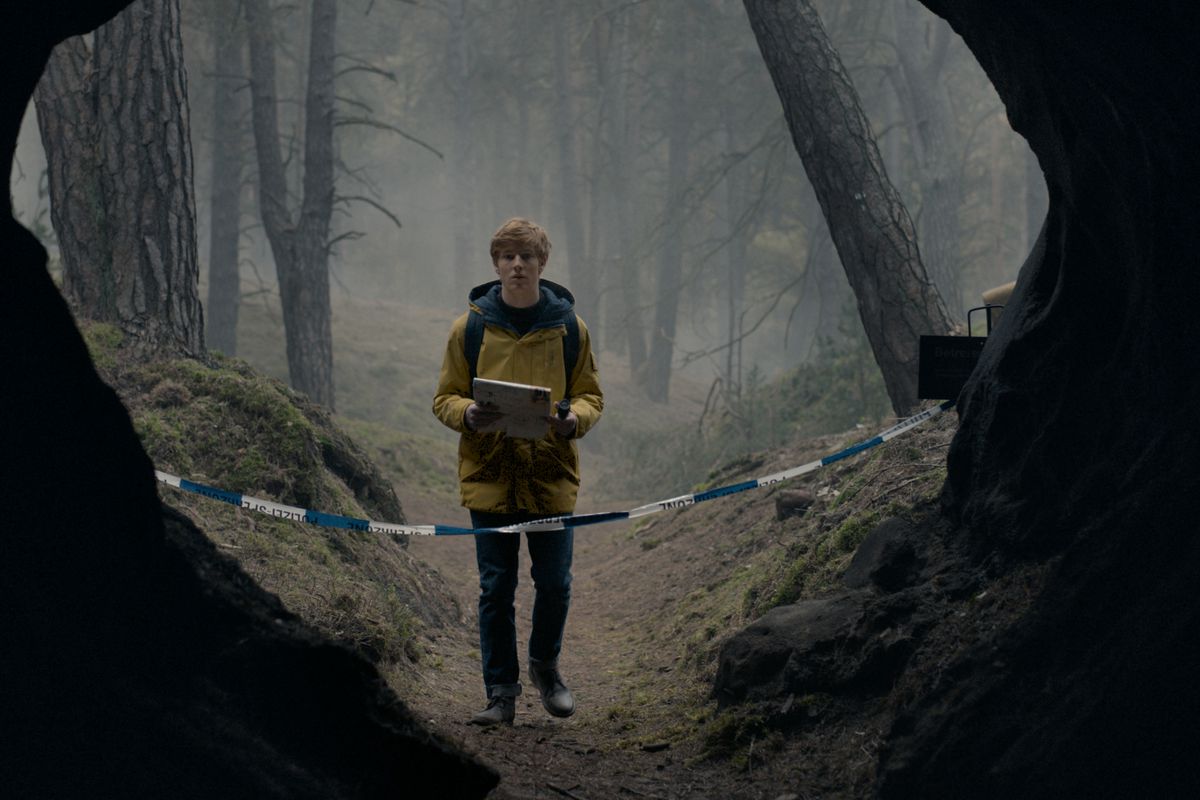 Dark is notoriously hard to follow, and requires you to pay very close attention – especially during the first season. But this incredibly complex sci fi show, about time travel across different timelines, rewards that close, intense inspection with what is easily one of the best shows on Netflix Australia that you can watch.
I… well, it's harder to explain than it is to watch. It's free wheeling mind fuckery at its best.
---
Stranger Things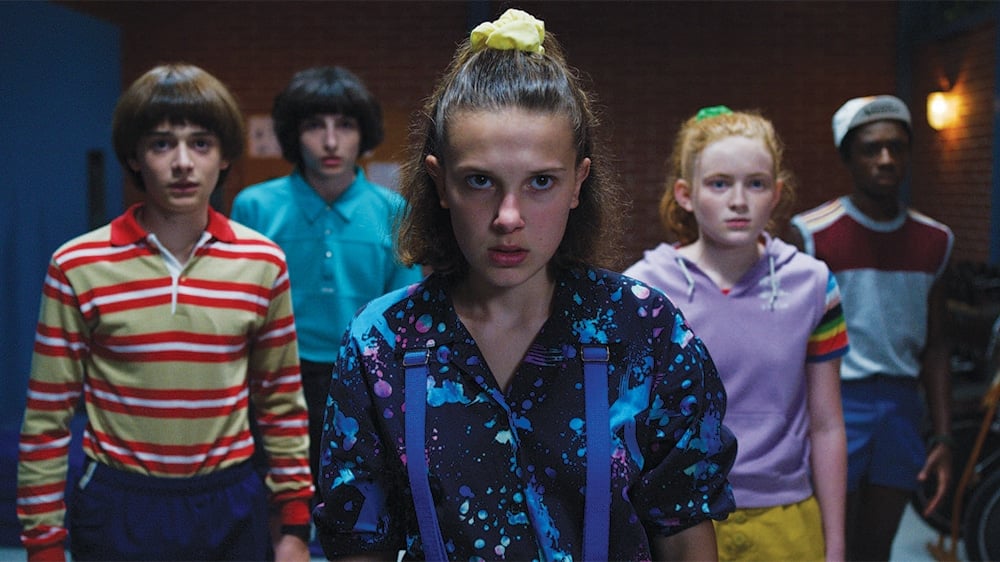 Though it may stumble at times, particularly through the second season, Stranger Things is easily one of the best shows on Netflix Australia that you can watch right now. The sci-fi phenomenon is sprung by the disappearance of Will Byers near a government lab, resulting in a whole lot of Steven King homages as the local community search for answers.
The whole show evolves from being about a small town mystery to one of the most insanely epic Netflix shows the streaming giant has ever produced. With a young, talented cast, who deserve every little bit of credit they are given.
---
Formula 1: Drive to Survive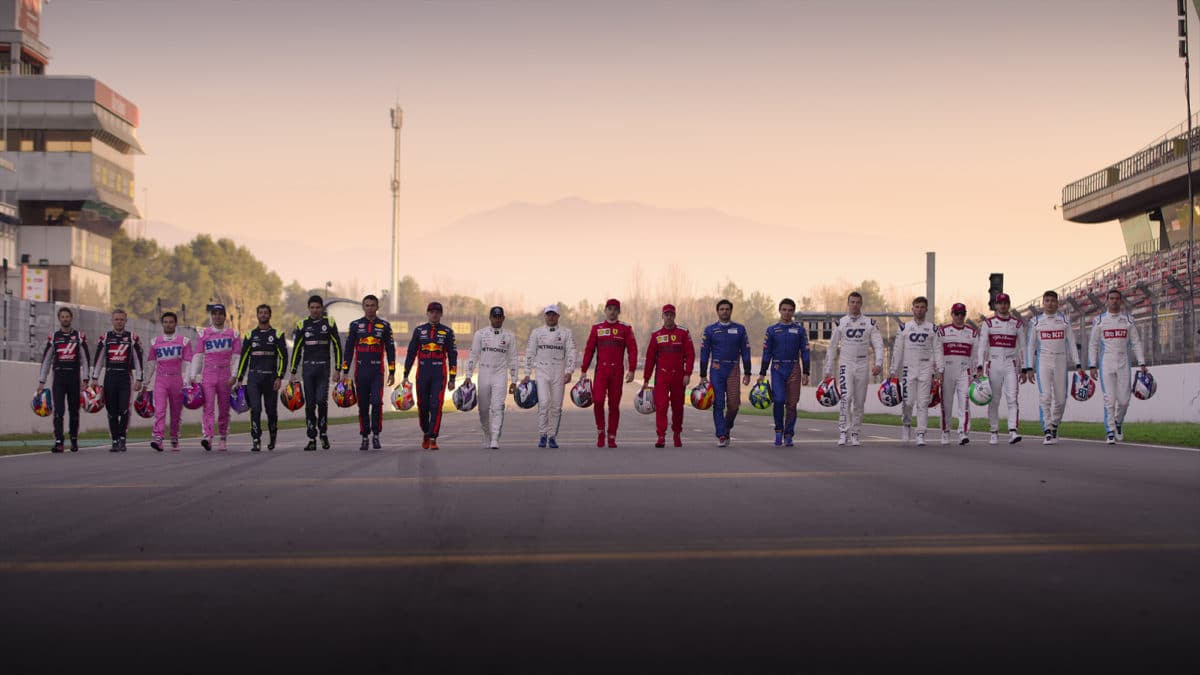 One of the best things to happen to F1 in recent years was Netflix's Formula 1: Drive To Survive. The unparalleled access to the high-stakes danger, politics, and drama of motorsport's top-tier competition pulled in fans and newcomers alike to the sport, blowing Sunday night's usual race coverage out of the water.
Season two saw the dramatic highs and lows of all 10 teams on the grid, but the chaos of a global pandemic in 2020 couldn't have scripted the carnage, surprise, and entertainment we witnessed in the third season.
If you want to go deeper in the ridiculously fast paced and exciting world of motorsports, check out this release.
---
Ugly Delicious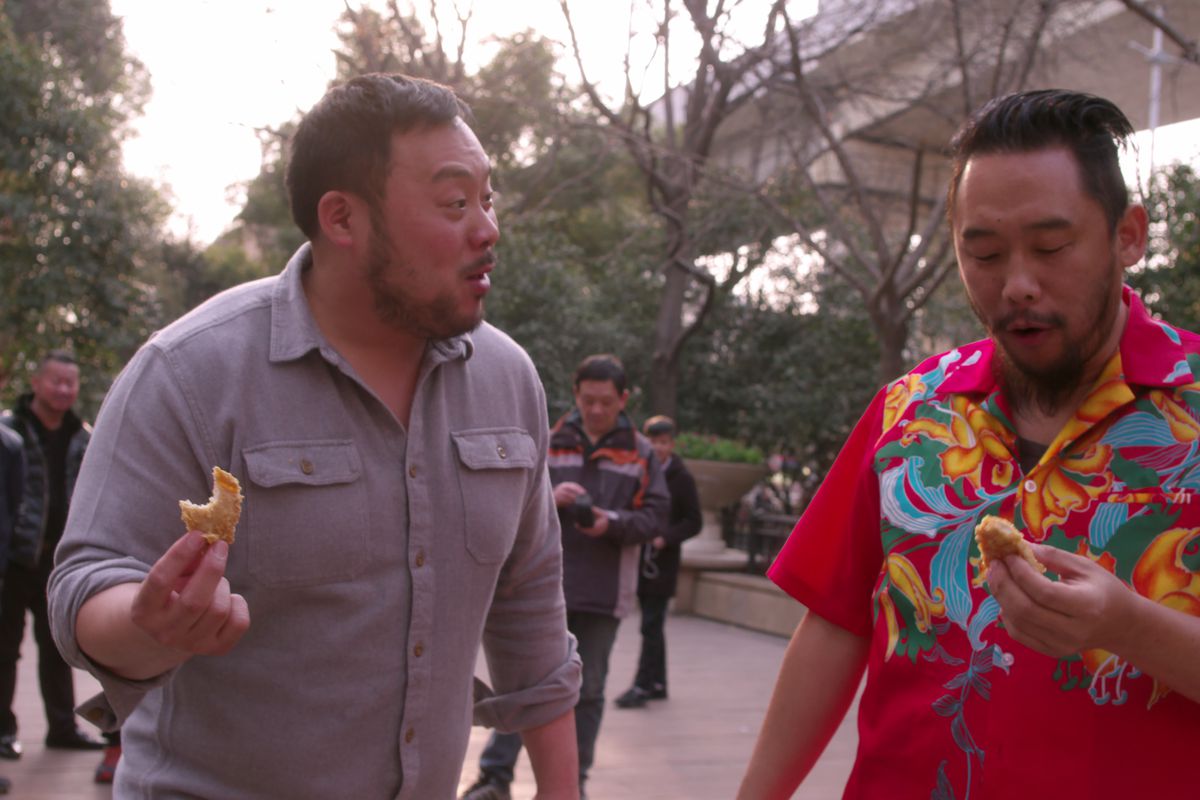 World famous restaurateur David Chang, best known for being the founder of Momofuku, is the big, bright, and intensely knowledgeable guide behind Ugly Delicious. Although this isn't just any travel and cooking show.
Artfully shot, the documentary series showcases one dish or concept each episode and, Anthony Bourdain style, showcases how food in different regions can help explore, explain, and illustrate the world's greatest cultures.
The easy watch only ran for two seasons, and there aren't many episodes, so it's not hard to subscribe to this insightful Netflix series. And credit where credit is due – David Chang is just a really fucking cool guy and a pleasure to watch as he makes Ugly Delicious one of the best Netflix shows you can stream.
---
Making a Murderer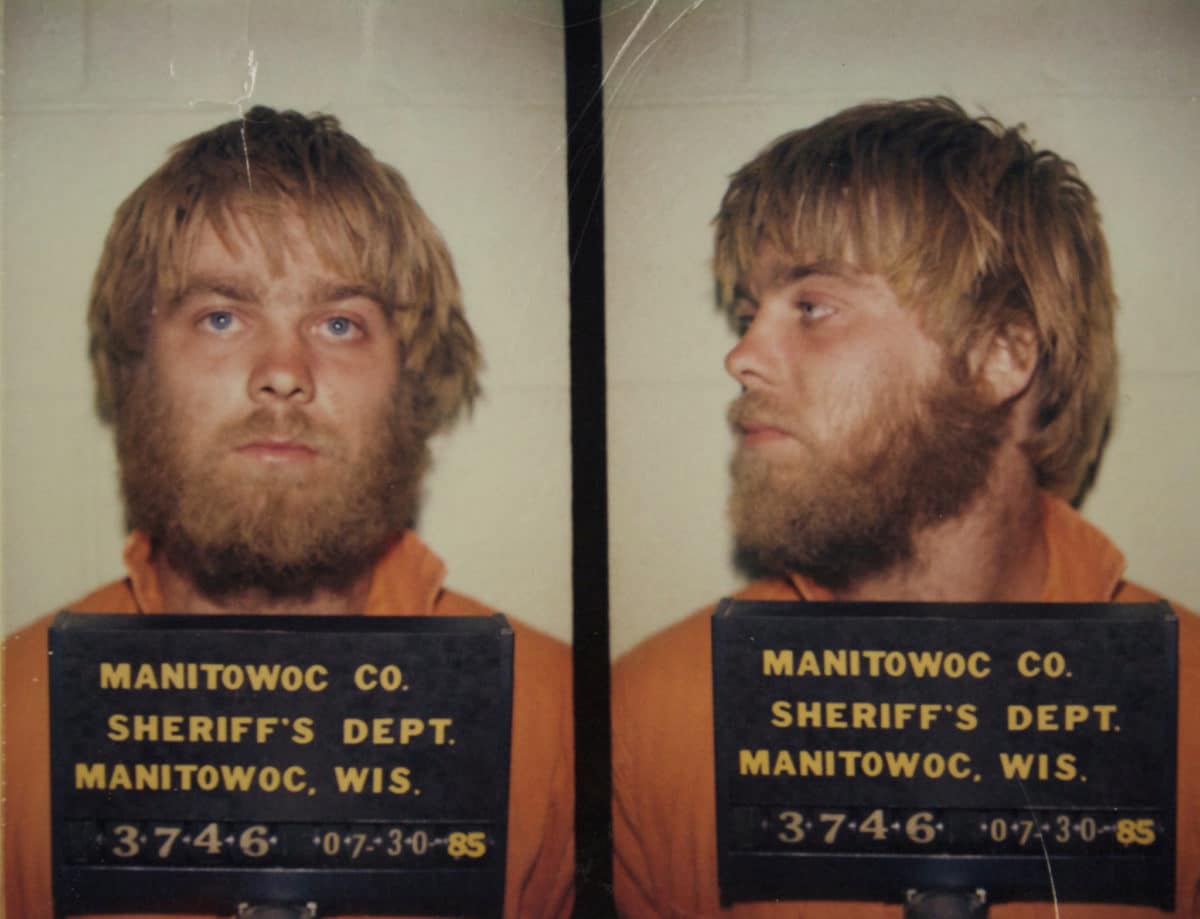 The moment Netflix realised true crime could rack in the views like none other. Making a Murderer, a docuseries centred around the supposed wrongful murder conviction against Steven Avery had all the ingredients for a profoundly binge worthy, "did he or didn't he" mystery.
It delivered; not just on Netflix as a platform, but far beyond the streaming service itself. The first series was well and truly a cultural moment as it was proliferated throughout the news, inspiring numerous think pieces and even prompting actual reinvestigations, outrage, and more than a few conspiracy theories.
That's no surprise though. It was a conspiracy, at least as far as the extremely well executed docuseries was concerned. The engrossing Netflix documentary series tracked how the Manitowoc County police department essentially framed Steven Avery and his nephew Brendan Dassey for the murder of 25-year-old Wisconsin photographer Teresa Halbach.
Though the second season failed to inspire the same amount of digital detective work as the first, both are well worth watching as they explore how a small town murder can bowl over into a nationwide talking point about corruption, coercion, and ethics. Whether or not the title is on point is on the viewer to piece together, with pretty much everyone who has happens to subscribe to Netflix divided over whether or not Steven Avery and Brendan Dassey should be free from their current sentences.
If you want to understand why Netflix Australia has so much of the true crime genre on its platform, have a watch of Making a Murderer.
---
Narcos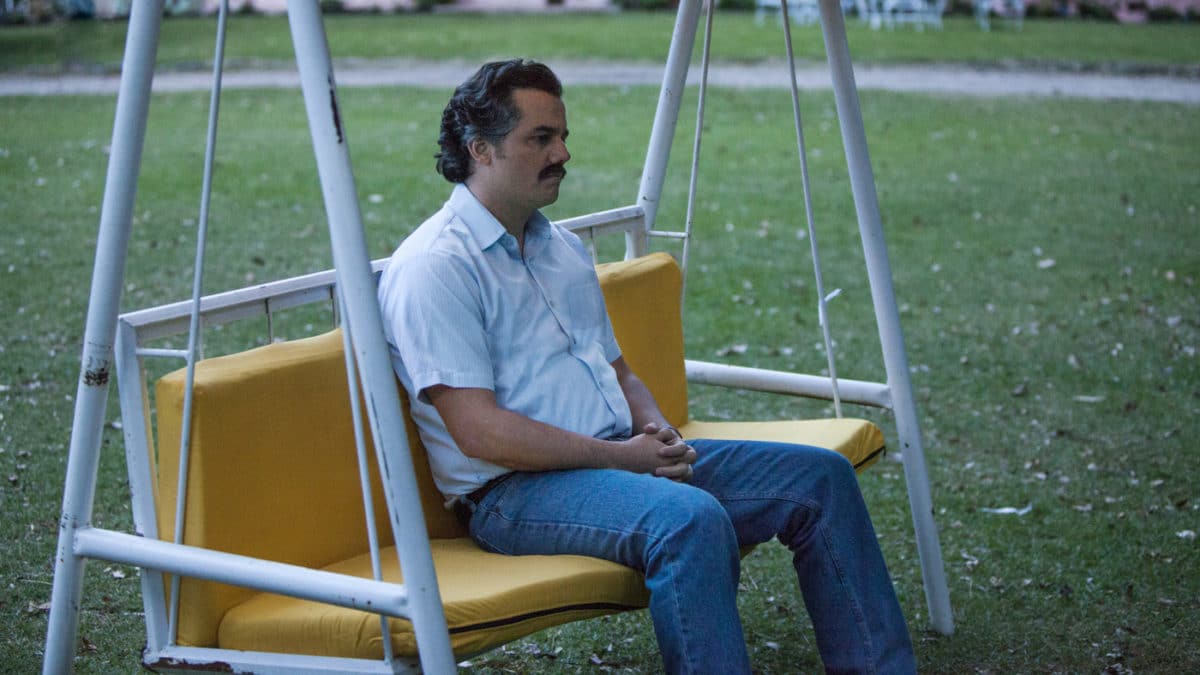 In many opinions, Narcos is the action packed Netflix Original that remains the best thing the streaming service has ever done. Following the life of Pablo Escobar until the second season, the show packed in some incredible scenes as it forced us to watch the unflinching brutality of the drug trade and the cartels involved.
It's one of the few series that remains strong throughout every episode, getting more intriguing as the increasingly tense life of Pablo Escobar is explored, and then dropped for an equally compelling look at the ongoing drug wars between cartels.
---
Narcos: Mexico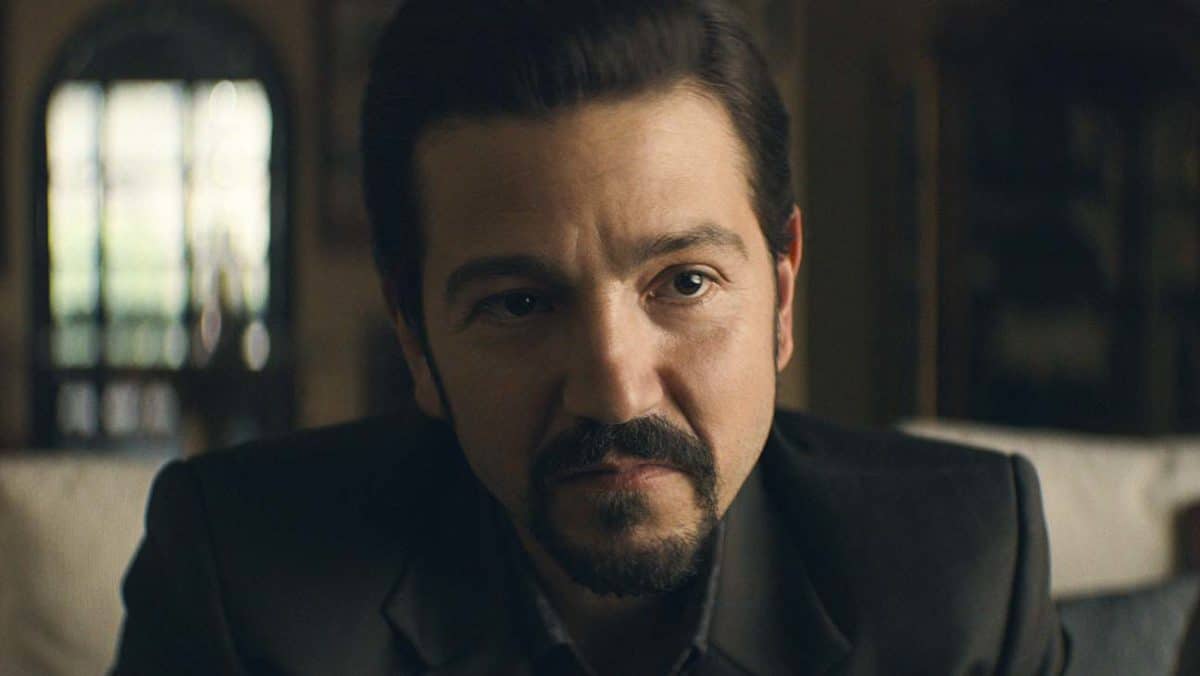 Narcos: Mexico deserves a separate entry on this list of the best Netflix shows to stream in 2021.
The spin-off from Narcos focuses more heavily around the brutality of the Mexican drug cartels, moving away from Columbia with a better known cast telling the story of the Guadalajara Cartel and it's swift rise to the top of the drug wars.
It's not hard to subscribe to a show that keeps beating you on the head until the very end, throwing up incredible endings each episode, drawing you deeper into a very violent world of drugs, sex, and absolute street warfare.
---
Ozark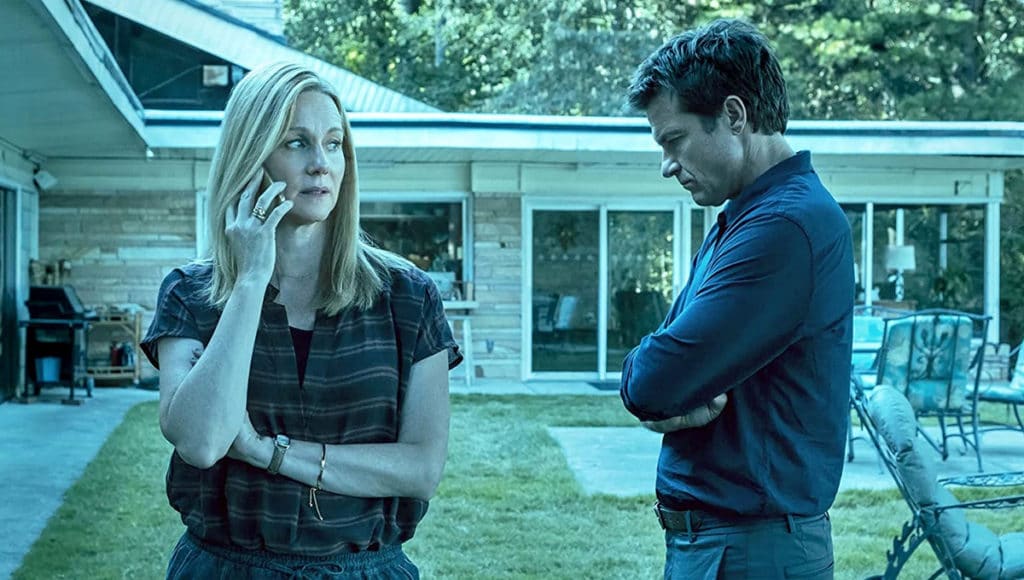 Out of all the best shows on Netflix Australia that you could watch, Ozark just may be the finest. And while The Queen's Gambit and Lupin are definitely up there, there's something about this hugely involving backwaters drama that sticks. The cast is brilliant, the writing is superb, and creator Bill Dubuque has spun a story that only gets stronger as the episodes roll out.
The series follows Marty Byrde, played brilliantly by Jason Bateman, a financial planner who is drawn into a world of ridiculous debt and must escape with his family from Chicago to start a new life in the Ozarks laundering money to save his and his family's lives.
Both the first season and second season are strong enough, but its the third that really gets things going. And that's the kind of pacing you want for a binge watch.
To no one's surprise, the show has been confirmed for a fourth season and with the cast as strong as ever, you can bet that it's easily one of the best TV shows that you can stream on Netflix right now. That won't change upon the new series release.
---
Fargo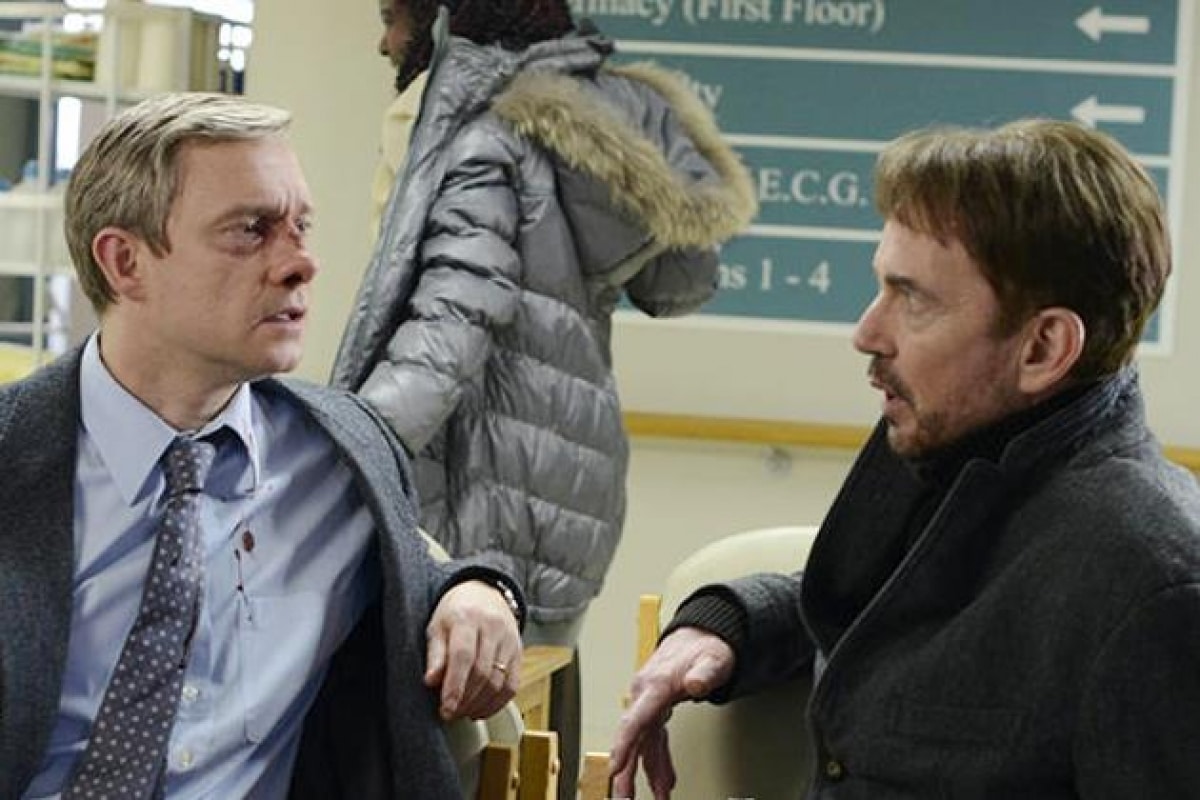 Fargo is nothing like the classic movie, although it does take place in the same world and has a similar tone. It's cold, dreary, has those slightly Canadian-like accents, and is absolutely lethal in the way it slow crawls into thick ,fast, and violent action.
With each season tracking a new plot, the darkly humorous drama always manages to hit the spot. Given the consistent quality across three seasons, Fargo is easily one of the best TV shows of all time – certainly one of the best shows on Netflix Australia right now.
---
House of Cards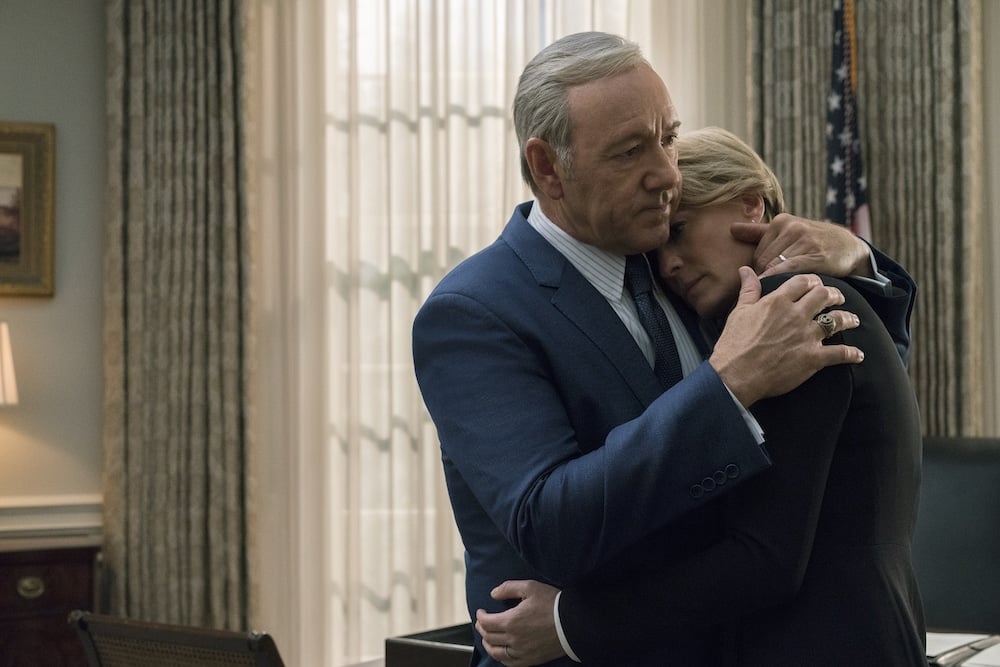 The first Netflix Original and still – for the most part, anyway – one of the best. House of Cards was a prime showcase for the virtuoso acting of Kevin Spacey as Frank Underwood, whose master machinations saw him ascend to become President of the United States across numerous, genuinely shocking plot twists.
With a strong cast backing him up, Spacey put on a career best performance that pretty much built Netflix from a newcomer to the streaming service giant that it is today. You all know what eventually happened, and the show went downhill fast during its latter two seasons. Despite the real life downfall of Kevin Spacey, it remains the very definition of a TV series perfect for a jaw-dropped weekend binge.
Yeah, there's a lot of episodes to catch up on if you haven't seen it before, but this is one binge that's worth it – even during the painfully slow parts.
---
The Crown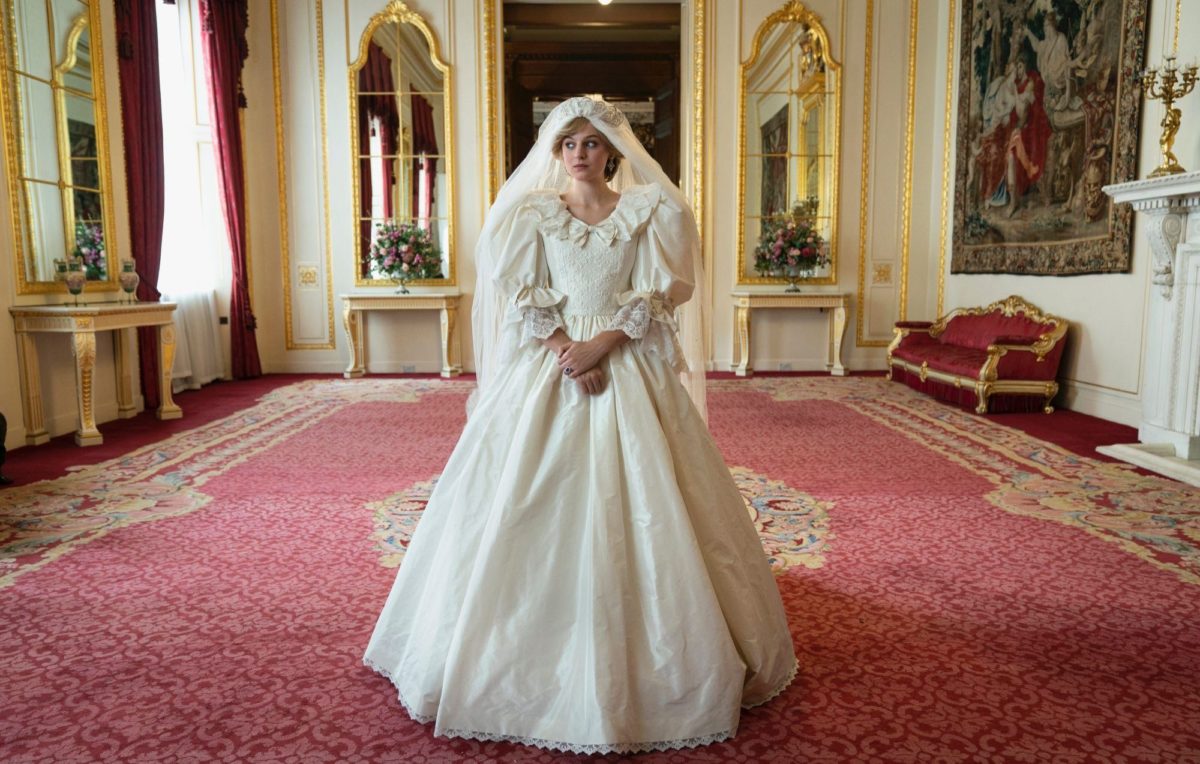 Some of the most important moments in history are brought to life by an exceptionally talented cast in The Crown. The series follows the life of Queen Elizabeth II and leads right up to the 21st century – consider it a coming of age show for the British Royal Family and absolutely one of the best Netflix shows you can watch right now.
Strap in for a good week though, the historical drama has 40 episodes so far with plenty more to come. And while it's not an easy watch some of the time, with a lot of slow burn and scene-chewing from the cast, the story is always deeply involving and insightful.
Easily one of the best historical dramas in recent memory, with most of the credit rightfully going to series creator and primary writer Peter Morgan.
---
Peaky Blinders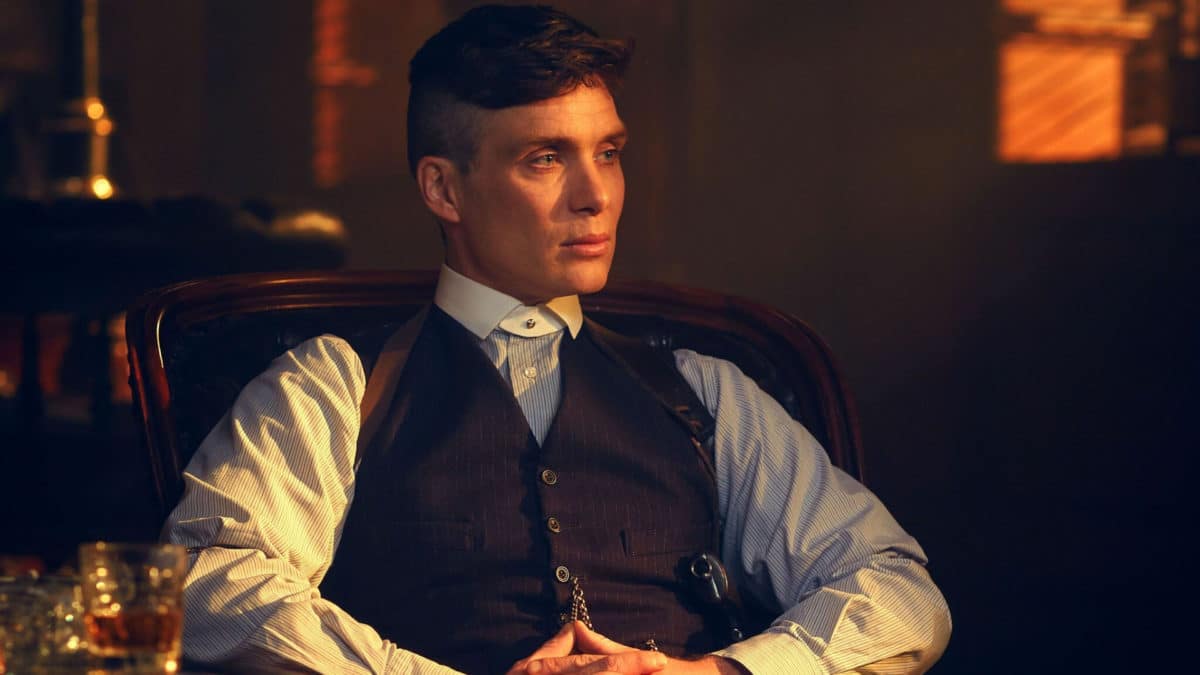 After finding itself on Netflix after originally debuting on BBC Two, Peaky Blinders is finally coming to an end with the sixth season confirmed as its last.
The fan favourite crime drama is one of the best period pieces of our time, from creator Steven Knight who deserves all the credit here for creating a world based on the often brutal outings of the Shelby family after World War I.
The cast, led by Cillian Murphy, Helen McCrory, and Paul Anderson, is one of the most intensely watchable out of any of the Netflix shows you can stream right now.
---
Vikings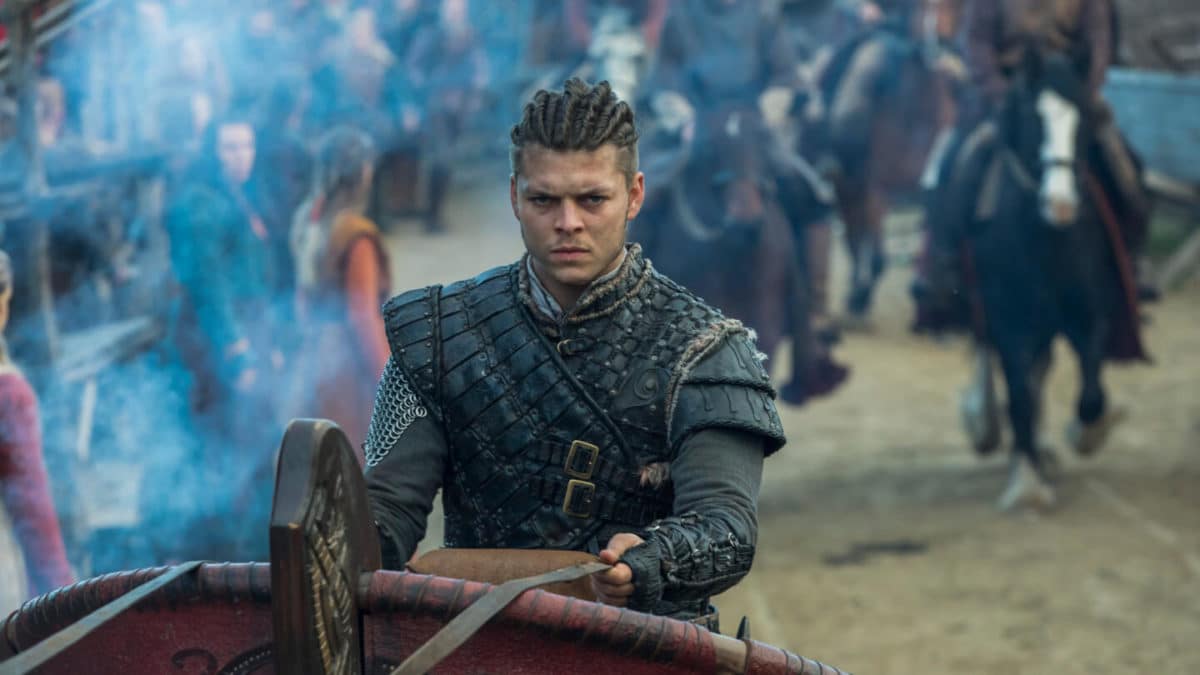 Vikings is as close to Game of Thrones as you're going to get, without the disappointing ending. Brutal, sexy, and highly dramatic with more shocking plot twists than you're mind could keep up with. Each season is ready to stream on Netflix Australia, opening you up into a world of vintage Scandinavia and the constant battles that came with the Viking lifestyle.
As a genre series, it's one of the most dominant war dramas of its time.
---
Marco Polo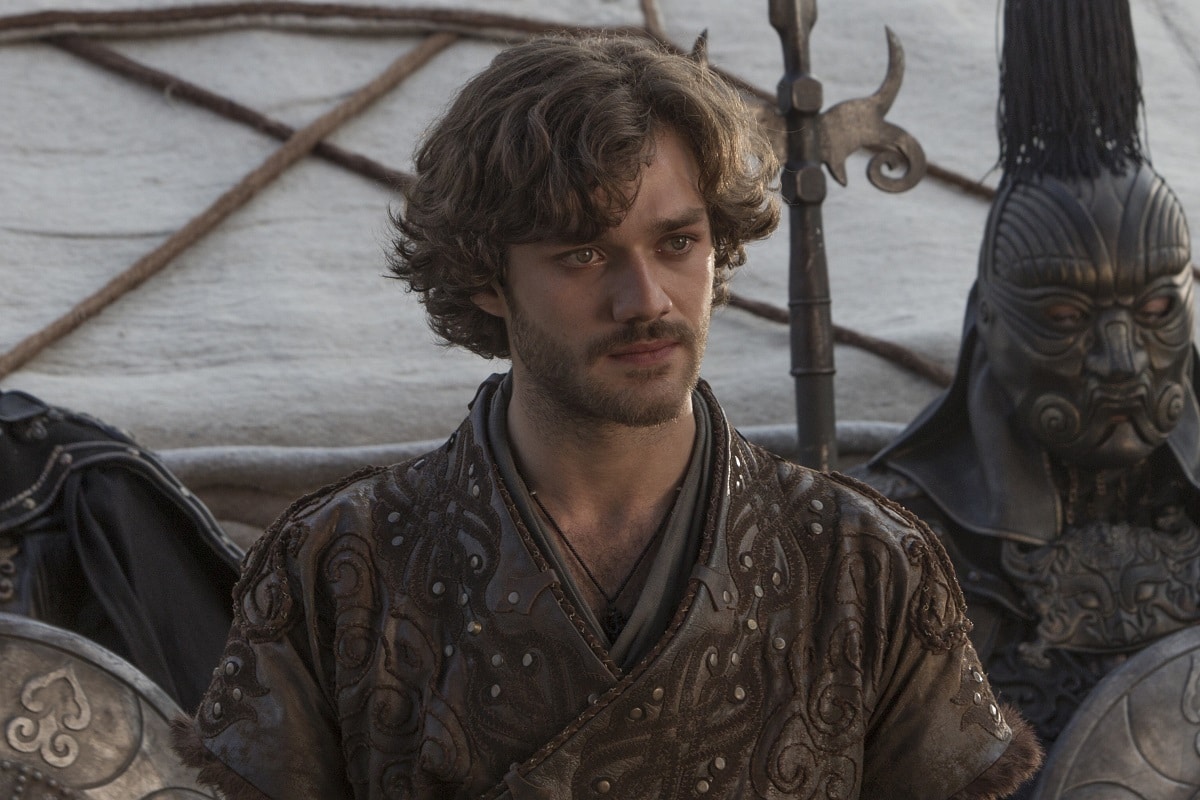 Much like Vikings, Marco Polo could fill that Game of Thrones shaped hole in your heart you've been trying to fill ever since Cersei became Queen Regent (it all fell apart from there).
The show is inspired by the titular character's early years and involvement with the Kulbai Khan during the Mongol Empire and the Yuan Dynasty, creating this rich world which creator John Fusco brings to life along with a talented cast that includes Lorenzo Richelmy and Benedict Wong.
Although it was cancelled after only two seasons, Marco Polo is still worth a good binge seeing as each episode is solid, and it's not hard to subscribe to something that really isn't much a commitment – at least not like Game of Thrones and Vikings is.
---
The Serpent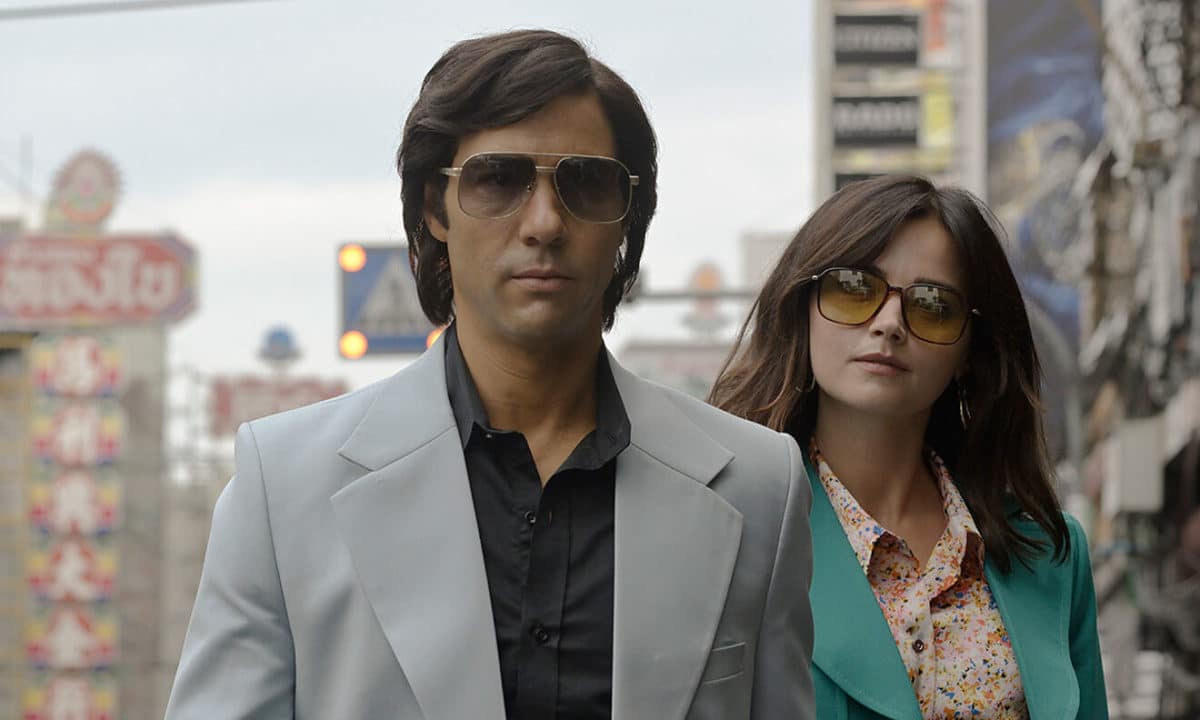 Based on true events, The Serpent follows the story of Charles Sobhraj who, posing as a gem dealer, travels across Nepal, India and Thailand his his girlfriend Marie-Andree Leclerg, committing various crimes and becoming the prime suspects in various murder cases.
Across the series, Sobhraj becomes Interpol's most wanted man, spinning a fascinating tale of criminal mastery with plenty of credit going to lead actor Tahar Rahim. The world building across three continents is impressive, and the free spirited performance from the talented cast go a long way in locking this in as one of the must watch Netflix shows of 2021.
---
Last Chance U: Basketball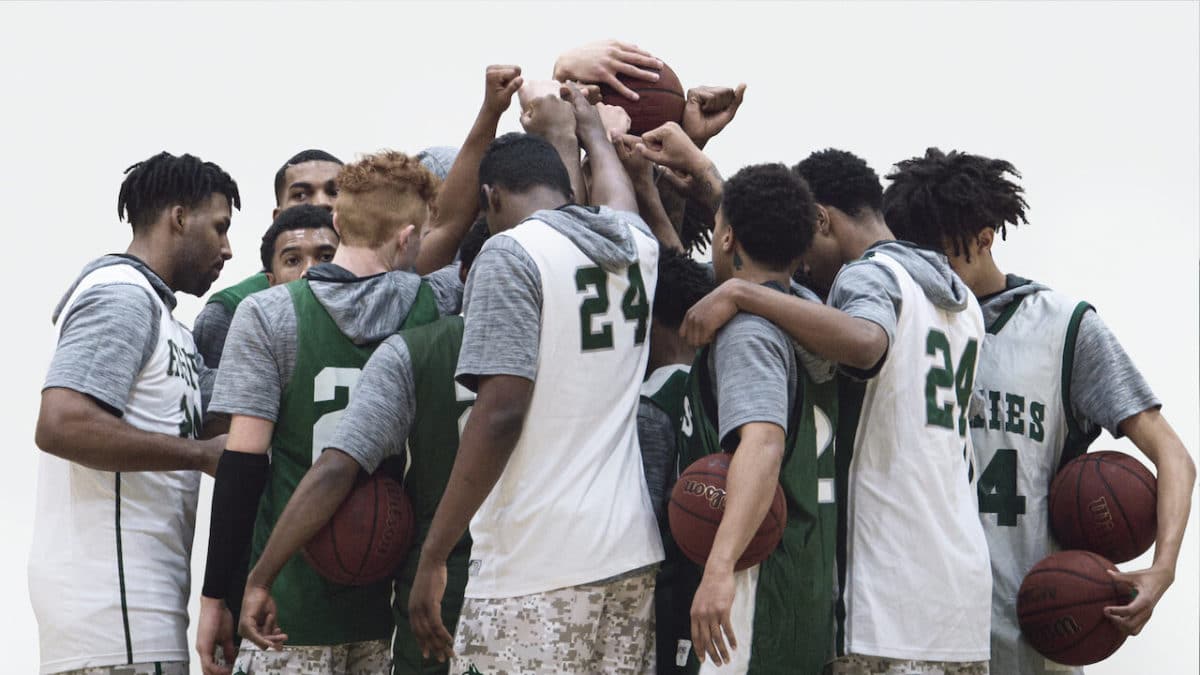 A spin-off of Emmy-winning show Last Chance U, this series from creator Greg Whitley is every bit as fascinating as the original as Last Chance U: Basketball takes a close look inside the world of community college basketball.
Only 8 episodes make up the series, following primarily the East Lost Angeles College Huskies as they seek to win the California state basketball championship. A relatively new release on the platform, it's one of the best things to binge in 2021.
---
The Umbrella Academy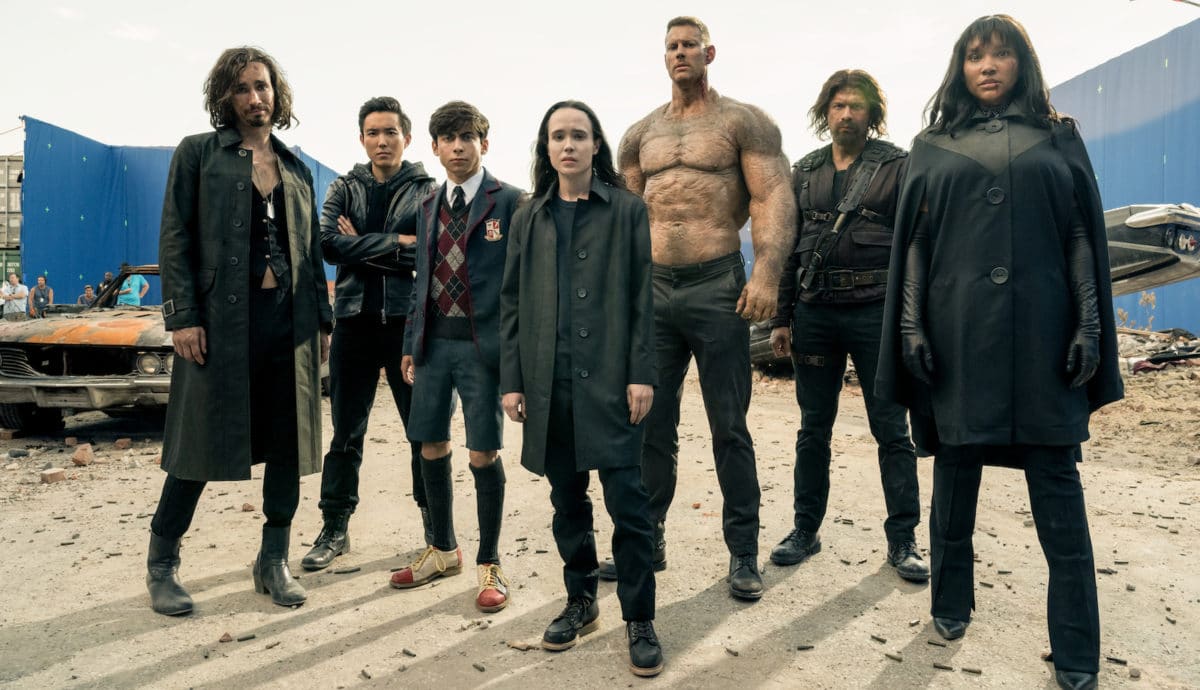 The Umbrella Academy, across two seasons, is one of the best choices you can make if you're looking for something to stream on Netflix, following a family of uniquely talented adopted kids who grow up, grow apart, and come together over the death of their adoptive father.
The acting makes this one here, with the plot sometimes feeling a bit too contrived. It's the personalities on the screen which hold up these slow-burning moments, getting The Umbrella Academy over as one of the most distinctive and memorable superhero projects on Netflix.
There's no word as to when Netflix will release a third season.
---
When They See Us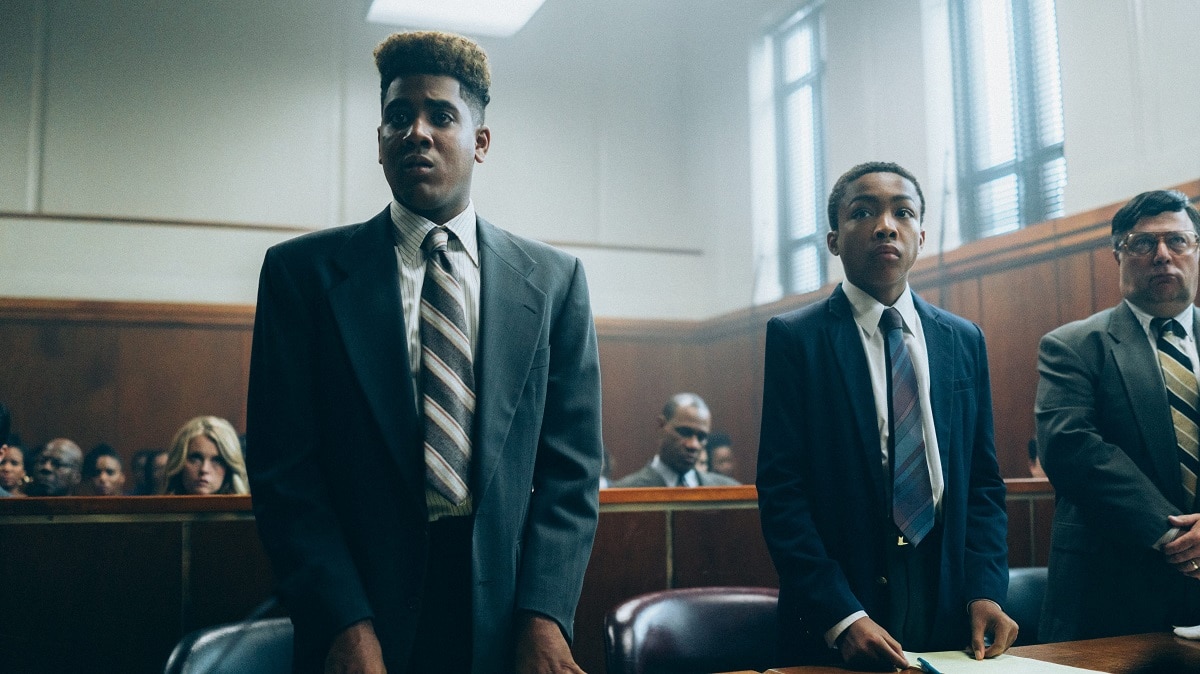 When They See Us a limited series by creator Ava DuVernay that sets out to tell the story of absolute injustice, following the wrongful convictions of five young black teenagers in the real life 1989 Central Park jogger case. Convicted of sexual assault, the boys lives are absolutely ruined as racism and crooked police work keep them imprisoned for decades.
If you want a quick, easy limited series to watch that will have an impact that is lost on bigger, longer series, consider When They See Us one of the best shows on Netflix Australia to watch.
Special credit must go to DuVernay, who approaches the deeply affecting story with great sensitivity and avoids getting caught up in any overly dramatic or stylised clichés, instead letting the supremely talented cast work their magic.
---
Parks & Recreation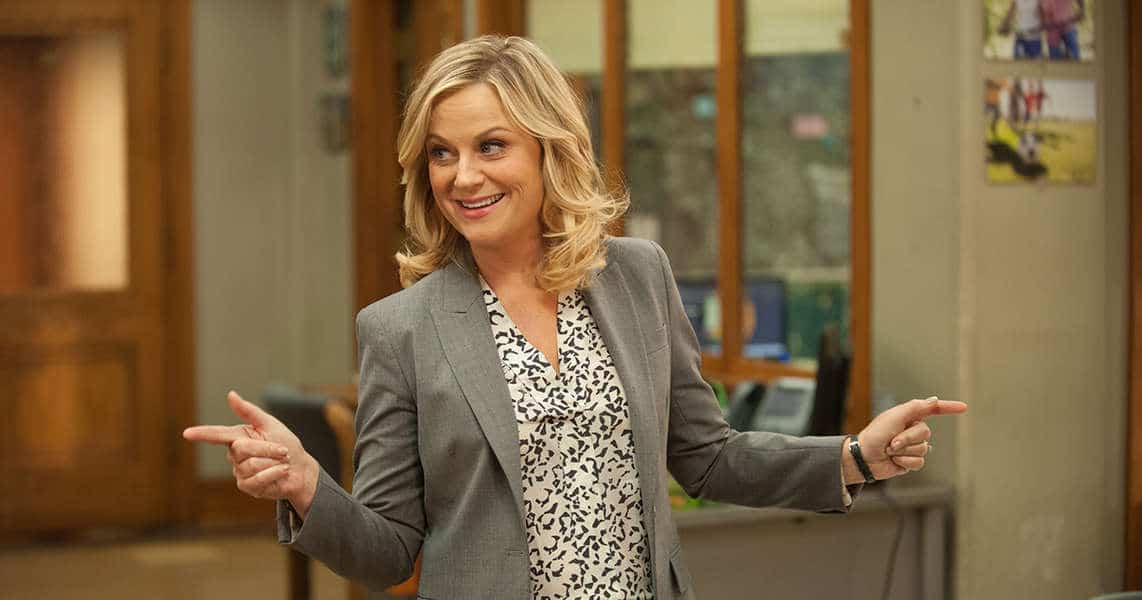 It's hard to get a comedy as pitch-perfect, witty, and biting as Parks & Recreation. With all seasons of the hit mockumentary (turned straight sitcom) available on Netflix Australia, the laugh out loud funny series is the kind of Seinfeld level genius that few series of the same genre can match up to.
The wickedly talented cast led by Amy Poehler, consisting of the likes of Chris Pratt, Aziz Ansari, Nick Offerman, Aubrey Plaza, Rashina Jones, and others, will go down in comedy history as one of the greatest free spirited ensembles ever put to the small screen.
Best of all, it's one of best shows on Netflix Australia with a replay value that will likely never run out. Like Seinfeld, it's one of those things you could watch over and over again without ever wanting to look away.
---
Blacklist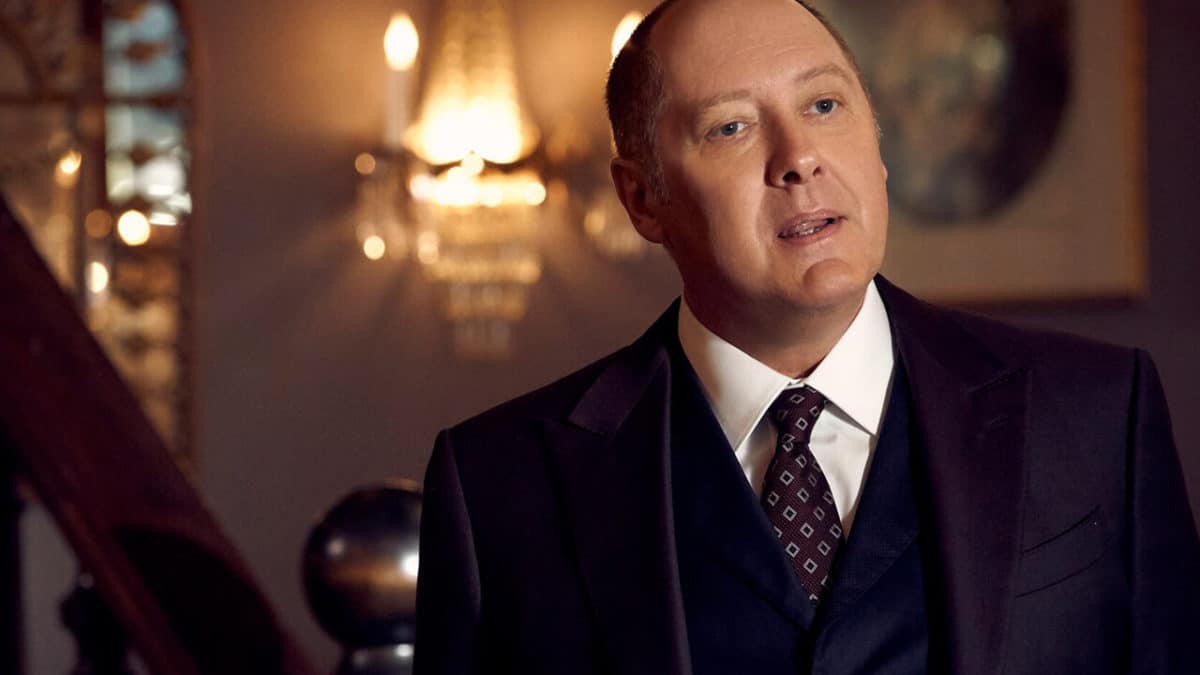 For what is essentially a procedural, spy thriller Blacklist is as good as they come. Forget series like NCIS, this is more Person of Interest style, with each episode really nailing the overarching story and contextualising the constantly shocking plot in new and unique ways.
The series follows, at least initially, FBI profiler Elizabeth Keen and her dynamic relationship with the enigmatic Raymond Reddington, a criminal who has eluded capture for years.
With Reddington now helping the FBI on his own terms, a web of highly organised crime is strung throughout what is now 8 seasons of all killer, no filler (okay, there's some filler, but for the most part, this is easily one of the best shows on Netflix Australia for those who want a long show they can really sink their teeth into).
---
Community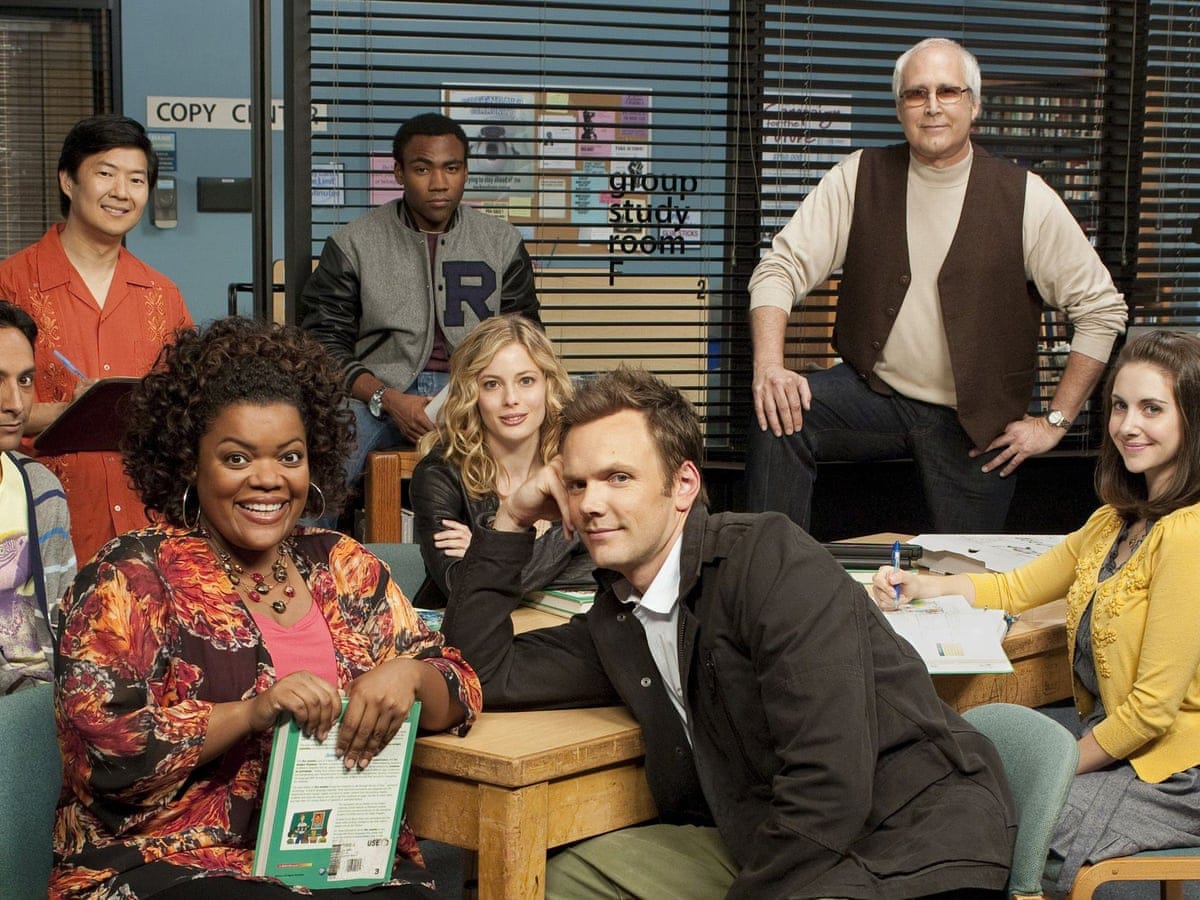 Credit goes where credit is due. Community managed to muscle through the likes of 30 Rock and Parks & Recreation to share the spotlight as one of the greatest comedy series in recent memory. The unique cast was key to this, with the show following a rag-tag through community college as friends turn into family and the premise is used, incredibly creatively, to satire just about every pop cultural moment known to man.
From plots as simple as paintball, to complex references, what creator Dan Harmon has put forth will go down in history as one of the more cerebral comedy series of our time.
If that doesn't sound like one of the best shows on Netflix Australia that you can binge right now, nothing is.
---
The Defiant Ones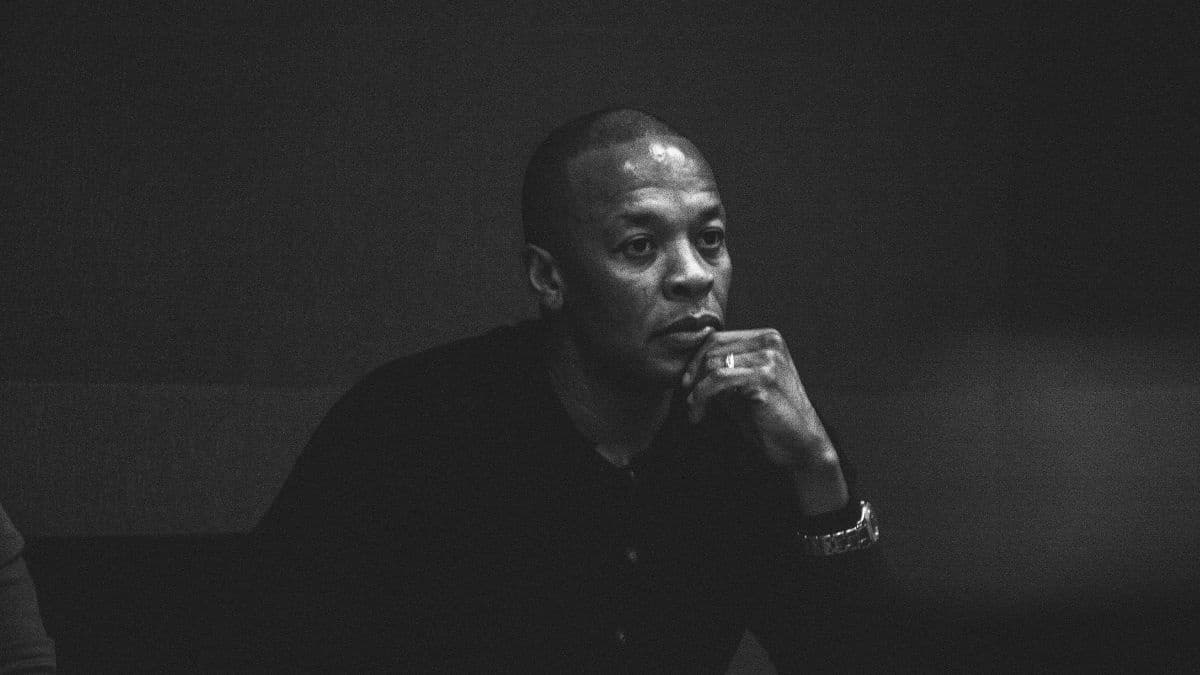 Like reading a good biography of your favourite entrepreneur, The Defiant Ones is an incredibly inspiring and motivating look at the unparalleled business acumen of music legends Jimmy Iovine and Dr. Dre.
While the hip hop industry is full of hardy, rags-to-riches stories, it's this partnership which manages to defy all others and really provide insight into what it takes to come from nothing and end up having everything.
If you've been lacking in motivation, whether it's for that fledging start up or even just losing some weight, pop this in and let it guide you. It's not just one of the best shows on Netflix that you could watch, it's also one of the most important
---
Dark Tourist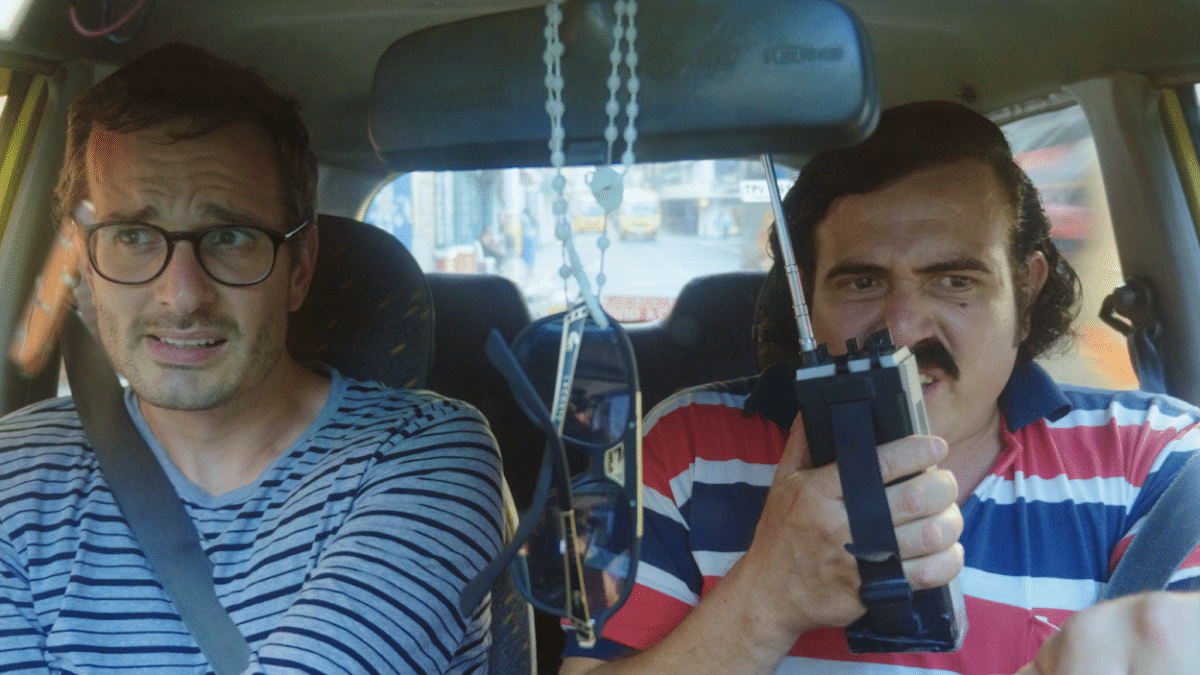 The phenomenon of Dark Tourism will never not be interesting. Dark Tourist explores that, with the travel documentary series really picking apart the psychology behind some of the world's most fascinatingly terrifying destinations and events, and those who are drawn to them.
Journalist David Farrier travels everywhere between haunted forests to nuclear lakes and manages to really get that the macabre reasons why tourists are drawn to such suffering, grotesquery, and tragedy.
---
Chef's Table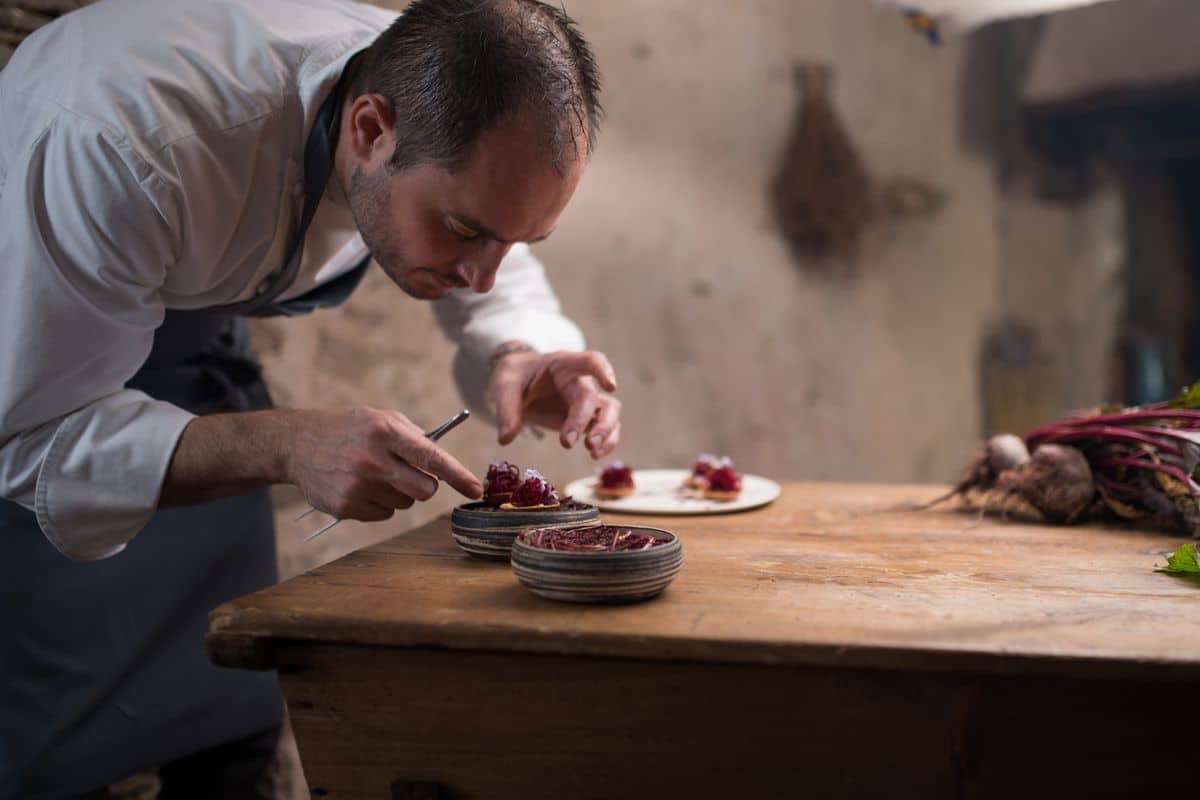 Much like Ugly Delicious, Chef's Table is a revolution for food documentaries with dynamic photography and a deep exploration of some of the world's greatest restaurants and the chefs that sit behind them. It's the type of "if I could only eat my screen right now" sensory overload that you could almost smell wafting from the screen, and it's nowhere near wise to watch this on an empty stomach.
With only 30 episodes across 6 seasons, it's not much of a commitment to binge what is easily one of the best shows on Netlflix Australia.
---
The Haunting of Hill House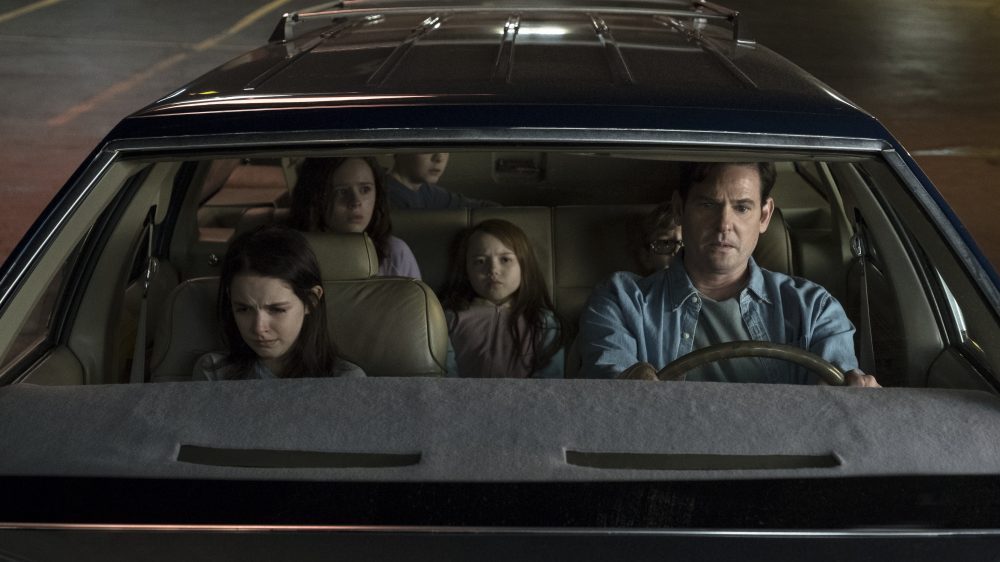 You might want to forget the second season of The Haunting series (The Haunting of Bly Manor) but The Haunting of Hill House is absolutely one of the must watch shows on Netflix.
Directed brilliantly by Mike Flanagan, the ghost story follows the trend of the horror genre finding new meaning in the exploration of trauma and the lingering effects of mental illness. And it's all beautifully tied into one engrossing, highly emotive family drama that centres around a haunted house and the poignant stories born out of it.
If you want a horror film that could easily make a grown man cry, this is one of the best shows on Netflix Australia you could stream right now.
---
Black Mirror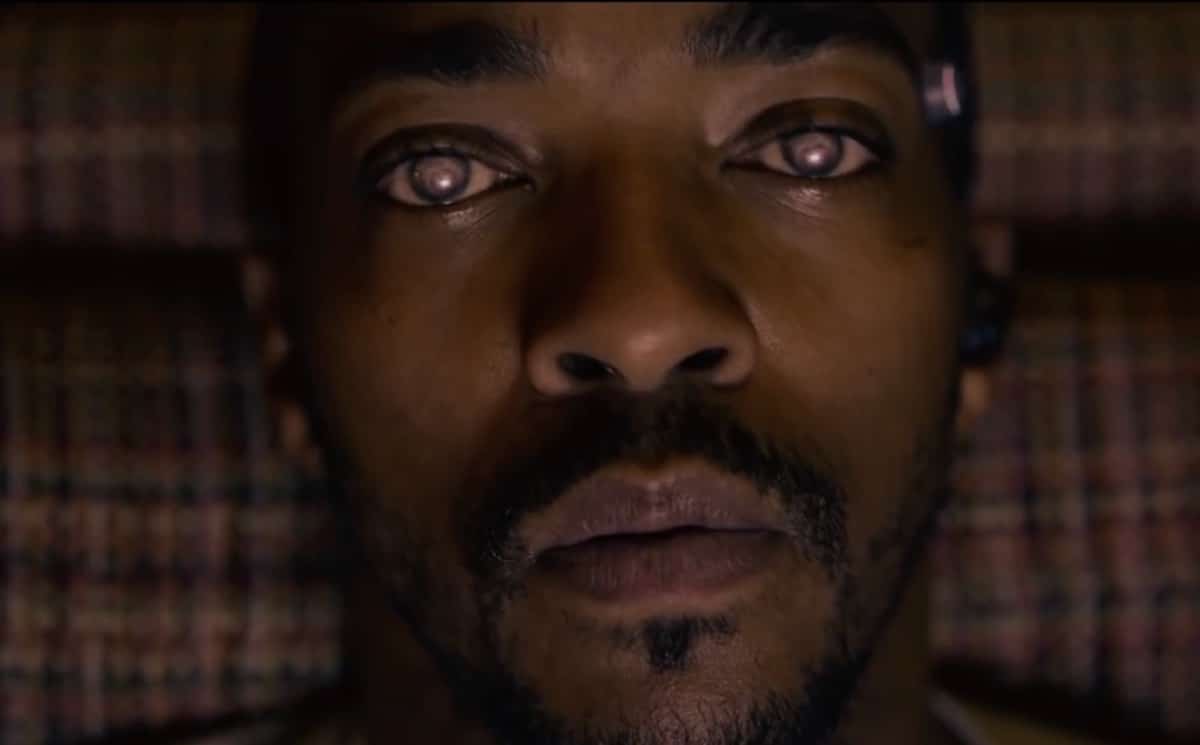 Black Mirror is as much of a mind fuck as you've heard, with the dynamic anthology series by creator Charlie Brooker really tackling some of the biggest fears, absurdities, and anxieties of modern society through a satirical lens.
And though it's funny at times, Black Mirror is much more serious than just a comedy, with an absurdist take on observational anxiety that is easily unlike any other TV show you'll find on Netflix. Subscribe to this mind-bending series and I guarantee you'll think differently about society.
---
Marvel's Daredevil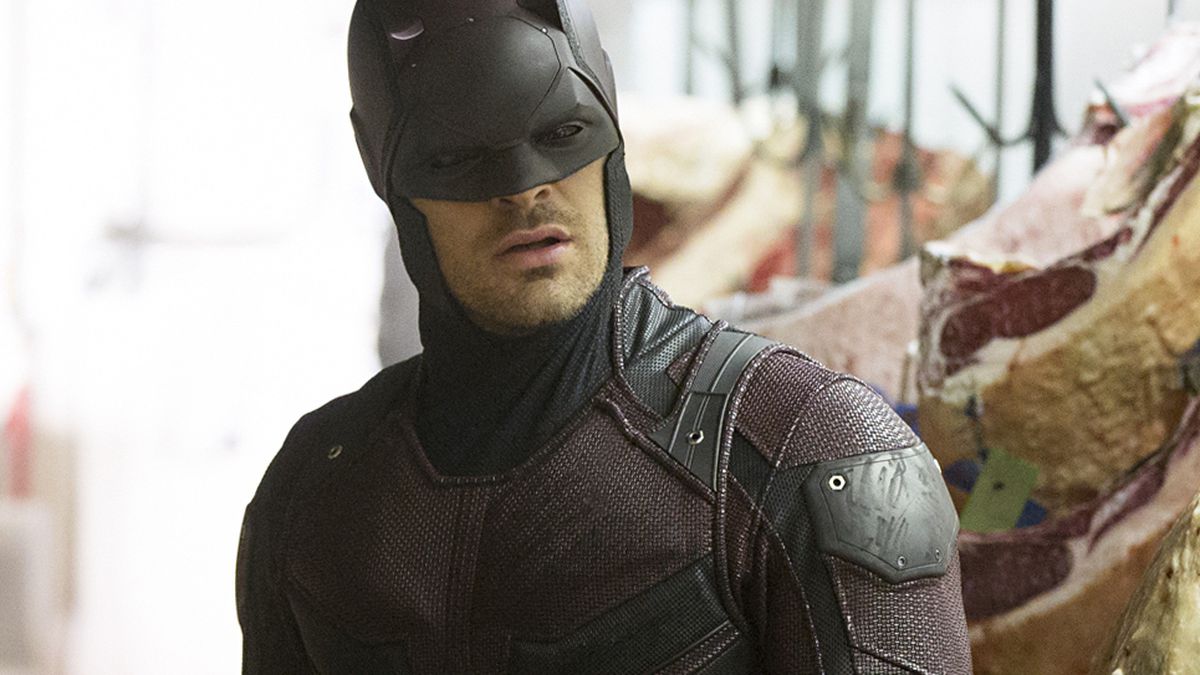 Marvel's Daredevil started the super brand's presence on Netflix, and remains the best superhero show (aside from The Umbrella Academy) that you can stream right now.
Playing around with heightened senses following an incident that leaves him blind, the series follows lawyer Matt Murdock who is a by-night vigilante fighting crime around Hell's Kitchen.
It's standard superhero fare really, but what got this over amongst the endless stream of Marvel content in popular culture, was the incredibly thick, beautifully choreographed fight scenes which director Mark Steven Johnson absolutely owns with various one shots and smart angles.
---
Marvel's The Punisher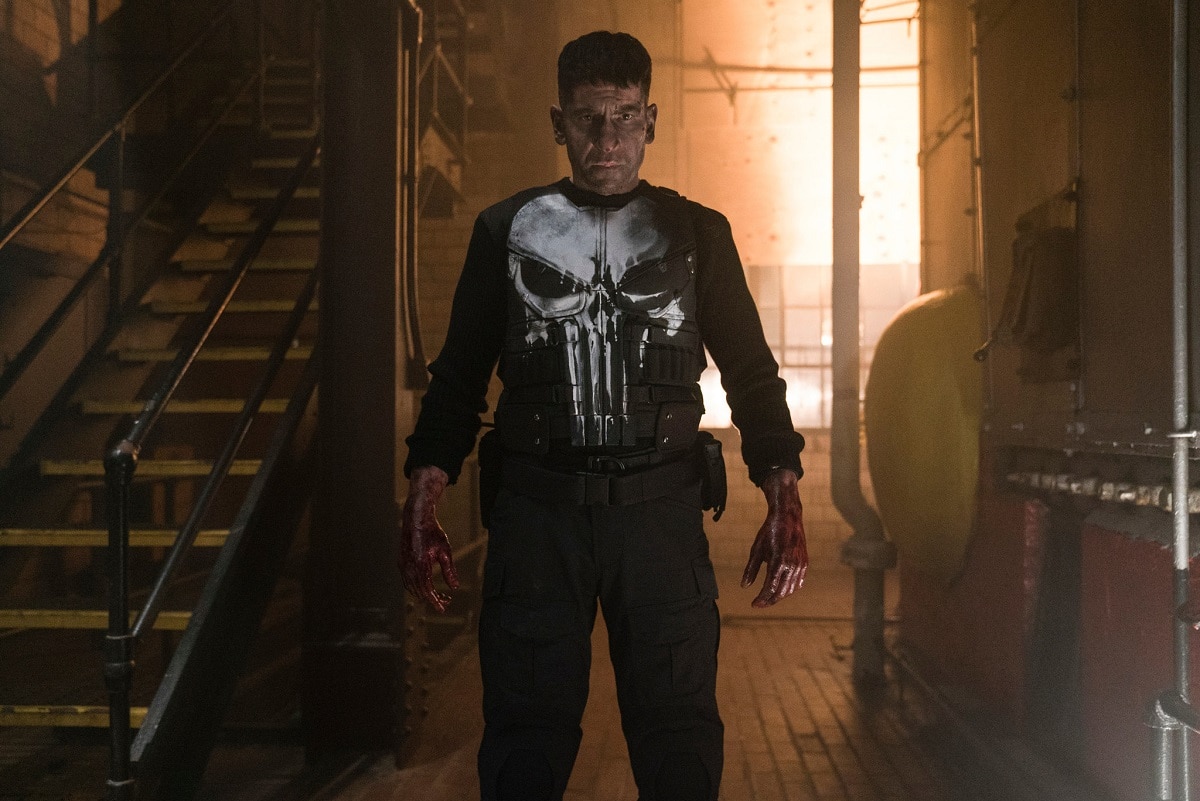 Although Marvel's presence has grown from Daredevil to include Jessica Jones, Luke Cage, and Iron Fist, none are as watchable as Marvel's The Punisher. That's mostly thanks to a muscular performance by Jon Bernthal whose machismo drips all over this script and brings it to life with visceral, jaw-dropping action scenes.
Think Jon Bernthal's loose cannon character, Shane from The Walking Dead, dialled up to 11 with a free wheeling lethality like no other. It's one of the most exciting things you can watch on Netflix right now.
---
Mindhunter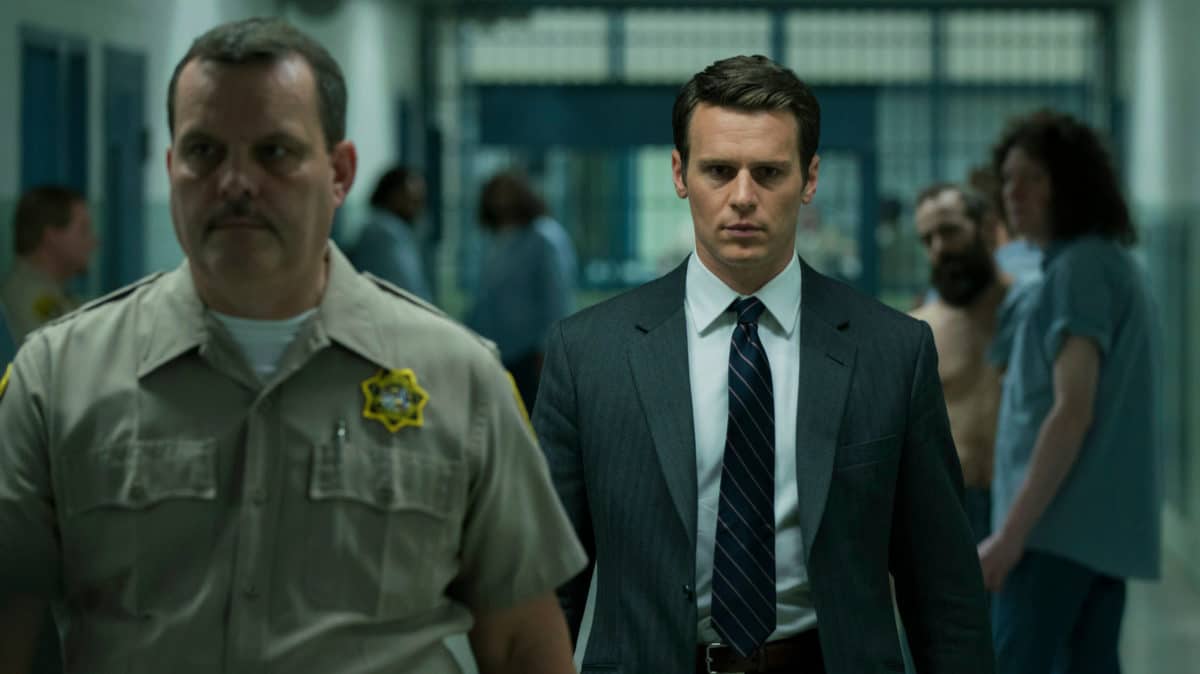 Mindhunter takes that never-ending obsession with serial killers and turns that into a serialised show about the beginnings of criminal psychology and the birth of criminal profiling.
Supported by a brilliant cast, the graphic, relentlessly dark show has easily become a huge win for those who like their series all burly, serious, and disturbing.
Although it doesn't look like we'll be getting a third season, at least anytime soon, it's worth binging through both seasons of this unique genre series.
---
The Sinner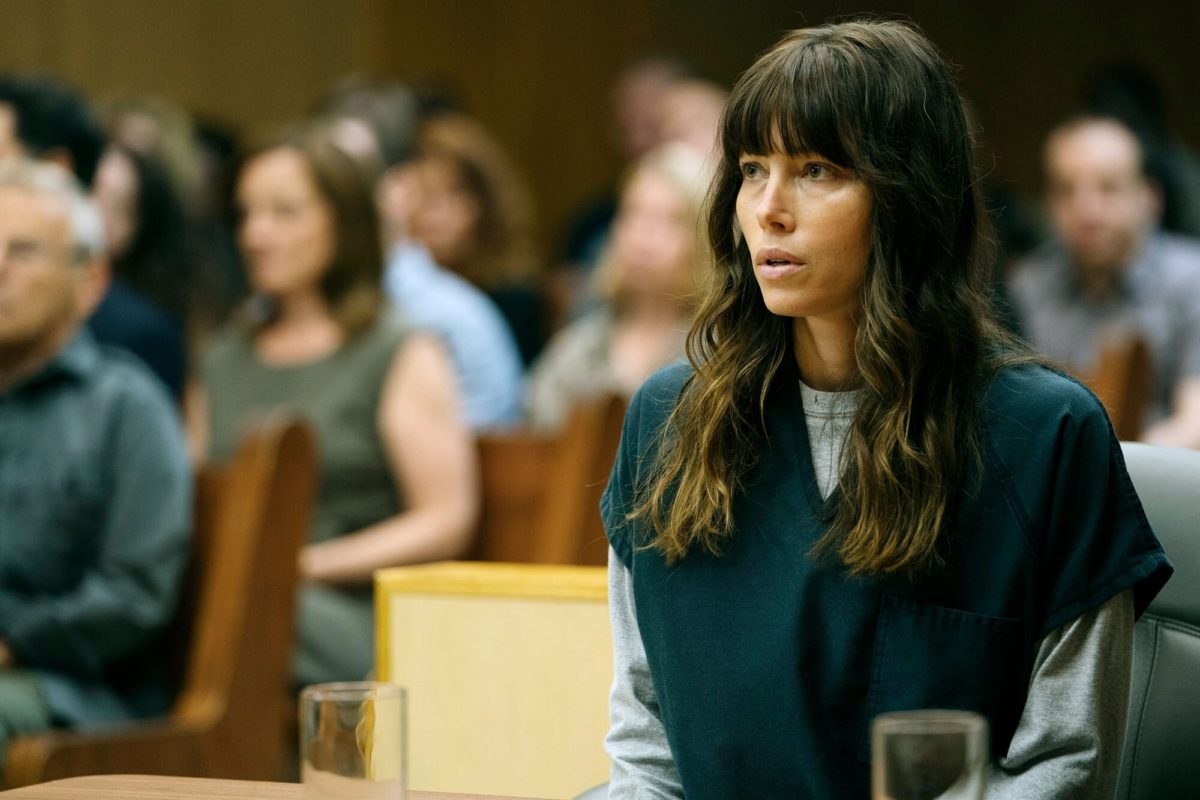 Much like Mindhunter, The Sinner is another no-brainer for those who like something with a bit of a darker edge to it. The anthology series is driven by lead Bill Pullman as police detective Harry Ambrose, the only character to appear in all three seasons so far.
Each of the three seasons deals with a different, incredibly complex and mind-fucking case that really gets at the fact that not everything is as straight forward as it seems. Mixing classic elements of a whodunnit in with a modern police mystery (like The Killing or Top of the Lake), it's easy to subscribe to watching all seasons of this compelling Netflix series, even the hard-to-stomach third one which deals with complete and utter nihilism.
---
After Life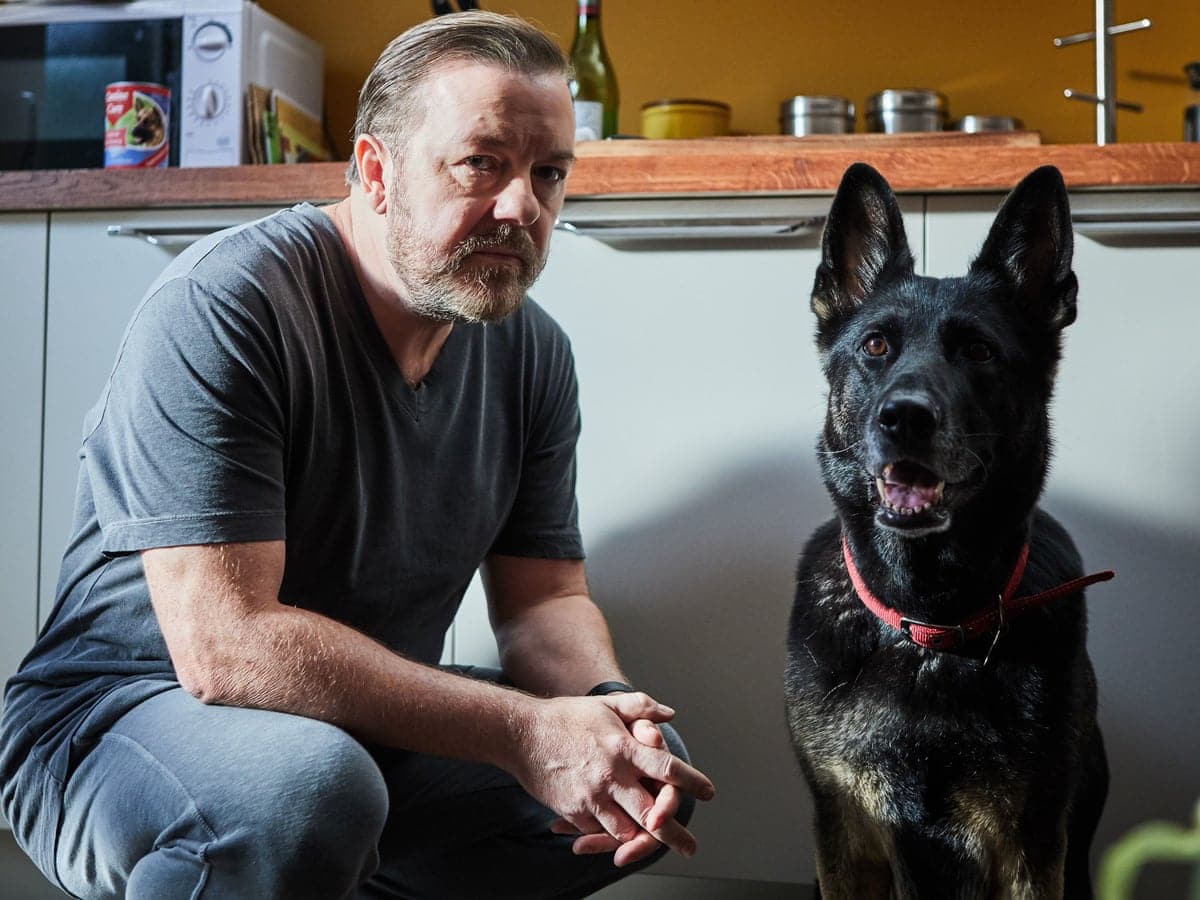 Ricky Gervais gets serious (and seriously depressing) with After Life, as he explored loss, trauma, and immense grief in this British comedy drama.
If you're not in the mood for something so deeply effective and hinged of existentialism, it would be wise to stay away, but for anyone who doesn't mind ugly crying at the TV, this is your bag. As much as shows like The Leftovers and This Is Us.
Who knew David Brent could be so deep.
---
Chappelle's Show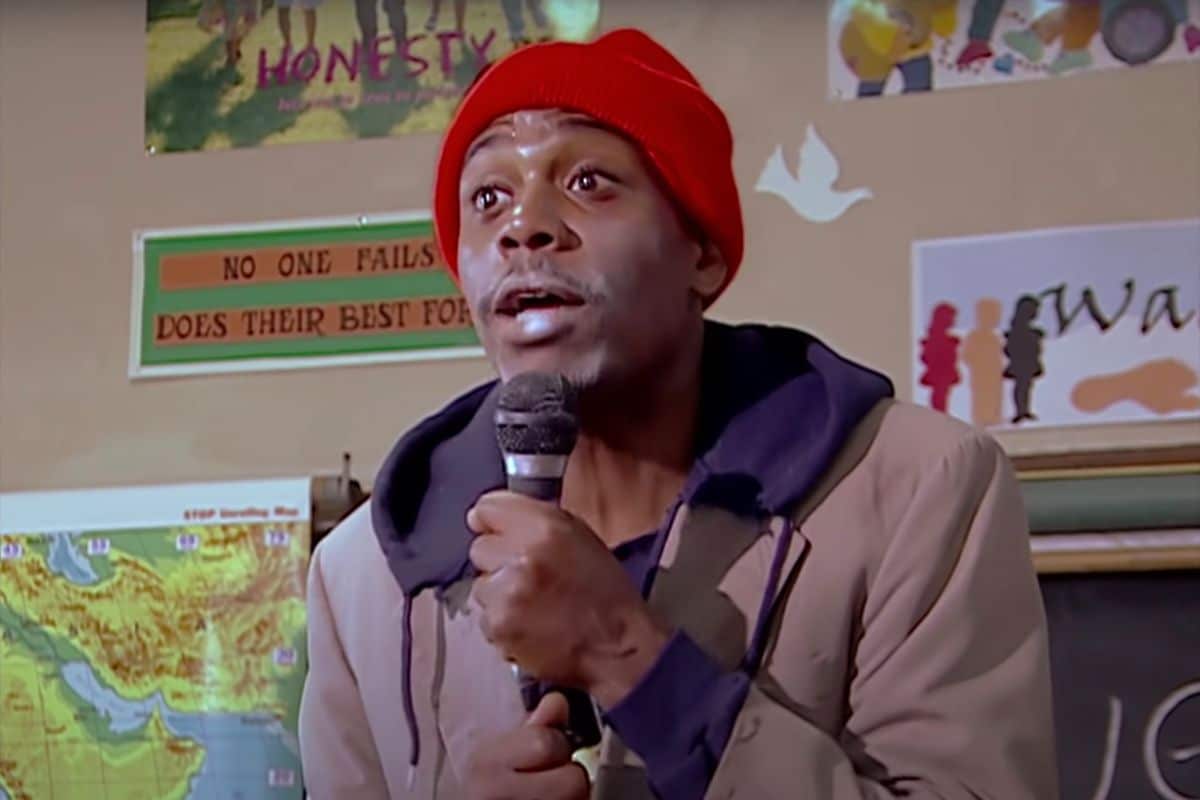 After some controversy, Netflix is finally streaming Chapelle's Show, which turned Dave Chapelle from that dude who died under the plane in Con Air (spoilers, sorry), into a bonafide star and one of the most razor sharp and anticipated comedians of our time.
A sketch show with some of the wildest, most aggressively satirical segments ever put to screen, it's wise to subscribe to each and every one of these seasons (not that there are many of them, anyway) to witness just how genius and free spirited Chapelle can be.
---
South Park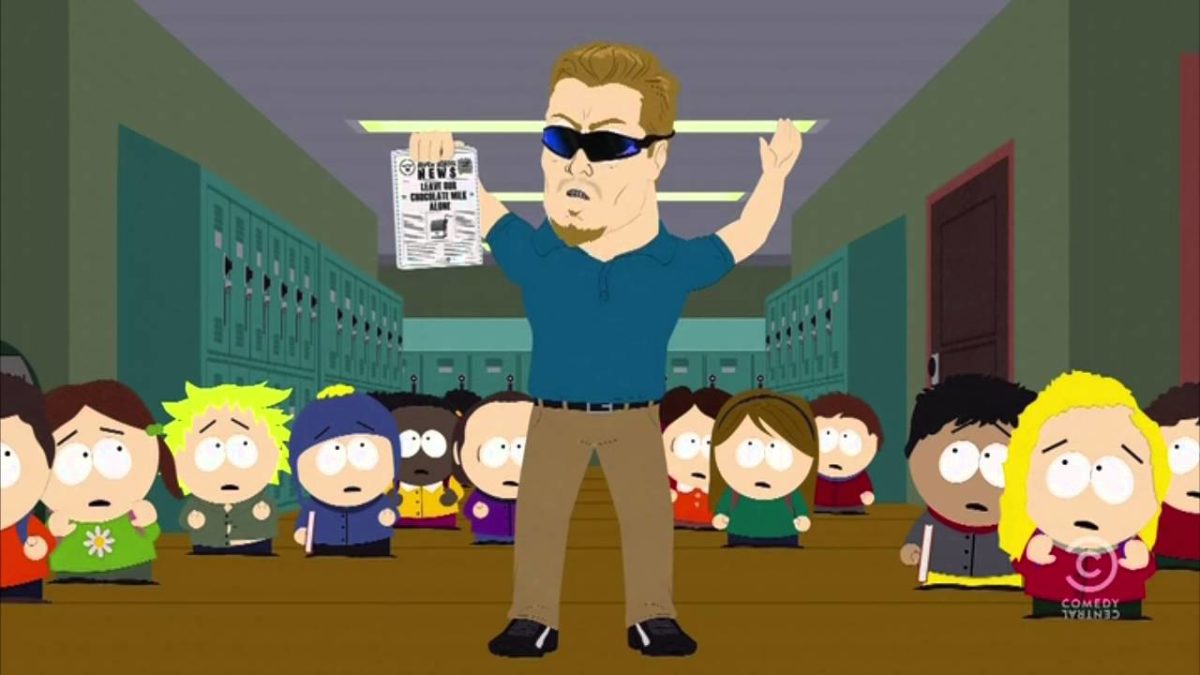 While not every one of the many seasons of South Park is available to stream on Netflix right now (there's only 6 currently), there's still enough here to echo just how brilliantly aggressive South Park can be.
The absurd, awkward, and downright fearless comedy holds no punches as it's free to tackle everything from woke culture to influencers and just about everything else in modern society.
---
Hannibal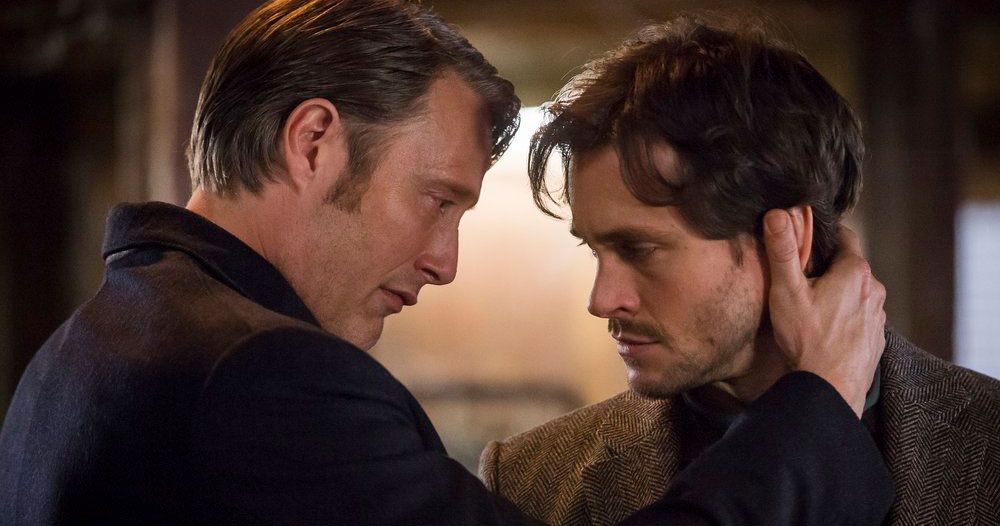 Perhaps the greatest of all horror TV shows. This incredibly stylish project flipped the entire Hannibal the Cannibal story on its head, turning it into a potent blend of food porn, art house direction, and exceptional acting. It's shot in a way that makes each murder feel like seemingly miraculous events.
Mads Mikkelsen as the murderous villain in question was every bit as seductive and terrifying as Anthony Hopkins in Silence of the Lambs. With the TV series now seeing a Netflix release, it's absolutely one of the greatest choices you could make when looking for something new to binge.
---
Homeland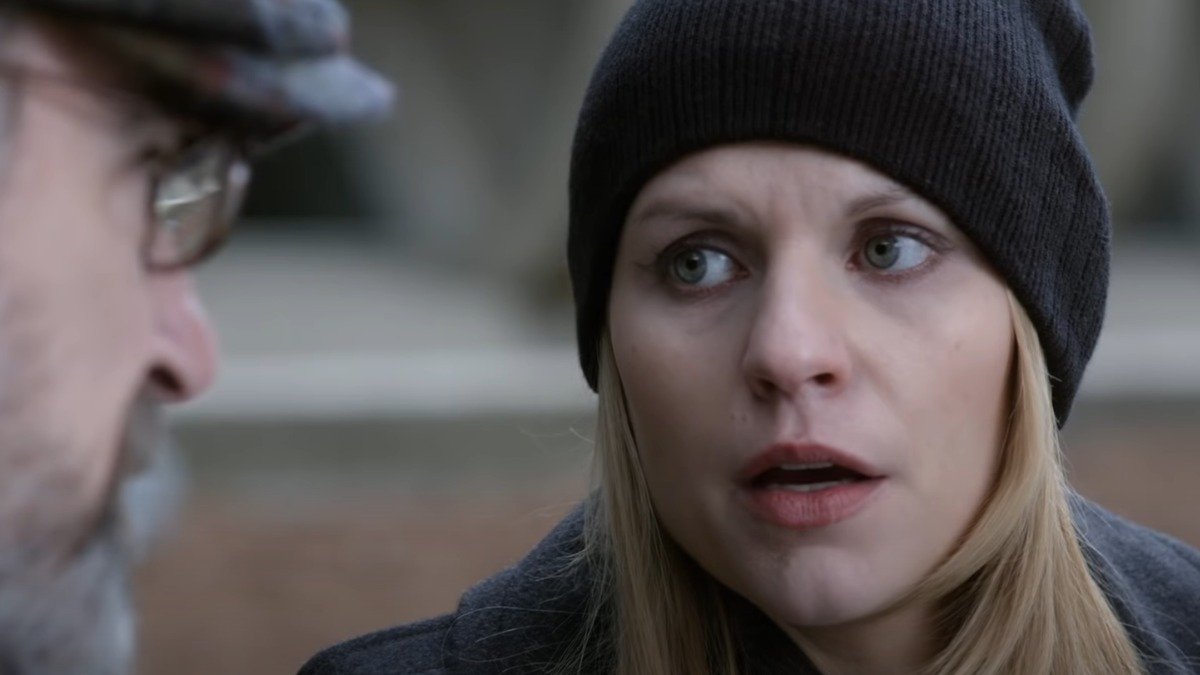 Claire Danes has given a career-best performance as CIA officer Carrie Mathison, juggling a mental illness with a dogged determination to do her job at the best of her abilities. And those abilities were sharp as hell, placing her as the expert negotiator, manipulator, and spy needed to stop numerous terrorist threats and activities across the world. Watching her try and balance this with a fairly complicated life is fascinating and Danes sells it well.
The gritty realism and sheer brutality of it all took this from being a standard Showtime drama to one of the best TV moments in recent memory. And it ends on a satisfying note too, making this the perfect binge.
---
Not in it for the shows? Check out the best movies on Netflix Australia.
You can also check out our round-up of the best shows on Amazon Prime Video Australia and the best movies on Amazon Prime Video Australia.
The Best Shows On Netflix Australia – Frequently Asked Questions
What are the best shows on Netflix in Australia right now?
Some of the best shows on Netflix Australia at the moment are The Queen's Gambit, Lupin, Cobra Kai, Mindhunter, Formula 1: Drive to Survive, and Narcos.
When will Peaky Blinders end?
Peaky Blinders has been confirmed to end after its forthcoming sixth season.
What are some other good shows on Netflix?
Some other great shows to stream on Netflix are Black Summer, Sex Education, Outlander, Haunted, and Ash vs Evil Dead.