The two-year wait is almost over. HBO has, at long last, confirmed the Westworld season 4 release date by dropping an existential teaser trailer titled 'It Doesn't Look Like Anything To Me' – a reference to how androids within the science-fiction series respond when presented something they're forbidden to understand, which is a key indicator of their artificial nature.
Unfolding to Lou Reed's 'Perfect Day,' this first preview features former hosts Dolores Abernathy (portrayed by Evan Rachel Wood) and Maeve Millay (Thandiwe Newton) out and about in the dystopic real world. The footage cuts to glimpses of soldier turned noble criminal Caleb Nichols (Aaron Paul), Westword Head of Programming Division Bernard Lowe (Jeffrey Wright) experiencing something that resembles a trip gone terribly wrong, along with Westworld Head of Security Ashley Stubbs (Luke Hemsworth) meeting the gaze of the returning Man In Black (Ed Harris), punctuated by some very unsettling imagery of an android capable of spitting bugs.
RELATED: HBO's 'House Of The Dragon' Trailer #2 Alone Might Redeem 'Game Of Thrones'
---
---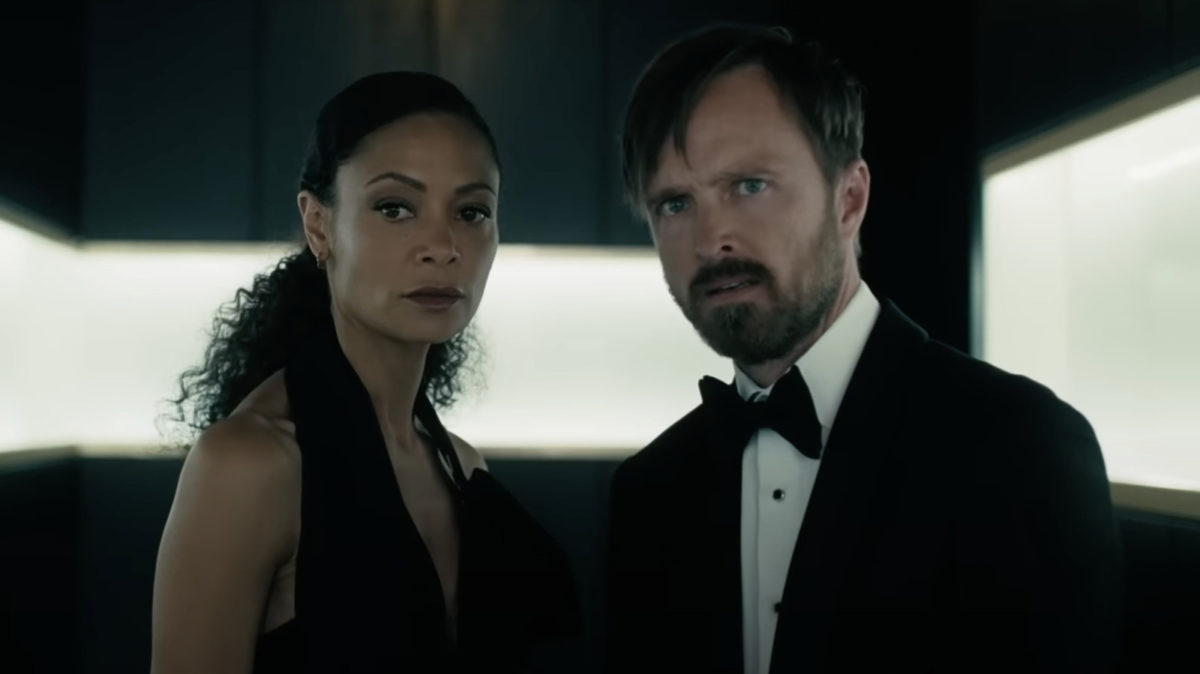 "You're going to see some new worlds that I think are really fun and you're going to see someone who I kidnapped from Reminiscence in a funny way," co-creator Lisa Joy revealed during her appearance on Deadline's podcast, before describing Westworld season 4 as an "inversion."
The prospect of building out the lineup beyond the OG Westworld and Samurai World is certainly intriguing. Between the brand new setting(s) and the wealth of narrative possibilities after defeating Vincent Cassel's megalomaniac Engerraund Serac, thereby laying the foundation for a grander scale AI vs human revolution, the upcoming instalment will likely have you rushing to a Reddit thread after every episode for post-watch analysis.
Westworld has been produced by Kilter Films and Bad Robot Productions in association with Warner Bros. Television. Co-created by Lisa Joy and husband Jonathan Nolan – brother of director Christopher Nolan – the duo have also served as executive producers alongside Alison Schapker, Denise Thé, J.J. Abrams, Athena Wickham, Richard J. Lewis, as well as Ben Stephenson.
Westworld season 4 has been locked in for a June 26th of 2022 release date, expect it to hit HBO, HBO Max, Australia's Binge simultaneously – and check out the teaser trailer above.