Most buildings are impressive enough having broken a single world record. Breaking two… well that's just gravy, now, isn't it? According to Macklowe Properties and CIM Group, the world's tallest residential building is now also the highest selling in New York City history.
The coveted 432 Park Avenue property is currently valued at over $2 billion USD in sales alone. The building's most significant closing has reportedly been the acquisition of 48 residences for over $20 million USD each. But that doesn't mean there's zero room for wiggle room. As was the case in December, when a buyer bought out three penthouses for $91.1 million USD. Penthouses that were originally listed for $120 million USD. Got to save where you can when you move money like that, I guess.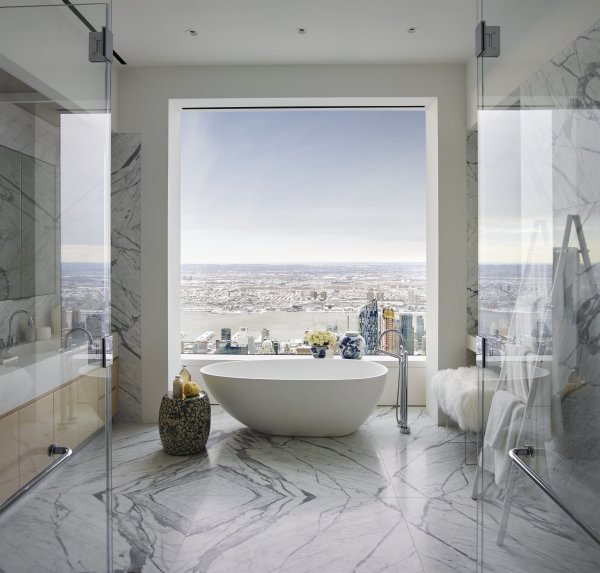 So what's all the fuss surrounding these luxury condominiums? Apart from the accolades, it has been designed by the renowned Rafael Viñoly. A standard dwelling here includes:
"…13-foot ceilings, oversized windows, oak flooring, and come equipped with state-of-the-art appliances. The interiors were designed by Deborah Berke. Amenities at the ultra-luxurious tower include three full floors for dining and entertainment. There's also a 75-foot indoor swimming pool, billiards, and library room, an 18-seat screening room and a fitness [centre]…"
Definitely nothing to flinch at.
"The residents of 432 Park Avenue already know it to be an established building with an incredible array of amenities and exceptional service," says Howard Lorber, chairman of Douglas Elliman Realty. "With this significant sales accomplishment, it is clear that '432' has become one of the most coveted addresses in New York City and beyond."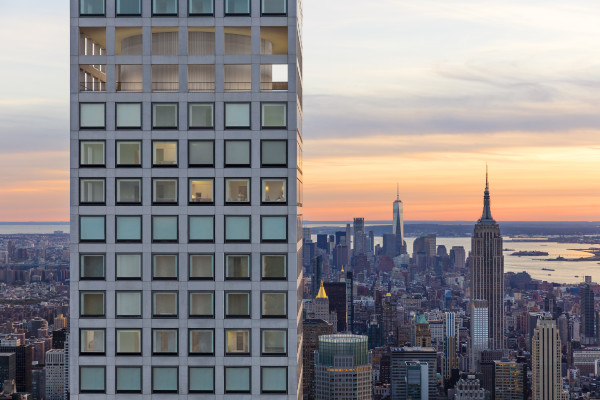 Kudos are in order, as it seems like the sky really is the limit for this bite of the Big Apple.