At the risk of sounding like a broken record: tech money just hits different. In the same week world's richest man Elon Musk recorded single-day gains in the way of $42 billion after Tesla was admitted into the $1 trillion club, the AFR Young Rich List for 2021 is published as further proof. This year, the 100 richest Aussies aged 40 and under are collectively worth $41.3 billion – $100 million more than last year – with roughly a third of the entrants cashing in from the technology sector.
Now that Atlassian's Scott Farquhar has aged out of the AFR Young Rich List criteria – marking the first edition without any Atlassian money since 2007 – Canva Co-Founders Melanie Perkins and Cliff Obrecht find themselves in pole position for the very first time with $16.5 billion. It's worth adding the power couple's status comes virtually uncontested given the $9.22 billion between them and Afterpay's Nick Molnar in the wake of Canva's valuation doubling in just five months.
The most fascinating story – in our opinion – is that of the Warwick brothers: Kain (#7 – $879 million), Kieran (#22 – $463 million), Aaron (#26 – $425 million), and Grant (#34 – $196 million). With a collective net worth approaching $2 billion, all four debutantes have made a strong showing thanks to the ongoing cryptocurrency boom.
---
---
RELATED: Canva Valuation Doubles In Just Five Months To A Staggering $55 Billion
Kain's newfound wealth can be attributed to his Synthetix derivatives trading protocol, which allows crypto traders to lend money and earn interest while also building a decentralised trading platform that Wall Street.
"Want to use your crypto to trade gold derivative? The S&P 500? Options? Swaps? All in crypto? Synthetix has you covered," explains the AFR.
Launched back in 2016, it reportedly has close to $1.5 billion circulating on the platform with one Synthetix token worth $12.9 billion. Kain, of course, is the largest owner of said tokens.
Kieran, Aaron, and Grant, on the other hand, have their hands full with a separate but related endeavour known as Illuvium in which they serve as CEO, Co-Founder, and designer, respectively. Illuvium is one of the first major blockchain-based video games with a play-to-earn spin slated to officially launch next year. And already, it's attracted a hefty valuation of $5.5 billion.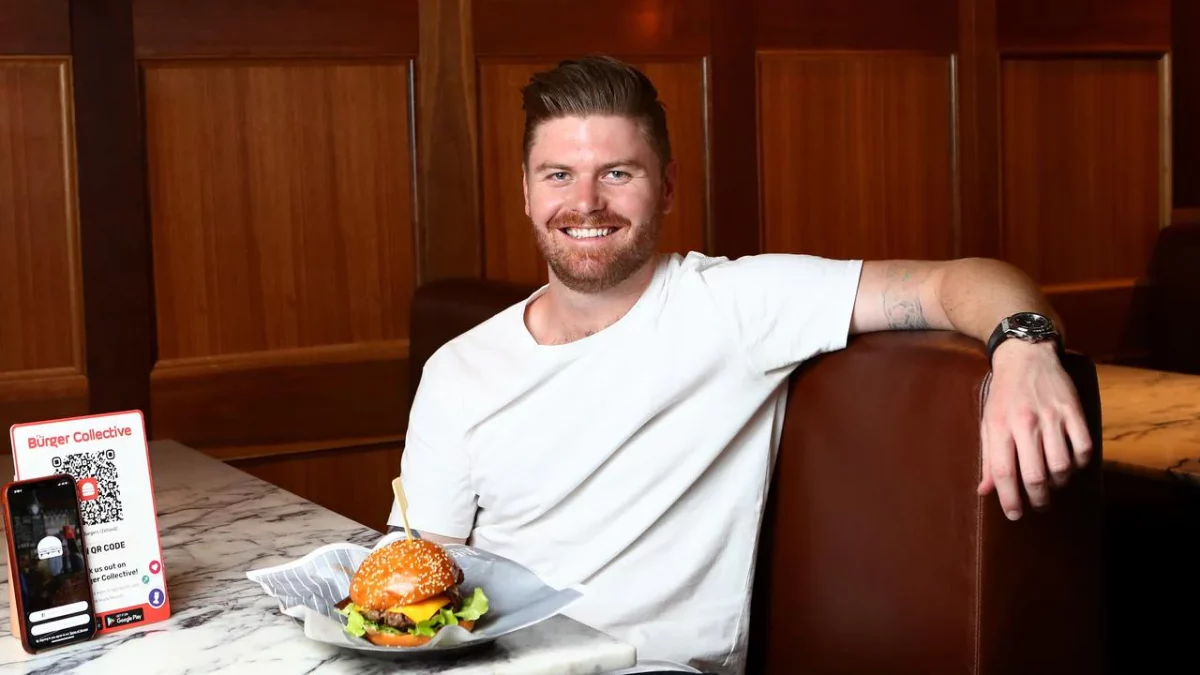 Kieran is something of a serial entrepreneur. From becoming Australia's youngest Harvey Norman franchisee to launching community based food review app The Burger Collective – the latter of which you can hear him speak about on our podcast here – success of this scale was a long time coming.
Check out the AFR Young Rich List for 2021 below.
---
---
AFR Young Rich List (2021)
#1. Melanie Perkins & Cliff Obrecht (Tech) – $16.5 billion
Canva | Co-Founders, CEO, & COO
Wealth last year: $3.43 billion
Age: 34 & 35
#3. Nicholas Molnar (Tech / Financial Services) – $2.78 billion
Afterpay | Co-Founder & Global Chief Revenue Officer
Wealth last year: $2,22 billion
Age: 31
#4. Laurence Escalante (Tech / Gaming) – $2.68 billion
Virtual Gaming Worlds | Founder
Wealth last year: $919 million
Age: 39
#5. Sam Prince (Retail / Health Care) – $1.1 billion
Zambrero | Founder
Wealth last year: $381 million
Age: 38
#6. Fung Lam (Retail) – $1.02 billion
New Aim | Co-Founder
Wealth last year: $273 million
Age: 40
#7. Kain Warwick (Tech) – $879 million
Synthetix | Founder
Wealth last year: N/A
Age: 40
#8. Owen Kerr (Financial Services) – $728 million
Pepperstone | Co-Founder & CEO
Wealth last year: $617 million
Age: 37
#9. Cyan Ta'eed (Tech) – $664 million
Envato | Founder, CEO, & Director
Wealth last year: $566 million
Age: 40
---
---
#10. Tah-nee & Simon Bear (Retail) – $626 million
Culture Kings | Co-Founders
Wealth last year: N/A
Age: 33 & 37
You can check out the AFR Young Rich List for 2021 (Top 100) in complete detail here.