Australia will soon have a homegrown response to the popular investing app Robinhood with a strong focus on ASX-listed companies. Backed by Afterpay founder and the country's youngest self-made billionaire – Nick Molnar – as well as Zip co-founder – Larry Diamond – this is Superhero: a brand new low-cost trading platform.
Having just secured a fresh injection of capital amounting to $8 million, the Sydney-based operation behind Superhero has apparently been toiling away for over two years. And the timing could not be more perfect, given the sudden influx of retail and non-institutional investors in the face of COVID-19. One that has made a global-scale impact, for better or for worse.
"We're making investing accessible to the younger generation," Superhero co-founder & CEO John Winters told the AFR.

"There are a lot who feel locked out of the market. So they're going to the high-cost incumbents but they don't really have to anymore."
---
---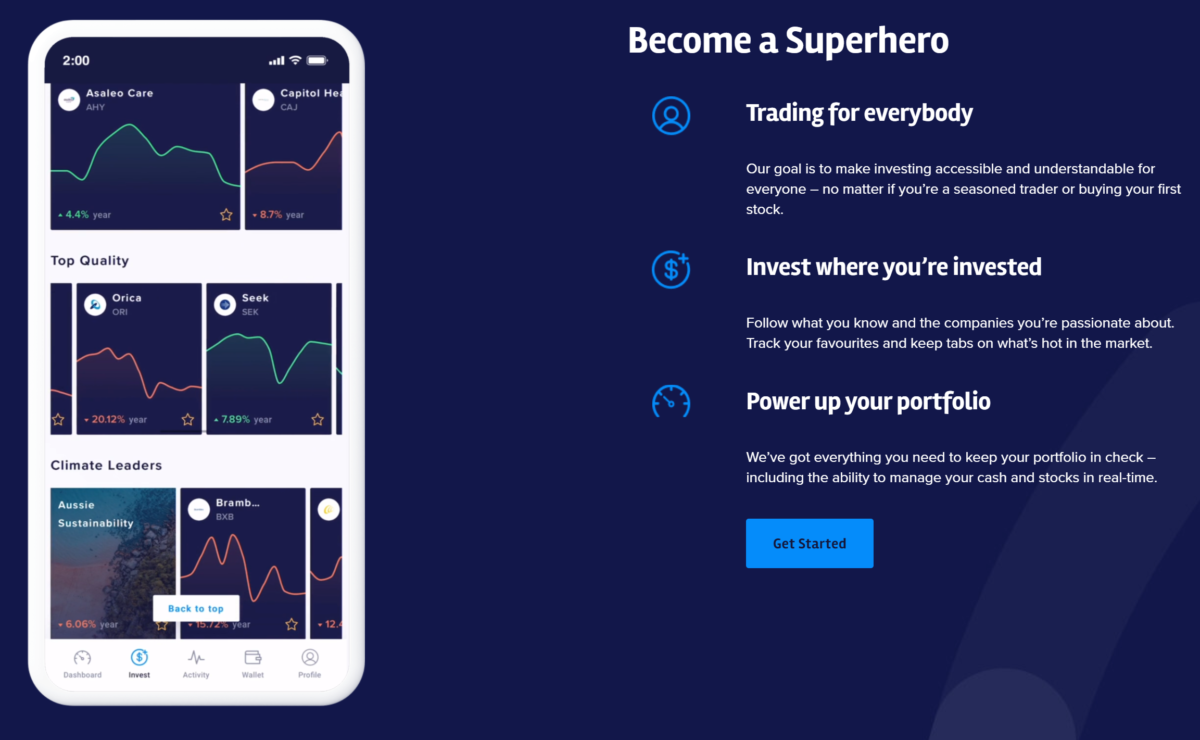 RELATED: Why Aussie Blokes Are Ditching 8-Leg Multis For Day Trading.
"Old-school brokers are still using all these manual processes and because that's the way it works, that's the way it is," says Superhero co-founder & Booktopia Deputy CEO Wayne Baskin.

"We're here saying, 'Well, why is it that way?' We're questioning everything and digitising age-old problems and processes."
Minimum investments will be valued at $100, with a flat transaction fee of $5 per trade – quite a competitive offering considering the likes of other domestic platforms such as CommSec currently enforces minimum investments of $500 while charging brokerage costs between $10 and $1,000; trades valued between $1,000 and $10,000 incur a $19.95 charge.
"No one has really focused on Australia, on really reinventing the value proposition or the user experience for Australia, for ASX-listed shares," says Winters.
"We see that as a much bigger opportunity for Aussie investors than immediately going offshore."
Superhero officially launches today. Find out more below.