So, you want your own business? Join the club. The potential to grow your wealth at a rate that isn't painfully linear and the possibility of being your own boss is a concept that appears to be far superior to sticking it out for the man. It can be all too easy to fall into the trap of attempting to come up with the next big billion-dollar unicorn; everyone wants to be the next Zuckerberg. But sometimes the wheel doesn't need to be re-invented, it just needs a touch-up.
That's exactly the approach Andrew Stenos took, a now 29-year-old Aussie, founder of Integriti Projects who, four years ago, set his eyes on the construction industry – one of the most competitive industries in Australia – and set about to create a multimillion dollar company from scratch.
After a few hundred odd cold calls, a bank account drawing down to the last $1,000 and all signs pointing towards a grim end, the business finally got going and hasn't stopped since. Boss Hunting caught up with Andrew Stenos to find out how it all happened.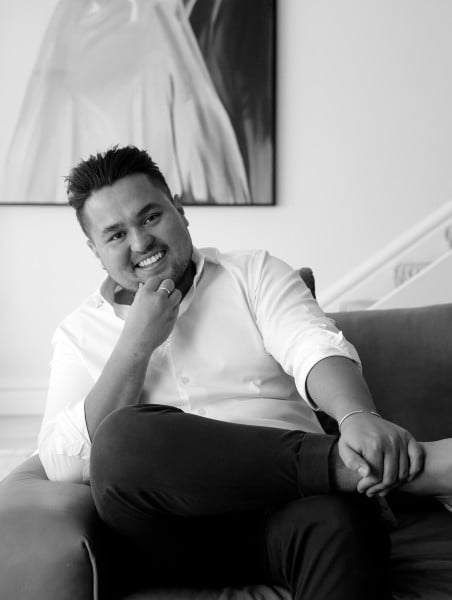 How old were you when you started Integriti Projects, Andrew?
AS: I was 25 – four years ago.
Did you go to uni? 
AS: I did. I studied Construction Management and Property at UNSW.
What were you doing in the years before you started Integriti Projects?
AS: When I was 17-19, I was working at a Bottle-O. When I was 19, I started in construction as a labourer. I was working for other companies as a foreman at 20 and into project management when I was 21. When I was 22 and still at uni, I started a renovation company with a partner and we split up, resulting in him taking over the company and then I started Integriti Projects when I was 25.
Why did you choose to start a business in the construction industry?
AS: We decided to get into the premium building market as there was a lack of builders who provided premium quality building paired with premium service. We wanted to be the first to have this approach towards building in the residential market. We also found that we could complement this differentiator with the systems and process efficiencies that seemed to exist in a commercial building but not a residential building.
For many builders out there they have the trade side to deliver the work but few place importance on communication, service and the experiential side of building. This is what sets us apart.
What was the biggest challenge you faced when you started?
AS: Trying to gain work and traction as a new business with little business experience and no past jobs completed!
So, how did you/the business get its first job?
AS: When we started we had high hopes of succeeding and invested heavily in marketing. We developed a beautiful website and, in the first year, we prospected more than 400 jobs from cold calls and leads generated from marketing. We didn't win a single job. The only thing that was keeping us afloat was the savings I had to live off. When I was down to my last $1,000, I knew the hustle was real and it was a matter of doing whatever it takes to win the current deals I had in the pipe. I took my last $1,000 and invested it in another AdWords campaign. I replaced my $20,000 car with a $4,000 car to invest more in marketing, hoping it would provide one last bit of oxygen to the company. Just before Christmas, it paid off when we finally won our first renovation job for a new bathroom to a penthouse apartment in Redfern.
After winning that first job, what followed?
AS: Winning that first job was a pivotal moment. It completely shifted my mindset and made me believe I could really do this. In that month and the following, I closed more than $250,000 worth of sales and the company really started to come to life. I'll never forget that feeling – it made all the self-doubt, rejection and disappointment from the past irrelevant and made me feel it was all worth it. That moment helps me stay grounded, appreciative of where I am but also empowered to be more than I believe I can be.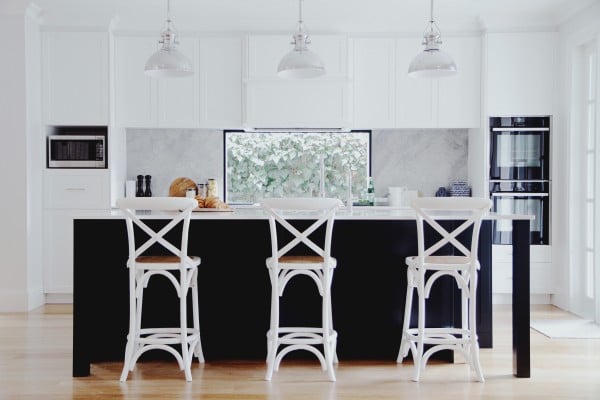 Fast forward four years, what's the growth of your business been like since?
AS: Across the four years, our revenue has grown over 100% year on year, with the business now turning over several million dollars of revenue per annum. We've built for over 100 clients, ranging from small bathrooms right up to new luxury homes. Being exposed to a wide range of clientele with vast business experience has lead to several clients becoming close friends and mentors to our business – this extra knowledge has made our growth more manageable.
Impressive – and what's next?
AS: We're gearing up to be a large player in our industry and this is just a very small slice of the market we are aiming to have. Our clients are happy with the service we've been delivering and we're excited to see how this potential unfolds.
Has the business evolved in terms of the type of work you're doing?
AS: It's changed a great deal. When we first started the only work we took on was small, low-budget bathrooms and renovations. In the last 18 months, we've decided to no longer take on minor works and instead only focus on larger scale projects. This means cash flow is more intermittent but it's allowed us to no longer be reliant on small scale works to fill our books and made us more selective in the clients and jobs we take on. It means we do fewer projects each year but the value of each project has gone up immensely.
How useful was your university degree in getting you to where you are today?
AS: The degree provided little to no relevance to my use to my long term knowledge in the construction industry but it was very useful in getting a cadetship in the construction industry and allowed me to become a qualified builder as the degree gives you the opportunity to apply for a builders license pending some experience. Having the license has been pivotal to my success.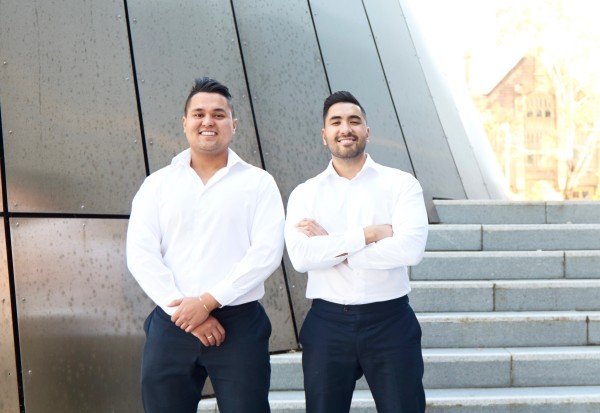 And you partnered up (with Aaron Thoo) fairly early on. Why did you decide to bring on a partner and at what stage was this?
AS: I knew a big weakness of mine was that I didn't always think through problems thoroughly enough. I wanted someone who could see the other side of the pancake and would also be there to share the pain and wins together. Having a partner has made our team unstoppable and I couldn't do it without them.
What advice would you give to 24-year old self looking to start a business?
AS: Whatever you fear most is directly linked to your success. If there is something you want to do or try, don't wait for the perfect time. Create the perfect timing with huge action and immense belief in yourself and the outcome you are chasing.
To find out more about Andrew Stenos and his company, head to integritiprojects.com.au
RELATED: The Blueprint: Fergus Watts