Sydney-based tech giant – Atlassian – has capped off the business week in spectacular fashion, crossing yet another historic company threshold: recording a market cap that exceeds US$100 billion (AU$136.7 billion). Given how Co-Founders & Co-CEOs Mike Cannon-Brookes and Scott Farquhar each retain a 22.7% stake in the business, they now have individual net worths well over $31 billion domestic.
Shares in the software operation (NASDAQ: TEAM) rocketed 22% on the last day of trading in July, gaining another tidy 13% throughout the entirety of August. What exactly has instigated the movement?
Essentially, Atlassian has managed to perform above and beyond expectations, posting revenue growth of 30% to US$560 million (AU$765 million) against estimates of US$524.1 million (AU$716.25 million) in July, and annual sales growth in the way of 29% to US$2.1 billion (AU$2.8 billion) – while indicating more to come.
---
---
RELATED: Atlassian Headquarters Will Be The World's Tallest Hybrid Tower
Momentum (and public confidence) has clearly been on its side ever since, and that final 2.4% bump experienced by the closing of Thursday in New York was all that was left for the Atlassian market cap to hits nine figures.
"For that business to go from $4.4 billion to $100 billion is an extraordinary feat, and shows the strong foundations Mike and Scott have built in the organisation," Gavin Appel, Atlassian investor and founder of Ignition Lane tells The Sydney Morning Herald.
"By continuing to invest in product development and giving more value to customers, they give more value to shareholders."
"It's just exciting to see an Australian business do this. A Sydney-founded business to be $100 billion on the NASDAQ is really demonstrating the success Australian entrepreneurs can have on the global stage."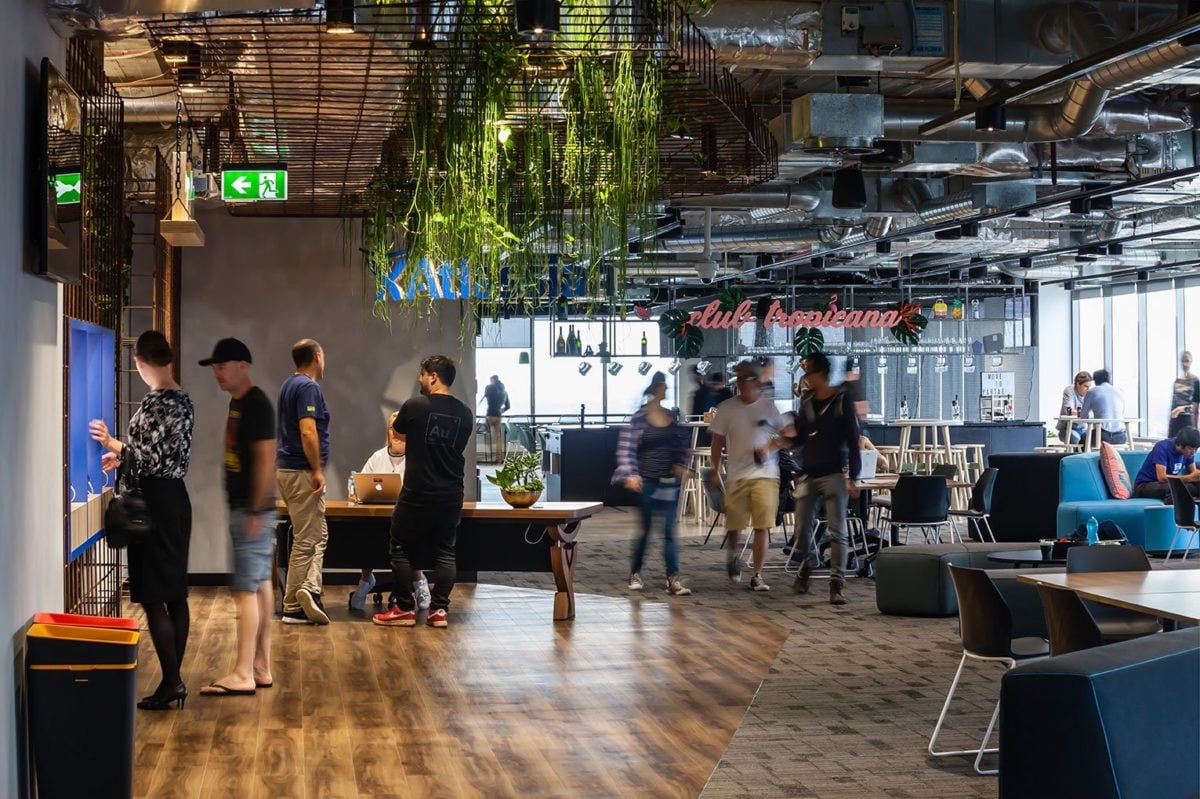 Now read all about Mike Cannon-Brooke's extensive $290 million property portfolio here (which just added a historic $13 million Southern Highland estate).