The question as to who will eventually replace Warren Buffett as CEO of Berkshire Hathaway has long been on the mind of anyone even remotely associated with investing – institutional or otherwise – for almost two decades, but the speculation can finally end as the Oracle of Omaha officially names Greg Abel, Vice Chairman of Berkshire Hathaway's non-insurance operations, as his likely successor.
"The directors are in agreement that if something were to happen to me tonight, it would be Greg who'd take over tomorrow morning," says Buffett; the first half of the statement in reference to Buffett approaching 91 years of age this August.

"Greg will keep the culture," Charlie Munger, Vice Chairman of Berkshire Hathaway and famously close confidant to Buffett – who himself is currently 97-years-old – stated a little earlier in regards to the company's evolution.
Abel, 58, has reportedly been in consideration for the throne alongside fellow Vice Chairman Ajit Jain, 69, since both were promoted to their current positions back in 2018. Buffett himself has previously noted age is a large determining factor for the board, which may partially explain the decision.
---
---
"They both have Berkshire in their blood," says Buffett.

"They love the company. They know their operations like the back of their hand."
RELATED: 10 Pearls Of Wisdom From The 'Oracle of Omaha' Warren Buffett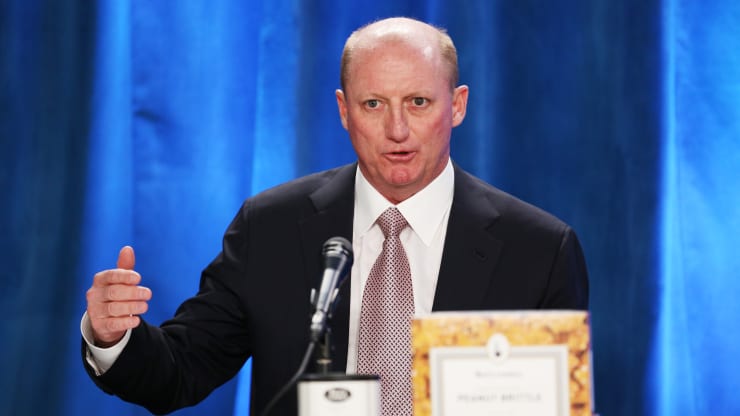 So what do we know about Greg Abel?
According to CNBC, here are some quick facts:
Greg Abel – born in Edmonton, Canada with humble working-class beginnings – has spent more than two decades of his career at the company, most recently overseeing its energy holdings as CEO of Berkshire Hathaway Energy


He graduated from the University of Alberta in 1984 with a degree in Commerce, working as an accountant after college for PwC, and then with geothermal electricity company CalEnergy


Abel landed on Buffett's radar during the mid-90s thanks to how he handled CalEnergy's takeover of a British utility, which managed to impress CalEnergy shareholder and childhood friend of Buffet, Walter Scott Jr.; The Wall Street Journal has noted Abel is an "astute dealmaker"
RELATED: Warren Buffett Teaches You How To Picks Stocks In Just 5 Minutes
Abel first entered the fold when Berkshire Hathaway acquired a controlling interest in MidAmerican circa 1999, then serving as President of the latter before ascending to CEO in 2008; MidAmerican would later rebrand as Berkshire Hathaway Energy


These days as Berkshire Hathaway Energy CEO & Chairman, Greg Abel handles various energy holdings, which include subsidiaries focused on coal, natural gas, hydroelectric, wind, solar, geothermal, and nuclear energy – this particular branch of the operation totals up to over 23,800 employees and US$20.9 billion (AU$27 billion) in revenue (2020)


As for the matter of $$$, Abel's salary varies from year to year – the base figure was US$16 million (AU$20.6 million) in 2019 and 2020 with annual bonuses of US$3 million (AU$3.9 million) each year, but a little further back in 2016, he raked in a considerable US$41 million (AU$53 million) in compensation due to a incentive bonus earned courtesy of Berkshire Hathaway Energy's monster profit surge.


"I want to have an impact. I want to roll up my sleeves and be actively engaged in making our company successful. I think hard work leads to good outcomes. In my schooling, in sports, and in my business positions, I learned that if I put in a lot of work and was well-prepared, then success would be more likely." – Greg Abel to Horatio Alger Association, 2018.