The rise and rise of former tradies turned Instagram comedians Jack Steele and Matt Ford – otherwise known as The Inspired Unemployed – has truly been a sight to behold. In a little over three years, the "anti-influencers" have amassed a following in the airspace of 1.4 million, racked up countless views with their satirical content, become your girlfriend's favourite social media personalities, and collaborated with everyone from The Iconic to Amazon Prime Video. But nothing has been quite as indicative of the lads' slingshot journey to stardom than the numbers behind their zero carb / 4.2% ABV grog brand: Better Beer.
November 2021. Better Beer was launched by Nick Cogger of Torquay Beverages Co. in partnership with Mighty Craft. Both parties had long suspected something like Better Beer would find widespread success here in Australia. All it needed was to be packaged with the right marketing. That's precisely where Steele and Ford came into the picture. In exchange for a 20% stake in the Better Beer brand each, they agreed to give it their co-sign and the odd 100 million site impressions.
RELATED: How Two Mates Built A Booming Seltzer Company In Just Six Months
---
---
At a time when The Inspired Unemployed were experiencing considerable momentum – effectively doubling their followers that past year – it was almost guaranteed to make a splash. Think about it. The introduction of a healthy-ish alternative to regular tinnies at a time when millions of Aussies were stuck drinking at home brought directly in front of an engaged audience? It was bound to attract the right kinds of attention.
"We say no to 95% of brands that want to work with us," Jack Steele previously told us during an interview.
"If it's going to fit with our tone, then we'll do it. But we need creative control and we need to like the brand."
"We're like the gateway to the battlers," adds Matt Ford
And attract the right kinds of attention it did.
According to the AFR, from January 1st to March 31st of this year alone, Better Beer managed to generate $7.8 million worth of sales, moving 1.8 million litres of its zero-carb bevvies. The total sales since hitting shelves up until the end of March? An even more impressive $9.5 million from 2.2 million litres.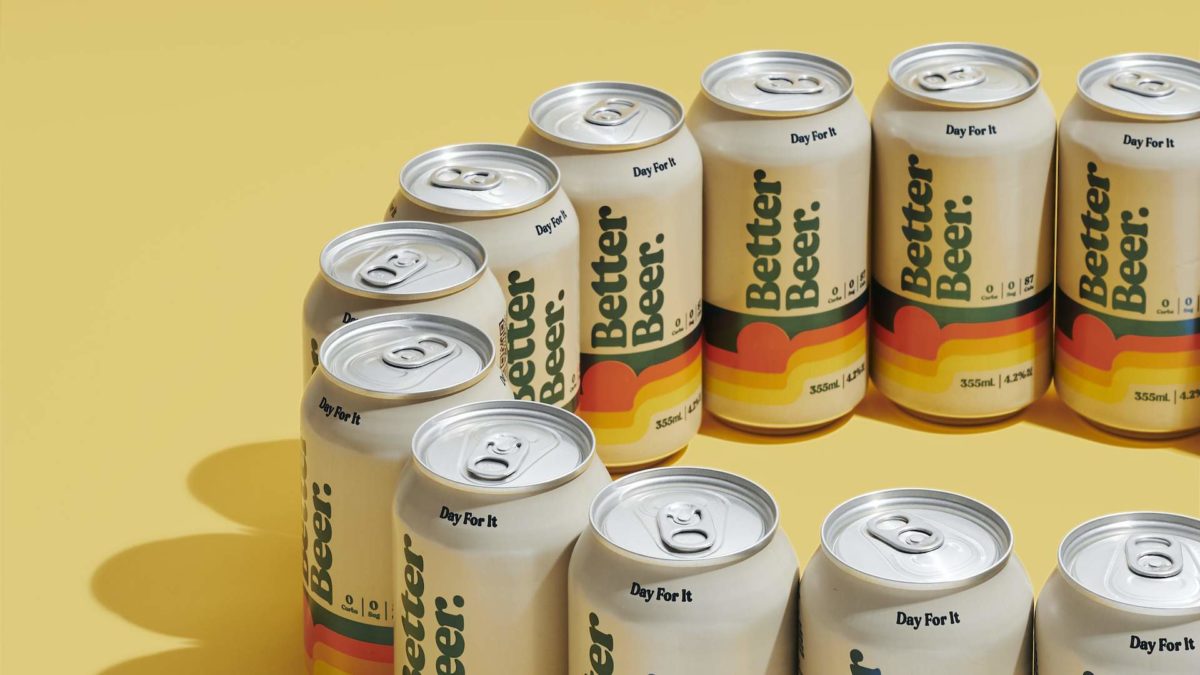 RELATED: The Difference Between "Your" & "You're" Earned These Two Mates $6.7 Billion
---
---
Endeavour Group – the parent company of Dan Murphy's and BWS, exclusive retailers of Better Beer – recently confirmed this has been its fastest-growing new beer brand launch in almost an entire decade. To the point where the breakneck speed of growth is actually providing Mighty Craft with a spot of "indigestion."
"[Mighty Craft] has a cash-flow dilemma as it moves to capitalise on the success of the brand, which produced sales of $3.4 million in the month of March alone," explains Simon Evans of the AFR.
"Mighty Craft chief executive Mark Haysman said his group was now looking at non-core asset sales elsewhere in its portfolio of craft beer, spirits, and other beverages to help fund the extra capital requirements."
"It's unusual to get to this sort of scale so fast," admits CEO Mark Haysman.
Whatever the decision, it'll have to come quick. With projections Mighty Craft will move 4 million litres by the end of June and the forthcoming launch of its no-alcohol version, this train clearly ain't slowing down anytime soon.