Scion Asset Management founder and renowned investor of The Big Short fame – Dr Michael Burry – has once again come out of (digital) hiding to issue his latest warning in a since-deleted tweet: US stocks are heavily overvalued and primed for a cliff dive.
"Nigh perched with a multiple problem," the man famously portrayed by Christian Bale captioned a chart illustrating the price-to-sales ratio of the S&P 500 equal-weight index.
For the majority of the 90s and early 2000s, the aforementioned ratio operated below 1.0. Across the last decade alone, it has nearly doubled to above 1.9. As explained by Business Insider, Michael Burry (presumably) wanted to highlight how the index is trading at almost twice the revenue of its constituents, indicating the valuation multiples on the US stocks representing the country's largest publicly-listed companies have "stretched to unsustainable heights."
---
---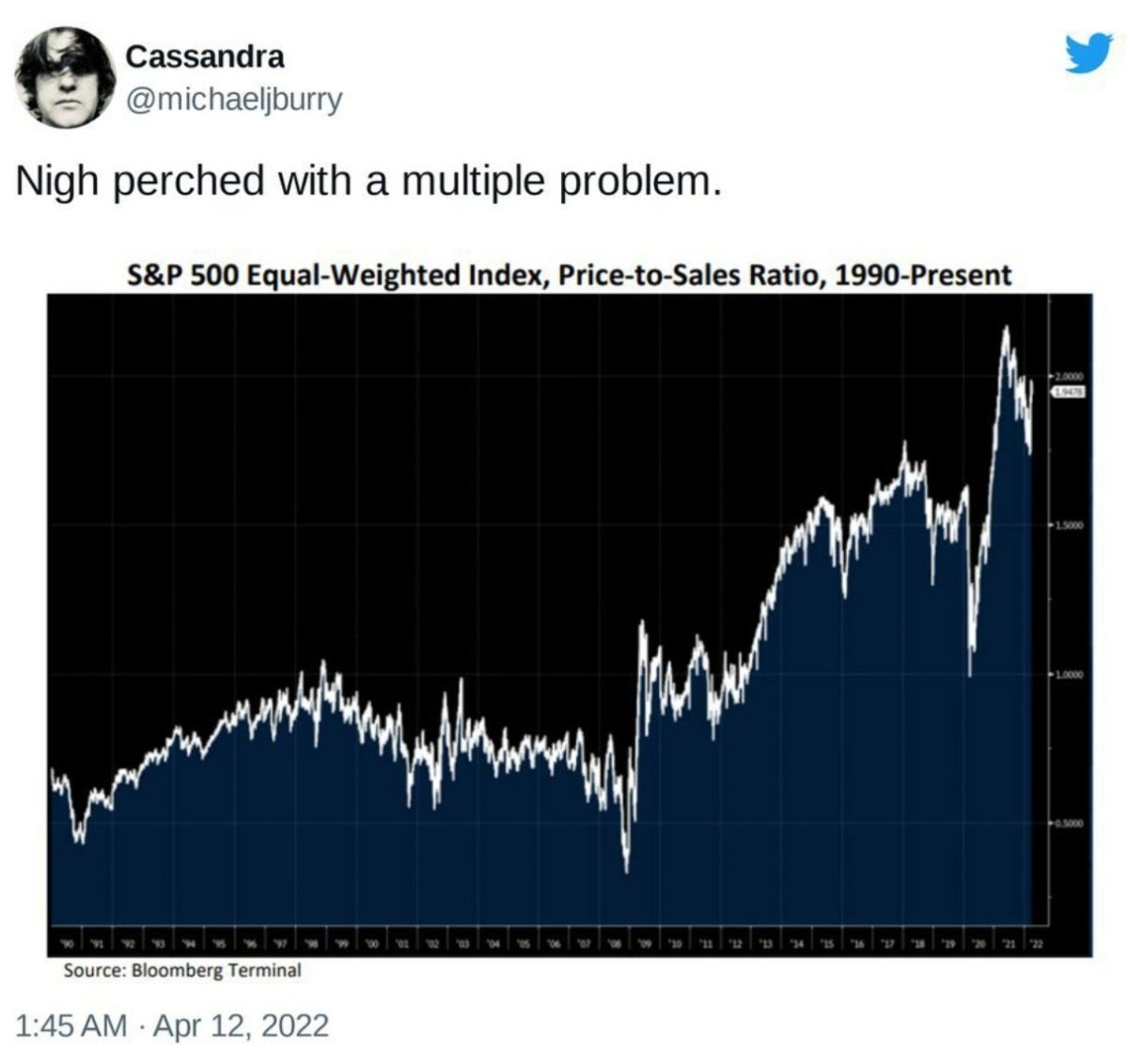 RELATED: 'Big Short' Investor Michael Burry Is Hedging His Bets Against Another Major Player
"[Burry] likely used the price-to-sales ratio because it's more speculative than price-to-earnings, or price-to-book value," writes Theron Mohamed.
"It compares a company's market capitalisation to its revenues, instead of its profits or net assets."
Dr Michael Burry – who posts under the handle @cassandra; a reference to the priestess in Greek mythology cursed to share true prophecies but never to be believed – has periodically resurfaced online to offer his two cents these past few years. Although not every take has been right on the money.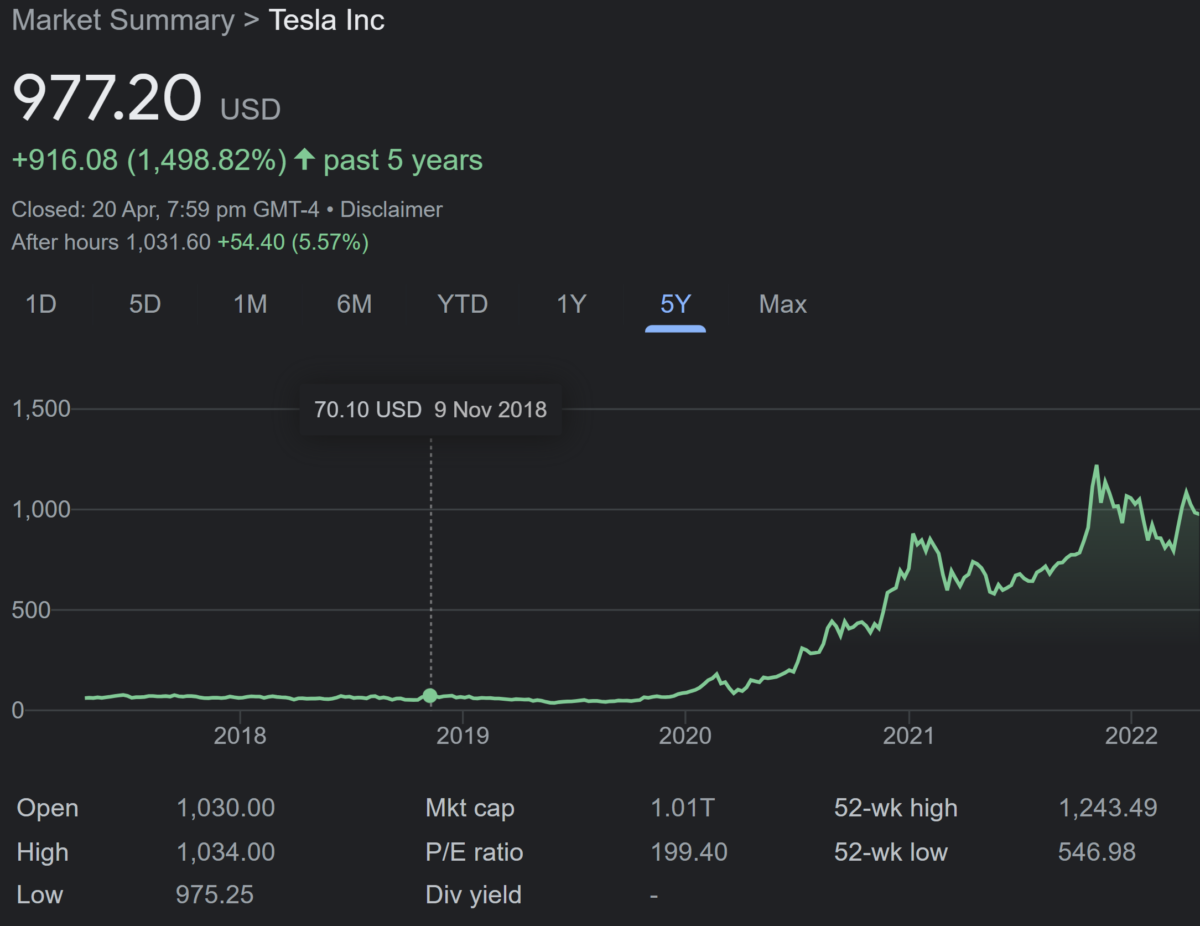 While he outlined reasonable factors for the outcome, Burry's prediction that the Tesla stock (NASDAQ: TSLA) could plummet by 90% back in 2021 obviously never came to fruition. Quite the opposite, in fact. TSLA is currently priced at US$165 more than when the following statement appeared on @cassandra's timeline:
"$TSLA below $100/share by later this year will not crash the system. There is no reflexivity in such a fall. But it would trigger the end of an era for a certain type of investing. My last Big Short got bigger and bigger and BIGGER too. Enjoy it while it lasts."
The extent of his belief was revealed by a US Securities & Exchange Commission filing months later, which confirmed Scion Asset Management held bearish put options on 800,100 Tesla shares valued at approximately US$534 million / AU$680 million (as of March 31st, 2021).
---
---
Guess you can't ever win 'em all.
---
Keen to bet against the big dog? Check out how you can buy US shares in Australia here.