Michael Steinhardt is many things. Billionaire. Hedge fund manager. Philanthropist (lol). And after decades of cementing his status among the world's largest ancient art collectors, as of today… he's now been banned from acquiring antiquities for life.
The "unprecedented" sanction comes into effect as investigators discover the extent of Steinhardt's transgressions; in addition to the latter surrendering 180 stolen relics smuggled out of 11 countries by 12 criminal networks valued at approximately US$70 million / AU$100 million.
"For decades, Michael Steinhardt displayed a rapacious appetite for plundered artifacts without concern for the legality of his actions, the legitimacy of the pieces he bought and sold, or the grievous cultural damage he wrought across the globe," Manhattan District Attorney Cy Vance Jr expresses via statement.

"His pursuit of 'new' additions to showcase and sell knew no geographic or moral boundaries, as reflected in the sprawling underworld of antiquities traffickers, crime bosses, money launderers, and tomb raiders he relied upon to expand his collection."
---
---
RELATED: Two Brothers Vanished With $4.75 Billion In History's Biggest Crypto Heist
Steinhardt and his lawyers – Andrew J. Levander, Theodore V. Wells Jr – of course, are just glad the proceedings have concluded without any criminal charges. Because the law really is just a suggestion when you're a billionaire. As far as slaps on the wrist go, this one won't even leave a mark. Even then, the chairman of WisdomTree Investments – a fund with close to US$64 billion assets under management – isn't willing to accept full culpability.
"Many of the dealers from whom Mr Steinhardt bought these items made specific representations as to the dealers' lawful title to the items, and to their alleged provenance," notes his legal representatives.

"To the extent these representations were false, Mr Steinhardt has reserved his rights to seek recompense from the dealers involved."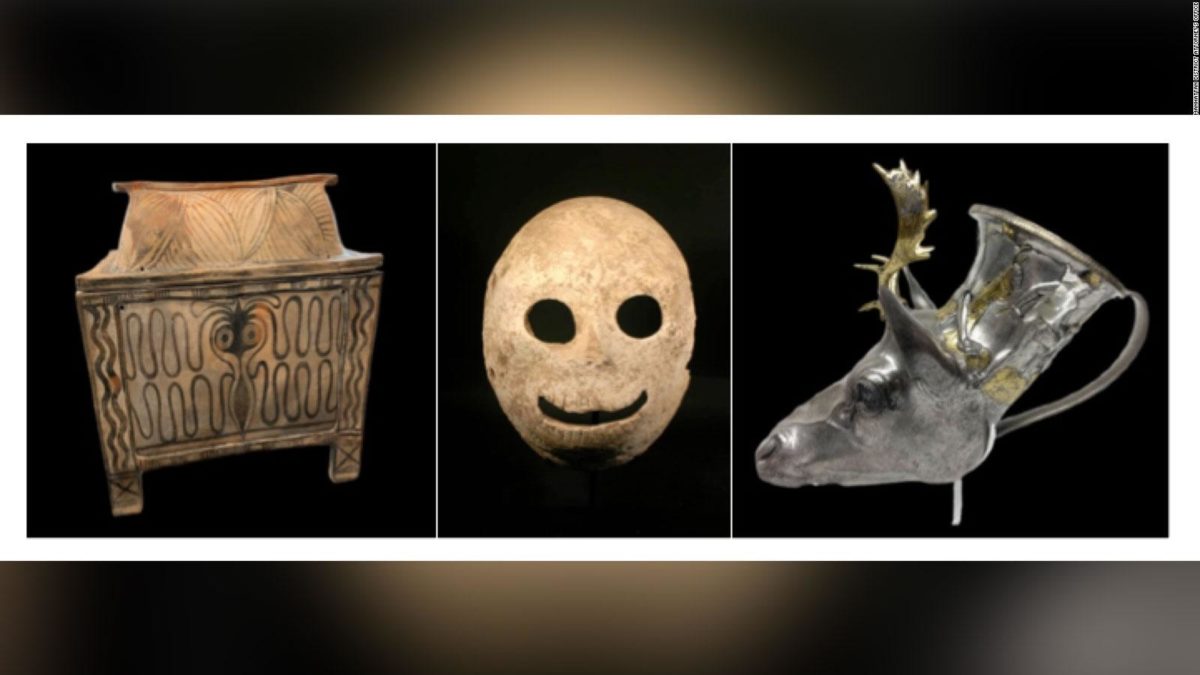 Notable items seized include the Stag's Head Rhyton – a ceremonial vessel depicting a stag's head dating back to 400 BCE which resurfaced on the market after being looted from Milas, Turkey (valued at $3.5 million); the Larnax – a chest from Crete used for holding human remains dating back to 1,400-1,200 BCE (valued at $1 million); as well as a trio of desk masks dating back to 7,000 BCE (valued at $650,000).
"Steinhardt viewed these precious artifacts as simple commodities – things to collect and own," says Acting Special Agent in Charge Ricky J. Patel of Homeland Security Investigations (New York).
"He failed to respect that these treasures represent the heritage of cultures around the world from which these items were looted, often during times of strife and unrest."
Each looted item is scheduled for repatriation to their native countries.
---
---