It proved successful in Iceland. It's on track to be proven successful in Spain. The Japanese government wants to implement it as a means of combatting karōshi (death by overwork). Plus COVID-19 unintentionally provided a rather convincing argument in its favour. Now, 20 companies based in Australia and New Zealand are gearing up to trial the four-day work week.
This Australasian experiment is part of an international pilot currently being conducted by a not-for-profit advocacy group known as 4 Day Week Global (4DWG). And participation is only on the rise. Aside from the 20 aforementioned ANZ organisations – ranging from homegrown marketing agency The Walk, Momentum Mental Health, to More Than Mortgages – the collective includes 70 organisations based in the UK and another 38 organisations based in North America.
Outside of 4DWG, it might surprise you to learn the four-day work week is already being offered at certain businesses here in Australia: innovation consultancy Inventium, financing alternative Tractor Ventures, debt collection agency Indebted, affiliate marketing agency Commission Factory, digital transformation agency Versa, social app Good Empire, and more. By all accounts, the four-day work weeks represent a verifiable movement.
---
---
RELATED: Iceland's Four-Day Work Weeks Have Been An "Overwhelming Success"
"If you try and solve a problem with the same thinking that got you into it, you're never going to solve the problem," Deanna Ezzy of Canberra's More Than Mortgages, explains to The Australia Financial Review.
The "problem," in this case, refers to how the Director & Senior Broker's team was constantly exhausted and on the verge of burnout.
"[My business partner Natasha Condi] said, 'What have we got to lose?' And we started researching it and decided to jump on board."
More Than Mortgages will reportedly dip their toes in with a compressed nine-day fortnight throughout the July quarter before transitioning to a proper four-day work week for the December quarter. But precisely how will this function in a practical sense?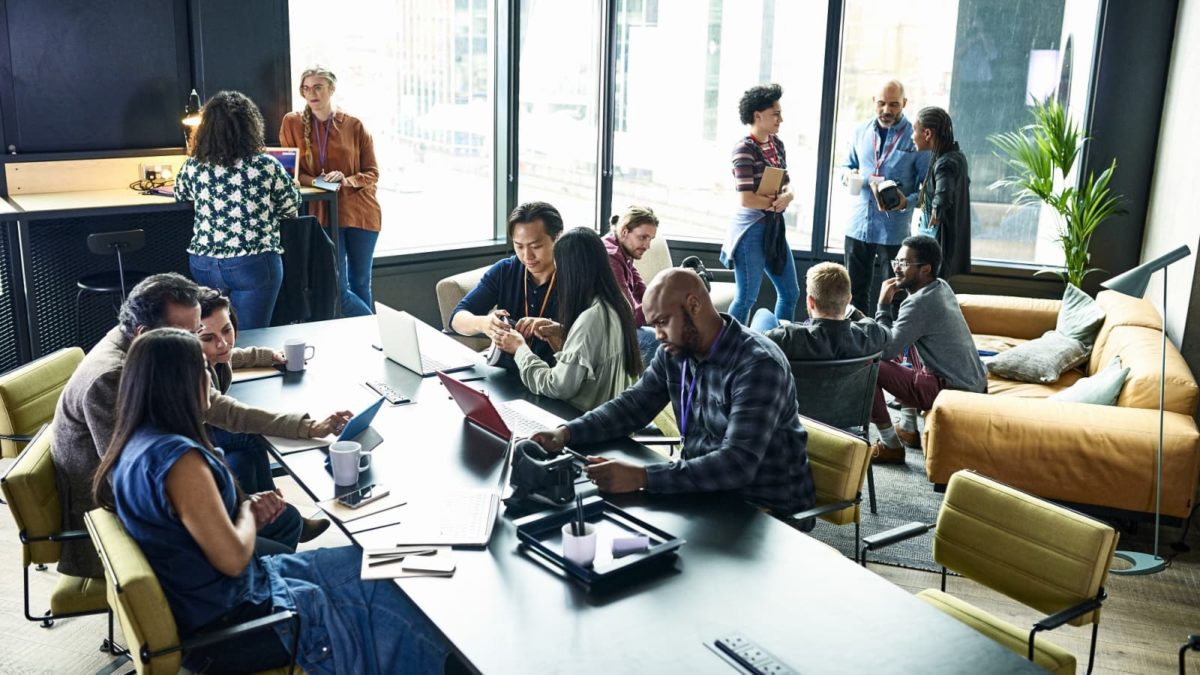 The business remains open five days a week. The key difference is half of all its employees are scheduled to kick their feet up on Mondays, while the other half gets to enjoy clocking off on Thursdays. All while maintaining something known as the 100:80:100 model (100% productivity, 80% hours, 100% pay).
"Our mindset is: work really hard and do whatever you've got to do to get it done."

---

---
"So it's a real shift for us to go from really hustling and slogging it out to, 'How will we get this all done in four days?'" adds Deanna Ezzy.
"It's a better work-life balance, it addresses issues around the fact that one in four or five workers at any point in time have a stress or mental health issue," says Perpetual Guardian CEO Andrew Barnes.
Barnes, who successfully shifted his New Zealand-based estate planning operation towards the four-day work week back in 2018, also established 4 Day Week Global alongside entrepreneur Charlotte Lockhart.
RELATED: 5 Hacks To Up Your Productivity Game While Working From Home
"It addresses issues around gender pay, it takes cars off the road, it has environmental benefits, and all of those things flow as a consequence."
"But we are not talking from the perspective of this being great for work-life balance solely… we're saying it's a sensible rational business decision."
According to Perpetual Guardian's chief executive, data indicates the 100:80:100 model improves productivity by 25-50% on average. How that metric is actually quantified is anyone's guess – perhaps by tasks accomplished(?) – although we'll happily back those stats if it means unwinding for roughly 40% of any given week.
The Aussie-Kiwi 4DWG trial will be closely monitored by researchers at the University of Sydney, the University of Queensland, and Boston College. Professor John Quiggin from the UQ School of Economics has expressed early optimism, stating his belief the time to adopt a four-day work week is now — not just for Australia, but across the board.
---
---