Window cleaners are the unsung heroes of Dubai, a city well known for its rich collection of buildings that reach far up into the sky. Anyone who unfairly dismisses such a role as mundane and uninteresting will surely change their mind once they see this unique series by Albert Dros, a Dutch landscape photographer whose 'Dubai Window Cleaners' series is the perfect example of serendipity.
According to Peta Pixel, Dros was on a rooftop of one of these ultra-tall skyscrapers with the goal of shooting the city's immense skyline under foggy conditions. That was before he encountered Dubai's adventurous window cleaners.
"They were talking, having coffee, and were fiddling a bit with the ropes of the roof," Dros told Peta Pixel.

"I asked them what they were doing and they said they were preparing for the window cleaning of the tower that we were standing on."
---
---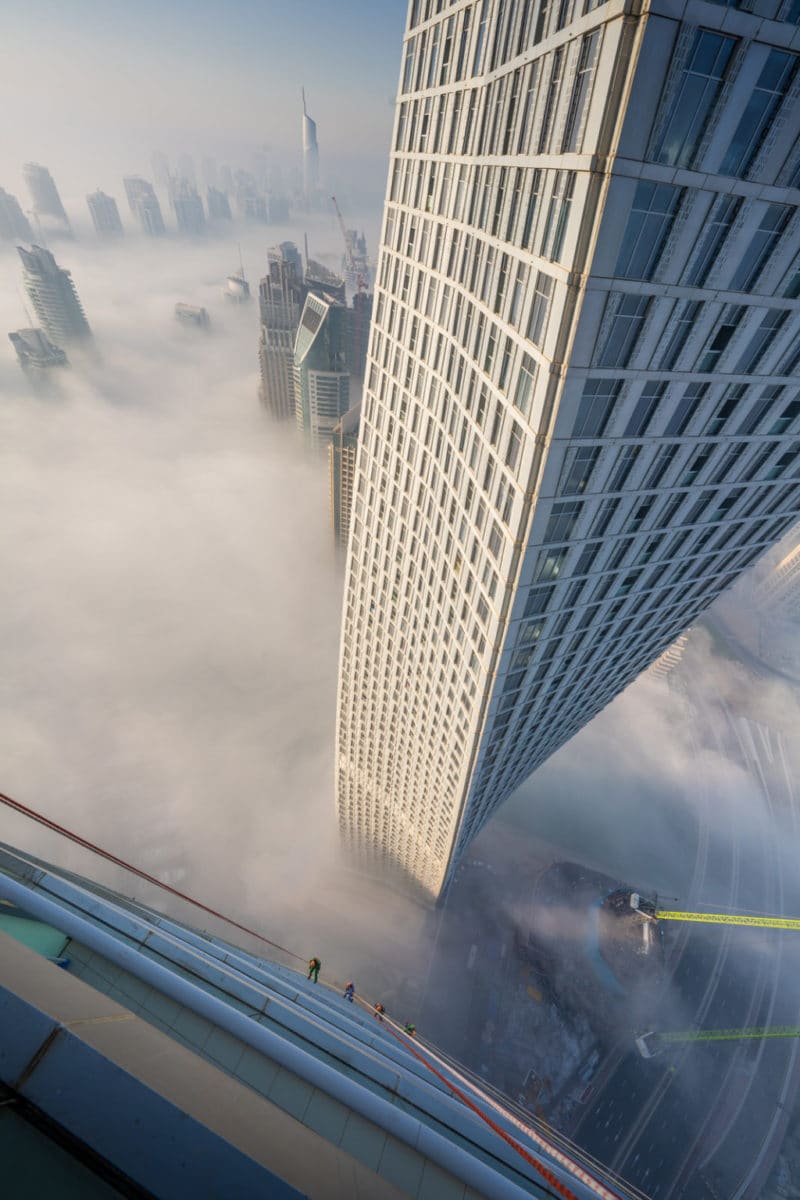 One polite inquiry later and Dros went from the ambitious idea of shooting Dubai through the fog, to the more human – and far more interesting – idea of telling the story of these Dubai window cleaners are they descended the tower.
Albert Dros captured these action shots with a 12mm lens to add a theatrical aspect to the end results, made even more dramatic by the looming 75-storey, 1,004-foot Cayan Tower as a backdrop, covered with fog.
For those who don't know Cayan Tower, it was once considered the world's tallest high-rise building, with a unique aesthetic twist of 90-degrees. That was back when it first opened in 2013, but the status was bested only two years later by the famed Shanghai Tower, which opened in February 2015.
You can view the complete series below if you'd like to stoke the adventure-lust traveller that's been waiting patiently inside of you. And while you're at it, have a look at Albert Dros' 'Abstract Nature' portfolio – clearly, this is one photographer you need to be following.