Private equity firm Blackstone is acquiring a majority stake in the Certified Collectibles Group (CCG) through its Tactical Operations arm. With prolific third-party investors such as Jay-Z, Philadelphia 76ers owner / Founder of Fanatics Michael Rubin, NBA star Andre Iguodala, and plenty more involved with the forthcoming transaction – the majority of whom attended Rubin's July 4th party – this deal will effectively bump CCG's total valuation beyond $500 Million.
Certified Collectibles Group provides authentication services for collectibles items ranging from comic books, magazines, concert posters, stamps, bank notes, estate items, but most prominently, trading cards for both the sporting world and the likes of Pokemon. According to Business Insider, the company has certified over 62 million of these collectibles with a combined fair market value nearing US$50 billion (AU$66 billion). And just like that, all this eagerness to get in on the action makes perfect sense.
Trading cards themselves have been copping a bit of heat recently. Aside from the occasional original Pokemon set being sold for anything between $70,000 to $300,000, as of the last five years, records have been routinely broken in this specific realm of alternative investments. Around this time last year, an extremely rare 1-of-1 rookie player card featuring MLB sensation Mike Trout went under the hammer for a staggering $5.5 million (making it the world's most expensive baseball card).
---
---
RELATED: Here Are The Best Performing Alternative Investments From The Past Decade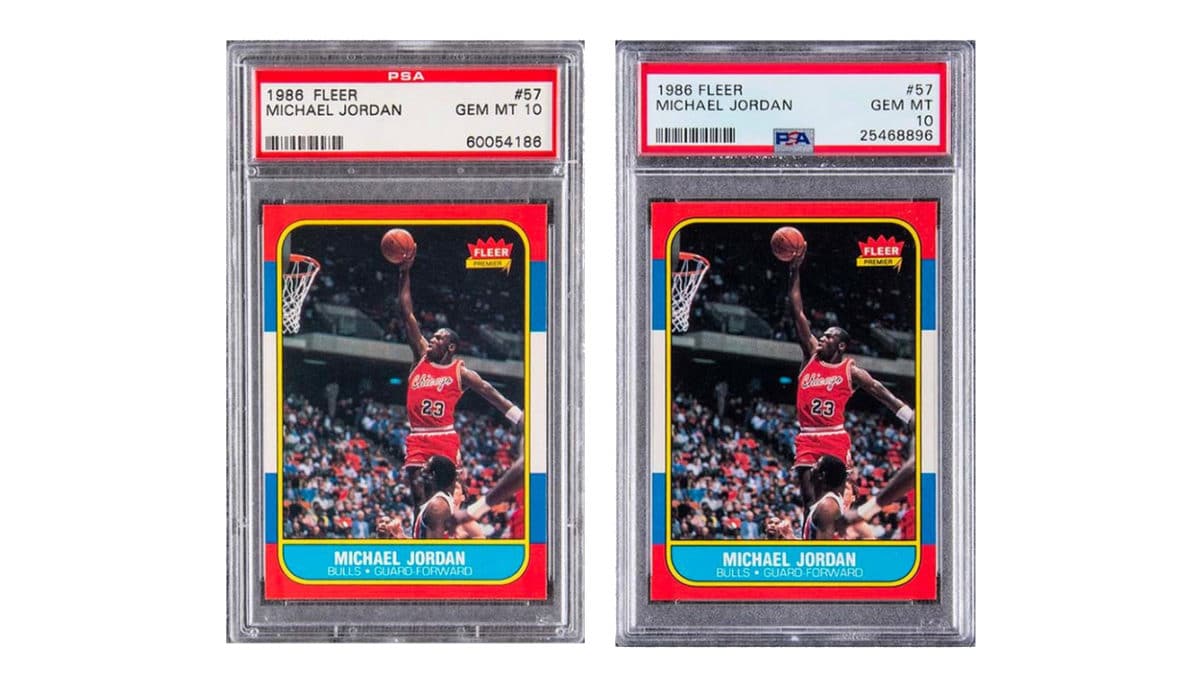 On a similar note, Gem Mint PSA 10 grade 1986-87 Michael Jordan rookie cards have appreciated like nothing else. The card in question was valued at just US$32,000 in December of 2019 (prior to The Last Dance-instigated resurgence of hype surrounding His Airness). In December of 2020, the same kind of cards were sold for US$211,560. Then in February of this year, a pair changed hands for close to a million Aussie dollars.
Incidentally, Blackstone-CCG investor Jay-Z made headlines just a few months ago when his trading card broke auction records, carving out a chapter in non-sports, non-game trading card history for himself.
"We had always thought that we would never sell this incredible company, but when we were approached by Blackstone, we quickly realized that we shared the same vision for a larger, more vibrant, and more trusted collectibles market," says Founder Mark Salzberg & CEO Steven Eichenbaum.

"We also knew that Blackstone's enormous resources, expertise, and experience would help propel Certified Collectibles Group and the markets that we serve to new heights."
"With Blackstone's support, we will accelerate our growth by hiring and training more graders, expanding our facilities, serving new markets, developing our digital offerings, and much more. These efforts will benefit our customers, employees, company, and industry."
Could we be witnessing an NFT-level alternative investing craze in the making?