As one of Australia's most prominent exports, Chris Hemsworth regularly commands an eye-watering Hollywood salary — whether it's for his longstanding role as Marvel's Thor or any of those flash-in-the-fry-pan timewasters produced by Netflix.
Multiple reports indicate his return as the beloved himbo of a Norse god in Taika Waititi's Thor: Love And Thunder cost Marvel Studios US$20 million / AU$29.5 million. That's a decent chunk out of the film's total US$250 million / AU$365 million production budget, but a worthwhile investment considering the fourth franchise instalment has already generated US$500 million / AU$728.7 million in global box office receipts.
RELATED: After A God Bod? Here's The Chris Hemsworth Workout & Diet Plan
---
---
Suffice it to say, the Byron Bay native has certainly come a long way since portraying Captain Kirk's doomed father in J.J. Abram's 2009 Star Trek reboot starring Chris Pine, Zachary Quinto, and Zoe Saldana. And an even longer way since those innocent Home & Away days.
For reference, given his (relatively) unknown status around the time of casting, Chris Hemsworth only scraped US$150,000 / AU$220,000 for the first Thor movie. That's less than 1% of what he recently received for Love And Thunder. Which really just goes to show if you stick it out long enough, old Kevin Feige takes care of ya.
Check out a more extensive breakdown of Chris Hemsworth's earnings from the Marvel Cinematic Universe below.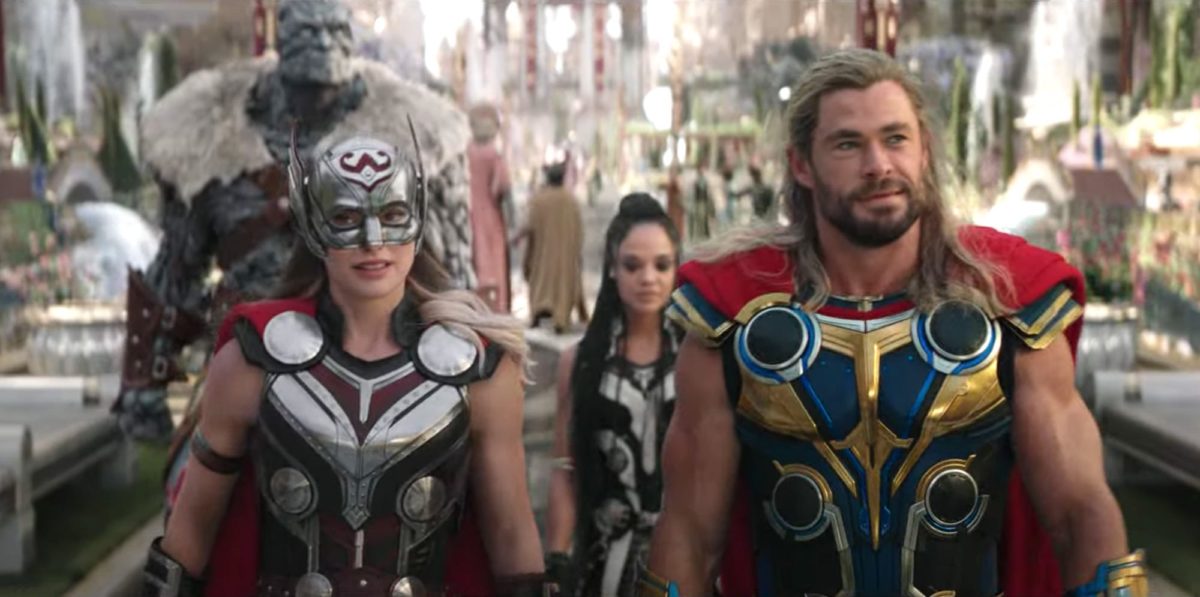 Chris Hemsworth Thor Salary Evolution (2011-2022)
From the first Thor film to Love And Thunder, here's what Chris Hemsworth has raked from his solo outings within the Marvel Cinematic Universe:
Thor (2011) – US$150,000 / AU$220,000
Thor: The Dark World (2013) – ???
Thor: Ragnarok (2017) – US$15 million/ AU$22 million [unconfirmed]
Thor: Love And Thunder (2022) – US$20 million / AU$29.25 million
Other Marvel Movies
The Avengers AKA Avengers Assemble (2012)
Chris Hemsworth earned US$3 million / AU$4.4 million for the MCU's first major crossover — which was already a big jump from the six-figure compensation the Aussie heartthrob earned for his debut as Thor Odinson the previous year.
Avengers: Age of Ultron (2015)
Age of Ultron earned Chris Hemsworth a salary of US$5 million / AU$7.3 million.
RELATED: Taron Egerton Has Been Chatting With Marvel Studios About Playing Wolverine
---
---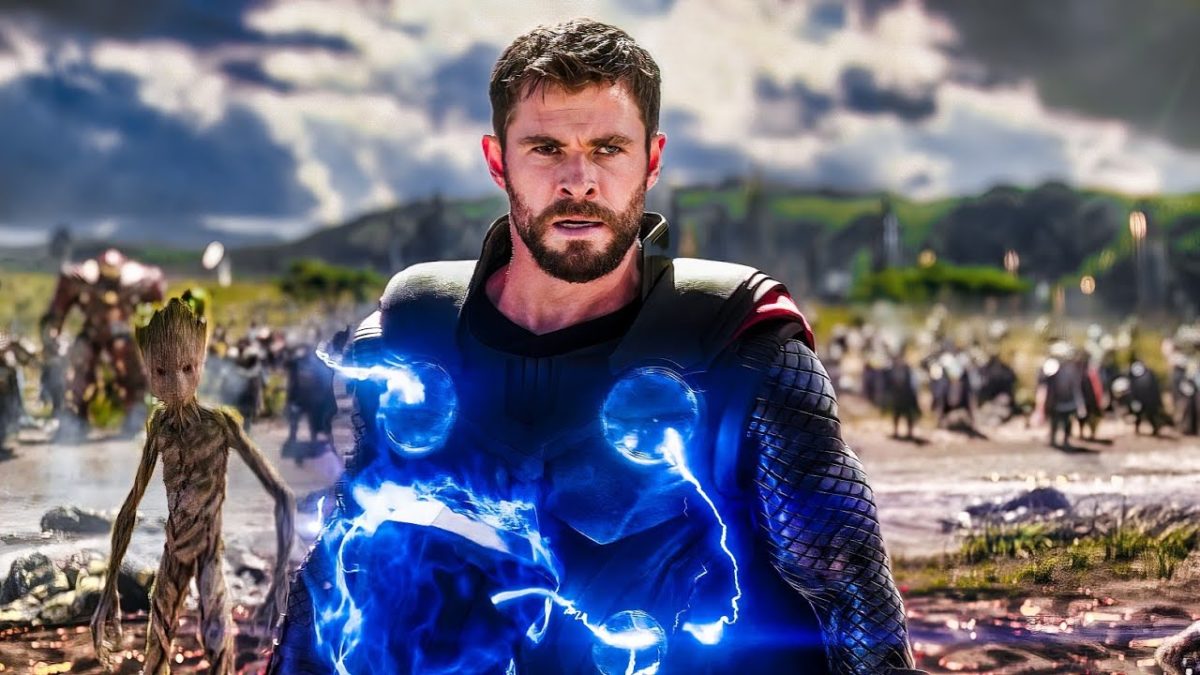 Avengers: Infinity War (2018)
As the success of the MCU snowballed, so did its paycheques.
The Hollywood Reporter revealed Chris Hemsworth was paid a salary between US$15 million and US$20 million / AU$22 million and AU$29 million. The same as his fellow co-stars and longtime Marvel actors Chris Evans / Captain America and Scarlett Johansson / Black Widow; more than Mark Ruffalo / Hulk and Jeremy Renner / Hawkeye AKA Ronin.
Although not quite as much as Robert Downey Jr / Iron Man (more on this later).
Avengers: Endgame (2019)
Similar to Infinity War, Chris Hemsworth was paid a salary between US$15 million and US$20 million / AU$22 million and AU$29 million for the second half of the MCU's Phase 4 two-part finale
RELATED: How Much Have The 'Stranger Things' Kids Earned From Netflix?
From Zero To Hero: A Tale As Old As Time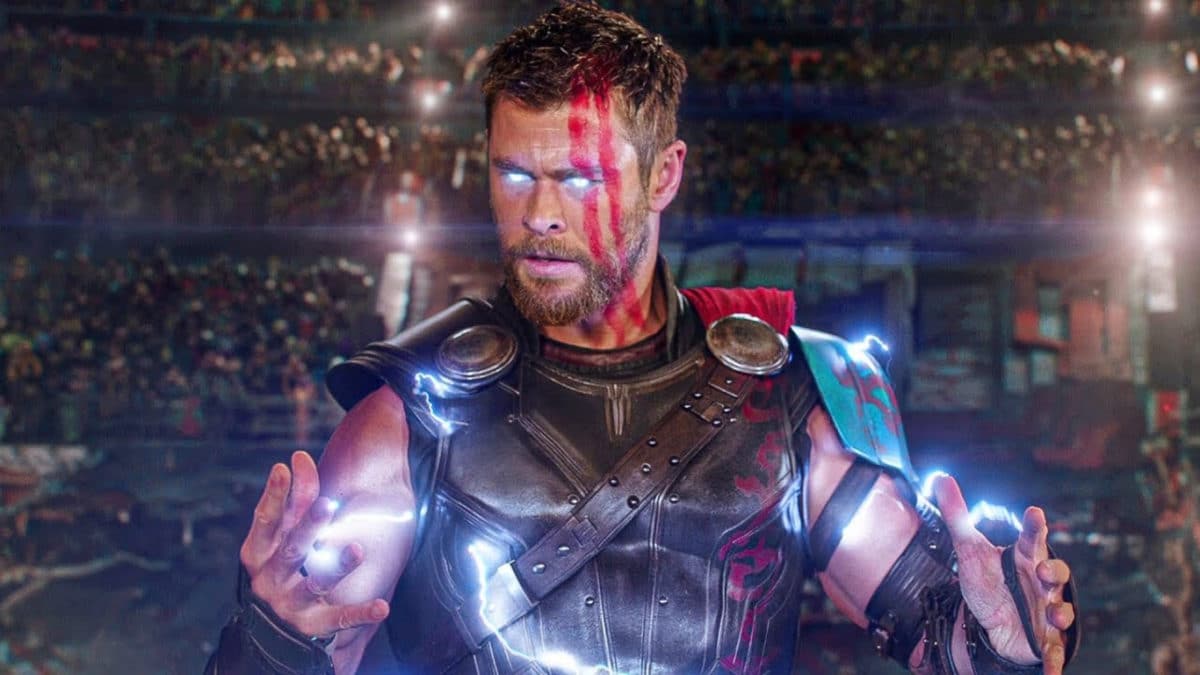 Eating a comparatively meagre upfront sum in exchange for next-level international recognition and all the future earning potential it comes with isn't exactly unheard of in Hollywood. And especially not within the realm of superhero actors.
Here are some key MCU examples outlined by Business Insider:
Robert Downey Jr
Iron Man (2008) – US$500,000 / AU$730,000** (**corrected from BI's inaccurate reporting, RDJ did not earn US$2.5 million / AU$3.6 million)
Avengers: Endgame (2019) – US$75 million /AU$110 million (lucrative back-end deal)
---
---
Chris Evans
Captain America: The First Avenger (2011) – US$1 million / AU$1.5 million
Avengers: Endgame (2019) – US$15 million to US$20 million / AU$22 million to AU$29 million
Chris Pratt
Guardians of the Galaxy (2014) – US$1.5 million / AU$2.2 million
Avengers: Infinity War (2018) – US$5 million / AU$7.3 million
Chadwick Boseman
Captain America: Civil War (2014) – US$700,000 / AU$1 million
Black Panther (2017) – US$2 million / AU$2.9 million
Tom Holland, on the other hand, copped a negligible US$500,000 / AU$730,000 for Spider-Man: Homecoming while the Oscar-winning Brie Larson secured US$5 million / AU$7.3 million along with a seven-movie deal that'll apparently make her the highest-paid actress in superhero film history.
Outside of the Marvel family, Robert Pattinson only received US$3 million / AU$4.4 million to portray Bruce Wayne AKA The Caped Crusaer in Matt Reeves' The Batman. It's unclear whether Pattinson has negotiated a back-end deal similar to RDJ or whether it's simply a case of salary sacrificing based on the promise of mammoth future earnings.
Chris Hemsworth Net Worth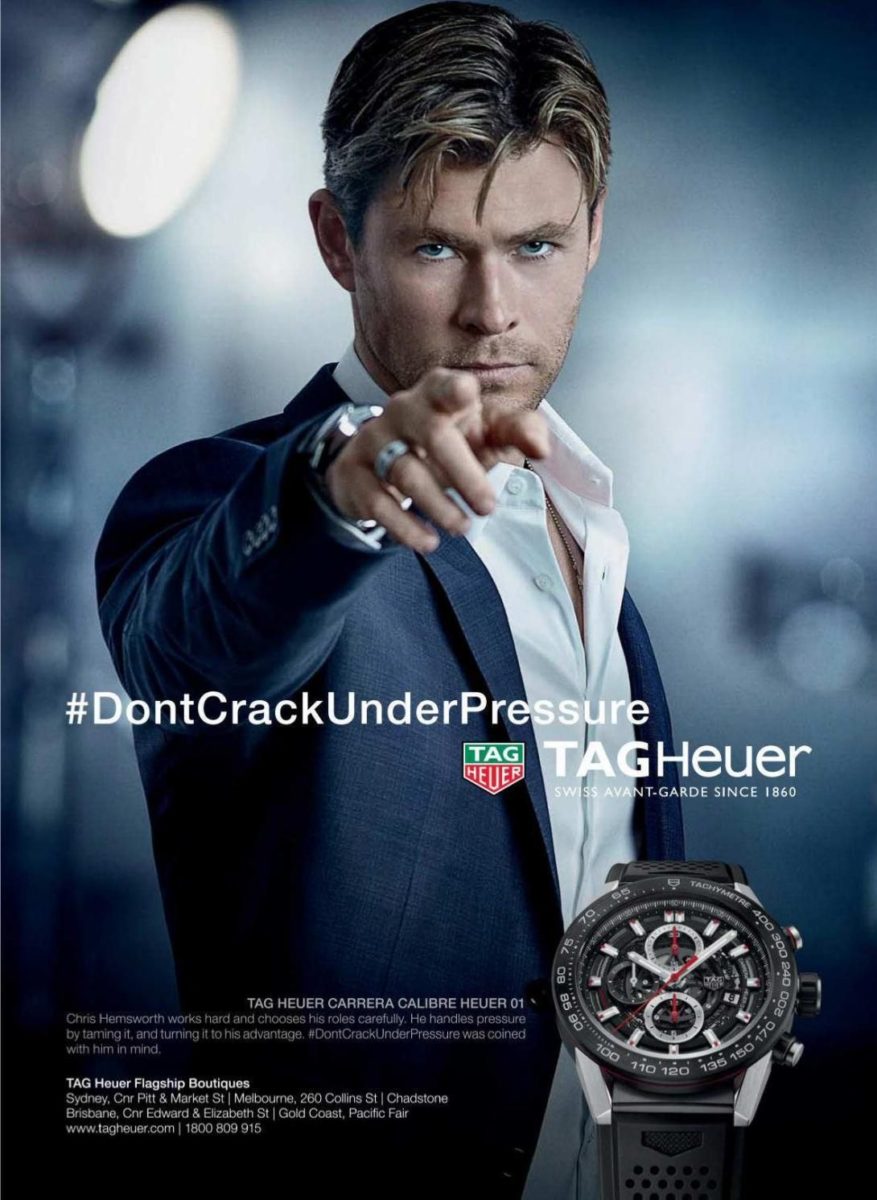 According to Celebrity Net Worth, at the ripe old age of 38, Chris Hemsworth's net worth hovers around the US$130 million / AU$190 million benchmark — and that's not just from the big screen.
With seven-figure endorsement deals with the likes of Hugo Boss and Tag Heuer, plus his own best-selling fitness app Centr, at this stage in his career, it's almost impossible for him to not make money. In fact, an anonymous source noted Hemsworth cashed $2 million for a three-month campaign with The Iconic alone.
Keep in mind the figure attached to Chris Hemsworth's net worth is simply a rough approximation given the actor also pockets a percentage of box office profits, which only further obfuscates public knowledge of his finances.
---
---
In 2019, he ranked 24th on the Forbes list of highest-paid celebrities with earnings of US$76.4 million / AU$111.4 million.